To celebrate International Women's Day we asked some of our favourite Australian and New Zealand authors to tell us about their favourite female characters. However, we also wanted to celebrate some lesser-known heroines we've loved read about in the last few years.
Check out our list for strong heroines from fiction to inspire you this International Women's Day!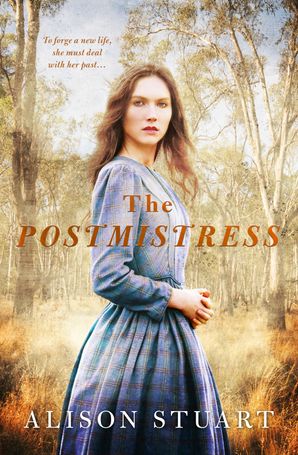 A stunning historical tale of loss, desire and courage that is full of the terror and the beauty of the Australian bush, for readers of The Thorn Birds, The Naturalist's Daughter and The Widow of Ballarat.
To forge a new life she must first deal with her past…
1871. Adelaide Greaves and her young son have found sanctuary in the Australian town of Maiden's Creek, where she works as a postmistress. The rough Victorian goldmining settlement is a hard place for a woman – especially as the other women in town don't know what to make of her – but through force of will and sheer necessity, Adelaide carves out a role.
But her past is coming to find her, and the embittered and scarred Confederate soldier Caleb Hunt, in town in search of gold and not without a dark past of his own, might be the only one who can help. Can Adelaide trust him? Can she trust anyone?
When death and danger threaten – some from her past, some born of the Australian bush – she must swallow her pride and turn to Caleb to join her in the fight, a fight she is determined to win…
'Meticulously researched and brilliantly realised, Alison Stuart's novel of vengeance, love and the power of a determined woman is hugely enjoyable.' Tea Cooper, author of The Woman in the Green Dress
A sweeping family saga of long lost love, for readers of Fiona McIntosh and Mary-Anne O'Connor.
From Pearl Harbor to the shores of Sydney, a secret that spans generations could unite a family – or destroy it.
Honolulu, Hawaii 1941
On the evening of her sixteenth birthday party, Catherine McGarrie wants nothing more than for the night to be over, even though the opulence of the ballroom befits the daughter of a US Navy Rear Admiral. Then she meets Charlie, a navy officer from the other side of the tracks, a man her parents would never approve of.
As rumours of war threaten their tropical paradise, Catherine and Charlie fall in love. But the bombing of Pearl Harbor on 7th December 1941 changes their lives forever.
Seventy–five years later, addled by age and painkillers, Catherine tells her granddaughter Kit her story and reveals the tale of a long–lost treasure. Can Kit uncover the secret and reunite her family? Or will the truth tear them apart?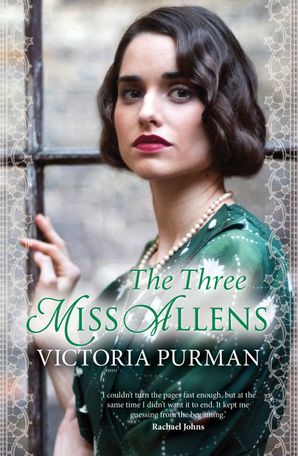 The USA Today bestselling novel.
How much of who we are is destiny and how much chance?
In 1934, the three Miss Allens – Ruby, Adeline and Clara – arrive in the seaside town of Remarkable Bay for their annual summer holiday. It's the last time they'll spend summers as a family. Adeline is engaged, Ruby is weighing up an offer, and Clara is just eighteen and about to start her life. But by summer's end, the lives they have known will change irrevocably and a mysterious secret will tear the family apart.
Eighty-two years later, Ruby's great-granddaughter Roma Harris moves to the now sleepy Remarkable Bay, retreating from tragedy. Roma's distant cousin Addy arrives too, fleeing a life with too much drama. It's only when the women discover an old guest book that they start asking questions about the mysterious third Miss Allen. Who was she? Why has she disappeared from the family's history?
If they solve this mystery from their past, could it change the women's futures?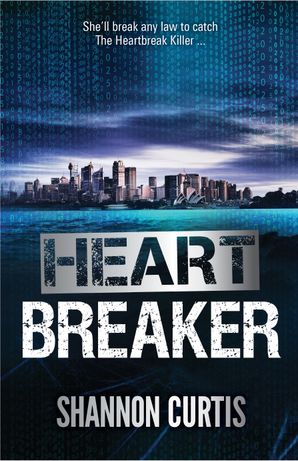 She is prepared to break the law to catch a killer, and he has sworn to uphold it. Neither expected the murderer to be a cunning serial killer already planning his next kill – her.
She'll do whatever it takes to track this killer …
Harmony Talbot's world is destroyed when she arrives home and discovers her cousin's dead body, left with a single white rose as the killer's calling card. Lightning shouldn't strike twice, but this is the second unsolved murder in Harmony's family. Harmony is determined that this time there will be justice, even if she has to track down the culprit herself.
Homicide detective Bern Knight is good at catching criminals. Though meaningful, his work leaves little time for relationships, and the last thing he needs is a beautiful, bumbling amateur sleuth getting herself into trouble. Whoever committed this crime is no ordinary murderer; he's a ghost, leaving behind no evidence until more bodies with the same sadistic markers start turning up.
As a digital forensic investigator, Harmony has a special set of skills that she's fully prepared to use, no matter how much the stern detective is against her interference. Tracking the killer is no easy feat, but Harmony lures him out of hiding. Except now she's the one in the killer's crosshairs…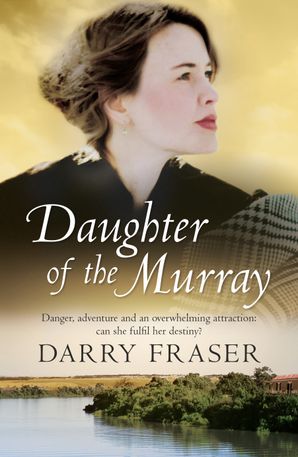 A fast-paced historical romance adventure, set on the mighty Murray River in the 1890s with a flawed but loveable heroine.
1890s, River Murray, Northern Victoria
Georgina Calthorpe is unhappy living with her indifferent foster family the MacHenry's in their crumbling house on the banks of the River Murray.
Unlike the rest of the family, she isn't looking forward to the return of prodigal son Dane. With good reason. Dane MacHenry is furious when on his return he finds his homestead in grave decline. Unaware that his father has been drinking his way through his inheritance, he blames Georgina and Georgina decides she has no option but to leave. Unfortunately she chooses Dane's horse to flee on, and when Dane learns she has stolen his prized stallion, he gives chase.
From this point their fates become intertwined with that of a businessman with a dark secret, Conor Foley, who offers Georgina apparent security: a marriage with status in the emerging nouveau–riche echelons of Melbourne. But none of them could imagine the toll the changing political and social landscape would have on homes, hearts and families.
Will Georgina's path lead her into grave danger and unhappiness, or will she survive and fulfil her destiny?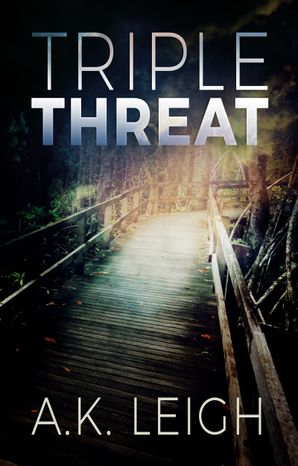 They're beautiful, accomplished, and they have identical interests…
In their spare time, identical triplets the Farris sisters work together to solve cold cases. Lizzie uses her skills as a Criminal Profiler, Nina her Scenes of Crime Officer experience, and Carrie assists through her work as a both a Forensic Scientist and Forensic Anthropologist.
Romantic and idealistic, Lizzie is picky about men. But despite the good–natured teasing of her sisters, she refuses to settle for anything less than 'The One'. She loves her life, her job as both a profiler and a university lecturer, and her sisters, and won't make changes for anything less. If that makes her unrealistic, then so be it.
Gabe Montcoeur has just moved across Australia from Perth to Cairns and starts a job as a journalism teacher at Cairns University: the same university where Elizabeth Farris works. On the surface, the move seems innocent, but he has an ulterior motive. Gabe wants to elicit the aid of the Farris sisters in solving the murder of his family members, and the only way to circumvent their notorious 'no contact' policy is to reach out to them in person.
But when Gabe meets Lizzie for the first time, the attraction is instantaneous – and mutual. The deeper they fall into each other, however, the more guilty Gabe feels about his real motivation for getting close. Lizzie wants the real deal, the one, true love – can Gabe ever offer her the future she deserves if he keeps holding on so tightly to the past?
By Eloise Plant
Image via Sony Pictures Entertainment