The best way to escape the Winter chill is with a hot Summer romance!
With Jenny Han's new TV adaptation, The Summer I Turned Pretty, about to drop on Amazon Prime, and great Summer music dropping on Spotify, it's the perfect time to escape the dreary Australian winter with a few beach reads!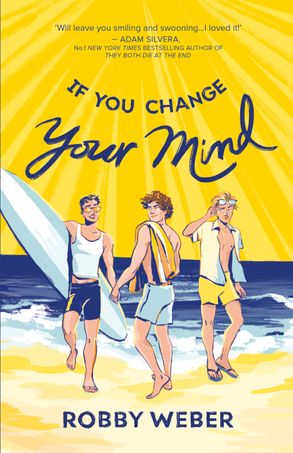 Sometimes love has its own script.
Harry wants nothing more than to write Hollywood screenplays. The first step? Winning the screenwriting competition that will guarantee admission into the college of his dreams. With his priorities set, he's determined to spend his summer free of distractions — also known as boys — and finish his script. After last year, Harry is certain love only exists in the movies anyway.
But then the cause of his first heartbreak, Grant, returns with a secret that could change everything — not to mention, there's a new boy in town, Logan, who is so charming and sweet, he's making Harry question everything he knows about romance. As Harry tries to keep his emotions in check and stick to his perfect plan for the future, he's about to learn that life doesn't always follow a script.
'A romantic hero's journey with a happy ending that will leave you smiling and swooning. If You Change Your Mind shows readers they have the power to write their own stories, even when their hearts are pulling them in different directions. I loved it!'
– Adam Silvera, No. 1 New York Times bestselling author of They Both Die at the End
'Fresh, funny, and full of heart – I adored If You Change Your Mind. The perfect summer romance!' – Morgan Matson, New York Times bestselling author of Take Me Home Tonight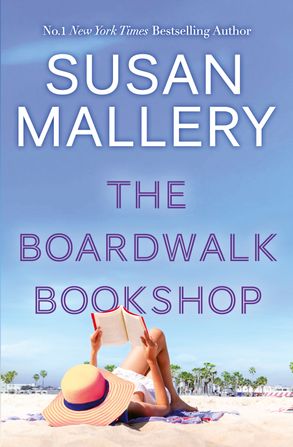 From No.1 New York Times bestselling author Susan Mallery—a story of friends who become family, giving each other courage to start over…
When fate brings three strangers to a charming space for lease on the California coast, the Boardwalk Bookshop is born. Part bookstore, part gift shop, part bakery, it's a dream come true for Bree, Mikki and Ashley. But while their business is thriving, their personal lives are…not.
Bree, wounded by brilliant but cold parents and her late husband's ultimate betrayal, has sworn to protect her heart at all costs. Even from Ashley's brother, a writer and adventurer who has inspired millions. He's the first man to see past Bree's barricades to her true self, which terrifies her. Mikki has this divorce thing all figured out — somehow, she's stayed friends with her ex and her in-laws…until a new man changes how everyone looks at her, and how she sees herself. Meanwhile, Ashley discovers that the love of her life never intends to marry. Can she live without being a wife if it means she can have everything else she's ever wanted?
At sunset every Friday on the beach in front of the Boardwalk Bookshop, the three friends share a champagne toast. As their bond grows closer, they challenge one another to become the best versions of themselves in this heartachingly beautiful story of friendship, sisterhood and the transformative power of love.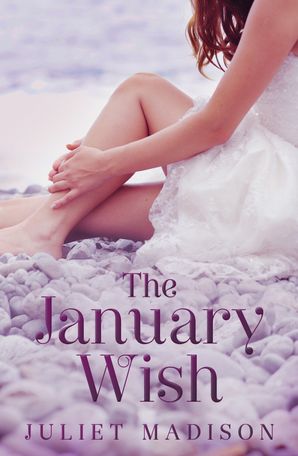 From Escape's queen of ro–magic comedy comes a sweet, emotional contemporary romance about the pleasures of making a wish and seeing it come true.
When Dr Sylvia Greene makes an impromptu wish at the Tarrin's Bay Wishing Festival, it's the most out of character action she can think of. Hers is not a life of wishes. Hers is a controlled life of order, plans and preparation…of science and research and diagnosis and treatment. But her past has been weighing on her mind, and decisions made long ago have far–reaching consequences.
A week later, the daughter she secretly gave up for adoption at sixteen arrives in Sylvia's small coastal town with secrets that can't be shared. Between feelings of guilt, gossip, and a growing attraction to an emotionally unavailable colleague, Sylvia's well–ordered life is soon thrown into chaos. She is no longer alone, and for the first time she feels as if her world is open to possibilities.
They say be careful what you wish for, but, for Sylvia, the unexpected consequences may be just what the doctor ordered.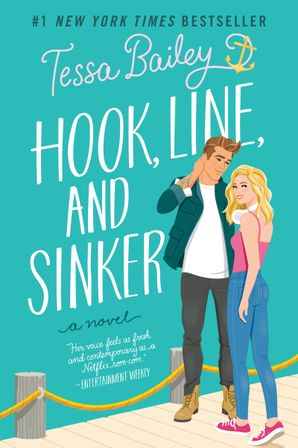 In the follow-up to It Happened One Summer, Tessa Bailey delivers another deliciously fun rom-com about a former player who accidentally falls for his best friend while trying to help her land a different man…
King crab fisherman Fox Thornton has a reputation as a sexy, carefree flirt. Everyone knows he's a guaranteed good time—in bed and out—and that's exactly how he prefers it. Until he meets Hannah Bellinger. She's immune to his charm and looks, but she seems to enjoy his… personality And wants to be friends Bizarre. But he likes her too much to risk a fling, so platonic pals it is.
Now, Hannah's in town for work, crashing in Fox's spare bedroom. She knows he's a notorious ladies' man, but they're definitely just friends. In fact, she's nursing a hopeless crush on a colleague and Fox is just the person to help with her lackluster love life. Armed with a few tips from Westport's resident Casanova, Hannah sets out to catch her coworker's eye… yet the more time she spends with Fox, the more she wants him instead. As the line between friendship and flirtation begins to blur, Hannah can't deny she loves everything about Fox, but she refuses to be another notch on his bedpost.
Living with his best friend should have been easy. Except now she's walking around in a towel, sleeping right across the hall, and Fox is fantasizing about waking up next to her for the rest of his life and… and… man overboard! He's fallen for her, hook, line, and sinker. Helping her flirt with another guy is pure torture, but maybe if Fox can tackle his inner demons and show Hannah he's all in, she'll choose him instead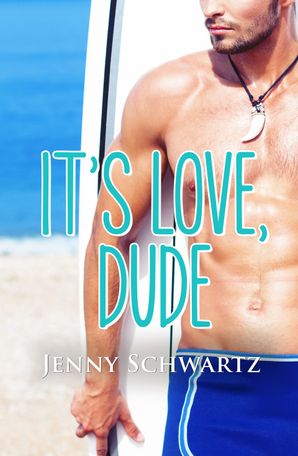 From our favourite short story writer comes a debut full–length novel about sand, sun, small towns, and surfing…
Zane Carlton is a World Champion surfer. Molly Georgiou is a shy, small–town girl. They have nothing in common except an instantaneous attraction and an impossible quest for a rare, endangered Australian marsupial. But Zane is determined to make it work, and invites Molly to take a step into his world. But Molly isn't ready for the spotlights and attention – she loves her town, its quirks, its characters. Opposites attract, but can two such different people find both a woylie and forever?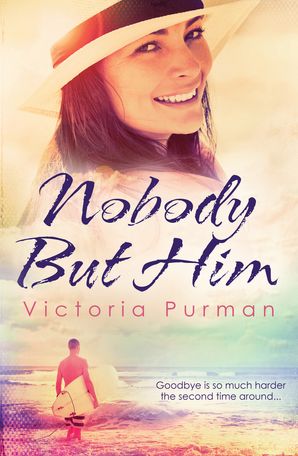 She didn't expect to run into her first love…or to fall back in love with him.
At the age of eighteen, Julia Jones left her hometown – the small beachside town of Middle Point – with a head full of grand plans. Plans for an exciting life in a town that didn't involve a main street with only one pub or a particular boy named Ryan Blackburn.
But fifteen years and a lifetime later, Julia's forced to put her career and big–city life on hold when she returns home to finalise her mother's estate. Which is exactly where she runs smack–bang into the town's hero, Ry. As in Ryan Blackburn! The sensible thing to do? Stay the hell away from him and head back to Melbourne as fast as her stilettos can carry her! But instead, Julia finds his offer of a helping hand and a hot body too delicious to refuse.
Soon, she's ignoring her better judgement and diving into an 'I'll think about it tomorrow' fling with Ry. But what she doesn't realise is that tomorrow has a way of sneaking up on you…and that saying goodbye to her hometown – and to Ry – is so much harder the second time around.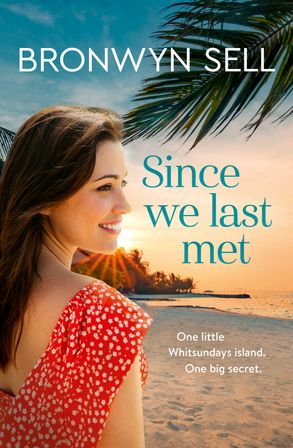 Five years ago, Carmen and Bruno spent the night together. Their daughter, Mika, was born nine months later … but Bruno doesn't know she exists. Can the couple find each other, and the truth, in a tropical island paradise? A sparkling romance for readers of Alissa Callen and Penelope Janu.
Single mum Carmen Lowery's life might be annoyingly imperfect, but at least it's orderly and predictable. Until a tall, dark, handsome stranger mysteriously arrives at her family's Whitsundays resort island – and turns out to be not quite a stranger after all.
American special ops pilot Bruno Michel fell off Carmen's radar five years ago after they shared the wildest night of her otherwise straitlaced life. The self-confessed fly-by-nighter when it comes to love is delighted to be temporarily reunited with his uninhibited dream woman, but there's something he doesn't know. Their liaison came with a consequence – a little girl who has his eyes.
Carmen and Bruno pick up where they left off, but the legacy of their liaison runs deep – and Bruno is hiding his own not-so-white lie about that night.
Before he ships out and Carmen's happy-family fantasy drifts away on the trade winds, they must decide whether their unexpected bond can survive life-changing secrets, meddlesome relatives, and a heartbreaking vow made decades before.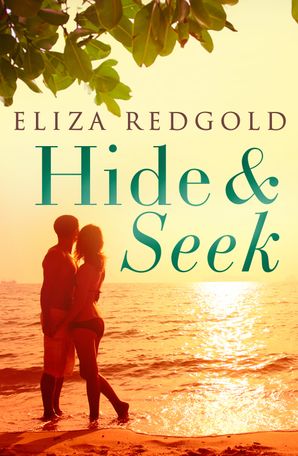 He thought he knew all there was to know about the birds and the bees, but he's about to get schooled.
A little birdie tells Hope Buchanan that American hotel developer Sullivan O'Dare isn't just in town for a holiday. As the manager of Hot Tropics Bird Sanctuary, Hope has more than a vested interest in protecting natural habitats.
Hope pulls out all the stops to convince Sullivan to come out with her to the WA bush, with its beautiful trees and unique wildlife. Surely the stunning scenery and a dose of 'Broome time' will show him what is at stake.  But what is initially about saving the Sanctuary soon becomes about finding a connection. Could it be that Hope has finally found the bird of a feather to form her own flock?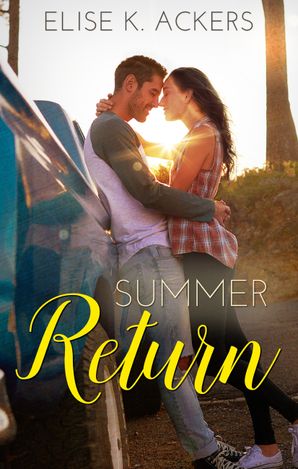 He'll never come back to stay, unless someone asks him to…
Funerals can bring people together who are best kept apart. Ethan Foster, home to mourn his sister–in–law, finds himself as unwelcome as ever in the town that once meant the world to him. For more than a decade he's been saddled with a bad reputation – a drunk, a deserter – and he's lived with it, will keep living with it, because the only way to clear his name is to share his secrets. But the secrets are not his to tell and their telling would destroy the family he loves and the woman he's never forgiven himself for leaving behind.
Samantha O'Hara once loved freely, but now she doesn't. Now she leaves before she's left and keeps her vulnerabilities tucked away. But when Ethan Foster walks back into town, finally looking at her the way she always wanted him to, she finds her hard–won armour developing chinks. She can't – won't – have anything to do with any reinvention Ethan is going through. But maybe this isn't a new Ethan… Maybe he's the same Ethan she fell in love with all those years ago.
And maybe, just maybe, this time their love will be strong enough to make him stay.
Happy reading!
Featured image credit: Amazon Prime