As the weather cools down across the country, and with another imminent rainstorm on its way to the East Coast, you have the perfect excuse to spend a lazy day in bed enjoying a great stack of reads.
These 6 new reads will take you from mishaps at a wedding in DC to espionage in 1940's England. From a sweet rural rom com set in country Australia all the way to a meet-cute in the Bahamas!
Trust me, these reads are the perfect winter escape. So tuck yourself in under a warm blanket, put your phone on 'Do Not Disturb' and read away!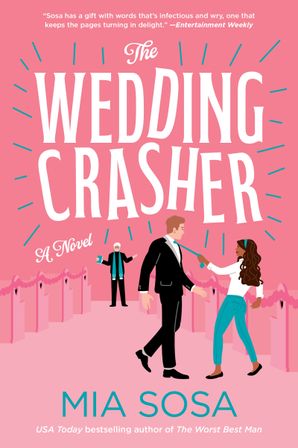 Named one of the most anticipated books of 2022 by EW, Oprah Daily, Marie Claire, Goodreads and Bookpage!
The USA Today bestselling author of The Worst Best Man is back with a hilarious rom-com about two strangers who get trapped in a lie and have to fake date their way out of it…
Just weeks away from ditching DC for greener pastures, Solange Pereira is roped into helping her wedding planner cousin on a random couple's big day. It's an easy gig… until Solange stumbles upon a situation that convinces her the pair isn't meant to be. What's a true-blue romantic to do Crash the wedding, of course. And ensure the unsuspecting groom doesn't make the biggest mistake of his life.
Dean Chapman had his future all mapped out. He was about to check off "start a family" and on track to "make partner" when his modern day marriage of convenience went up in smoke. Then he learns he might not land an assignment that could be his ticket to a promotion unless he has a significant other and, in a moment of panic, Dean claims to be in love with the woman who crashed his wedding. Oops.
Now Dean has a whole new item on his to-do list: beg Solange to be his pretend girlfriend. Solange feels a tiny bit bad about ruining Dean's wedding, so she agrees to play along. Yet as they fake-date their way around town, what started as a performance for Dean's colleagues turns into a connection that neither he nor Solange can deny. Their entire romance is a sham… there's no way these polar opposites could fall in love for real, right
"Mia Sosa… is genuinely a master of the modern romance novel." — Cosmopolitan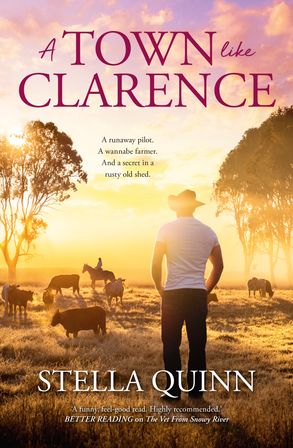 When Kirsty Fox goes on the run to escape a crash-and-burn at work, she finds a family she didn't know she needed… A witty and warm rural romance perfect for readers of Rachael Johns and Alissa Callen.
They say a change is as good as a holiday. Joey Miles is hoping so after leaving the city behind, his stockbroking career in flames, to embrace a brand-new challenge: farming. But while returning to his hometown somehow feels right, he's got a long way to go to get back on his feet financially and the last thing he needs is the townsfolk meddling in his love life (or lack thereof).
To the townsfolk of Clarence, Joey has always been the ultimate tragic romantic hero – and it's time this hero had a happy ever after…
But Kirsty Fox is only in Clarence to dig up information about a World War II figure from her family's past – she has no intention of sticking around and finding out if Joey is as adorable as he seems. Kirsty doesn't stick around. Ever.
But when the locals of Clarence spy the chemistry between these two, a secret item gets added to the agenda of the next town committee meeting: matchmaking. This warm-hearted community will pull every trick in the book to show Joey and Kirsty everything they've unwittingly been searching for is right under their noses… What could possibly go wrong?
Chicken wrangling, an adorable kid niece, a secret in a cow shed and a big-hearted town full of meddlesome wannabe poets… This new romance from Australian author Stella Quinn is a knockout.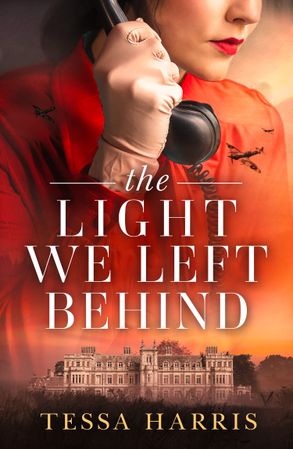 'How did I not know anything about this?! A beautifully written book.' – NetGalley Reviewer,
England: 1944
When psychologist Maddie Gresham is sent a mysterious message telling her to report to Trent Park mansion, she wonders how she will be helping the war effort from a stately home.

She soon finds captured Nazi generals are being detained at the house. Bugged with listening devices in every room, it's up to Maddie to gain the Nazis' trust and coax them into giving up information.

When Max Weitzler, a Jewish refugee, also arrives at Trent Park with the same mission, Maddie finds herself trapped in a dangerous game of chess.
The two met in Germany before the war, and Maddie's heart was his from the moment they locked eyes.
But Maddie has finally gained the trust of the Nazi officers at the house, and her love for Max must remain a secret.

When the walls have ears, who can you trust?
Based on the true events that took place at Trent Park during WWII, this is an emotionally gripping, and heart-breaking novel about love, sacrifice, and betrayal, perfect for fans of The Rose Code and The Lost Girls of Paris.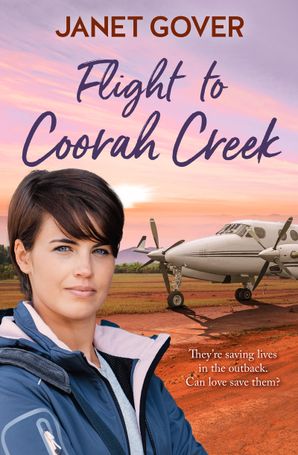 They're saving lives in the outback, can love save them …?
Pilot Jess Pearson is running away from a broken heart and a terrible burden of guilt. A new job flying an air ambulance in outback Australia is a lifeline, after the headlines claimed she betrayed her lover to escape a prison sentence. That was all lies, and in Coorah Creek she has a chance to start over. She's not hoping for forgiveness or love, just to escape from the past. But no matter how many people she helps save, can she ever atone for a lost life?
Dr Adam Gilmore is a brilliant doctor who wants only two things-to work and to be left alone. Unwilling to let any woman past his well-built barriers, he gives everything of himself to his patients. But when the new pilot comes to his small town, with a dedication to the job that matches his own, he starts to wonder if maybe he doesn't have to shoulder the burden alone …
Can these battered souls learn to take strength from each other? Or will their desire to deal with their demons alone keep them apart forever?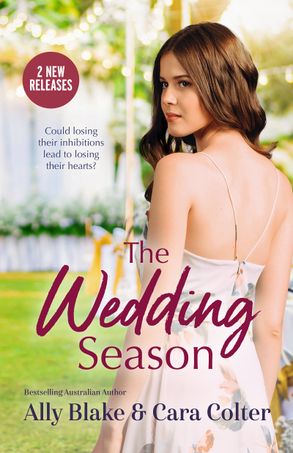 The Wedding Favour – Ally Blake
The sparks are flying from the moment Emerson Adler meets her teenage crush again at a wedding. Everything is different: Holden Roarke is now a millionaire entrepreneur — and she is sworn off relationships after all the heartbreak in her life. Yet when Holden asks for a favour…it's impossible to say no! Emerson knows she's strong enough to keep her heart at a distance — or so she thought. But all too quickly it's not so simple anymore!
Bahamas Escape With The Best Man – Cara Colter
Marlee Copeland is the bridesmaid who hates weddings after being left at the altar. Billionaire Matteo Keller is the best man who avoids love after a devastating loss. Brought together in the Bahamas for the wedding, they find themselves letting go and giving into their unexpected, thrilling chemistry. But when the 'I do's' have been said, and their different worlds beckon, will the magic of the island make going their separate ways impossible?
A stolen family recipe has all the ingredients to turn a rivalry into romance…
For Tansy Hill, nothing is sweeter than honey from her farm- except maybe revenge on the man who broke her heart and humiliated her all those years ago. Dane "The Viking" Knudson has been Tansy's rival since childhood, and though he's grown into a frustratingly handsome charmer, he's also standing between her and the best honey award at the Honey Bee Festival, which Honey Hill Farms desperately needs to stay afloat.
Fanning the sparks that have forever flown between them, the competition is on. Sure, Tansy and Dane have plenty in common – more than they'll admit – but Dane's plans to expand Viking Honey are also on the line. When buried family secrets come to light, they'll have to decide whether taking a chance on each other is worth risking the happiness they've been longing for
Still looking for something to read? These eBooks are on sale from just 99 cents!