We love a teen drama series. They're the perfect mix of young love, messy fights among friends, outrageously good outfits, juicy secrets and naturally – huge drama.
Our prayers have been answered this year as Gossip Girl returns to our screens with a 2021 reboot on Binge. The beloved romance, scheming, fashion and next level drama of the original are all still present, but we've got a hot new diverse cast and a new spy behind the keyboard as Gossip Girl. So to celebrate its arrival, we're taking a look at some of the best teen dramas to have graced our screens (plus what to read if you love watching them)!
7. Riverdale
Four friends navigate teen life while surrounded by suspicious deaths, rival gangs, criminal fathers, cult member sisters, fake brothers and centuries old family feuds. Socialite Veronica, girl next door Betty, jock/musician Archie, and dark introverted writer Jughead meet daily for milkshakes at their local diner while planning prom, school musicals, and how to save their town from the next dark threat.
Watch it on: Netflix
Love Riverdale? Read Mark Of Guilt by Diane Hester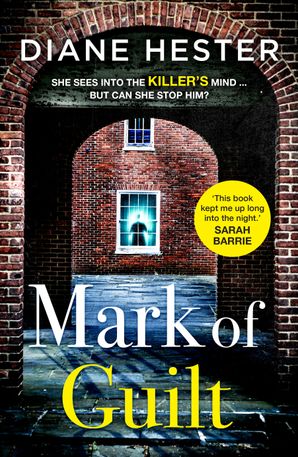 'A compelling read with an explosive ending. This book kept me up long into the night.' — Australian author Sarah Barrie
There's a murderer on campus. And Lindsay knows where to find the victims' bodies. But who is going to believe that she had nothing to do with the crimes?
All Lindsay Cavenaugh wants is to graduate university and prove to her family that she is normal. It's been almost ten years since she's had a vision, and she's sure she's grown out of her 'gift'. These days all she has to worry about is passing her exams and keeping her distance from her sleazy lecturer.
But when a girl disappears from campus, Lindsay's visions return with a vengeance. Not only does she see where the body of the missing student has been dumped, she also mysteriously acquires the bruises encircling the strangled girl's throat. The last thing Lindsay wants is to get involved with the police again, but how can she not report what she knows?
6. Atypical
Sam Gardner is on the autism spectrum. His mum runs most of his life and now that he's 18, he wants to start dating and to be independent from her. He struggles to learn the rules of dating from his therapist and misguided best friend, while his mum struggles to let go. His outgoing track star sister is coming to terms with the rules of dating too, as she desperately tries to make it work with her boyfriend after moving to a new school.
You'll finish binging this show with a smile on your face thanks to Sam and his friend Zahid's weird but sweet friendship.
Watch it on: Netflix
Love Atypical? Read The Kiss Quotient by Helen Hoang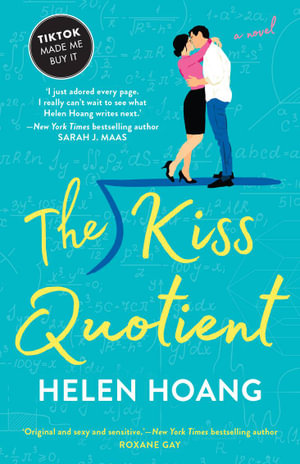 A heartwarming and refreshing debut novel that proves one thing: there's not enough data in the world to predict what will make your heart tick
Stella Lane thinks mathematics is the only thing that unites the universe. She comes up with algorithms to predict customer purchases?a job that has given her more money than she knows what to do with and far less experience in the dating department than the average thirty-year-old.
It doesn't help that Stella has Asperger's and French kissing reminds her of a shark getting its teeth cleaned by pilot fish. Her conclusion: she needs lots of practice?with a professional. Which is why she hires escort Michael Phan. Gorgeous and conflicted, Michael can't afford to turn down Stella's offer and agrees to help her check off all the boxes on her lesson plan, from foreplay to more-than-missionary position.
Before long, Stella not only learns to appreciate his kisses but to crave all of the other things he's making her feel. Their no-nonsense partnership starts making a strange kind of sense. And the pattern that emerges will convince Stella that love is the best kind of logic . . .
5. Never Have I Ever
Devi Vishwakumar's had a horrible year and wants to be popular to ensure this one's better; she thinks getting a boyfriend will achieve that.
She sets her sights on the most popular boy in school, but things get complicated when she's constantly juggling dealing with the death of her father, her strict mother, fighting with her friends, her academic nemesis trying to humiliate her, and finding out where she fits within her culture. Be prepared to laugh, cringe and cry all at once as Devi tries to figure out if she wants love, popularity, or friendship.
Watch it on: Netflix
The arranged marriage YA romcom you didn't know you wanted or needed…
Meet Dimple.Her main aim in life is to escape her traditional parents, get to university and begin her plan for tech world domination. Meet Rishi. He's rich, good-looking and a hopeless romantic. His parents think Dimple is the perfect match for him, but she's got other plans…Dimple and Rishi may think they have each other figured out. But when opposites clash, love works even harder to prove itself in the most unexpected ways.
As joyfully refreshing as Rainbow Rowell, Jenny Han and Nicola Yoon, When Dimple Met Rishi is a frothy, funny contemporary romance told from the dual perspectives of two Indian American protagonists. While Dimple is fighting her family traditions, Rishi couldn't be happier to follow in the footsteps of his parents – could sparks fly between this odd couple, or is this matchmaking attempt doomed to fail?
4. Pretty Little Liars
Alison's best friends drift apart after her disappearance, only to be brought back together by creepy text messages from the anonymous 'A', who is constantly watching them. Secrets are spread, relationships are jeopardised, and threats are made to the girls and their families as they try to move on with their lives and get through high school.
You'll spend half of the show questioning if you should love or be creeped out by Aria and Mr Fitz' relationship, and the other half analysing every character for clues that they could be A.
Watch it on: Stan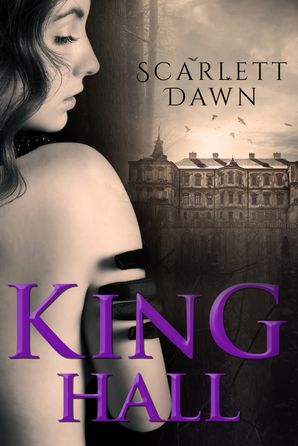 The first in Scarlett Dawn's bestselling Forever Evermore new adult fantasy series.
King Hall – where the Mysticals go to learn their craft, get their degrees, and transition into adulthood. And where four new Rulers will rise and meet their destinies.
Lily Ruckler is adept at one thing: survival. Born a Mystical hybrid, her mere existence is forbidden, but her nightmare is only about to start. Fluke, happenstance, and a deep personal loss finds Lily deeply entrenched with those who would destroy her simply for existing – The Mystical Kings. Being named future Queen of the Shifters shoves Lily into the spotlight, making her one of the most visible Mysticals in the world. But with risk comes a certain solace – her burgeoning friendships with the other three Rulers: a wicked Vampire, a wild–child Mage, and a playboy Elemental. Backed by their faith and trust, Lily begins to relax into her new life.
Then chaos erupts as the fragile peace between Commoners and Mysticals is broken, and suddenly Lily realises the greatest threat was never from within, and her fear takes on a new name: the Revolution.
3. Sex Education
Otis' mum is a sex therapist. He only has one friend until cool, misunderstood Maeve realises she and Otis can make money by charging students for sex advice and start a therapy clinic at school. Soon he's going to parties and socialising with other students to make her happy. But absent families, struggling friends, a raging principal, and neither of them being able to say how they feel complicate their business and their friendship.
The LGBTQIA+ representation is amazing, and the classmates' journeys to find love and confidence are sure to warm your heart.
Watch it on: Netflix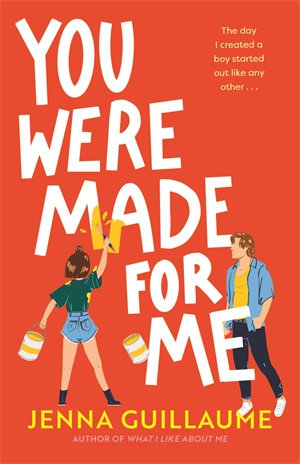 The day I created a boy started out like any other.
Katie didn't mean to create a boy. A boy like a long-lost Hemsworth brother: six-foot tall with floppy hair and eyes like the sky on a clear summer's day; whose lips taste like cookie dough and whose skin smells like springtime.
A boy who is completely devoted to Katie.
He was meant to be perfect.
But he was never meant to exist.
2. The Vampire Diaries
Watch as the teens of Mystic Falls become hot vampires, werewolves and witches while figuring out how to survive new relationships, family expectations, ancient threats, and high school.
The arrival of the Salvatore brothers sparks the beginning of the best on screen love triangle with sad girl Elana, and will have you constantly jumping between Team Damon and Team Stefan.
Watch it on: Netflix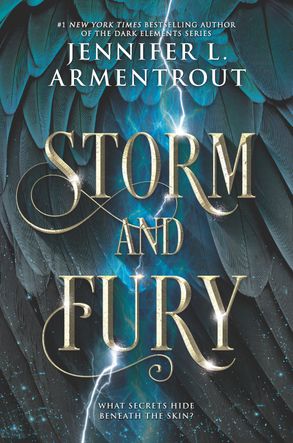 From the No. 1 New York Times bestselling author of the fantastical Dark Elements series comes a new novel set in a world of gargoyle protectors, rising demons and one girl with an explosive secret.
Eighteen-year-old Trinity Marrow may be going blind, but she can see and communicate with ghosts and spirits. Her unique gift is part of a secret so dangerous that she's been in hiding for years in an isolated compound fiercely guarded by Wardens – gargoyle shape-shifters who protect humankind from demons. If the demons discover the truth about Trinity, they'll devour her, flesh and bone, to enhance their own powers.
When Wardens from another clan arrive with disturbing reports that something out there is killing both demons and Wardens, Trinity's safe world implodes. Not the least because one of the outsiders is the most annoying and fascinating person she's ever met. Zayne has secrets of his own that will upend her world yet again – but working together becomes imperative once demons breach the compound and Trinity's secret comes to light. To save her family and maybe the world, she'll have to put her trust in Zayne. But all bets are off as a supernatural war is unleashed…
1. Gossip Girl
Rich, hot teens from elite families in New York live a life of luxury. They have the best clothes, go to the best bars, parties and fashion shows, and vacation in Europe or The Hamptons when it all gets a bit too much. But constant scheming, competition and past mistakes cause drama among the group. All of this is shared with the world by the anonymous Gossip Girl, who follows the students' every move and blogs about all of their secrets.
Chuck and Blair are guaranteed to make your heart hurt, while Dan will make you question where the line is between sweet love and creepy obsession.
Watch it on: Netflix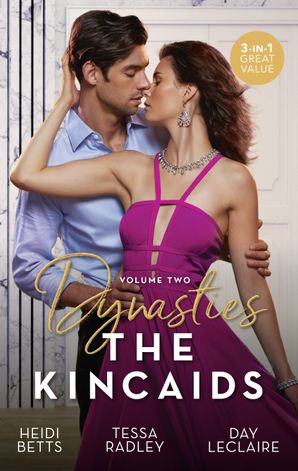 Their secrets are not so secret anymore.
On The Verge of I Do – Heidi Betts
It's hard for events planner Kara Kincaid to be planning her sister's wedding to the man Kara's had a crush on since childhood. Even harder when said sister calls the whole thing off. Hardest still is when the jilted groom shows Kara some very personal attention, threatening to destroy her relationship with her family — and Kara ends up in his bed anyway. After a just-friends engagement that didn't work, hotel magnate Eli Houghton thinks he's finally found the right woman. His new plan: convince Kara there's no hidden agenda, and that the magic words are I do…
One Dance With The Sheikh – Tessa Radley
A spontaneous, passion-filled Vegas romp with a sheikh is out of the ordinary for sensible Laurel Kincaid. She's walked the straight-and-narrow her entire life and has wound up with more stress and conflict than she can handle. Indulging in a jaunt with irresistible Rakin Whitcomb Abdellah is a delicious escape. So delicious that she says yes to a short-term marriage of convenience so he can claim his inheritance. But being husband and wife behind closed doors is more tantalising than either of them expected…and suddenly the rules of their temporary marriage feel very inconvenient.
A Very Private Merger – Day Leclaire
Business tycoon Jack Sinclair is on the hunt to get a slice of competing shipping empire The Kincaid Group. As the illegitimate and ignored heir, his reward has been a long time coming. And he's got sexy, brilliant Nikki Thomas by his side to help make it happen…right? Not exactly. A corporate investigator on the Kincaids' payroll, Nikki's loyalty is more than a little divided. Her hidden agenda is enough to make Jack want to walk away. But passion offers a second chance — until another truth is revealed that could tear them apart for good…
By Sarah Mitchell