April is HERE, and we are so excited to dive straight into Autumnal knits, woolly socks, big cups of hot chocolate and, of course, BOOKS.
Here are our top 7 picks for books you should add to your TBR pile this month!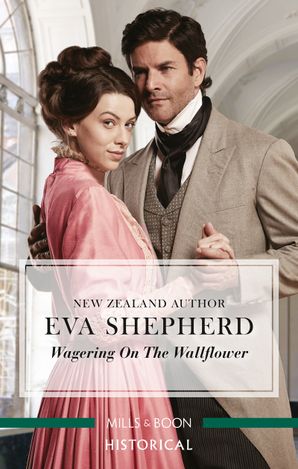 A wallflower and an elegant gentleman…
Gauche Hazel Springfeld is reconciled to being left on the shelf. At a society ball, she is improbably asked to dance by charismatic Mr Lucas Darkwood. When she discovers it was all for a wager — he'll win a prize if he can turn her into marriage material — Hazel plans to get her own back! She'll frighten Lucas into thinking she really does expect that proposal — from him!
Why you'll love it: It's got major Penelope Featherington vibes for all you Bridgerton-deprived readers.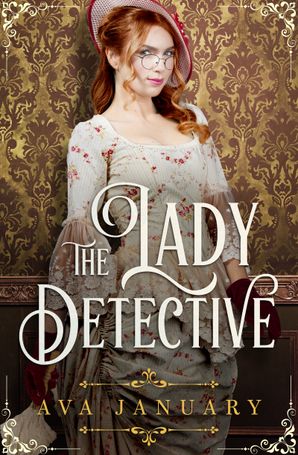 London's lawbreakers and loathsome lords … beware!
How does a wealthy widow avoid the marriage market in 1890s London?
If you're Lady Theodosia Fortescue-Brown, you hide behind outrageously bad clothing and glasses you don't need.
After the disappearance of her husband, Theodosia can't imagine giving up her freedom to marry again and relishes her role as detective to the ladies of the upper echelons of society.
When a priceless necklace on loan from the Royal family is stolen, Theodosia must work with the scandalous Lord Montague to recover it before the theft is discovered.
But somewhere between setting a brothel on fire, being knocked out in a cemetery in the middle of the night, and narrowly avoiding death via Scotch egg, Theodosia and William fall in love …
Why you'll love it: It's very Miss Fisher's Murder Mysteries but set in Victorian London! Super fun, lively and just a little bit sexy… (and the fashion is AMAZING).
Small Town Heart by Tricia Stringer, Shirley Wine & Lisa Ireland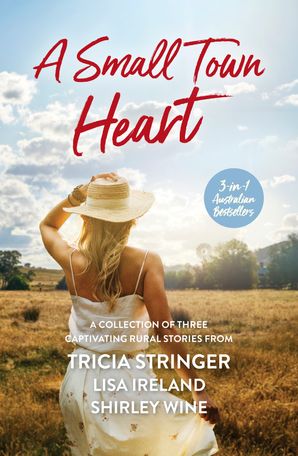 A collection of captivating rural stories from three bestselling Australian authors.
Queen of the Road by Tricia Stringer
For struggling single mum Angela Ranger, a job driving trucks in small town Munirilla is a lifeline. But Munirilla may not be the godsend it seemed. Her accommodation is dingy, her fellow truckies are less than happy to see her, and the locals are reluctant to use her services.
As much as he likes Angela, farm-manager Coop has problems of his own – sheep are going missing, his neighbours are acting strangely and the demons of his past are urging him to move on again. Put to the test, will they follow reason and leave? Or follow their hearts and build a home…together?
Honey Hill House by Lisa Ireland
Newly divorced Bea Elliot needs Honey Hill House for more than just a quaint project – converting the ramshackle farm house to a successful B&B will prove to her family, and herself, that she is strong enough to go it alone.
Callum 'Mitch' Mitchell will be neighbourly to the new city girl. But experience has taught him not to get involved with out-of-towners – even if they're surprisingly irresistible. Good fences make good neighbours but in small town Dulili, it seems like barriers might instead be breaking down…
Ask Me No Questions by Shirley Wine
Returning to Darkhaven after ten years, Logan is greeted with suspicion and distrust. Cambridge residents have long memories and he quickly discovers he can't escape the ghosts of his past, Piper – the woman he left behind – or the grief that threatens to bring him to his knees…
He's heard it said often enough that you can never return home…and it looks like they were right. Will learning his secrets push Piper further away, or will he get a second chance at love?
Why you'll love it: For all you rural romance fans! This is a MONSTER of an anthology, with three wonderfully sweet stories set in country Australia. It's all in the title: Small Town? Tick. Heart? Tick!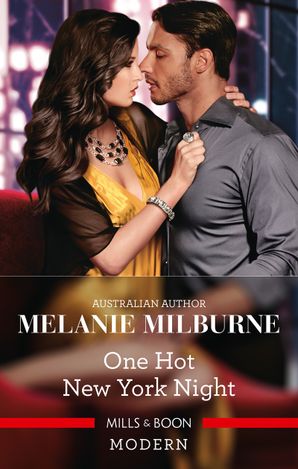 Will one night be enough? Find out in this red-hot enemies-to-lovers romance by USA TODAY bestselling author Melanie Milburne.
Sleepless in Manhattan…with the man she loves to hate!
A sizzling night in New York is the perfect way for advertising executive Zoey Brackenfield to forget her ex. And since it's with Finn O'Connell, business rival and notorious playboy, there's zero chance of heartbreak, or a repeat. Even as she craves his exhilarating touch…
Finn finds their impassioned hours in the city that never sleeps equally unforgettable. Surely as long as they set some ground rules, there's no reason not to indulge again. And again. Until their scorching connection becomes something neither bargained for…
Why you'll love it: We can't travel at the moment, and possibly not for a few years yet, so this sexy, lush romance set in Manhattan is the ultimate escapist fantasy.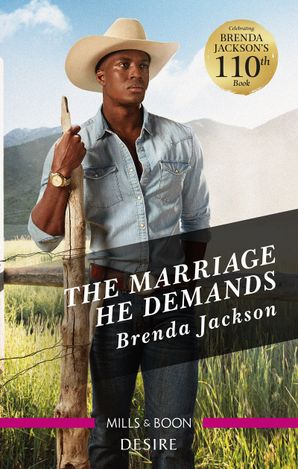 This ranching heir wants it all, including the woman who stands in his way.
Businessman Cash Outlaw has inherited almost all of his late mother's Wyoming ranch…but still needs the fifty acres left to her former caretaker. As negotiations with beautiful, determined Brianna Banks become much more intimate, she reveals she'll only sell him the property…if he gives her a baby! Cash's counteroffer? That the mother of his child must become his wife!
Why you'll love it: SEXY COWBOY. Nuff said.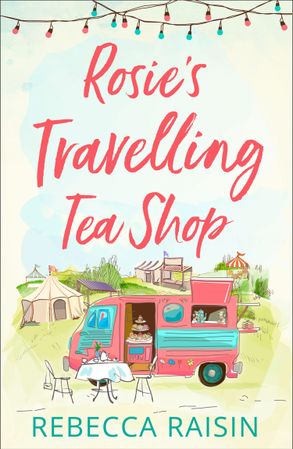 The trip of a lifetime! Rosie Lewis has her life together.
A swanky job as a Michelin-Starred Sous Chef, a loving husband and future children scheduled for an exact date.

That's until she comes home one day to find her husband's pre-packed bag and a confession that he's had an affair.

Heartbroken and devastated, Rosie drowns her sorrows in a glass (or three) of wine, only to discover the following morning that she has spontaneously invested in a bright pink campervan to facilitate her grand plans to travel the country.

Now, Rosie is about to embark on the trip of a lifetime, and the chance to change her life! With Poppy, her new-found travelling tea shop in tow, nothing could go wrong, could it…?

A laugh-out-loud novel of love, friendship and adventure! Perfect for fans of Debbie Johnson and Holly Martin.
Why you'll love it: This is a sweet, lively rom-com. Perfect for those chilly Autumn evenings snuggled under a cosy blanket.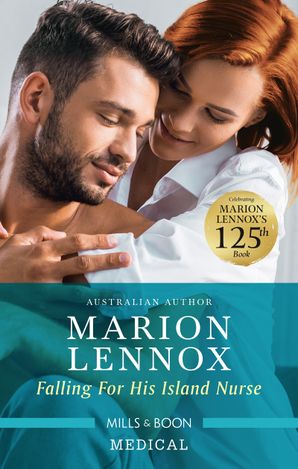 Can he prove…her heart is safe with him?
For single dad Dr Angus Knox and his little son, a move to a slower pace on Shearwater Island is just what they need. Angus just didn't count on the intense pull he feels to new colleague, nurse Freya Mayberry! She's super professional, but there's something behind her smile that leaves Angus wondering who the real Freya is and how he can persuade her to let him into her world…
Why you'll love it: It's a super sweet Aussie romance from a blockbuster author. Major Offspring vibes too.