April is (almost) here. It's officially Autumn now, which means it's time to grab your cosiest blanket, fluffy socks, light a scented candle and crack open a brand-new read!
Autumn = cosy time. I don't make the rules.
Whether you enjoy romantic-comedy, Aussie romance, cowboys or erotica there's a book here every romance reader will love!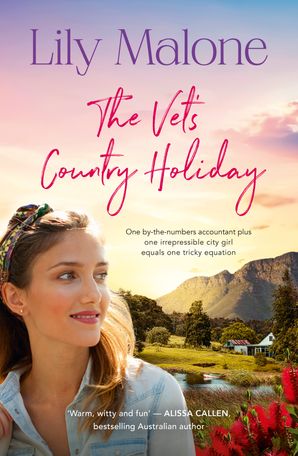 One irrepressible city girl plus a by-the-numbers accountant = a tricky equation…
For city vet Isabella Passmore, the opportunity to pet-sit in the country knocks at the perfect time. Bring on that fresh air! But after three days of holiday bliss, Izzy is bored silly. If the air gets any cleaner, she'll start slinging mud. Then she gets offered work in the second-hand shop. Saved!
Maybe.
It's been years since Elliot Field's parents rolled out the red carpet, but Elliot only needs one day to learn that this welcome mat comes with strings. His parents' new business is sinking, and they expect him to fix their financial problems.
To prepare for the week from hell, he'll need a mug that's not steeped in bad memories, but nothing could prepare him for the employee he encounters at the second-hand shop.
For Izzy, pursuing Elliot is a most welcome diversion from walking another lap of town with the dog. For Elliot, their random encounters add up to the sum of much bigger things.
He's always been a numbers man and he's kept his heart locked away, but in irrepressible Izzy, is Elliot's number finally up?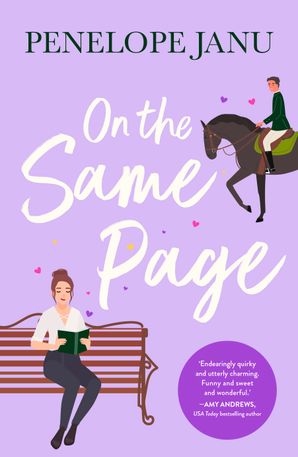 For readers of Mhairi McFarlane, Beth O'Leary, Lindsay Kelk and Sally Thorne comes this utterly charming and delightfully funny love story where opposites attract – or do they?
By day Miles Franklin, named after the famous author, is a successful lawyer. By night, in secret, she writes historical romance novels under the pen name Emma Browning. When 'Emma's' novels win one of Australia's biggest literary awards, Miles's perfectly ordered life begins to unthread at the bindings. Especially when Lars Kristensen, CEO of the publishing company contracted to publish the prize-winning books, insists on meeting the author.
Besides mutual antipathy and sexual attraction, socially anxious Miles and supremely confident Lars have nothing in common. Nothing. But the more time they spend together, the more blurred the lines between fact and fiction and love and hate become.
Miles is determined to both protect her privacy and to keep writing-even if it means mastering pole dancing, choreographing a love scene in the back of a horse-drawn carriage, and confronting the prejudices of her parents and publishers.
Like the heroines in her books, Miles has the grit to stand her ground. But Lars has the smouldering looks, arrogance and pride of all her romantic heroes rolled into one. And he is good at reading between the lines. Who is going win this battle of wills? Can Miles and Lars ever be on the same page?
'Endearingly quirky and utterly charming. Funny and sweet and wonderful.' -Amy Andrews, USA Today bestselling author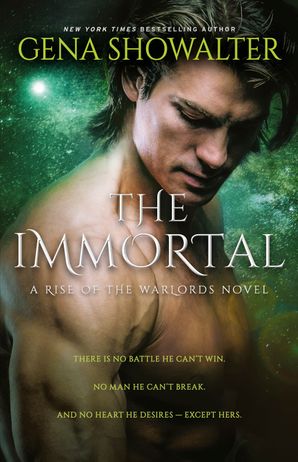 New York Times bestselling author Gena Showalter delivers The Immortal, the second dark and sexy book in her Rise of the Warlords series, featuring a cold and merciless assassin and a stubborn harpy warrior…one fated to die by the other's hand.
Halo Phaninon, assassin of gods, is as cold and merciless as a machine. For victory, he will cross any line. When tasked to kill twelve of mythology's fiercest monsters in twenty-four hours, Halo eagerly accepts. Except, each morning he awakens to the same day, forced to relive it over and over again. Only one other person retains their memory — the beauty who threatens his iron control.
Ophelia the Flunk Out hates her disaster of a life. She's the family disappointment, a harpy warrior without a kill and powerless — or is she? Every night she's doomed to repeat her own murder, but every morning she rises to spar with Halo, a ruthless warlord increasingly determined to save her…and lure her to his bed.
Halo's insatiable desire for the stubborn Ophelia drives him wild…and he only craves more. If he remains in the time loop, they stay together. But if he escapes, they lose each other forever.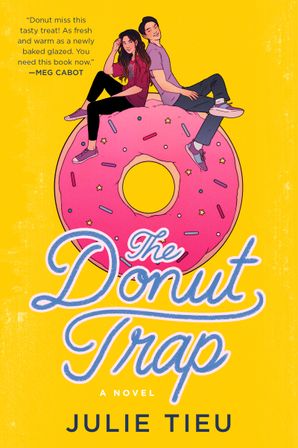 Julie Tieu sparkles in this debut romantic comedy, which is charmingly reminiscent of the TV show Kim's Convenience and Frankly in Love by David Yoon, about a young woman who feels caught in the life her parents have made for her until she falls in love and finds a way out of the donut trap.

Jasmine Tran has landed herself behind bars—maple bars that is. With no boyfriend or job prospects, Jasmine returns home to work at her parents' donut shop. Jasmine quickly loses herself in a cyclical routine of donuts, Netflix, and sleep. She wants to break free from her daily grind, but when a hike in rent threatens the survival of their shop, her parents rely on her more than ever.
Help comes in the form of an old college crush, Alex Lai. Not only is he successful and easy on the eyes, to her parents' delight, he's also Chinese. He's everything she should wish for, until a disastrous dinner reveals Alex isn't as perfect as she thinks. Worse, he doesn't think she's perfect either.
With both sets of parents against their relationship, a family legacy about to shut down, and the reappearance of an old high school flame, Jasmine must scheme to find a solution that satisfies her family's expectations and can get her out of the donut trap once and for all.
Sweet Home Cowboy by Caitlin Crews, Maisey Yates, Nicola Helm & Jackie Ashenden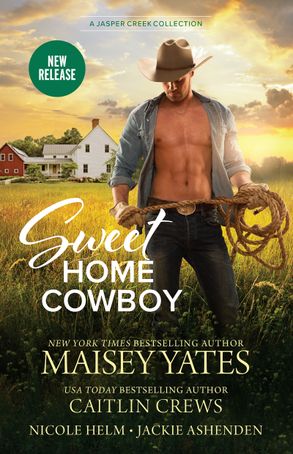 Four half sisters create the family they've always dreamed of in this enchanting quartet from bestselling authors Maisey Yates, Nicole Helm, Jackie Ashenden and Caitlin Crews.
The Hathaway sisters might have grown up apart, but when they agree to move to Jasper Creek, Oregon, and revitalise their grandfather's farm together, it seems a straightforward decision. Until they meet their neighbourhood cowboys…
Sweet-natured Teddy has never met a man worth taking a risk on, until now. Tomboy Joey has more affinity with farm equipment than men, until a brooding cowboy changes her mind. Prickly baker Georgie can't resist the temptation of the most forbidden cowboy of all, and sparks fly between ceramicist Elliot and the grumpy single-dad rancher next door.
The sisters' feelings are anything but simple, but with the love and support of each other, they discover that a cowboy might be the sweetest thing of all about coming home.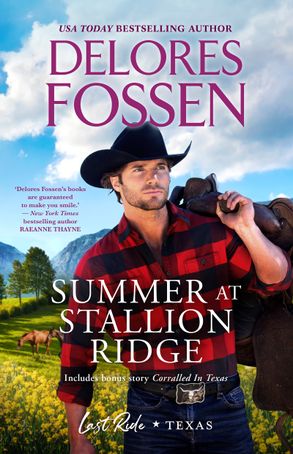 Summer in Last Ride is about to get a whole lot hotter…
The chance to be near his young son is the only thing that could entice former SWAT commander Matt Corbin back to his hometown. Matt has only a few happy memories of his tough childhood in Last Ride, Texas, and most of them involve Emory Parkman. Once his teenage crush, she's now living in a cottage on his late grandfather's ranch, which seems like a good omen…until Matt learns Emory is looking into his family's history, a subject he'd prefer remained closed.
Emory's wedding-gown designs are said to bring luck — to everyone but her. Though twice bitten by romance that went sour, she's tempted to take a chance on the rancher next door. Emory and Matt's long-ago attempts at love never got a fair chance, but all these years later, their attraction is stronger than ever. Maybe by unearthing some of his ancestors' long-buried secrets, she can help him finally cast off the past's shadows and prove to Matt that the third time's the charm.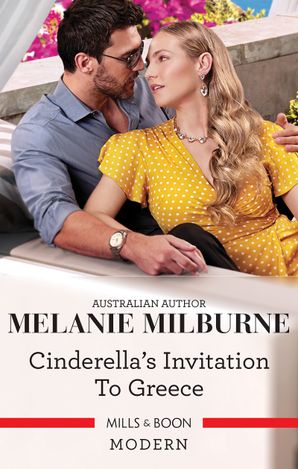 The terms of his deal: one week alone in paradise
Renowned billionaire Lucas Rothwell has a secret he will keep from the world's media. And he's shut everything and everyone out to do so. Until gentle wedding planner Ruby Pennington arrives on his mansion doorstep seeking his help — and discovers the truth.
In exchange Lucas requests payment in kind: a week on his private Greek island where Ruby will assist in shielding him from the spotlight. But can this determined Cinderella convince Lucas she's the one person he should let in, when seven days become seven dangerously decadent nights?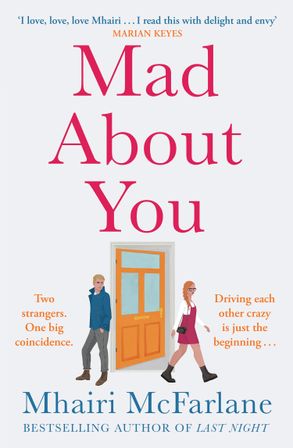 Two strangers.
One big coincidence.
Driving each other crazy is just the beginning…
Harriet Hatley is running away from everything.
Getting married.
Her boyfriend's family.
Her past.
A dream house-share seems like the perfect place to hide, but her unlikely housemate Cal is no stranger to running away himself. And he's also hiding secrets of his own . . .
Can these two take a crazy risk, face the past and finally find a reason to stay?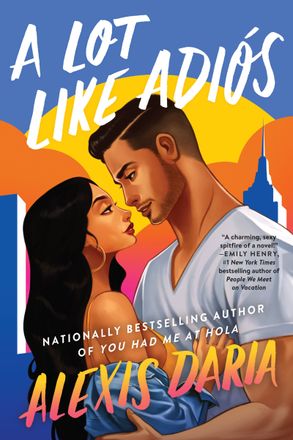 The national bestselling author of You Had Me at Hola returns with a seductive second-chance romance about a commitment-phobic Latina and her childhood best friend who has finally returned home.
Hi Mich. It's Gabe.
After burning out in her corporate marketing career, Michelle Amato has built a thriving freelance business as a graphic designer. So what if her love life is nonexistent She's perfectly fine being the black sheep of her marriage-obsessed Puerto Rican-Italian family. Besides, the only guy who ever made her want happily-ever-after disappeared thirteen years ago.
It's been a long time.
Gabriel Aguilar left the Bronx at eighteen to escape his parents' demanding expectations, but it also meant saying goodbye to Michelle, his best friend and longtime crush. Now, he's the successful co-owner of LA's hottest celebrity gym, with an investor who insists on opening a New York City location. It's the last place Gabe wants to go, but when Michelle is unexpectedly brought on board to spearhead the new marketing campaign, everything Gabe's been running from catches up with him.
I've missed you.
Michelle is torn between holding Gabe at arm's length or picking up right where they left off—in her bed. As they work on the campaign, old feelings resurface, and their reunion takes a sexy turn. Facing mounting pressure from their families—who think they're dating—and growing uncertainty about their futures, can they resolve their past mistakes, or is it only a matter of time before Gabe says adiós again
Still looking for something to read? Check out more of our faves (p.s they're on SALE)!