It's been only a few months since season 2 of Bridgerton was released to the small screen and already we're getting exciting news about season 3.
** Spoiler alert! **
If you're as much of a fan as I am then you'll already know that season 3 is going to focus on the romance between the third Bridgerton son, Colin, and the wonderful Penelope Featherington.
Their story will follow closely behind that of Daphne Bridgerton and His Grace, the Duke of Hastings in season 1, and the will-they won't-they romance between Anthony Bridgerton and Kate Sharma in season 2. Spoiler alert: they most certainly do!
This type of storytelling, where each season focuses on a different couple, is very common in the romance genre. It's an often-used technique that has been perfected by romance authors—and it translates well to TV, as Bridgerton can attest. One of its biggest attractions is that romance fans can continually return to a world they love and they get to experience a new romance with each visit.
I used this technique myself for my own two Regency romances. The Unworthy Duke is the romance between the grumpy (yet adorable) Duke of Woodhal and the sunny Ellen Burney, while the second book, Her Worthy Rake, is the love story of the duke's cousin and Sophy Calder. These books are connected, but that doesn't mean they need to be read in order. They both contain a complete story with a happily-ever-after ending.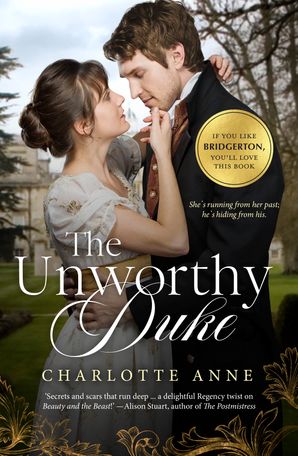 What I loved most about writing Her Worthy Rake is that I could return to the world and the characters I created in the first book. Owen Tattershall was my favourite secondary character in The Unworthy Duke, and in the new book I had the opportunity to explore this unique gentleman more fully—and to write him the romance he so clearly deserves.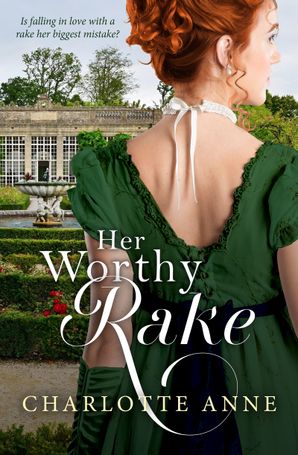 Speaking of beloved secondary characters, of the six unwed Bridgerton children I'm personally most excited for Benedict's story. In the early seasons we're shown a cheeky yet ambitious and creative man, all traits that suggest he'll make a fine hero. He's a fun character with such potential for love, and I can't wait to see Benedict find happiness.
As for season 3, the possibility of romance between Colin and Penelope has been subtly—and not so subtly—hinted at in the previous seasons to the point where I'm rooting for both characters to hurry up and get their acts together. My friends and I have been speculating in great detail about how Colin might finally realise Penelope is the perfect woman for him. We're all desperate to see these characters finally happy—especially Penelope, who's been an absolutely star in season 1 and 2.
Love Bridgerton? Read Regency Romance!
---
ABOUT THE AUTHOR: Charlotte Anne
With a degree in archaeology, Charlotte Anne now pens steamy historical romances. She's been writing for as long as she can remember, and in her spare time she's climbed to Mt Everest Base Camp and has earned her black belt in taekwondo. She's even a pretty good shot with a bow.
Love Regency Romance? Don't miss Charlotte's next book

Her Worthy Rake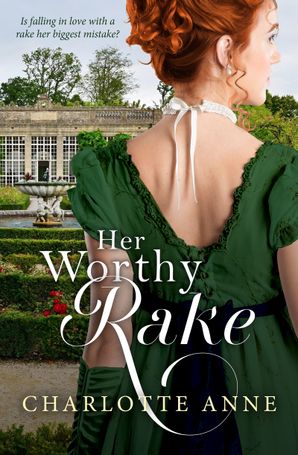 Sparkling Regency romance full of wit, warmth and mystery from a fabulous new voice. If you like Georgette Heyer or all things Bridgerton, you'll love this.
Is falling for this rake a mistake?
Owen Tattershall might not have a title or immeasurable wealth like other gentlemen of his ilk, but he does have rather excellent taste in the waistcoat department-and taste counts for a lot amongst the ton. It also doesn't hurt that his adopted mother is the dowager Marchioness of Faye and his kind-of-cousin is the Duke of Woodhal. Unfortunately, prestige didn't save his family from the ravages of war, and now what's left is held together by nothing more than heartbreak, hope and bravado. To keep his memories of the war at bay, Owen immerses himself in his work … until the day Sophy Calder comes colliding into his life.
Sophy has been fending for herself ever since her twin brother was press ganged to fight against Napoleon's forces. But the war ended almost two years ago, and still he hasn't returned. Knowing something dreadful has happened, Sophy is determined to find her missing brother, even if it means infiltrating the world that snatched him from her. But when she encounters Owen, she quickly finds her growing attraction for the only man who's taken her seriously threatening her long-mastered control.
An addictive romp from start to finish, this delightful Regency romance is set in the world of The Unworthy Duke, but is a standalone read.