It's almost Black Friday, which means it's time to save BIG on all your shopping in-stores and online!
This year our favourite eBook retailers (Amazon Kindle, Kobo, Apple Books & Google Play) are offering AMAZING deals on our fave Romance book bundles.
Yes book bundles! These box sets of 3 or more stories are on sale from just $3.99! *excitement intensifies*
Here are some of the book bundles on my 'to buy' list this year…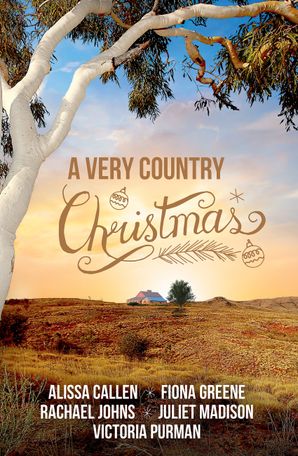 This collection of heartwarming Australian stories is full of the joys of the season and guaranteed to brighten your Christmas.
Under Christmas Stars – Alissa Callen
Small–town teacher Freya George is determined to make up for last year's disastrous Christmas. This year she will stop at nothing to ensure that she and the Woodlea community have the best holiday season ever. But from the moment Freya meets cattleman Drew Macgregor, her plans unravel faster than red Christmas ribbon…
Home For Christmas – Fiona Greene
When Sergeant Tate McAuliffe, stationed in Afghanistan, opens his Christmas care package from Australia, he is stunned by both its contents and the sender, Layla Preston. Little could Layla know that this impersonal–but–cheerful holiday gift is set to be the start of something big…
The Kissing Season – Rachael Johns
A wild past, a secret pregnancy and a disastrous marriage: every family has a black sheep…and Hannah Elliot is it. But when she returns to her home town of Wildwood Point, she is determined to stay on the straight and narrow. Then gorgeous Italian Matteo Della Bosca walks into her life and Hannah's resolve starts to slip…
12 Daves Of Christmas – Juliet Madison
Can love transcend time and space? An uplifting story of a lonely writer, her grandmother's ghost and a Christmas road trip to visit 12 different Daves.
Christmas At Remarkable Bay – Victoria Purman
Prickly Mara has hit a crossroads and is hoping a Christmas alone in idyllic Remarkable Bay will help. Police officer George is also alone for Christmas. Drawn together unwillingly, they try to stay out of each other's way. But Remarkable Bay is a small place…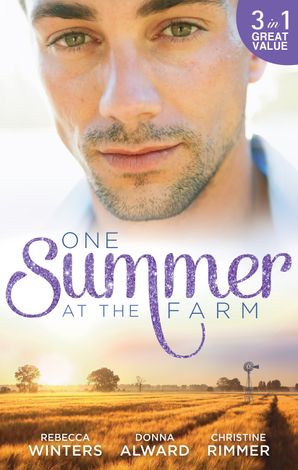 The Wyoming Cowboy – Rebecca Winters
Widow Tracy Baretta and young Johnny have struggled since losing their husband and father. When they meet Carson Lundgren at his ranch, his patience and generosity – along with how great he looks on a horse – leads them feeling safe. They've fallen in love with the place…and maybe with the man himself.
A Family For The Rugged Rancher – Donna Alward
Gruff rancher Luke Evans's new live–in housekeeper, Emily, may be pretty and admittedly her son, Sam, is quite cute – but a family is not on this bachelor's wish list! Luke plans to spend as much time away from the house. But, slowly charmed by Emily's smile and Sam's infectious giggle, Luke begins to wonder if there might be room on his ranch – and in his heart – for a family after all.
The Man Who Had Everything – Christine Rimmer
There's a reason Grant Clifton's one of the most eligible bachelors in Thunder Canyon. And this mover and shaker's charms aren't lost on Stephanie Julen, the beautiful foreman of Grant's ranch. They've known one another forever, and the tragedy that shattered their lives drew them even closer. But the Canyon's golden boy always thought of shy Steph as a little sister. What will happen when he realises she's all grown up!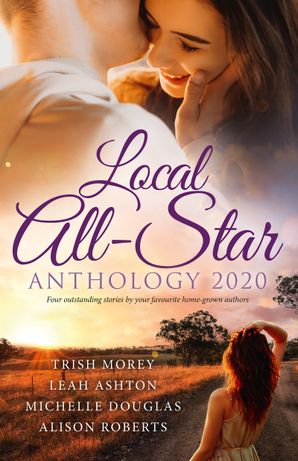 A Price Worth Paying? – Trish Morey
Why, why does her grandfather's dying wish dictate that Simone Hamilton must marry a man she hates? The marriage might unite their warring families, but formidable Spaniard Alesander Esquivel is the last man on earth Simone would want to be in the same room as — let alone share a marital bed!
Alesander's strongest desire used to be gaining the final piece of his business empire — but now it seems there are more pleasurable diversions for the taking. Having a wife could be useful, especially to entertain him during those sultry hot Spanish nights!
Why Resist A Rebel? – Leah Ashton
Ruby Bell has put scandal and relationships behind her to forge a successful career in film. Then the talk of Hollywood himself, actor Devlin Cooper, strolls onto her Outback set — fired from his last two movies, and looking decidedly tempting! The last thing Ruby needs is Dev making outrageous demands and causing her to question her 'no romance at work' rule…
But what's a girl to do when Dev's taking her on a lavish date one moment, then calling 'cut' on their growing closeness the next? What exactly does he want with her — and what's causing the shadows behind those famous blue eyes? Now she's too intrigued to walk away…
A Deal To Mend Their Marriage – Alison Roberts
Antiques dealer Caroline Fielding is married more to her job than she is to dashing Jack Pearce. After five years apart their relationship should be over — only when Jack shows up asking for a divorce, the chemistry is as strong as ever…
Caro tries to ignore her heart and sign the papers that will let go of Jack. But now her professional reputation is on the line and only her private investigator husband can help her! Working together 24/7 may be emotionally heartwrenching, but it could also save her job and their marriage…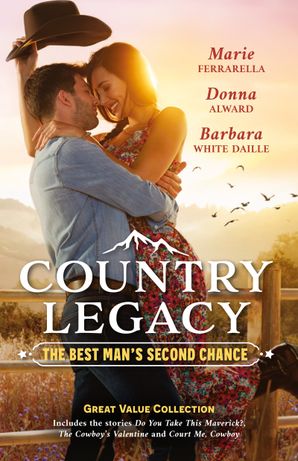 Do You Take This Maverick? – Marie Ferrarella
Claire Strickland and her oh-so-handsome husband Levi Wyatt were known as the perfect couple with the most perfect baby girl. Then came the wedding-to-end-all-weddings. One minute they were together and the next there was a poker game that somehow steered the two young lovebirds way off-course.
In spite of being on the outs both Claire and Levi have taken up domicile at Strickland's Boarding House. He's determined not to give up on her or the family they've started to build together, but will she open up her heart to let him back in? It won't be easy, but with Claire's grandparents squarely in their court they might just make this work!
The Cowboy's Valentine – Donna Alward
Coming home is hard enough without ranch manager Quinn Solomon making Lacey Duggan feel like an unwanted guest. She's only here until she figures out what to do with her one-third ownership of Crooked Valley. But Quinn's adorable daughter is giving Lacey ideas about being part of a family. And though they don't even like each other, Lacey is having other notions about the widowed single dad.
Does Lacey think she can just waltz in and turn Quinn's life upside down…only to leave again? The pretty accountant knows nothing about running a ranch, yet she's making the Montana homestead feel like a home. Quinn isn't looking for love again. Until a woman who's all heart and a determined little girl help one lovestruck cowboy see the light.
Court Me, Cowboy – Barbara White Daille
Gabe Miller's marriage ended so fast it had hardly begun. Which is why he couldn't quite believe his luck — or his 'ex' — when she returned a few months later with the news that legally they were still husband and wife. And that the child she was carrying was his son.
Gabe feared Melissa would bolt again, making a custody battle his only option — unless he could turn back the clock and woo her the way he should have during their whirlwind romance. But even with his boy's future at stake, mending fences with a woman — especially the one he loved — wasn't something the strong, silent type found easy to do…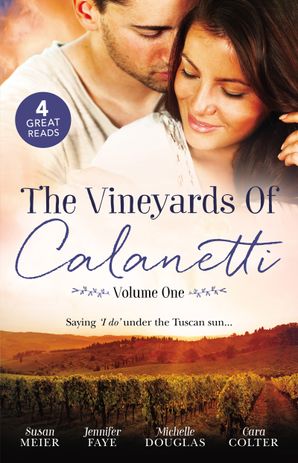 A Bride For The Italian Boss – Susan Meier
Passionate chef Rafe Mancini is renowned for his food – and his temper! No one meets his exacting standards, until stand–in maître d' Daniella Tate breathes new life into his restaurant, and into Rafe. Daniella is only visiting the picturesque Tuscan village of Calanetti, but clutching her ticket home, she must make a decision…return to her old, safe life or stay as Rafe's bride!
Return Of The Italian Tycoon – Jennifer Faye
Tough tycoon Angelo Amatucci must return to the Tuscan village of his childhood. With a lot of work to do, he brings his dedicated assistant Kayla Hill with him. As beautiful Kayla falls for the village's charms, she also discovers a new, very attractive side to Angelo – working with him to secure a wedding contract is blissful torture! Especially as Kayla begins to wonder what it would be like to be Mrs Amatucci!
Reunited By A Baby Secret – Michelle Douglas
After a vacation in paradise, Marianna Amatucci returned to her family vineyard determined to make a fresh start. But her plans changed in an instant when a pregnancy test revealed she'd returned with a souvenir!
When she finds the father, Ryan White, he's nothing like the laidback surfer she met on the beach. In a tailored suit, he oozes masculine authority, and he's staying in the penthouse! What will walking into his high–flying corporate world mean for their baby…?
Soldier, Hero…Husband? – Cara Colter
Former Navy SEAL Connor Benson is in beautiful Tuscany, but he can't forget his time on the frontline. Meeting Isabella Rossi reminds him of everything he once fought for…and everything he can't have.
Isabella understands what it's like to be stuck in the past – since becoming a widow she's been sleepwalking through life. But handsome Connor's delicious kisses are waking her up, and his courage inspires her: she must fight for the love they both deserve!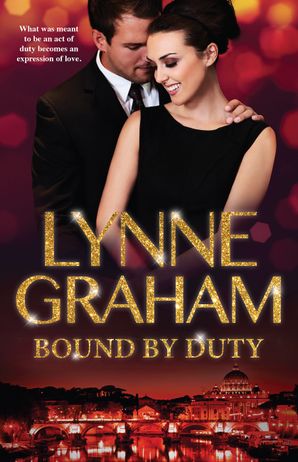 A Deal At The Altar
Having pulled himself up from the streets of Athens, Sergios Demonides thought he had seen it all. Then Beatriz Blake walked into his office and asked him for a marriage of convenience!
Independent, proud and unadorned, Beatriz is a far cry from the usual glamorous women who grace his bed. But Sergios doesn't need another trophy, he needs a mother for his late cousin's children. The overlooked Blake heiress and the ruthless billionaire strike a deal. But she doesn't read the small print – that sees them sharing a bed!
A Vow Of Obligation
On a mission to steal Navarre Cazier's laptop to save a fellow chambermaid's reputation, Tawny Blake is caught red–handed! Blushing brighter than her flame–coloured hair, she's sure she'll be fired. Then Cazier presents her with a shocking proposition…
The infamous billionaire needs to stop the prying media digging into his scandalous past, and Tawny is the perfect diversion. The seduction of society beauties has always come effortlessly to Navarre, yet getting feisty Tawny to wear his ring, even if just in public, could be his greatest challenge yet!
The Dimitrakos Proposition
Sharp–tongued, independent firestorm Tabby Glover will do anything to get Greek billionaire Acheron Dimitrakos to support her adoption claim over his cousin's small child. The last thing she expected was his outrageous marriage proposal.
She has no choice but to say yes, even if the arrogant tycoon can't stop looking down his nose at her for one minute! Tabby can see that there is more to this proposition and this devastatingly handsome man than meets the eye. But as the thin veil between truth and lies is lifted, will this marriage become more than in name only?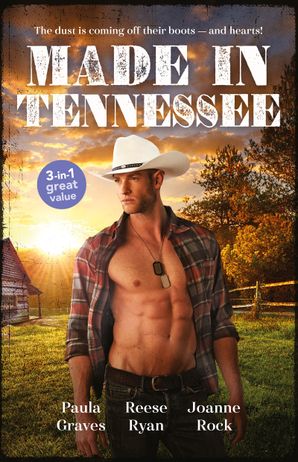 Murder In The Smokies – Paula Graves
When Sutton Calhoun shook the dust of Bitterwood, Tennessee, off his boots, he never thought he'd return. But now he's back to investigate an unsolved murder and has teamed up with police detective Ivy Hawkins – the only part of the Smoky Mountain hamlet worth remembering.
Ivy is a hometown girl and well aware of Sutton's reputation. She can't help but find his smoldering eyes resurrecting long-buried feelings. Plus, as the body count rises, Sutton is the only one who believes her that an eerily methodical serial killer is living among them in the shrouded peaks of Bitterwood. Ivy doesn't know which is worse – the desire she feels for a man who's nothing but trouble…or the danger posed by a killer who has them in his sights?
Savannah's Secrets – Reese Ryan
Savannah Carlisle had the perfect plan. By infiltrating the Abbott family's Tennessee bourbon empire as their events manager, she'd be one step closer to claiming half of the business they stole from her grandfather. Now, she's not so sure. Because sexy Blake Abbott, heir to it all, is simply intoxicating. He's supposed to be the enemy. But after one long, stormy weekend, she's pregnant with his child…
Wishes At First Light – Joanne Rock
Gabriella Chance has devoted her life to helping others overcome traumatic events. Now it's her turn. Gabby's come home to Heartache, Tennessee, to finally face her past. She finds solace in an unlikely ally, her high school crush, Clayton Travers. But while Clay wants to be Gabby's refuge, he's returned to Heartache to face his own demons. With so many painful secrets in their past, can they hope to wish for a happy future…together?
Love eBook deals?
Check out even more eBooks on sale below!