This year's road trip is bigger and better than ever, with the kind of border hopping that feels like a distant memory at the moment. We're stepping it up with more mysteries, more secrets, and more drama. Strap yourselves in and get comfortable because, with more than 150 hours of driving ahead, this trip is about to take up the next four weeks of your life.
We'll be starting our trip up in Far North Queensland exploring one of the seven natural wonders of the world. And how better to experience the Great Barrier Reef than on a boat? We're going to charter a boat with Bethany to Osprey Reef and perhaps help her solve a mystery in the process.
Osprey Reef by Annie Seaton (Coming soon in November!)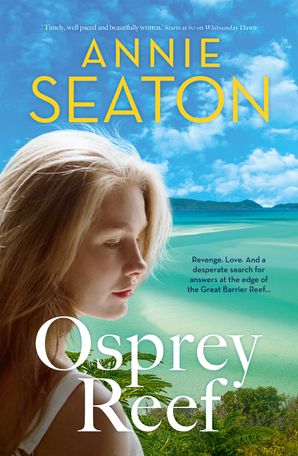 In 2019, winning the tender for a new scientific research program headed out to the farthest edge of the reef is Bethany's last chance to keep her family charter business going. But when rumour and vandalism turn to outright sabotage, things take a drastic turn. Meanwhile in 1934, Stella Booth is escaping her small country town in search of employment and independence on the coast. But fate has other plans …
With that mystery solved, stash your swimmers, jump into the car and get comfortable. We're headed inland, just past Mount Isa to the blink-and-you'll-miss-it fictional town of Blackwater where more than one person is running from their past.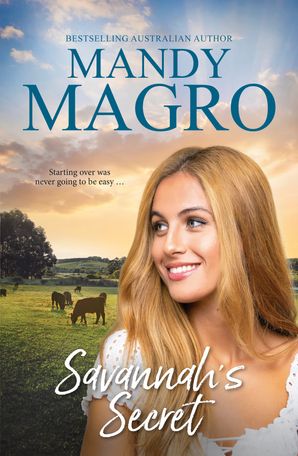 Savannah Garret has a new identity and a new job to protect her from the criminals who will do anything to stop her from testifying against them. But this die-hard city girl is about to get more than she bargained for in a small country town she's now to call home.
Dust off the red dirt, swat away the flies and give one final wave to Ash and Savannah as you jump into your car and drive to fictional Maiden's Landing. West of Brisbane, on the banks of aptly named Redemption Creek, Morgan Cavanaugh is about to discover that his old flame is hiding not one but two secrets.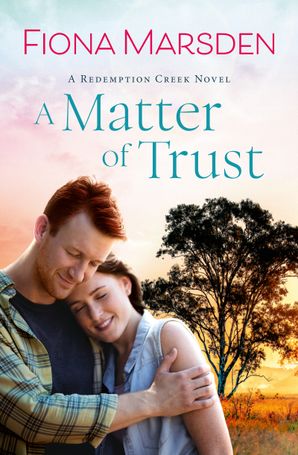 Becca Walters has fought hard to regain respectability in her small town. Until Dr Morgan Cavanaugh walks back into town and wants to know why Becca's eleven-year-old daughter looks exactly like him. Together they have to face the past in order to make a future.
Phew, what a bombshell! We're going to give Becca and Morgan some space to figure everything out, so back in the car we go. Next we are crossing the border into New South Wales and heading down to the fictional town of Horseshoe Hill just outside of Dubbo. Those who joined us last year will want to wave to Jemima and Finn as we head further down the road to Sapphie's slightly neglected farmhouse.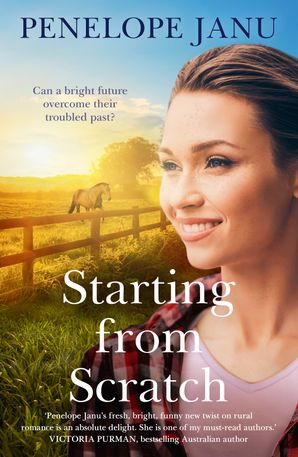 Sapphie gives second chances to everything and everyone. But to Matts Laaksonen? No way. Her childhood best friend hurt her too much. But there's an attraction there she can't ignore. In the flowers she creates from paper and the beauty that grows on the land, Sapphie has found perfect imperfection. Could that be what love is like too?
What is it with sexy Norwegian men and this small country town? Unfortunately, we won't be able to stay to find out because the road is calling us. Enjoy the view as the flat planes of central NSW give way to sloping mountains and a slight chill to the air. Our next stop is the fictional town of Bundilla, where second chances might not just be a thing of dreams.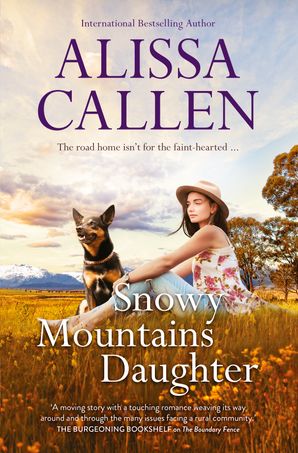 Artist Heath MacBride has returned home to paint a mural on Bundilla's water tower. As soon as it's done he'll be gone, escaping the animosity of his cattleman father again. But between the beautiful flower farmer who'd once been his muse, a free-spirited kelpie who becomes his shadow and a corrosive family secret, his best-laid plans disintegrate.
You'll need to give Bundy one last pat goodbye and then climb back into the car. Don't fret, our next stop isn't far; nestled in the foothills below the Eastern Ridges of the Snowy Mountains is fictional Hanrahan, where we'll have dinner at The Billy Button Café, guaranteed not to disappoint. You might just need to ignore the unmistakeable chemistry between the café owner and the local vet.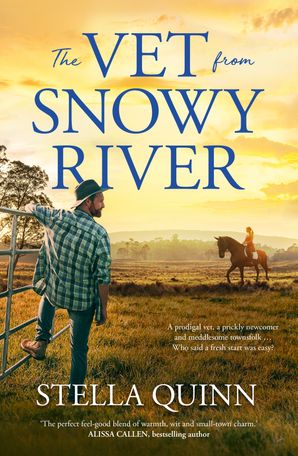 Vera gets more than she bargains for when she runs off to a new life in the country. She has no intention of being sidetracked by the hot vet with a killer smile. After all, she could be in prison by the end of the summer if her court case doesn't go well. But fate has a way of tripping up our best intentions …
No arguments from me if you want to grab a coffee and a slice of Vera's chocolate mocha rum cheesecake to go as we head south into Victoria. We're heading back to the coast, so air out those togs and get ready for some beautiful sunrises in fictional Acacia Haven where a slick city boy is about to come head to head with a free-spirited country girl.
Summer of Serenity by Nicola Marsh (Coming soon in October!)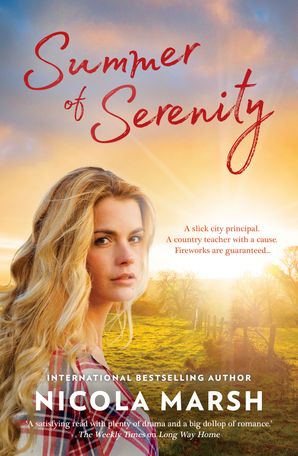 City principal Jay Atherton has been lumped with the inglorious task of assessing Acacia Haven's tiny school. To him, shutting it down is practically a forgone conclusion. Except there's no way local teacher Summer O'Reilly will allow a jumped-up suit – no matter how good-looking – to close the school her precious students need.
Maybe opposites really do attract! Our next leg is a little more complicated: we're off to catch a boat to Tasmania. We'll bring our car with us so we can head straight to the central highlands and fictional Calico Mountain where we'll go on some hikes, learn how to horse ride and try our best not to get murdered.
When girls begin to go missing at a remote cattle station in Tasmania, policewoman Indy is quick to agree to go undercover to investigate Logan Atherton, the owner of Calico Mountain Lodge. But her early encounter with Logan reveals a man full of contradictions. Something isn't adding up …
With the bad guys in custody, we're headed back to the mainland and on to fictional Wongilly, an hour's drive from Bendigo, where Annalisa is doing everything she can to save her family's small business.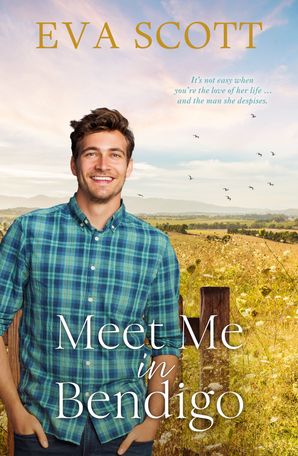 Ed Carpenter is in Wongilly to offer the owner of a small hardware shop a payout to pave the way for his family's next superstore. What he doesn't expect is for the owner to be the woman he's been talking to online. Annalisa is beautiful and passionate, and he's sure she's the one for him. But how can he reveal the truth without losing her?
I'll leave you to decide whether the moral of the story is that online dating is a good idea or not. While you ponder that, we're headed to South Australia and the Adelaide Hills where Lindsay has definitely met Detective Mac in person … even if she wishes she hadn't.
Mark of Guilt by Diane Hester (Out now!)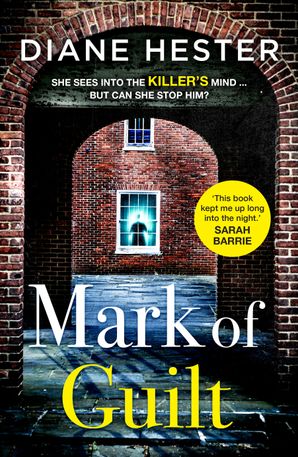 There's a murderer on campus. And Lindsay knows where to find the victims' bodies. But who is going to believe that she had nothing to do with the crimes? Certainly not Detective Garren Macklyn. But as the body count rises, Mac will need to decide if he can trust Lindsay. Her life may just depend on it.
With that crime solved, it's time to pack some extra water, load up on the snacks and pop on a new audiobook because we're about to cross the vast, semi-arid Nullarbor Plain. We'll only be stopping to use the restroom … and maybe to help a desperate woman find her brother.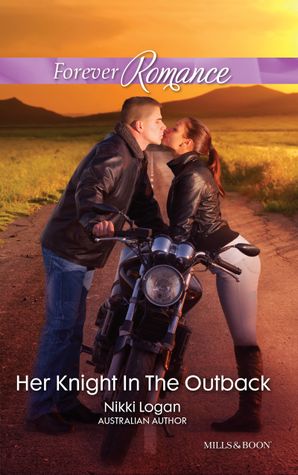 Eve Read doesn't need any distractions from her search for her missing brother. Especially not in the form of mysterious leather-clad biker Marshall Sullivan — no matter how ruggedly handsome he is! Yet sharing her burden with Marshall is a relief and some sparks can't be resisted.
Another mystery solved with barely a detour. Now there's nothing in the way of us reaching our next destination, the fictional coastal town of Bunyip Bay, not too far from Geraldton. After such a long drive it will be a relief to relax over a glass of wine and a plate of good food at the local pub. If we're lucky, we might even see the owner fall in love.
Outback Secrets by Rachael Johns (Coming soon in November!)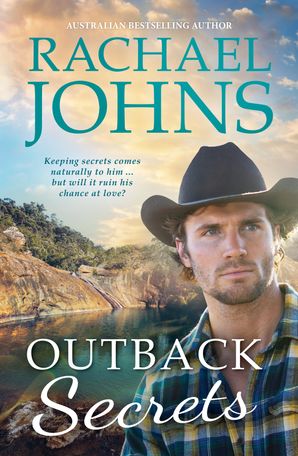 As the owner of the pub, Liam knows the secrets of everyone in Bunyip Bay, but no one knows he's hiding a tragic past. His secrets are safe … until he agrees to play fake boyfriend to agricultural pilot Henrietta Forward, who is back in town and desperately trying to ward of her mother's matchmaking schemes. But what happens when a pretend romance starts to feel like the real thing?
I hope you're feeling refreshed from our time in Bunyip Bay, because our last leg is the longest yet. Don't worry, we can take it slow and stop at any of the beautiful small towns along the way on our 40-hour drive into the Northern Territory. Karratha for a dive, Broome for a helicopter experience, Kununurra to hike the Bungle Bungles (and maybe shop for pink diamonds), a pit stop to explore Katherine Gorge and test out the Katherine Hot Springs before we finally arrive at our final destination: Darwin. It might have been a long drive, but we haven't travelled nearly as far as our next hero and heroine.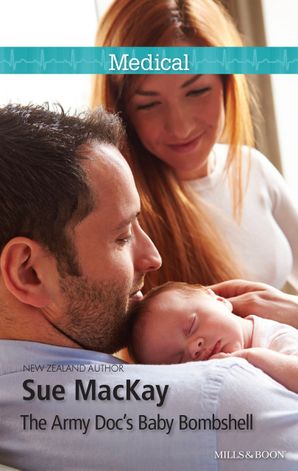 Surviving a bomb blast together led to an explosive night of passion between NZ army docs Cooper and Sophie. But the next day Cooper is shipped out. He's never quite been able to get Sophie out of his mind, so when he sees her again seven months later in Darwin, he's not surprised the attraction is still there. What he is surprised by is the secret she's been keeping.
We'll let you decide if you want to follow Cooper and Sophie to New Zealand to meet darling little Lily, but for now, that's a wrap! If this road trip hasn't yet satisfied your thirst for rural romance, we've got plenty more options for you. Just check out one of these fabulous books below. Who knows what other mysteries you might solve, or what new friends you might meet!
By Johanna Baker