Who doesn't love a road trip? Wide open roads, tiny blink-and-you'll-miss-it towns full of kind people, adventures you never could have planned, and the best this beautiful country has to offer. We are living in the strangest of times where our borders are restricted like never before, so to fulfil all of your road trip cravings, we have created The Great Rural Romance Road Trip of Australia.
From the sparkling coast of Western Australia all the way to the tropics of Far North Queensland, join us as we stop off in an array of beautiful fictional small towns brimming with hope, romance and heart.
We'll be starting our journey in a small ghost town a couple of hours south of Perth, where Tabitha's quiet life running a quaint tea house and bed and breakfast in fictional Rose Hill is about to be upturned by the new teacher in town …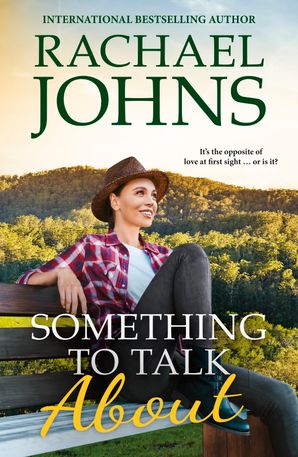 Set in the same small town as Rachael Johns' bestseller Talk of the Town, this is the long-awaited sequel about Lawson's much-loved sister Tabitha.
Despite the loss of her arm, strong-willed farmer Tabitha Cooper-Jones has built a successful business. The last thing she needs is a relationship. Fergus McWilliams isn't looking for love either. When he agrees to coach the local cricket team, suddenly every single woman in town develops an interest in the sport – all except for co-coach Tabitha.
Bidding Tabitha and Fergus farewell, turn up the volume on 'Hotel California' and we'll continue down south to the beautiful Margaret River wine region to meet another teacher in need of assistance.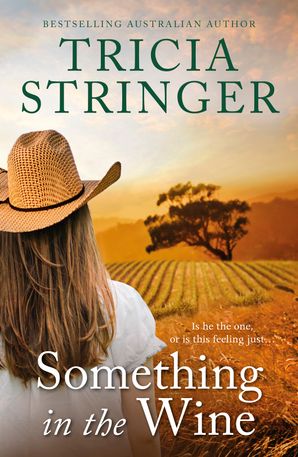 A warm-hearted rural romance set among the scenic vineyards of the Margaret River from a bestselling author. When a reserved high school teacher has her holiday plans upturned by a medical emergency, recovering in a Margaret River vineyard might not be the worst thing in the world. But are her feelings for the clever, passionate wine-maker she's sharing a home with real? Or is it just something in the wine?
Now we've stocked up on award-winning cab savs and chardonnays, we'll head east on the Muir Highway until we come to the bridge into fictional Chalk Hill in the foothills of Mt Barker, where golden boy Brix Honeychurch is finally back in town.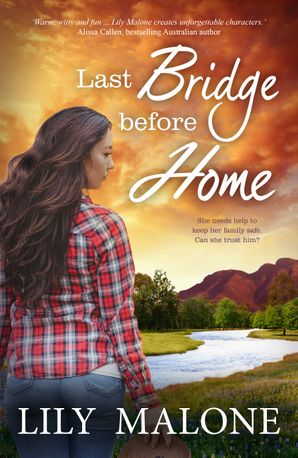 For Jaydah, Chalk Hill has never felt like home. Her home life is dark in ways the close-knit community could never imagine. Even though she loves Brix Honeychurch, it's better if the country town's golden boy stays away from this black sheep. But Brix is a one-woman man, and he's back with eyes only for her … if only she can be brave enough to risk letting him in.
Continuing east across the border, it's time to mix things up and stay at a dairy farm in South Australia, where Paula and Dan are fighting for their marriage … and their home.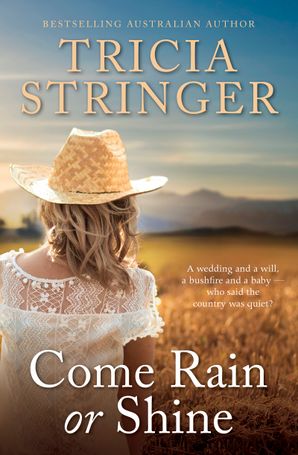 Paula knew when she moved to the country that the life would be tough. Nearly a year into her marriage with farmer Dan, she is proud of her ability to feed shearers, bake a pastie and fix a fence while still running her accountancy business from home. A wedding and a will, a bushfire and a baby: who said the country was quiet?
With a jelly cake for the road, we're on to Victoria, where we will follow the Murray River past Swan Hill until we arrive in fictional Brockenridge … don't be surprised if it reminds you of the small town of Echuca . A warm and winsome rural romance about second chances and belonging from a USA Today bestselling Australian author. The girl who left is back, and the girl who chose to stay is wondering if she made the right decision. And then there are the men who complicate everything. In following their hearts, will these two women lose what they've craved all along? If you love Rachael Johns or Mandy Magro, you will love this book!
From Brockenridge, we're headed through country Victoria to a beautiful town based just east of Bendigo, where a horse stud is the perfect place for a second chance at romance.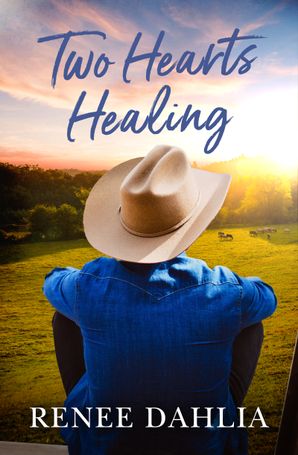 Australian author Renee Dahlia takes us back to Merindah Park for this rural romance about letting go of the past and the healing power of horses. Recovering from a racing accident that nearly killed her, Serena has made a list of all the things she was too afraid to do before. Ride in a hot air balloon, swim with sharks, learn to ride again … and kiss Lee Edwards, her former boss and hot-as-hell neighbour.
I hope you've enjoyed the fresh air of the Victorian countryside, because you're about to enter the big smoke for the first time in days. Once you've made it through Melbourne, continue east out towards Gippsland where you'll stumble across fictional Wattle Valley and two broken people who are about to teach each other to see the beauty in themselves again.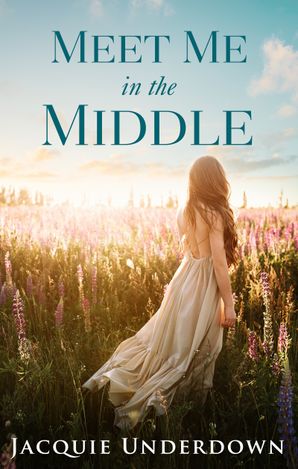 What's not to love about a romance that starts with the heroine walking in on the hero buck naked? Neve's battered heart isn't ready to love again, and Anders is fighting demons of his own. But falling in love is always worth the risk, even if it is with your best friend's sister. Set in the same small town as the much-loved Catch Me a Cowboy, this is a new rural romance about taking big risks for the sake of love.
You might want to stay an extra night in Wattle Valley to read Catch Me a Cowboy, but when you're ready, jump back onto the Princes Highway and enjoy some coastal views as you head up the South Coast, stopping just shy of Nowra to unravel a small-town mystery.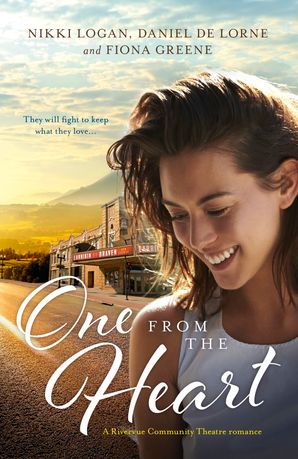 Three stories from three stellar authors about the rural Rivervue Theatre. He's the Banksy of the international theatre scene—daring, anonymous, renowned. So when playwright 'Draven' bequeaths his latest play to the rural Rivervue Theatre, the stage is set for drama. When the play's dark truths come out, the ripples will affect everyone's lives. Can the show still go on?
Also available as three individual ebooks: Tread the Boards, Set the Stage and Take a Bow
Take one last breath of that ocean breeze, because we are headed inland! After stopping for lunch with a stunning view at a winery in Orange, our next stop is fictional Woodlea where beautiful country vet Ella might finally be getting her own happy every after.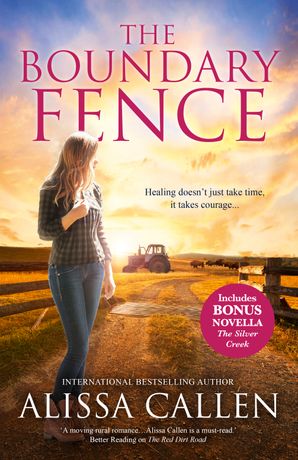 Set in the small town of Woodlea, this is a touch story of love, community and recovering from trauma. The scars country vet Ella Quinlivan hides are not solely on the outside. Men are off limits, especially the one living next door. Saul Armstrong has left a broken marriage behind and started a new life in the Australian bush. Will these neighbours stick to their side of the fence or does the Australian summer have other ideas?
Just a short drive on from Woodlea is another beautifully imagined small town called Horseshoe Hill where the past is about to come crashing into the present.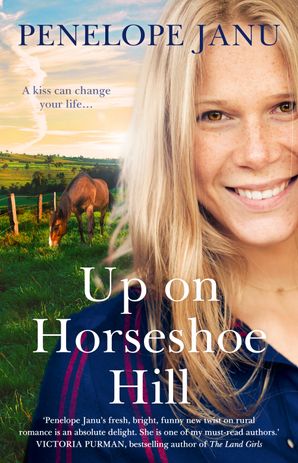 Jemima Kincaid is fiercely independent and will never rely on anyone again. Particularly a man like Finn Blackwood, the infuriatingly attractive geneticist and wild animal vet. As the past begins to cast long shadows, Jemima and Finn discover that a kiss can bring worlds together—or tear them apart. Will they finally face their fears and find love on Horseshoe Hill?
It's a good thing Horseshoe Hill is set only an hour's drive from Dubbo, because you are going to want to stock up on snacks and water before we head off on our next leg: a whopping 13-hour drive through beautiful red dirt country until we reach Longreach where a lonely widower is about to have his life turned upside down by two meddling teenagers. Don't forget: Stop. Revive. Survive.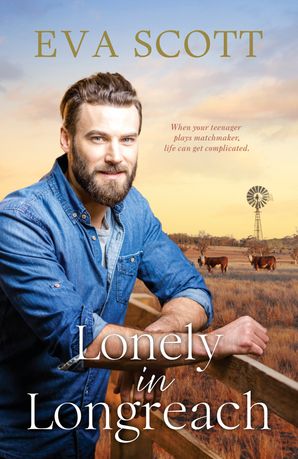 Sleepless in Seattle meets rural Australia in this romantic comedy about a widowed famer and a journalist from the city. In the red heart of Queensland, two teenagers playing matchmaker are about to turn more than one life upside-down.
I hope you had some time to go fishing on the Thomson River or take a ride in a Cobb & Co Stagecoach and are now well rested and ready for another long drive. We're headed north again through the beautiful Queensland outback. Our next stop is the Undara lava tubes on a struggling cattle station where adventure and romance await.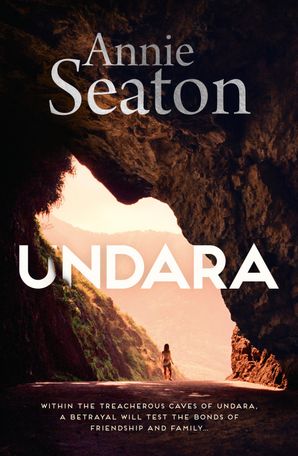 Entomologist Emlyn wants nothing more than to bury herself in her research in the depths of the dramatic Undara lava tubes. Allowing a bunch of city researches trample all over his land is Travis's last chance to save his cattle station. But when things start going wrong for the farm and around the dig site, Emlyn and Travis are at a loss to understand why. Are they cursed with bad luck, or is there a more sinister force at play? A page-turning new eco-adventure within the treacherous caves of Undara, where a betrayal will test the bonds of friendship and family.
We're almost done! We've seen vineyards and farms, romance and drama, small towns and strong communities. Our final stop is a hop, skip and a jump from Travis's place, across to fictional Little Heart, two hours out of Cairns and the perfect place to pick up some prize mangoes or go fruit picking.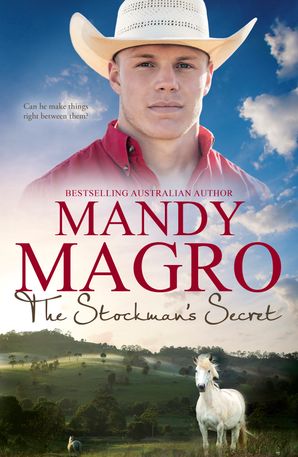 From a much-loved rural romance author comes an inspiring second-chance novel about having the courage to forgive past mistakes, set in the heart of the Australian countryside. Secrets can unite, and they can divide. Will he be able to make things right between them?
And that's a wrap! The road trip of a lifetime. I hope every single one of the stunning small towns we stopped at along the way was brought to life, whether real or not. Now it's time to put your feet up and reminisce about stunning landscapes, beautiful people and the enduring nature of the Australian spirit. And no holiday is complete without the opportunity to review all the places you stayed at along the way. Why not leave a review of your favourite small town and its unforgettable characters while everything is fresh in your memory? If you need me, I'll be dreaming of red dirt, sexy farmers, happy ever afters and my next rural romance.
Love a great Aussie romance? Check out more of our favourites below
Written by Johanna Baker
Featured Image Credit: Shirley Tran