Mills & Boon author Clare Connelly recaps all the thoughts she had while watching Netflix's new show Emily in Paris  
---
I started watching Emily in Paris expecting it to be like a quasi reboot of Younger and it both is and isn't. (Both shows come from Darren Star's post Sex and the City stable.) From the beginning of Younger we're drawn into Liza's entirely relatable predicament – particularly if your age has a 3 or higher as the first digit – as the show tracks the journey of a former New York editor turned full-time stay-at-home-mom who, following her divorce, and after years out of the workforce, has to find a job. She can't get past interviews as her forty-year-old self and so decides to impersonate a hip twenty-something. (Spoiler alert: it works).
The same colourised post-production with catchy pop songs and panoramic city shots give Emily in Paris a familiar, feel-good vibe, but the premise is strikingly different. While Younger takes a light-hearted look at some serious social issues, managing to address sexism and ageism in a bubble-gum sweet production, Emily in Paris doesn't seem to be aiming to tackle any earth-shattering issues whatsoever. Instead, what we're given is a confection of visually stunning and addictive TV.
Emily Cooper, played by Lily Collins, is so effervescent she's almost unlikable to begin with – beautiful, slim, capable of running five miles in forty minutes without breaking a sweat, and she only has to look at Instagram for her follows to grow by the hundreds. She's also the perfect girlfriend – not only can she stride along in three-inch spike heels and perfect A-line miniskirts, she loves the Cubs with a passion and goes to loud pubs with her boyfriend to catch the games. A professional opportunity in Paris arises in the first five minutes of the show and Emily grabs it with both hands – We can make long distance work, I did a spreadsheet! – she tells her boyfriend Doug (they're, like, engaged to be engaged, we later learn).
From the minute we land in Paris, we're bombarded with French hottie after French hottie (ooh, la, la) but Emily's not so easily tempted: she's dedicated to baseball-loving Doug back in Chicago.
"i watched #EmilyInParis for the plot"

The plot: pic.twitter.com/Ijh09wzhxR

— Ljubica Jakovljevic (@ljubicainparis) October 14, 2020
Her workmates are cliquey and mean, oh-so-French in their derision of her bubbly Americanness, but Emily becomes instantly more likable when she not only decodes their unkind nicknames for her but puts her colleagues right back in their place. In defence of her colleagues, Emily arrives in Paris with no French under her couture belt, and the show masterfully uses her lingual limitations to great effect. It helps that everyone in the show speaks beautifully-accented English (I could listen to those soft vowels all day!), and from early on she buddies up to another American in Paris, Mindy Chen (played by Broadway star Ashley Park and a definite highlight of the series). Emily is effortlessly good at her job – the point of the show, from what I can gather, isn't that she has to work hard to achieve professional acclaim. For example, she makes a joke about the French word for 'vagina' on Instagram and is retweeted by the Prime Minister's wife, the signal boost earning her thousands of followers. It's actually quite satisfying to see her achieve as her workmates are spiteful initially and instead of enjoying her failure, we get to see them bristle at her successes.
The fashion is exquisite, the filming beautiful, each scene moreish and almost cruel at the moment, when a trip to Paris feels like an ooh-la-la-long time away from fruition. Until the airlines open up and travel restrictions ease, we're going to have to make do with the fantasy of travel and Emily in Paris is exactly that: a fun, happy fantasy set against a jaw-droppingly beautiful backdrop.
Highs:
The fashion. seriously, this is glamorous, chic and gorgeous, with characters (particularly the title character) donning the kind of clothes I'd spill coffee on in the first thirty seconds of wearing for sure.
The love letter to Paris. This is everything to Paris that SATC was to Manhattan, from sweeping shots of quaint Parisian laneways to food-porn boulangerie, I dare you not to fall in love with the city of love.
Quick Dialogue. Lines hum with an almost Sorkin-ese speed, characters bouncing off one another so you feel fully immersed in their lives without really knowing why.
Lows:
I'm always wary of dynamics that pit women against one another and am hoping at the Sylvie/Emily relationship progresses beyond what we're seeing in the first few episodes.
The vaping and smoking! I know it's France and you can't walk down a street in Paris without eating vape dust but ugh, I hate seeing it rendered on the screen, especially in a show that would have such huge appeal to whatever generation is about a decade younger than millennials – you know, the ones who can fix any problem you have on your iPhone?
After binge watching all of #EmilyInParis in one night… pic.twitter.com/zR9FTJkifm

— Stellar Magazine (@stellarmagazine) October 19, 2020
Emily's bubbliness was super annoying at first (she doesn't have Liza's gritty life disappointment to undergird it) but you get used to it. I was rooting for her by the time she (spoiler alert) ditched the loser boyfriend.
---
Clare Connelly
Clare Connelly was raised in small-town Australia among a family of avid readers. She spent much of her childhood up a tree, Mills & Boon book in hand. Clare is married to her own real-life hero and they live in a bungalow near the sea with their two children. She is frequently found staring into space – a surefire sign she is in the world of her characters. She has a penchant for French food and ice-cold champagne, and Mills & Boon novels continue to be her favourite ever books. Writing for MIlls & Boon is a long-held dream.
Don't miss Clare's latest book…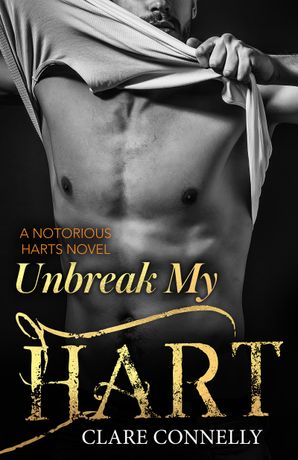 Appear like magic. Get the guy. And disappear by midnight…
Having my wicked way with starkly gorgeous, ever-so-posh Barrett Byron-Moore is easy. It's only after that I learn the truth: he's been sent by the notorious billionaire Harts in search of their half-sister. Me. Now Barrett is confusing all my instincts. And the more time we spend together — touching, tasting, wanting — the deeper I'm sinking. But for this Cinderella, there's no such thing as a happy ending…