With June fast approaching, and a chill in the air winter will soon be upon us (insert Game of Thrones reference here). And with that comes lots of cosy winter evenings, curled up with a mug of hot chocolate (or hot cider tbh), a toasty blanket and a really engrossing stack of books. Romance novels are the perfect winter read; sweet, comforting reads that put a smile on your face (despite the cold weather) and, often, a warm tingle in your stomach…
** Me all winter **
These winter romances- chosen to correspond perfectly with your Zodiac sign – offer the perfect winter escapes. Whether you want heartfelt rural romance, sweeping historical sagas, hilarious meet-cutes, gripping twisty romantic-suspense or a Bachelor-inspired story, there's a book here of every romantic flavour.
So, take a look at the perfect romance novel to suit your Zodiac sign (or maybe one for another sign) and get cosy, winter is coming and you know what that means… more time for reading!
Pisces (Feb 20 – Mar 20)
You are imaginative, sensitive, compassionate, kind, selfless and idealistic. You should read The Cinema at Starlight Creek by Alli Sinclair.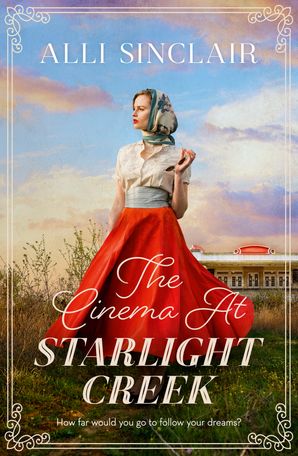 A heart-stirring novel of loss, love and new hope set against the glamorous backdrop of 1950s Hollywood and a small Australian country town.
How far would you go to follow your dream?
Queensland, 1994: When location manager Claire Montgomery arrives in rural Queensland to work on a TV mini-series, she's captivated by the beauty of Starlight Creek and the surrounding sugarcane fields. Working in a male-dominated industry is challenging, but Claire has never let that stop her pursuing her dreams-until now. She must gain permission to film at Australia's most historically significant art deco cinema, located at Starlight Creek. But there is trouble ahead. The community is fractured and the cinema's reclusive owner, Hattie Fitzpatrick, and her enigmatic great nephew, Luke Jackson, stand in her way, putting Claire's career-launching project-and her heart-at risk.
Hollywood, 1950: Lena Lee has struggled to find the break that will catapult her into a star with influence. She longs for roles about strong, independent women but with Hollywood engulfed in politics and a censorship battle, Lena's timing is wrong. Forced to keep her love affair with actor Reeves Garrity a secret, Lena puts her career on the line to fight for equality for women in an industry ruled by men. Her generous and caring nature steers her onto a treacherous path, leaving Lena questioning what she is willing to endure to get what she desires.
Can two women-decades apart-uncover lies and secrets to live the life they've dared to dream?
Release date: 20th May 2019
Taurus (Apr 21 – May 21)
Your are patient, reliable, warmhearted, determined, loving and persistent. You should read Secrets of Silvergum by Mandy Magro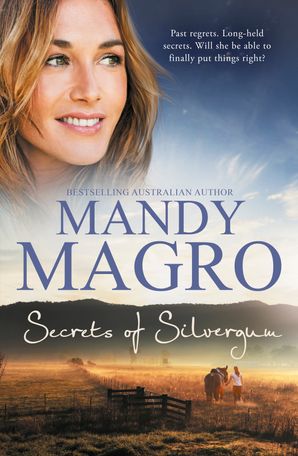 Bestselling Australian author Mandy Magro returns with a compelling rural romance about love and the cost of keeping secrets.
Can dark family secrets ever truly be buried?
When a horrible twist of fate leaves teenage friends Emma Kensington and Zane Wolfe reeling in the wake of a fatal accident, the two are driven apart for decades.
As a professional bull rider in America for the past sixteen years, Zane has stayed a sensible distance from the one woman he's always loved but could never have – Emma, his childhood friend, and his brother's wife. But a phone call revealing his stepfather's sudden death means keeping half a world between them is no longer an option. Returning to Silvergum, how will he keep his long-held feelings under control?
For Emma, the death of her father-in-law, Peter, is shadowed by the secrets he'd been blackmailing her with. She's finally free to tell the truth to the man she's covertly loved from afar all this time. But Peter's hand stretches beyond the grave, and all too soon Emma discovers she's not the only one who has been keeping secrets. And to make peace with her past, she could very likely lose everything she loves most…
Release date: 20th May 2019
Libra (Sept 24 – Oct 23)
You are diplomatic, romantic, charming, flirtatious and sociable. You should read White Sands of Summer by J.H. Fletcher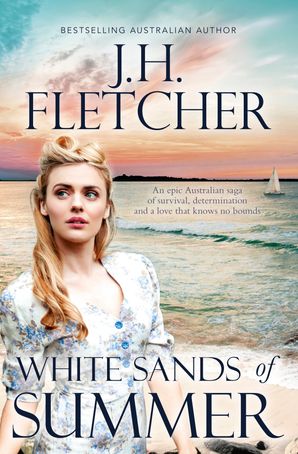 This multi-faceted saga tells the interlinked story of two sisters as they face poverty, loss and betrayal through the changing landscape of Australia in the 40s and 60s.
Will wealth and love be theirs for the taking or will they run like sand through their fingers?
No-one thought barmaid Shannon Harcourt stood a chance with Hal Maitland, heir to the vast Maitland fortune. Yet their unlikely relationship flourishes until, one summer's day on the white sands of Charles Green Island, they realise their true feelings for each other – feelings that must motivate them to survive the coming war.
Forty years on, Shannon, a successful businesswoman and younger sister Jess, an accomplished chef, have left their days of poverty far behind. Shannon now has her sights set on purchasing the island where her young love began.
But when reclusive businessman, Dermot Black, becomes acquainted with Jess and shows interest in Charles Green, Shannon is wary of his motives. What could Black possibly want with the island, and why is he so interested in the Harcourt sisters?
A story of love and competing ambitions, and a reminder to never underestimate the determination of a woman.
Release date: 20th May 2019
Cancer (June 22- July 22)
You are emotional, loving, intuitive, protective and imaginative. You should read Home For June by Juliet Madison.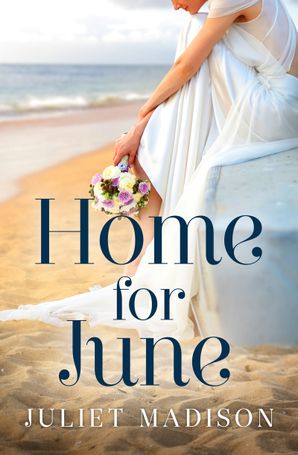 A second chance at love set in the beautiful coastal town of Tarrin's Bay – after twenty years, will two old school friends finally find home?
Practical and hard-working event planner Hannah Delaney has only ever known life on her family's chicken farm in Tarrin's Bay. Needing a fresh start, she has finally made the decision to move to the city. But just when her mind's made up, her past comes back to town – Luca Antonescu, her secret high school crush.
Grieving the loss of his mother, Luca is back in Tarrin's Bay after years away working as a chef. He's finally ready to settle down and open his own restaurant in his parents' honour. When he runs into his old friend, Hannah's event management skills seem like the perfect fit for his restaurant's launch.
But as they work together to set up the new business, secrets are uncovered and long ago feelings resurface. Luca soon realises that he wants more with Hannah. But the woman he wants to share it with has other plans. Will Hannah follow through with her move to the city, or will she realise that everything she's ever wanted is back home in the town of new beginnings?
Release date: 4th June 2019
Aries (Mar 21- Apr 20)
You are adventurous, energetic, enthusiastic, dynamic and quick witted. You should read Climbing Fear by Leisl Leighton.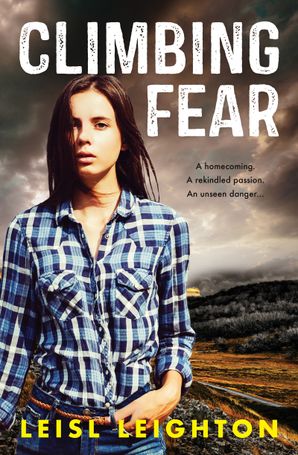 A Coalcliff Stud novel – His beloved home is under threat, and with it the beautiful, haunted woman he's never been able to forget …
X-Treme TV sports star Reid Stratton has everything-until his best friend falls to his death on a climb while shooting their show. In the fierce media fallout, Reid begins to question everything about himself. Crippled by a new fear of climbing, Reid returns to CoalCliff stud, his family's horse farm, to recover.
Single mother Natalia Robinson is determined to start afresh, away from the shadow of her past. A job at CoalCliff Stud where she lived as a child is the perfect opportunity to live the quiet life she always wanted. But she is unprepared to see Reid, and is even more unprepared for the passion that still burns between them.
But after a series of menacing events threaten the new home she is trying to build, Nat realises that Reid is the only person she can rely on to keep her and her daughter safe. Together, Reid and Nat must face the pasts that haunt them if they are to survive the present and forge a future of hope.
Release date: 12th June 2019
Aquarius (Jan 21 – Feb 19)
Your are friendly, humanitarian, honest, loyal and intelligent. You should read The One by Kaneana May.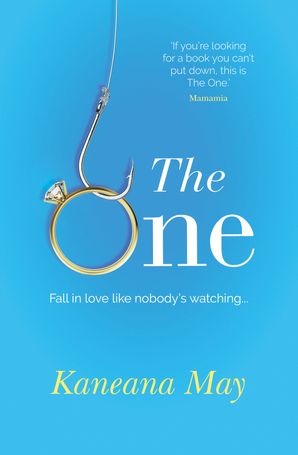 From an Australian TV scriptwriter comes a sparkling debut novel where the quest for love will surprise you.
Fall in love like nobody's watching…
On the wrong side of thirty, Bonnie Yates wants a happily ever after. Problem is, she keeps choosing the wrong guys. When an ex returns to town with a fiancee in tow, history and temptation collide. Unable to shake her inappropriate feelings, Bonnie flees, becoming an unlikely contestant on popular dating show The One. Will she find what she's looking for?
Working behind the scenes, Darcy Reed is a driven young producer dealing with a tyrant of a boss. Despite being surrounded by love at work, her own love-life with long-term boyfriend Drew is floundering. Producing a flawless season is her best chance at a promotion. But with the unrelenting demands of the show, how will she save their relationship while making that shot?
Penelope Baker has relocated to a small seaside town to hide away with her secrets and nurse a broken heart. But with The One beaming across the nation's televisions, she can't seem to quite escape the life she left behind…
Before cameras roll on the final ceremony, all three women will discover just what they're willing to do in pursuit of the one…
Release date: 17th June 2019
Virgo (Aug 22- Sep 23)
You are modest, shy, meticulous, practical and intelligent. You should read The Postmistress by Alison Stuart.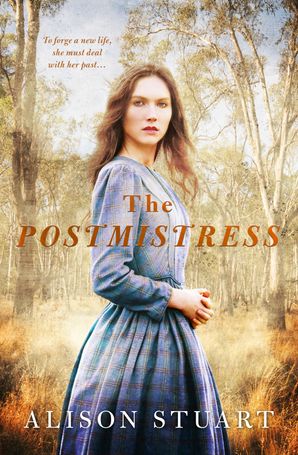 A stunning historical tale of loss, desire and courage that is full of the terror and the beauty of the Australian bush, for readers of The Thorn Birds, The Naturalist's Daughter and The Widow of Ballarat.
To forge a new life she must first deal with her past…
1871. Adelaide Greaves and her young son have found sanctuary in the Australian town of Maiden's Creek, where she works as a postmistress. The rough Victorian goldmining settlement is a hard place for a woman – especially as the other women in town don't know what to make of her – but through force of will and sheer necessity, Adelaide carves out a role.
But her past is coming to find her, and the embittered and scarred Confederate soldier Caleb Hunt, in town in search of gold and not without a dark past of his own, might be the only one who can help. Can Adelaide trust him? Can she trust anyone?
When death and danger threaten – some from her past, some born of the Australian bush – she must swallow her pride and turn to Caleb to join her in the fight, a fight she is determined to win…
'Meticulously researched and brilliantly realised, Alison Stuart's novel of vengeance, love and the power of a determined woman is hugely enjoyable.' Tea Cooper, author of The Woman in the Green Dress
Release date: 17th June 2019
Scorpio (Oct 24 – Nov 22)
You are determined, forceful, emotional, passionate and magnetic. You should read The Unhoneymooners by Christina Lauren.
Olive is always unlucky: in her career, in love, in…well, everything. Her identical twin sister Ami, on the other hand, is probably the luckiest person in the world. Her meet-cute with her fiancé is something out of a romantic comedy (gag) and she's managed to finance her entire wedding by winning a series of Internet contests (double gag). Worst of all, she's forcing Olive to spend the day with her sworn enemy, Ethan, who just happens to be the best man.
Olive braces herself to get through 24 hours of wedding hell before she can return to her comfortable, unlucky life. But when the entire wedding party gets food poisoning from eating bad shellfish, the only people who aren't affected are Olive and Ethan. And now there's an all-expenses-paid honeymoon in Hawaii up for grabs.
Putting their mutual hatred aside for the sake of a free vacation, Olive and Ethan head for paradise, determined to avoid each other at all costs. But when Olive runs into her future boss, the little white lie she tells him is suddenly at risk to become a whole lot bigger. She and Ethan now have to pretend to be loving newlyweds, and her luck seems worse than ever. But the weird thing is that she doesn't mind playing pretend. In fact, she feels kind of… lucky.
Release date: 14th May 2019
Leo (July 23- Aug 21)
You are creative, dynamic, generous, warm-hearted and dramatic. You should read The Right Swipe by Alisha Rai.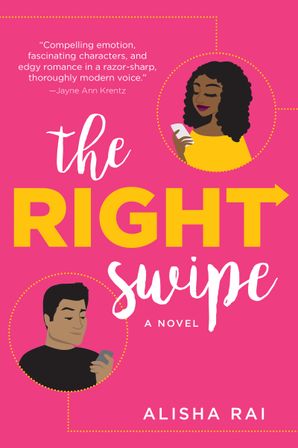 Alisha Rai returns with the first book in her sizzling new Modern Love series, in which two rival dating app creators find themselves at odds in the boardroom but in sync in the bedroom.
Rhiannon Hunter may have revolutionized romance in the digital world, but in real life she only swipes right on her career-and the occasional hookup. The cynical dating app creator controls her love life with a few key rules:
– Nude pics are by invitation only
– If someone stands you up, block them with extreme prejudice
– Protect your heart
Only there aren't any rules to govern her attraction to her newest match, former pro-football player Samson Lima. The sexy and seemingly sweet hunk woos her one magical night… and disappears.
Rhi thought she'd buried her hurt over Samson ghosting her, until he suddenly surfaces months later, still big, still beautiful-and in league with a business rival. He says he won't fumble their second chance, but she's wary. A temporary physical partnership is one thing, but a merger of hearts Surely that's too high a risk…
Release date: 17th June 2019
Sagittarius (Nov 23 – Dec 22)
You are optimistic, good-humoured, honest and intellectual. You should read The Wedding Party by Jasmine Guillory.
The new exhilarating romance from The New York Times bestselling author of The Proposal!
Maddie and Theo have two things in common:
1. Alexa is their best friend
2. They hate each other

After an "oops, we made a mistake" night together, neither one can stop thinking about the other. With Alexa's wedding rapidly approaching, Maddie and Theo both share bridal party responsibilities that require more interaction with each other than they're comfortable with. Underneath the sharp barbs they toss at each other is a simmering attraction that won't fade. It builds until they find themselves sneaking off together to release some tension when Alexa isn't looking, agreeing they would end it once the wedding is over. When it's suddenly pushed up and they only have a few months left of secret rendezvouses, they find themselves regretting that the end is near. Two people this different can't possibly have a connection other than the purely physical, right?
But as with any engagement with a nemesis, there are unspoken rules that must be abided by. First and foremost, don't fall in love.
Release date: 23rd July 2019
Gemini (May 22 – June 21)
You are adaptable, witty, youthful, eloquent and lively. You should read Love at First Like by Hannah Orestein
From the author of Playing with Matches, the rollicking tale of a young jewelry shop owner who accidentally leads her Instagram followers to believe that she's engaged—and then decides to keep up the ruse.
Eliza Roth and her sister Sophie co-own a jewelry shop in Brooklyn. One night, after learning of an ex's engagement, Eliza accidentally posts a photo of herself wearing a diamond ring on that finger to her Instagram account beloved by 100,000 followers. Sales skyrocket, press rolls in, and Eliza learns that her personal life is good for business. So she has a choice: continue the ruse or clear up the misunderstanding. With mounting financial pressure, Eliza sets off to find a fake fiancé.
Fellow entrepreneur Blake seems like the perfect match on paper. And in real life he shows promise, too. He would be perfect, if only Eliza didn't feel also drawn to someone else. But Blake doesn't know Eliza is "engaged"; Sophie asks Eliza for an impossible sum of money; and Eliza's lies start to spiral out of control. She can either stay engaged online or fall in love in real life.
Written with singular charm and style, Love at First Like is for anyone growing up and settling down in the digital age.
Release date: 6th August 2019
Capricorn (Dec 23 – Jan 20)
You are practical, ambitious, disciplined and patient. You should read Undara by Annie Seaton.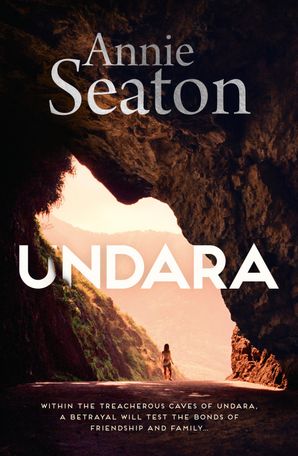 Within the treacherous caves of Undara, a betrayal will test the bonds of friendship and family. A page-turning new eco-adventure for readers who love Di Morrissey.
When entomologist Emlyn Rees arrives at Hidden Valley she wants nothing more than to escape her marriage breakdown by burying herself in the research team's hunt for new species of insects in the depths of the dramatic Undara lava tubes. However, little does she suspect she will be the key to solving a mystery that's more than one hundred years old.
Travis Carlyle is initially resistant to letting some city folks tramp over his cattle station, but soon the researchers' findings and a growing friendship with Emlyn bring opportunities to turn around his struggling farm. With a broken marriage behind him and children to care for, Travis needs to plan for the future and this could be his family's best chance.
But when things start going wrong for the farm and around the dig site, Emlyn and Travis are at a loss to understand why. Are they cursed with bad luck, or is there a more sinister force at play? Are the tall tales of enigmatic stockman Bluey turning true? As the unseen saboteur grows bolder, Emlyn and Travis are caught in a race against time to save the station … and their lives.
Release date: 22nd July 2019
---
Get cosy and get reading everybody!