Already finished binge-watching Netflix's latest blockbuster release, the Regency-set world of Bridgerton?
Already pining for more rakish dukes, lavish balls & seductive romance?
Don't worry Julia Quinn, author of the Bridgerton books, has SO MANY books from the world that you can dive into to while away the hours (months? years?) until we get a second season of the show.
Here's our round-up of the main Bridgerton series (about the eight Bridgerton siblings), the prequels and the sequels: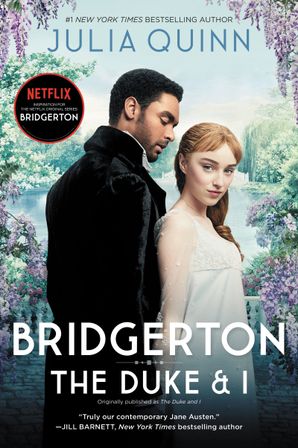 This book was the main inspiration for the first season of Bridgerton
In the ballrooms and drawing rooms of Regency London, rules abound. From their earliest days, children of aristocrats learn how to address an earl and curtsey before a prince—while other dictates of the ton are unspoken yet universally understood. A proper duke should be imperious and aloof. A young, marriageable lady should be amiable…but not too amiable.
Daphne Bridgerton has always failed at the latter. The fourth of eight siblings in her close-knit family, she has formed friendships with the most eligible young men in London. Everyone likes Daphne for her kindness and wit. But no one truly desires her. She is simply too deuced honest for that, too unwilling to play the romantic games that captivate gentlemen.
Amiability is not a characteristic shared by Simon Basset, Duke of Hastings. Recently returned to England from abroad, he intends to shun both marriage and society—just as his callous father shunned Simon throughout his painful childhood. Yet an encounter with his best friend's sister offers another option. If Daphne agrees to a fake courtship, Simon can deter the mamas who parade their daughters before him. Daphne, meanwhile, will see her prospects and her reputation soar.
The plan works like a charm—at first. But amid the glittering, gossipy, cut-throat world of London's elite, there is only one certainty: love ignores every rule…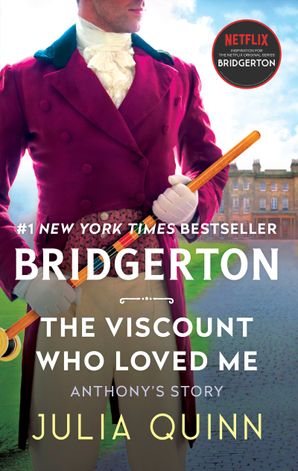 1814 promises to be another eventful season, but not, This Author believes, for Anthony Bridgerton, London's most elusive bachelor, who has shown no indication that he plans to marry. And in all truth, why should he When it comes to playing the consummate rake, nobody does it better… -Lady Whistledown's Society Papers, April 1814
But this time the gossip columnists have it wrong. Anthony Bridgerton hasn't just decided to marry-he's even chosen a wife! The only obstacle is his intended's older sister, Kate Sheffield-the most meddlesome woman ever to grace a London ballroom. The spirited schemer is driving Anthony mad with her determination to stop the betrothal, but when he closes his eyes at night, Kate's the woman haunting his increasingly erotic dreams…
Contrary to popular belief, Kate is quite sure that reformed rakes do not make the best husbands-and Anthony Bridgerton is the most wicked rogue of them all. Kate's determined to protect her sister-but she fears her own heart is vulnerable. And when Anthony's lips touch hers, she's suddenly afraid she might not be able to resist the reprehensible rake herself…
Sophie Beckett never dreamed she'd be able to sneak into Lady Bridgerton's famed masquerade ball—or that "Prince Charming" would be waiting there for her! Though the daughter of an earl, Sophie has been relegated to the role of servant by her disdainful stepmother. But now, spinning in the strong arms of the debonair and devastatingly handsome Benedict Bridgerton, she feels like royalty. Alas, she knows all enchantments must end when the clock strikes midnight.
Who was that extraordinary woman? Ever since that magical night, a radiant vision in silver has blinded Benedict to the attractions of any other—except, perhaps this alluring and oddly familiar beauty dressed in housemaid's garb whom he feels compelled to rescue from a most disagreeable situation. He has sworn to find and wed his mystery miss, but this breathtaking maid makes him weak with wanting her. Yet, if he offers his heart, will Benedict sacrifice his only chance for a fairy tale love?
Everyone knows that Colin Bridgerton is the most charming man in London. Penelope Featherington has secretly adored her best friend's brother for…well, it feels like forever. After half a lifetime of watching Colin Bridgerton from afar, she thinks she knows everything about him, until she stumbles across his deepest secret…and fears she doesn't know him at all.
Colin Bridgerton is tired of being thought nothing but an empty-headed charmer, tired of everyone's preoccupation with the notorious gossip columnist Lady Whistledown, who can't seem to publish an edition without mentioning him in the first paragraph. But when Colin returns to London from a trip abroad he discovers nothing in his life is quite the same – especially Penelope Featherington! The girl haunting his dreams. But when he discovers that Penelope has secrets of her own, this elusive bachelor must decide…is she his biggest threat – or his promise of a happy ending?
Sir Phillip knew from his correspondence with his dead wife's distant cousin that Eloise Bridgerton was a spinster, and so he'd proposed, figuring that she'd be homely and unassuming, and more than a little desperate for an offer of marriage. Except . . . she wasn't. The beautiful woman on his doorstep was anything but quiet, and when she stopped talking long enough to close her mouth, all he wanted to do was kiss her…
Eloise Bridgerton couldn't marry a man she had never met! But then she started thinking… and wondering… and before she knew it, she was in a hired carriage in the middle of the night, on her way to meet the man she hoped might be her perfect match. Except… he wasn't. Her perfect husband wouldn't be so moody and ill-mannered. And he certainly should have mentioned that he had two young – and decidedly unruly – children, as much in need of a mother as Phillip is in need of a wife.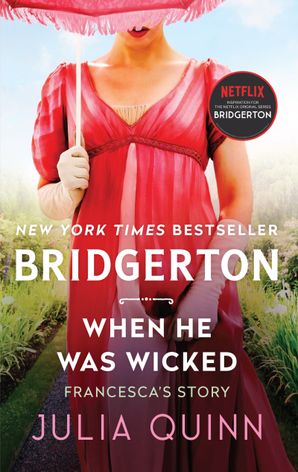 Everything was so much simpler…when he was wicked.
In every life there is a turning point. A moment so tremendous, so sharp and breathtaking, that one knows one's life will never be the same. For Michael Stirling, London's most infamous rake, that moment came the first time he laid eyes on Francesca Bridgerton.
After a lifetime of chasing women, of smiling slyly as they chased him, of allowing himself to be caught but never permitting his heart to become engaged, he took one look at Francesca Bridgerton and fell so fast and hard into love it was a wonder he managed to remain standing. Unfortunately for Michael, however, Francesca's surname was to remain Bridgerton for only a mere thirty-six hours longer—the occasion of their meeting was, lamentably, a supper celebrating her imminent wedding to his cousin.
But that was then . . . Now Michael is the earl and Francesca is free, but still she thinks of him as nothing other than her dear friend and confidant. Michael dares not speak to her of his love . . . until one dangerous night, when she steps innocently into his arms, and passion proves stronger than even the most wicked of secrets . . .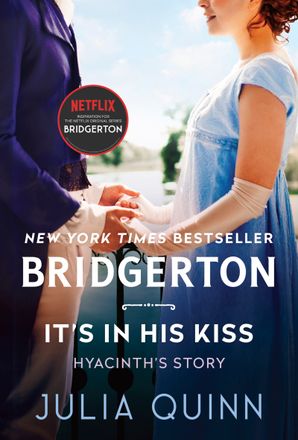 Meet Our Hero . . .
Gareth St. Clair is in a bind. His father, who detests him, is determined to beggar the St. Clair estates and ruin his inheritance. Gareth's sole bequest is an old family diary, which may or may not contain the secrets of his past . . . and the key to his future. The problem is—it's written in Italian, of which Gareth speaks not a word.
Meet Our Heroine . . .
All the ton agreed: there was no one quite like Hyacinth Bridgerton. She's fiendishly smart, devilishly outspoken, and according to Gareth, probably best in small doses. But there's something about her—something charming and vexing—that grabs him and won't quite let go . . .
Meet Poor Mr. Mozart . . .
Or don't. But rest assured, he's spinning in his grave when Gareth and Hyacinth cross paths at the annual—and annually discordant—Smythe-Smith musicale. To Hyacinth, Gareth's every word seems a dare, and she offers to translate his diary, even though her Italian is slightly less than perfect. But as they delve into the mysterious text, they discover that the answers they seek lie not in the diary, but in each other . . . and that there is nothing as simple—or as complicated—as a single, perfect kiss.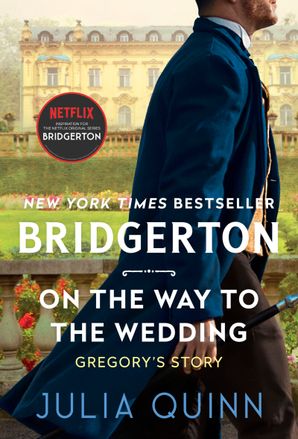 A funny thing happened …
Unlike most men of his acquaintance, Gregory Bridgerton believes in true love. And he is convinced that when he finds the woman of his dreams, he will know in an instant that she is the one. And that is exactly what happened. Except …
She wasn't the one. In fact, the ravishing Miss Hermione Watson is in love with another. But her best friend, the ever-practical Lady Lucinda Abernathy, wants to save Hermione from a disastrous alliance, so she offers to help Gregory win her over. But in the process, Lucy falls in love. With Gregory! Except …
Lucy is engaged. And her uncle is not inclined to let her back out of the betrothal, even once Gregory comes to his senses and realizes that it is Lucy, with her sharp wit and sunny smile, who makes his heart sing. And now, on the way to the wedding, Gregory must risk everything to ensure that when it comes time to kiss the bride, he is the only man standing at the altar …
The prequels…
There were Bridgertons before the eight alphabetically named siblings...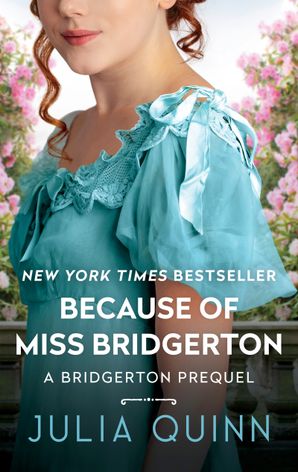 Sometimes you find love in the most unexpected of places…
This is not one of those times.
Everyone expects Billie Bridgerton to marry one of the Rokesby brothers. The two families have been neighbors for centuries, and as a child the tomboyish Billie ran wild with Edward and Andrew. Either one would make a perfect husband… someday.
Sometimes you fall in love with exactly the person you think you should…
Or not.
There is only one Rokesby Billie absolutely cannot tolerate, and that is George. He may be the eldest and heir to the earldom, but he's arrogant, annoying, and she's absolutely certain he detests her. Which is perfectly convenient, as she can't stand the sight of him, either.
But sometimes fate has a wicked sense of humor…
Because when Billie and George are quite literally thrown together, a whole new sort of sparks begins to fly. And when these lifelong adversaries finally kiss, they just might discover that the one person they can't abide is the one person they can't live without…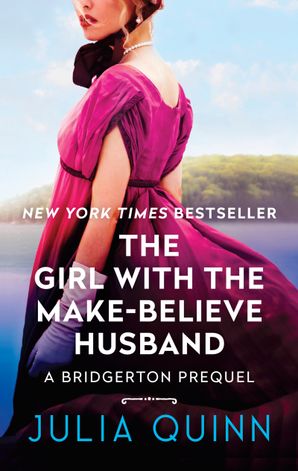 While you were sleeping…
With her brother Thomas injured on the battlefront in the Colonies, orphaned Cecilia Harcourt has two unbearable choices: move in with a maiden aunt or marry a scheming cousin. Instead, she chooses option three and travels across the Atlantic, determined to nurse her brother back to health. But after a week of searching, she finds not her brother but his best friend, the handsome officer Edward Rokesby. He's unconscious and in desperate need of her care, and Cecilia vows that she will save this soldier's life, even if staying by his side means telling one little lie…
I told everyone I was your wife
When Edward comes to, he's more than a little confused. The blow to his head knocked out three months of his memory, but surely he would recall getting married. He knows who Cecilia Harcourt is—even if he does not recall her face—and with everyone calling her his wife, he decides it must be true, even though he'd always assumed he'd marry his neighbor back in England.
If only it were true…
Cecilia risks her entire future by giving herself—completely—to the man she loves. But when the truth comes out, Edward may have a few surprises of his own for the new Mrs. Rokesby.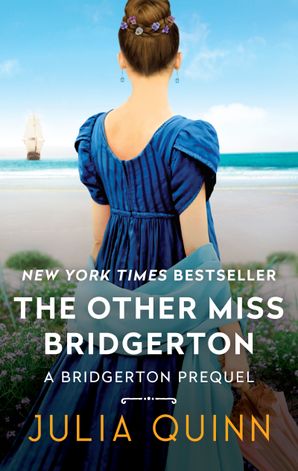 She was in the wrong place…
Fiercely independent and adventurous, Poppy Bridgerton will only wed a suitor whose keen intellect and interests match her own. Sadly, none of the fools from her London season qualify. While visiting a friend on the Dorset coast, Poppy is pleasantly surprised to discover a smugglers' hideaway tucked inside a cave. But her delight turns to dismay when two pirates kidnap her and take her aboard a ship, leaving her bound and gagged on the captain's bed…
He found her at the wrong time…
Known to society as a rascal and reckless privateer, Captain Andrew James Rokesby actually transports essential goods and documents for the British government. Setting sail on a time-sensitive voyage to Portugal, he's stunned to find a woman waiting for him in his cabin. Surely, his imagination is getting the better of him. But no, she is very real—and his duty to the Crown means he's stuck with her.
Can two wrongs make the most perfect right
When Andrew learns that she is a Bridgerton, he knows he will likely have to wed her to avert a scandal—though Poppy has no idea that he is the son of an earl and neighbor to her aristocratic cousins in Kent. On the high seas, their war of words soon gives way to an intoxicating passion. But when Andrew's secret is revealed, will his declaration of love be enough to capture her heart…
She was given two choices…
Georgiana Bridgerton isn't against the idea of marriage. She'd just thought she'd have some say in the matter. But with her reputation hanging by a thread after she's abducted for her dowry, Georgie is given two options: live out her life as a spinster or marry the rogue who has ruined her life.
Enter Option #3
As the fourth son of an earl, Nicholas Rokesby is prepared to chart his own course. He has a life in Edinburgh, where he's close to completing his medical studies, and he has no time—or interest—to find a wife. But when he discovers that Georgie Bridgerton—his literal girl-next-door—is facing ruin, he knows what he must do.
A Marriage of Convenience
It might not have been the most romantic of proposals, but Nicholas never thought she'd say no. Georgie doesn't want to be anyone's sacrifice, and besides, they could never think of each other as anything more than childhood friends… or could they
But as they embark upon their unorthodox courtship they discover a new twist to the age-old rhyme. First comes scandal, then comes marriage. But after that comes love…
If you're obsessed and just want to keep visiting the magical and enchanting world of Bridgerton read: The Smythe-Smith Quartet
Honoria Smythe-Smith is:
A) a really bad violinist
B) still miffed at being nicknamed "Bug" as a child
C) not in love with her older brother's best friend
D) all of the above
Marcus Holroyd is:
A) the Earl of Chatteris
B) regrettably prone to sprained ankles
C) not in love with his best friend's younger sister
D) all of the above
Together they:
A) eat quite a bit of chocolate cake
B) survive a deadly fever and the world's worst musical performance
C) fall quite desperately in love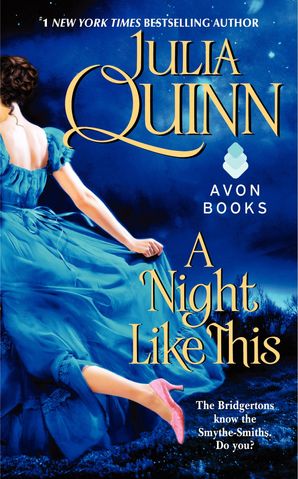 Anne Wynter might not be who she says she is…
But she's managing quite well as a governess to three highborn young ladies. Her job can be a challenge—in a single week she finds herself hiding in a closet full of tubas, playing an evil queen in a play that might be a tragedy (or might be a comedy—no one is sure), and tending to the wounds of the oh-so-dashing Earl of Winstead. After years of dodging unwanted advances, he's the first man who has truly tempted her, and it's getting harder and harder to remind herself that a governess has no business flirting with a nobleman.
Daniel Smythe-Smith Might be in mortal danger…
But that's not going to stop the young earl from falling in love. And when he spies a mysterious woman at his family's annual musicale, he vows to pursue her, even if that means spending his days with a ten-year-old who thinks she's a unicorn. But Daniel has an enemy, one who has vowed to see him dead. And when Anne is thrown into peril, he will stop at nothing to ensure their happy ending…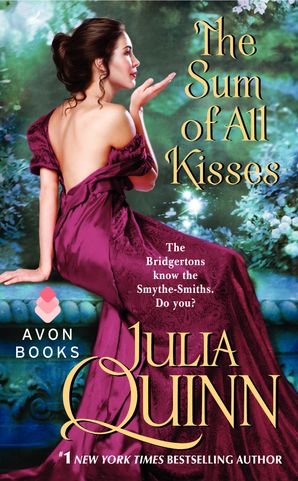 He thinks she's an annoying know-it-all…
Hugh Prentice has never had patience for dramatic females, and if Lady Sarah Pleinsworth has ever been acquainted with the words shy or retiring, she's long since tossed them out the window. Besides, a reckless duel has left this brilliant mathematician with a ruined leg, and now he could never court a woman like Sarah, much less dream of marrying her.
She thinks he's just plain mad…
Sarah has never forgiven Hugh for the duel he fought that nearly destroyed her family. But even if she could find a way to forgive him, it wouldn't matter. She doesn't care that his leg is less than perfect, it's his personality she can't abide. But forced to spend a week in close company they discover that first impressions are not always reliable. And when one kiss leads to two, three, and four, the mathematician may lose count, and the lady may, for the first time, find herself speechless …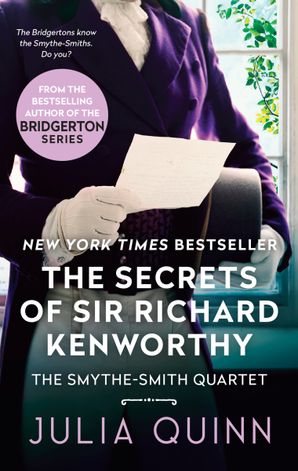 Sir Richard Kenworthy has less than a month to find a bride. He knows he can't be too picky, but when he sees Iris Smythe-Smith hiding behind her cello at her family's infamous musicale, he thinks he might have struck gold. She's the type of girl you don't notice until the second—or third—look, but there's something about her, something simmering under the surface, and he knows she's the one.
Iris Smythe–Smith is used to being underestimated. With her pale hair and quiet, sly wit she tends to blend into the background, and she likes it that way. So when Richard Kenworthy demands an introduction, she is suspicious. He flirts, he charms, he gives every impression of a man falling in love, but she can't quite believe it's all true. When his proposal of marriage turns into a compromising position that forces the issue, she can't help thinking that he's hiding something . . . even as her heart tells her to say yes.
Still looking for a book to read? Check out some of our other favourite historical fiction books!