Originally published on 20.12.2019 at millsandboon.co.uk 
---
Virgin River is here! Most of us by now have settled down with our popcorn and Netflix to see what Danielle Steele – Queen of romantic fiction — said had 'endearing characters and captivating plots'. The will they, won't they? of Mel and Jack, the question of what happened to Mark, Preacher's past… Really what's not to love!
But long before Mel and Jack landed on our screens, Robyn Carr had already immortalised them in the Virgin River series of books, published by Mills & Boon. The entire series has sold over 13 million copies worldwide and Virgin River itself made it into Harper Collins top 200 most influential books. A New York Times bestselling author Robyn Carr's story of love and hope in a small Californian town has made the characters household names. Jack Sheridan, the owner of the only bar & grill in town; Mel Monroe, the new nurse midwife from the city; Doc Mullins, the old town doctor; Ricky Sudder, Jack's sixteen year old protégé; Preacher, Jack's cook and partner…all have captivated readers for years.
Believe us… once you settle into Virgin River, you won't want to leave!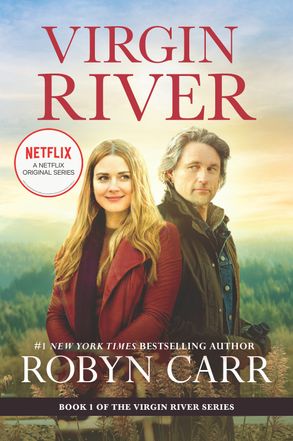 Sometimes all you need is a fresh start
Wanted: Midwife/nurse practitioner in Virgin River, population six hundred. Make a difference against a backdrop of towering California redwoods and crystal clear rivers. Rent-free cabin included.
When the recently widowed Melinda Monroe sees this ad, she quickly decides that the remote mountain town of Virgin River might be the perfect place to escape her heartache, and to reenergize the nursing career she loves. But her high hopes are dashed within an hour of arriving-the cabin is a dump, the roads are treacherous and the local doctor wants nothing to do with her. Realizing she's made a huge mistake, Mel decides to leave town the following morning.
But a tiny baby abandoned on a front porch changes her plans…and former marine Jack Sheridan cements them into place.
Check out the rest of the Virgin River series!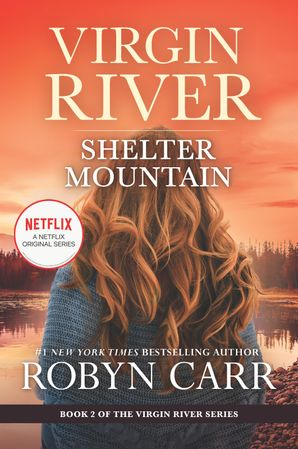 For the second time in a year, a woman arrives in the small town of Virgin River trying to escape her past.
John "Preacher" Middleton is about to close the bar when a young woman and her three-year-old son come in out of the wet October night. A marine who has seen his share of pain, Preacher knows a crisis when he sees one – the woman is covered in bruises. He wants to protect them, and to punish whoever did this, but he knows immediately that this is more than just instinct. Paige Lassiter has stirred up emotions in this gentle giant of a man – emotions that he has never allowed himself to feel.
Then Paige's ex-husband turns up in Virgin River. And if there's one thing the marines' motto of Semper Fi – always faithful – has taught Preacher, it's that some things are worth fighting for.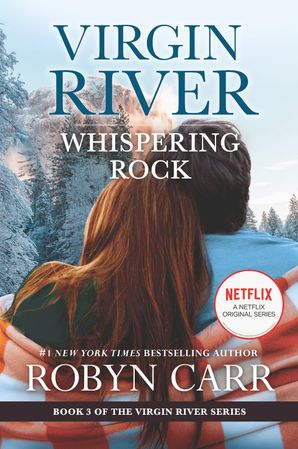 A decorated U.S. Marine reservist, and former LAPD officer Mike Valenzuela has found hope and healing in Virgin River. He agrees to become the town's first cop, knowing it's time he settled down. Twice divorced, he longs for the kind of contentment his marine buddies have found –– a woman who can tie up his heart forever
He finds that woman in Brie Sheridan, a Sacramento prosecutor for whom Virgin River became a safe haven after an attempt on her life. Though tough and courageous, she has fears she just can't escape –– but now she has someone who will show her just what it means to trust again.
Mike will do anything to help Brie free herself from painful memories. Passionate, strong and gentle, he vows to give back to her what she's so selflessly given him –– her heart, and with it, a new beginning.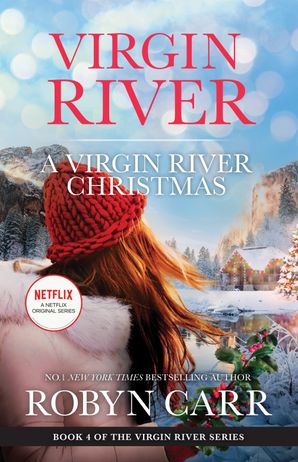 Last Christmas Marcie Sullivan said a final goodbye to her husband, Bobby. This Christmas she's come to Virgin River to find the man who saved his life and gave her three more years to love him. 
Fellow marine Ian Buchanan dragged Bobby's shattered body onto a medical transport in Fallujah four years ago, then disappeared as soon as their unit arrived stateside. Since then, Marcie's letters to Ian have gone unanswered.
Marcie tracks Ian to the tiny mountain town of Virgin River and finds a man as wounded emotionally as Bobby was physically. But she is not easily scared off. As Marcie pushes her way into his rugged and reclusive life, she discovers a sweet but damaged soul beneath a rough exterior.
Ian doesn't know what to make of the determined young widow who forces him to look into the painful past and, what's worse, the uncertain future. But it is, after all, a season of miracles and maybe, just maybe, it's time to banish the ghosts and open his hear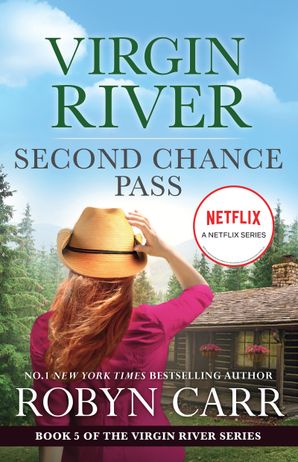 The community of Virgin River saw Vanessa Rutledge through her darkest days–now she's looking to a bright future.
In the space of a few months Vanessa buried her husband, Matt, and gave birth to their son–breaking her heart while filling it with a whole new kind of love. But the one man she longs to share this love with now acts as if she doesn't exist.
Paul Haggerty lives by the marine motto: Semper Fi. Ever faithful to his best friend, he's done right by Matt's widow as best he can…considering he's been secretly in love with her for years. Now, just as he's about to make his move, another woman has staked her claim on him–a claim that will be tough to escape.
With courage, humility and not a little meddling from the good folks of Virgin River, Vanni and Paul might just get a second chance to have the love they both desire and deserve.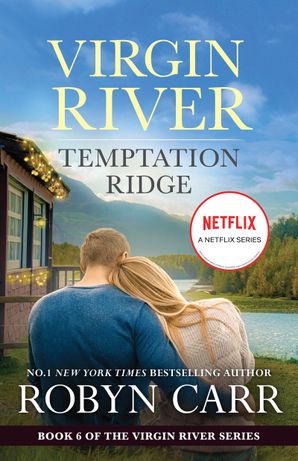 Shelby McIntyre has big plans–plans that include finding Mr. Right. Her dream man will have a clean–shaven jaw, creases in his pants and hopefully an advanced degree. What she gets is rugged Luke Riordan.
At twenty–five, after five years as her mother's caregiver, it's time for Shelby  to experience freedom and adventure. Time for travel, college, and romance. But when she visits Virgin River, she runs into Luke Riordan, decidedly not whom she has in mind.
A handsome Blackhawk pilot, Luke exited the army after twenty years, four wars and having been shot out of the sky three times. At thirty–eight he's tough and jaded. His major was in one–night stands, with a minor in commitment avoidance.
Technically, these two are all wrong for one another. But sometimes what you want and what you need are two different things…two very good things.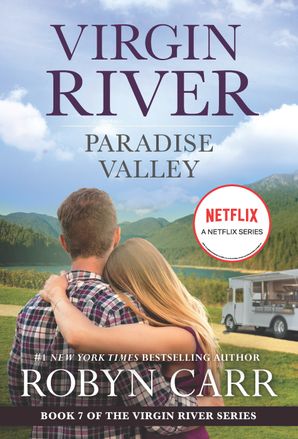 Marine corporal Rick Sudder is home early from Iraq his tour ended abruptly on the battlefield. The carefree boy is gone, replaced by a man who believes his future is as bleak as his mirror image. But can the passion and commitment of a young woman who has never given up on him mend his broken body and shattered heart?
As the people of Virgin River rally around Rick, another recent arrival tests the tightly knit mountain town's famous welcoming spirit. Dan Brady has a questionable past, and he's looking for a place to start over. He'd like it to be Virgin River if he can find a way in. But he never expects to find it in the arms of a woman who was as much an outcast as himself.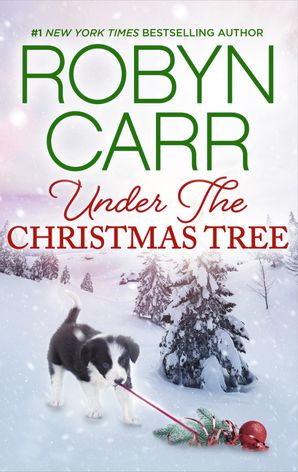 With snow falling over the redwood forests, secluded Virgin River is the ideal place to spend the holidays. Each year, the close–knit community gathers in the town square to decorate and light a massive tree. Carols are sung, hot chocolate is shared–and this time a surprise is left under the Christmas tree!
When the folks of the town discover a box of adorable puppies abandoned under the tree, they call on local vet Nathaniel Jensen for help. The puppies are the talk of Virgin River, but it's Nate's budding romance with Annie McCarty that really has tongues–and tails–wagging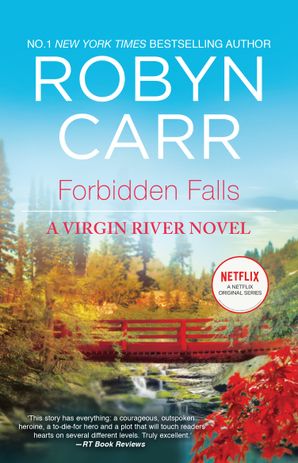 Virgin River is abuzz with the news that a stranger bought the town's abandoned church on eBay. The buyer, a young widowed reverend, is a little like the building itself: in need of some loving care.
Noah Kincaid arrives ready to roll up his sleeves and revitalize his new purchase, but he's going to need some help. An ad in the local paper brings an improbable candidate his way.
is not a phrase that springs to mind when Noah meets brassy, beautiful Alicia Baldwin. With her colourful clothes and even more colourful past, Alicia needs a respectable job so she can regain custody of her children. Noah can't help but admire her spunk and determination, and she may just be the breath of fresh air he needs.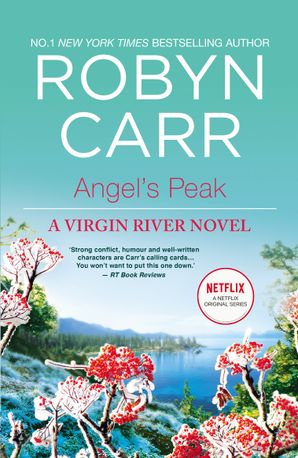 Four years ago, Air Force sweethearts Franci Duncan and Sean Riordan reached an impasse. She wanted marriage and a family. He didn't. But a chance meeting proves that the bitter breakup hasn't cooled their sizzling chemistry.
Sean has settled down in spite of himself–he's not the cocky young fighter pilot he was when Franci left, and he wants them to try again. After all, they have a history…but that's not all they share.
Franci's secret reason for walking away when Sean refused to commit is now three and a half: a redheaded cherub named Rosie who shares her daddy's emerald–green eyes. Sean is stunned–and furious with Franci for the deception.
News travels fast in Virgin River, and soon the whole town is taking sides. Rebuilding their trust could take a small miracle–and the kind of love that can move mountains.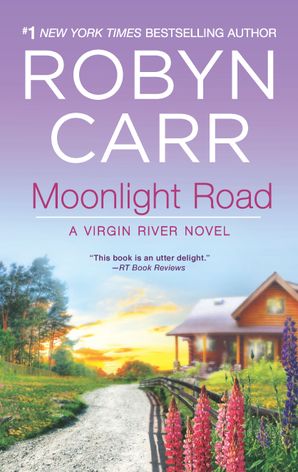 With her beloved younger siblings settled and happy, Erin Foley has empty nest syndrome. At age thirty–five.
So she's hitting the pause button on her life and holing up in a secluded (but totally upgraded–she's not into roughing it) cabin near Virgin River. Erin is planning on getting to know herself…not the shaggy–haired mountain man she meets.
In fact, beneath his faded fatigues and bushy beard, Aiden Riordan is a doctor, recharging for a summer after leaving the navy. He's intrigued by the pretty, slightly snooty refugee from the rat race–her meditating and journaling are definitely keeping him at arm's length. He'd love to get closer…if his scruffy exterior and crazy ex–wife don't hold him back.
But maybe it's something in the water–unlikely romances seem to take root in Virgin River…helped along by some well–intentioned meddling, of course.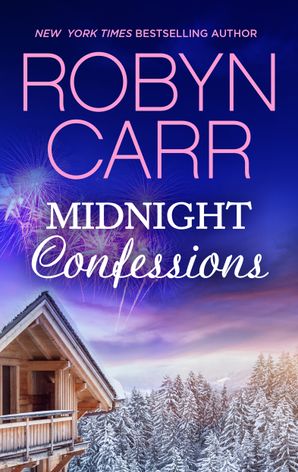 In Virgin River, holiday kisses don't end with Christmas–there's still the inaugural New Year's Eve party at Jack's Bar to attend. Locals and newcomers alike find themselves eager for that special countdown…and that midnight kiss.
Drew Foley and Sunny Archer are each visiting Virgin River for the holidays. Sunny was dumped at the altar the previous New Year's Eve and is in no mood to celebrate. But her uncle and his fiancée drag her to Jack's Bar. Drew, getting over his own heartbreak, sees Sunny across the crowded room and he's instantly smitten.
As the townspeople gather, two lonely revelers decide the best balm for their broken hearts might just be each other.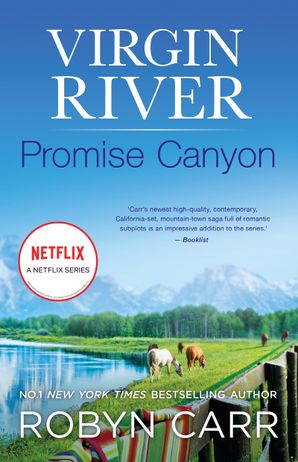 After years spent on ranches around Los Angeles, Clay Tahoma is delighted to be Virgin River's new veterinary assistant. The secluded community's wild beauty tugs at his Navajo roots, and he's been welcomed with open arms by everyone in town – everyone except Lilly Yazhi.
Lilly has encountered her share of strong, silent, traditional men within her own aboriginal community, and she's not interested in coming back for more. In her eyes, Clay's earthy, sexy appeal is just an act used to charm wealthy women like his ex-wife. Lilly can't deny his gift for gentling horses, but she's not about to let him control her. There's just one small problem – she can't control her attraction to Clay.
But in Virgin River, faith in new beginnings and the power of love has doors opening everywhere….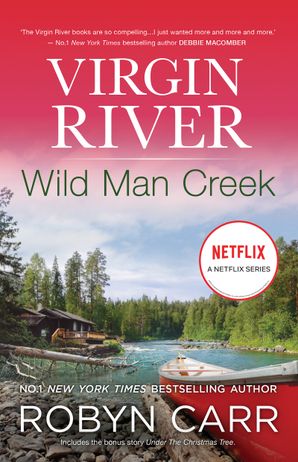 Colin Riordan came to Virgin River to recuperate from a horrific helicopter crash, the scars of which he bears inside and out. His family is wonderfully supportive, but it's his art that truly soothes his troubled soul.
Stung personally and professionally by an ill-advised affair, PR guru Jillian Matlock has rented an old Victorian with a promising garden in Virgin River. She's looking forward to cultivating something other than a corporate brand.
Both are looking to simplify, not complicate, their lives, but when Jillian finds Colin at his easel in her yard, there's an instant connection. And in Virgin River, sometimes love is the simplest choice of all…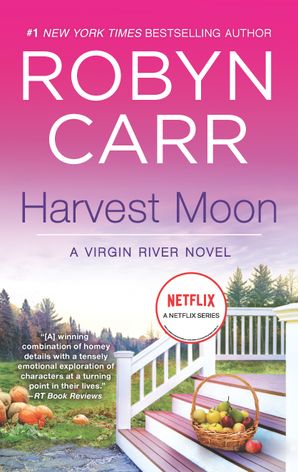 Rising sous–chef Kelly Matlock's sudden collapse at work is a wake–up call. Disillusioned and burned out, she's retreated to her sister Jillian's house in Virgin River to rest and re–evaluate.
Puttering in Jill's garden and cooking with her heirloom vegetables is wonderful, but Virgin River is a far cry from San Francisco. Kelly's starting to feel a little too unmotivated until she meets Lief Holbrook. The handsome widower looks more like a lumberjack than a sophisticated screenwriter a combination Kelly finds irresistible. But less appealing is Lief's rebellious stepdaughter, Courtney. She's the reason they moved from L.A., but Courtney's finding plenty of trouble even in Virgin River.
Kelly's never fallen for a guy with such serious baggage, but some things are worth it.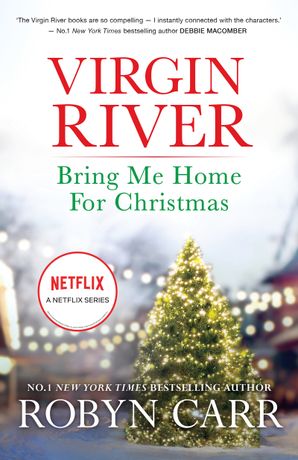 This year, Becca Timm knows the number one item on her Christmas wish list getting over Denny Cutler. Three years ago, Denny broke her heart before heading off to war. It's time she got over her silly high–school relationship and moved on.
So she takes matters into her own hands and heads up to Virgin River, the rugged little mountain town that Denny calls home, as an uninvited guest on her brother's men–only hunting weekend. But when an accident turns her impromptu visit into an extended stay, Becca finds herself stranded in Virgin River. With Denny. In very close quarters.
As the power of Christmas envelops the little town, Becca discovers that the boy she once loved has become a strong and confident man. And the most delicious Christmas present she can imagine.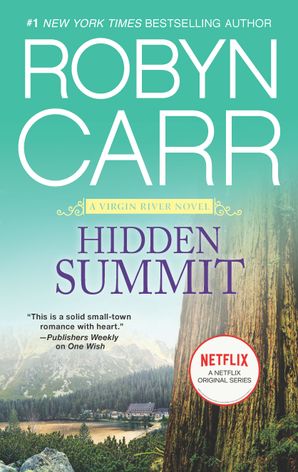 When Connor Danson unwittingly witnesses a violent crime, he is forced to leave Sacremento and keep a low profile until the trial is over. He arrives in the tiny mountain town of Virgin River with a chip on his shoulder and an ache in his heart.
Leslie Petruso didn't want to leave her hometown either. But she couldn't stand another minute of listening to her ex–husband tell everyone that his new wife and impending fatherhood are the best things that ever happened to him. Virgin River may not be home, but it's a place where she can be anonymous.
Neither Connor nor Leslie are remotely interested in starting a relationship…until they meet one another. Even they can't deny they have a lot in common – broken hearts notwithstanding. And in Virgin River, no one can stay hidden away from life and love for very long…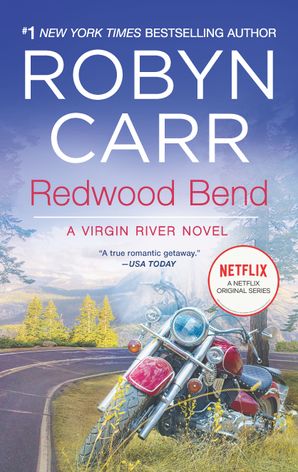 Former actor Dylan Childress left the L.A. scene behind years ago for a quiet life running an aviation company in Montana. But with business slowing down, Dylan is starting to wonder whether he should take one of the offers Hollywood keeps sending his way. He figures a motorcycle trip to Virgin River with his buddies might help him decide what path to take. But his own troubles are left at the side of the road when he spots a woman stranded on the way into town.
Katie Malone and her twin boys' trip to Virgin River is stopped short by a tire as flat as her failed romance. To make matters worse, it's raining, the boys are hungry and Katie is having trouble putting on the spare. So when some bikers pull up beside them, offering to help, all Katie feels is relief. Then she sees sexy, leather-clad Dylan Childress, and in one brief moment the world turns on its axis.
Katie's a sensible single mother and Dylan's a die-hard commitment-phobe. Neither one is looking for long-term romance. But sometimes it takes only a moment to know you've found something that could change your life forever.
Former marine Tom Cavanaugh has come home to Virgin River, ready to take over his family's apple orchard and settle down. He knows just what the perfect woman will be like: sweet, decent, maybe a little naive. The marrying kind.
Nothing like Nora Crane. So why can't he keep his eyes off the striking single mother?
Nora may not have finished college, but she graduated with honours from the school of hard knocks. She's been through tough times and she'll do whatever it takes to support her family, including helping with harvest time at the Cavanaughs' orchard. She's always kept a single–minded focus on staying afloat; but suddenly her thoughts keep drifting back to rugged, opinionated Tom Cavanaugh.
Both Nora and Tom have their own ideas of what family means. But they're about to prove each other completely wrong.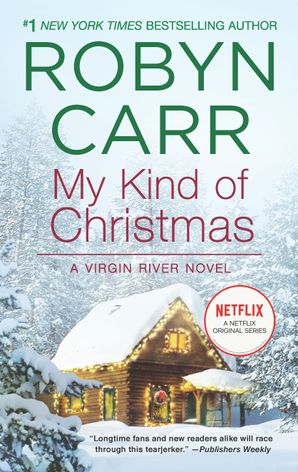 The Riordan brothers may have a reputation for being rough–and–tumble, but Patrick has always been the gentle, sweet–natured one. These days, his easygoing manner is being tested by his high–octane career as a navy pilot. But for the Riordan brothers, when the going gets tough…the tough find the love of a good woman.
Except the woman who has caught Patrick's attention is Jack Sheridan's very attractive niece.
Angie LeCroix comes to Virgin River to spend Christmas relaxing, away from her well–intentioned but hovering mother. Yet instead of freedom, she gets Jack Sheridan. If her uncle had his way, she'd never go out again. And certainly not with rugged, handsome Patrick Riordan. But Angie has her own idea of the kind of Christmas she wants–and the kind of man!
Patrick and Angie thought they wanted to be left alone this Christmas–until they meet each other. Then they want to be left alone together. But the Sheridan and Riordan families have different plans for Patrick and Angie–and for Christmas, Virgin River–style!
** Me, looking at ALL the Virgin River books I can read **
---