The Bachelor has only just come back on our screens and already we are LOVING it!! The first episode alone brought us new heights of drama, tears and hilarity. To celebrate we're counting down our top 10 moments from Episode 1 of the Bachelor 2018……
10. Osher!
Osh is back! We all LOVE Osher, and so did all the ladies……
9. The Quotes
The Honey Badger is famous (or infamous) for his idiosyncratic turn of phrase…and he really brought it to the fore in this episode. From describing the Bachelor mansion as "crackin"  and the women as "goodsorts", every time Nick opened his mouth we knew we were in for a banger. Can't decide if my favourite quote was "When I get nervous you gotta get the chassis moving", "busier than a one-armed bricklayer in Baghdad" or the ICONIC….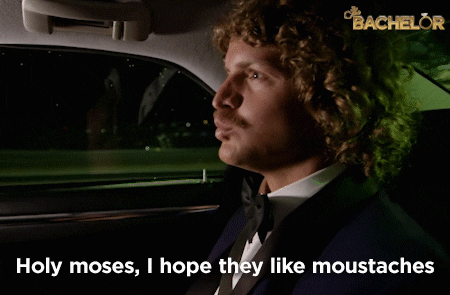 8. The Pool Jump
Most iconic, or most awkward moment? Kayla was feeling a little ignored by the Bach and decided to make a splash, literally! (You see what I did there). Unfortunately for her the Bachie didn't notice her antics…at all. She tried to pass the incident off with a giggle…but seeing her sad backstroke alone in the pool we all felt thoroughly embarrassed on her behalf.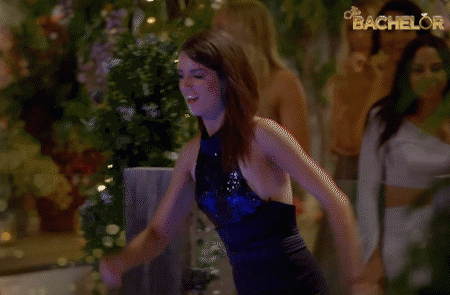 7. The Sexy Russian
Dasha, the gorgeous contestant from Russia, made a definite impression with her sultry entrance (accompanied by some very sexy music), and her gymnastics with the Bachelor! Nick was very impressed, and we weren't sure if we were watching the Bachelor or reading a Mills & Boon Dare for a moment…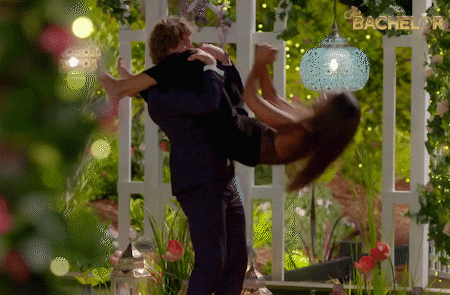 6. Vanessa Sunshine
"I'm Vanessa Sunshine"
Perhaps the most repeated phrase from this episode of the Bachelor, introducing us quickly to our first potential villain for the series. Vanessa Sunshine. She earned Australia's ire when she insulted the Honey Badger's iconic mo, and although she ultimately got a rose, I'm not sure how long she'll last. NO ONE insults the mo!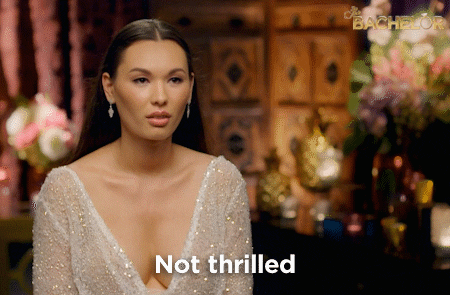 7. Kat and Steph
It wouldn't be a first night, without a whole lot of DRAMA, this year in the forms of Kat and Steph. To break it down quickly: Kat's ex is possibly-maybe-Insta official with Steph….. we think? Anyway there girls are definitely going to have some fireworks later on. We watch with bated breath…
4. Brooke + Nick
In a surprisingly sweet turn, Bachie Nick and contestant Brooke started what might be the most adorable romance we've seen in Bachelor history. Brooke entered, balls in hand, hoping desperately that the Bachelor would like sports as much as her. Her fears allayed, and after a round of rugby she left Nick proclaiming happily to the camera "I'm just happy he's in to sports", blissfully unaware that the man she had just me is an international sportsman. But their romance didn't end there, with Nick seeking Brooke out to give the coveted Bachelor Mansion key, and the first rose. We anticipate big romance from these two!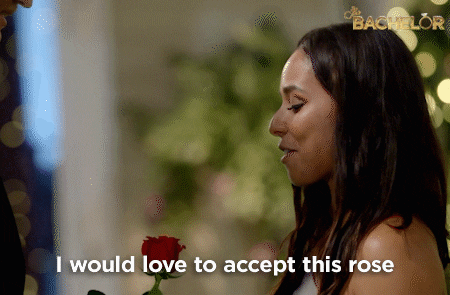 3. Alisha LIVING for the Drama
Contestant Alisha may have said she was there for a chance at love, but she was really there for the DRAMA. We get it Alisha. We're there for the drama too!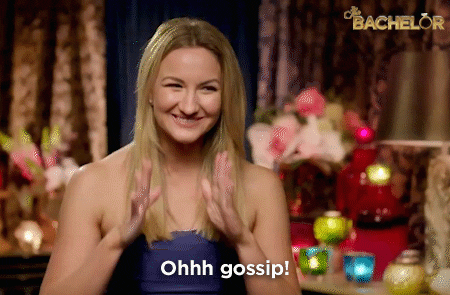 2. Cassie
Poor Cassie experienced one of the most mortifying moments of the episode when she stepped out of the limo to find that the Bachelor…was a guy she had already dated! Well, she's not confirming nor is she denying they dated. They definitely have a complicated history! Her night got worse though, as the Bachelor talked to every other girl…but her #awkward. We're not sure yet if we love or hate Cassie, but she'll definitely make for an interesting addition to the series.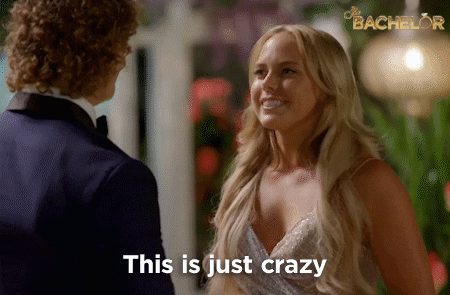 1….The Honey Badger!!
"I'm the flamin bachelor"
Our new bachelor entered with a bang, his iconic and idiosyncratic syntax leaving us laughing and falling a little bit in love with him at every sentence (although it helps that he is such a hunk)! Ever the bashful bloke Nick's incredulity at being chosen to be the Bachie also endeared us to him, as did his iconic mo and curly 'do. Australia is truly going to fall for the Honey Badger!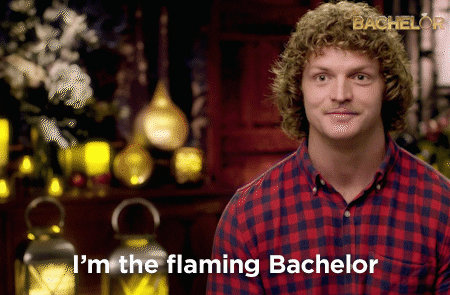 Do you agree with our list? Tell us below in the comments.