We may be heading into the Australian summer season, but author Alissa Callen's latest novella The Silver Creek takes place in a frosty Australian country landscape.
---
In The Silver Creek, frost might blanket the hills and the pale sun might set in the late afternoon but winter brings its own special beauty and a unique to-do list.
8. Go truffle hunting for black diamonds beneath the bare branches of mature oak trees
7. Thaw out by the flames of a fire pit or bonfire and toast the obligatory marshmallow
6. Use the long and low-key evenings to learn a new skill like knitting
5. Indulge in winter food goodness from hot chocolate to mulled wine
4. Chase the white stuff
3. Make the most of anything-goes footwear from socks and thongs to uggies
2. Make yourself a cuppa and lose yourself in the pages of a book
1.Cosy up with those that bring you joy
---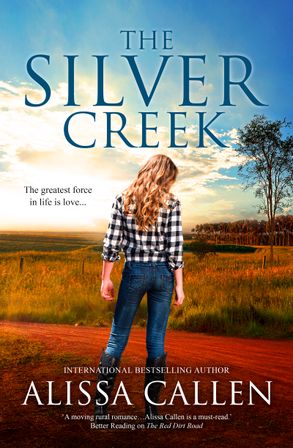 The greatest force in life is love… A standalone romantic novella from bestselling Australian author Alissa Callen.
Country girl Bethany Galloway has a single prerequisite when choosing a man. He must be someone her mother, Edna, small town Woodlea's notorious matchmaker, disapproves of. Mac Barton ticks such a box.
Farmer Mac Barton has always known intriguing and beautiful Bethany has been off limits. Their families have been long locked in a feud over a cattle trophy. Then at the first of the autumn bonfires he breaks with family loyalty. A conversation with Bethany leads to the start of something more.
For Bethany, what she feels for Mac is real. Mac too has no doubts that Bethany is who he's been searching for. But when Edna, and Mac's father, unexpectedly approve of the clandestine relationship, trouble hits with the force of a winter storm.
Can a woman desperate to be her own person, and a man who refuses to be manipulated, find their way back to each other?