If you're a fan of Virgin River, then you'll already be in countdown mode — just as we are at Romance.com.au headquarters — for the fourth season, premiering on Netflix on July 20th. We can't wait to return to the much-loved town with its majestic landscape, not to mention the much-loved characters — yes, I'm looking at you, Mel and Jack — who have planted themselves firmly into our hearts.
But before that starts, and because there are twenty-one books thus far in this fan-favourite series, we thought we'd highlight the few that feature the characters brought to life on our screens and reveal some of the differences between the books and the TV show. Warning spoilers ahead!
Mel and Jack
Book one of Virgin River introduces us to Mel and Jack, and we're immediately immersed in the drama that befalls our number-one couple. Unlike the show, we discover that Mel has not lost a baby, and her husband Mark was killed in a convenience store robbery! The latter is still significant and haunts Mel as is to be expected. Thankfully, Jack is there to help her out.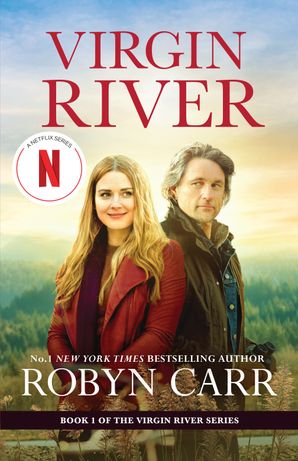 Wanted: Midwife/nurse practitioner in Virgin River, population six hundred. Make a difference against a backdrop of towering California redwoods and crystal-clear rivers. Rent-free cabin included.
When the recently widowed Melinda Monroe sees this ad, she quickly decides that the remote mountain town of Virgin River might be the perfect place to escape her heartache, and to reenergise the nursing career she loves. But her high hopes are dashed within an hour of arriving — the cabin is a dump; the roads are treacherous, and the local doctor wants nothing to do with her. Realising she's made a huge mistake; Mel decides to leave town the following morning.
But a tiny baby abandoned on a front porch changes her plans…and former marine Jack Sheridan cements them into place.
Find the book here
Preacher and Paige
So, the writers of the show combined the storylines of books one and two to make up the first season of the show. We meet Preacher in book one, but his starring role comes in book two, Shelter Mountain, which is when Paige is also introduced, along with the turmoil of her previous life. Preacher is sweet and gentle, and I'm totally in love, wishing I was Paige, if only to throw myself at this big hunk of man and yell, "Protect me, baby!"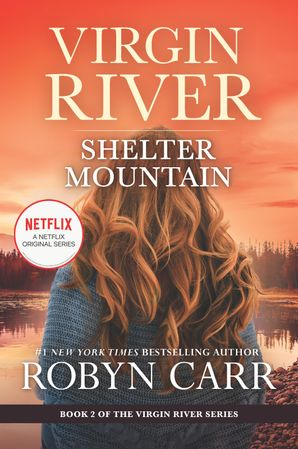 For the second time in a year, a woman arrives in the small town of Virgin River trying to escape her past.
John "Preacher" Middleton is about to close the bar when a young woman and her three-year-old son come in out of the wet October night. A marine who has seen his share of pain, Preacher knows a crisis when he sees one — the woman is covered in bruises. He wants to protect them, and to punish whoever did this, but he knows immediately that this is more than just instinct. Paige Lassiter has stirred up emotions in this gentle giant of a man — emotions that he has never allowed himself to feel.
Then Paige's ex-husband turns up in Virgin River. And if there's one thing the marines' motto of Semper Fi — always faithful — has taught Preacher, it's that some things are worth fighting for.
Find the book here
Brie and Mike
Okay, this is a biggie for me. Because I adore Brady from the show and love seeing him and Brie together. Knowing in book three, Whispering Rock, that it's all about Brie and Mike, well yikes! But I must give credit where it's due, and that Mike and Brie's relationship is both touching and sweet.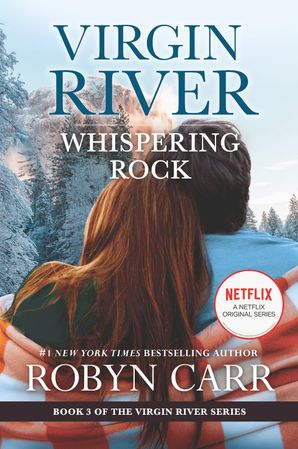 A decorated U.S. Marine reservist, and former LAPD officer Mike Valenzuela has found hope and healing in Virgin River. He agrees to become the town's first cop, knowing it's time he settled down. Twice divorced, he longs for the kind of contentment his marine buddies have found — a woman who can tie up his heart forever
He finds that woman in Brie Sheridan, a Sacramento prosecutor for whom Virgin River became a safe haven after an attempt on her life. Though tough and courageous, she has fears she just can't escape — but now she has someone who will show her just what it means to trust again.
Mike will do anything to help Brie free herself from painful memories. Passionate, strong, and gentle, he vows to give back to her what she's so selflessly given him — her heart, and with it, a new beginning.
Find the book here
Brady, Ricky and Liz
All three characters are given their storylines in book seven, Paradise Valley, though it's Ricky and Lizzie's romance that holds rein throughout the book. On our screens, these two lovebirds are so cute, but they've grown-up considerably and their romance is steamy to say the least!
We also have Brady's story interwoven here and I'm thrilled that this former bad boy does meet his match finally, although sigh it's not with me.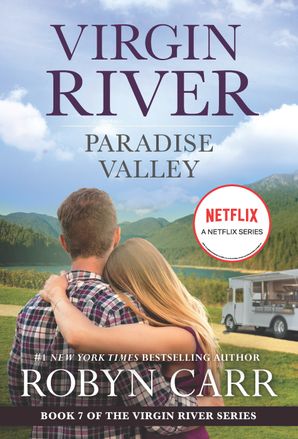 A moving story about survival, forgiveness – and the power of love to heal a wounded spirit.
Marine corporal Rick Sudder is home early from Iraq — his tour ended abruptly on the battlefield. The carefree boy is gone, replaced by a man who believes his future is as bleak as his mirror image. But can the passion and commitment of a young woman who has never given up on him mend his broken body and shattered heart?

As the people of Virgin River rally around Rick, another recent arrival tests the tightly knit mountain town's famous welcoming spirit. Dan Brady has a questionable past, and he's looking for a place to start over. He'd like it to be Virgin River…if he can find a way in. But he never expects to find it in the arms of a woman who was as much an outcast as himself.

For a favourite son returned from war and an outsider looking for a home, Virgin River offers them a chance to make peace with the men they once were…and to find the dreams they thought they'd lost.
Find the book here
Lilly
This is probably the biggest difference between the books and the show for the simple fact that Lily is very much alive in book thirteen, Promise Canyon. I cried buckets of tears in the show at her demise and was surprised by the plot hole thus created because surely her cancer should have been discovered when she was pregnant?! Thankfully, there are no such plot holes in the book and Lilly gets the happily-ever-after she truly deserves!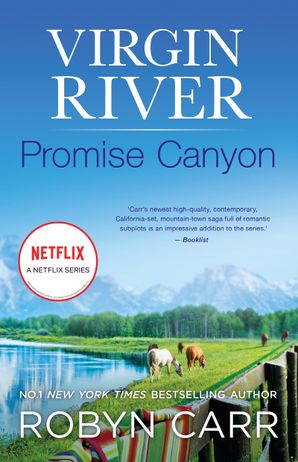 After years spent on ranches around Los Angeles, Clay Tahoma is delighted to be Virgin River's new veterinary assistant. The secluded community's wild beauty tugs at his Navajo roots, and he's been welcomed with open arms by everyone in town — everyone except Lilly Yazhi.
Lilly has encountered her share of strong, silent, traditional men within her own aboriginal community, and she's not interested in coming back for more. In her eyes, Clay's earthy, sexy appeal is just an act used to charm wealthy women like his ex-wife. Lilly can't deny his gift for gentling horses, but she's not about to let him control her. There's just one small problem — she can't control her attraction to Clay.
But in Virgin River, faith in new beginnings and the power of love has doors opening everywhere….
Find the book here
Want to read the rest of the books in this fabulous series? Then check them out below!
Written by Jo-Ann Milne
Featured image credit: Netflix