An Aussie Christmas is an epic affair. Scorching summer days, Christmas t-shirts and thongs instead of jumpers. BBQ and seafood instead of roast dinners. Ice-cream and pavolva rather than pudding. Spending Christmas day by the pool or sheltering inside. Always an iconic celebration.
However, it can be fun to celebrate a more classic Christmas fare during the (more seasonally appropriate) month of July!
Who says Christmas can't come twice this year?
Here are our top tips for celebrating Christmas in July!
1 Wear An Ugly Christmas Jumper
One of the things I find more disappointing about a hot Aussie Christmas is that I can't wear my Christmas jumper! There's nothing more cosy than chucking on a truly heinous festive knit, some chunky socks, and dancing around the house!
Find some great Christmas knits here
2. Make Some Homemade Mulled Wine
Mulled wine is literally my favourite Winter drink! It's so cozy and warming on a cold Winter's evening, plus it makes the house smell amazing!
I recommend Jaime Oliver's recipe here. It's totally delicious.
Not an alcohol drinker? Try this non-alcoholic version!
3. Have A Christmas Movie Marathon
Although we get a plethora of new Christmas content on Netflix every year, did you know you can watch the movies all-year round?! They're so easy and comforting, plus watching them when it's actually chilly outside is so satisfying.
5. Bake Christmas Cookies
Whether it's gingerbread, shortbread, sugar cookies, pfeffernuesse or ginger snap, Christmas is THE time for cookies! Pop on a Christmas jumper, set your Spotify to 'Christmas Pop' and have a wonderful baking afternoon.
Find 30 Christmas cookie recipes here
6. Read Some Christmas Romance!
Once you've made your mulled wine and cookies, popped on your Christmas jumper and played some Christmas movies there's nothing more delightful than an evening spent with your feet up reading some Christmas-set romance!
Here are a few of our picks;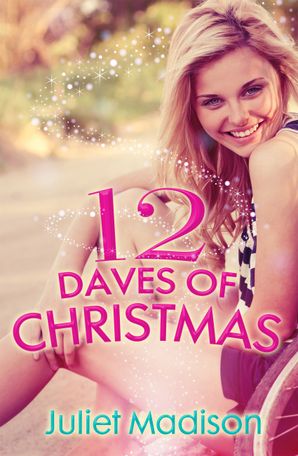 A beautiful, uplifting holiday story from bestselling author Juliet Madison about a lonely writer, her grandmother's ghost, a road trip, and twelve different Daves.
Abby Solomon may write happy–ever–afters for a living, but doesn't believe she'll have her own. But then a surprise visit from her grandmother's ghost sets her off on a journey she'll never forget.
Grandma Charlotte wants to find her first love, Dave, who she mistakenly thought had died in World War II. A quick trawl through the Yellow Pages yields a list of twelve possibilities, and Abby and Charlotte set off on a Christmas road trip – twelve Daves over twelve days along the sun–drenched east coast of Australia.
With just over a week to make the meeting happen, Abby has to meet a dozen Daves – some sweet, some quirky, some downright dangerous – while trying to honour her book deadline and enduring the awkward challenges of having a ghost as a travelling companion.
But when she comes across a young doctor who looks like the hero in one of her novels, Abby has the chance to discover that true love transcends time and space, and that happy endings aren't only to be found between the pages of a book.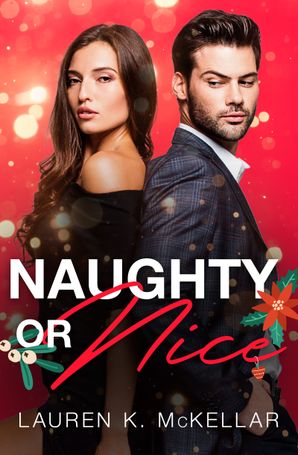 One promotion, two dedicated employees, one very inconvenient attraction…
Claire Roberts wants one thing this Christmas: to land the big promotion at work and finally shake free of the office gossip that haunts her. What she doesn't need is more competition, especially from a man who is nothing but trouble.
Hamish Christianson's Christmas wish is to get that same promotion so he can support those he loves. What he doesn't need is for his 'nice guy' personality to get in the way, or even worse, to fall for his biggest rival.
With everything on the line, will Hamish and Claire discover what it truly means to win? Or will their naughty games ruin everything?
A delightful holiday novella from our favourite Australian storyteller Lauren K McKellar.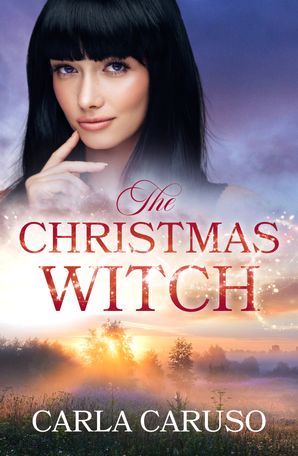 Misfiring spells. A gorgeous new boss. Looks like this Christmas will be magic…
The festive season isn't Mina Rosso's favourite time of year. It reminds her that as a descendant of La Befana – Italy's Christmas witch – she's cursed to forever be unlucky in love… Her plan this Christmastime is to lie low, keeping her secret identity under wraps as usual, and do what comes naturally: spread goodwill.
Unfortunately, the arrival of her boss's son, Jadon Eder, puts a spanner in the works. Fresh from working in Milan, Jadon's full of big-city arrogance and plans to overhaul the antique shop Mina loves. Pity he's also sinfully attractive. Despite her best intentions – and even though he's human, a no-no in the witchy world – Mina finds herself falling for him.
Then she finds out some bad news. Some of the spells she's sold online have backfired … horribly. While she's critical of the dark witches in her neighbourhood, is she really the good witch she thinks she is?
A fresh, funny story of love and the chaos and joy Christmas can bring from the ever-popular Carla Caruso.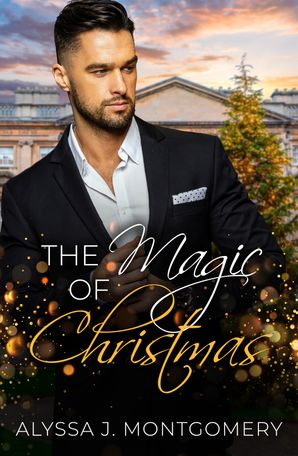 Christmas meets billionaire romance with a touch of suspense, from USA Today bestselling author Alyssa J. Montgomery.
'This year, you'll have to help create your own Christmas magic.'
Billionaire Jack Mancini has pulled himself up out of the worst circumstances to become a self-made CEO. The one thing Jack can't face is Christmas. Carols, Christmas trees and cheer only remind him of his dark past. But when he's asked to stay in London for Christmas by the only person who understands his pain, Jack's fierce loyalty demands that he agree.
Ever since tragedy struck, Grace Robertson has done everything she can to give her younger brother the life he deserves, ignoring her own passions to focus on her housecleaning business. The two things Grace lets herself indulge in? Fantasising about her handsome employer Jack and playing his beautiful grand piano when she's finished cleaning his house. When Grace is caught playing the piano, the last thing she expects is for the man of her fantasies to offer her everything she's ever wanted.
But even as the line between fiction and reality blurs, it seems that the darkness that haunts Jack is inescapable. If only Jack would let in just a little bit of Christmas magic…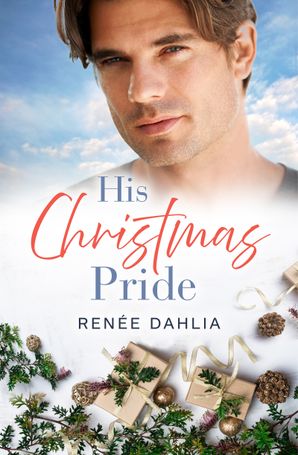 One gourmet party. Six potential couples. The taste of love?
Sam Viravaidya knows he's thrown his brother Kiet under the bus by asking him to deliver oysters from their farm to a Rainbow Cove Christmas lunch. But his ex-girlfriend will be there and Sam would rather not see her. She broke it off because he needed to 'grow up'. He suspects she's right, but he also knows he'd much rather hang out online in SkyDiscHooks creating cities and chatting to the mysterious Velebit. Being an adult is over-rated, and so is Christmas. When his friendship with Velebit grows into something more, Sam doesn't need to worry about serious. Velebit lives on the other side of the world … doesn't he?
When Sam discovers Velebit is actually Mick, the local paramedic, he could not be more surprised.
After a devastating factory fire, Mick has fled the city and just wants to settle down to a quiet country life. When Mick discovers his online crush lives nearby, and is just as gorgeous in real life, he's hooked. But Mick isn't convinced Sam will stick around for him, and he's not ready to risk his heart. Will Sam be able to grow up in time to prove he is worthy of Mick's love, or will their love go up in flames?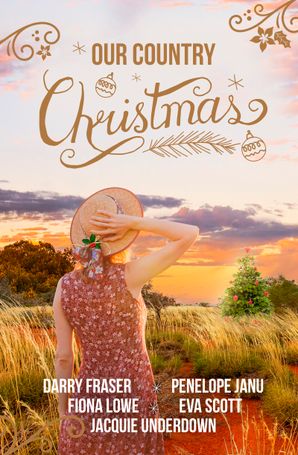 A feel-good collection of Australian Christmas stories that will warm your heart with the magic of the holiday season.
The Drover Comes Home for Christmas by Darry Fraser [BRAND NEW STORY]
1889. To save his drought–stricken farm, Shep Miller is droving his remaining cattle in a desperate bid to reach the last sale before Christmas. Widow Jenny Wickley is glad to take in his two children, hoping to help the neighbour she has long admired. But when peculiar swaggies turn up with a touch of magic, a mystery is uncovered that will put all their lives in danger. Will the drover make it home in time?
The Six Rules of Christmas by Penelope Janu [BRAND NEW STORY]
Picking up the reins of her father's law practice, Ariella Blake has made a place for herself in small–town Warrandale. But when stand–in farrier Jack Adamson blows in for the holidays, with his good looks and infuriating evasiveness, he challenges her to embrace the rules of Christmas. Step by step, will Christmas – and Jack – get under her skin?
Newborn Baby for Christmas by Fiona Lowe
Georgie and Hamish have been best friends forever. So Hamish can't refuse when Georgie asks him for the Christmas present she's spent her whole life waiting for – a baby! But seeing a very pregnant Georgie changes everything. Not only is Hamish going to be a father, suddenly he's falling for the mother of his child…
A Tale of Three Christmases by Eva Scott [BRAND NEW STORY]
Turning her small farm into a B&B seems the perfect way for Lexie to make ends meet after the death of her husband. Not having to face Christmas alone is a bonus. But when attractive businessman Geoff arrives, everything she thought she needed changes. Can strangers from different worlds find lasting love? Or does fate have surprising plans?
The Christmas Wish by Jacquie Underdown [BRAND NEW STORY]
Returning home, schoolteacher Brielle hopes a quiet Christmas will quash the ever–present feeling that she no longer belongs anywhere. For single dad Luke, romance is off the agenda – no matter how appealing his one-time antagonist Brielle has become. It's not only his heart that's at risk – it's that of his young daughter too. But after a Christmas wish is cast, the spirit of Christmas conspires to create some holiday magic.
Merry Christmas (in July)!