While the characters from Downton Abbey may not have weekends ~ what is a weekend? ~ amidst their hectic lives they still have time to sit down and read a good book. The characters of this series, which has spanned sixteen years from 1912 to 1927, have lived through the First Balkan War, World War I and the Battle of the Somme, the Spanish flu pandemic, the Irish War of Independence, and the rise of the Sturmabteilung, the Nazi party.
Suffice to it has been an eventful decade and a half.
How on earth do they unwind you ask? We think they read romance…
Snuggled into a comfortable corner in the abbey you might find Cora Crawley, reading an erotic thriller after an exhausting day of convincing Edith that Mary is not the favourite! Out back in the crisp British morning would be Mr Thomas Barrow, puffing away with a contemporary novel in hand, far removed from the heterosexual nonsense of the decade he lives in. Downstairs, in a candle-lit office sits Carson, pining for Mrs Hughes whilst in the suspenseful grip of a fantasy romance.
Here are the books the characters of Downton Abbey will be reading this Spring!
*WARNING spoilers for Seasons 1 to 6 of Downton Abbey riddled throughout*
Mary Crawley
Mary epitomises the birth of the 'modern woman.' Daring, vivacious, and sardonic, she enjoys the occasional late-night rendezvous with a Turkish diplomat, straddles horses like a man, and will beat you out to the latest hairstyle trends without blinking. With a reading taste as thrilling as her life, Mary would love reading Faking It by Stefanie London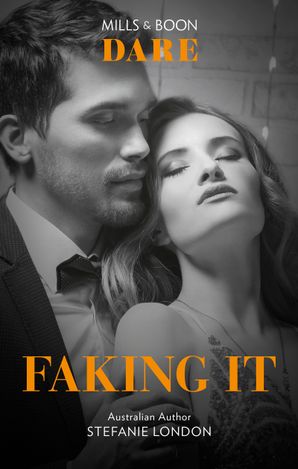 Our marriage is fake…but the chemistry between us is dangerously real!
Owen Fletcher is the most irritating man I've ever met…and the hottest fantasy I've never forgotten. Now we're going undercover as husband and wife to break up a ring of jewel thieves. Getting up close and personal with Owen is messing with my professional focus, but there is a solution: one night to explore the red-hot chemistry that's threatening to combust at any moment…
Edith Crawley
Sweet, empathetic, unfortunate Edith. Things always seem to go wrong for Edith. Abandoned at the altar, then again inadvertently abandoned by a lover who gets killed by a Nazi gang. Impregnated before her lover's death. When will the trauma end? What Edith needs is a time machine, and if she can't get that then she at least needs a healthy dose of wish fulfillment. Edith would love reading Long Way Home by Nicola Marsh; a story all about second chances and belonging. A warm and winsome rural romance about second chances and belonging from a USA Today bestselling Australian author. The girl who left is back, and the girl who chose to stay is wondering if she made the right decision. And then there are the men who complicate everything. In following their hearts, will these two women lose what they've craved all along? If you love Rachael Johns or Mandy Magro, you will love this book!
Thomas Barrow
This may be an unpopular opinion as Thomas Barrow is the on-and-off series villain but Thomas is my favourite character. With his conniving schemes that consistently go awry, ruthless and slightly deluded ambition, and struggle to be himself in a society that rejects his sexuality, he is one of the most resilient and compelling characters on the show. Thomas would love reading Daniel De Lorne's The Love Left Behind, a sweet contemporary romance about a man who's afraid of flying and another who can't keep his feet on the ground.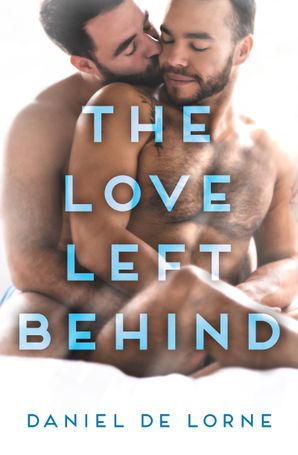 Pilot Nick Galanos is on a mission to visit the fifty countries his mother couldn't before she died. But the closer he gets to his goal, the more he worries that he won't have anything to show for it but stamps in a crowded passport. On a rare visit back home, he meets a hot electrician with a killer set of dimples. Suddenly a future of shared adventures seems possible.
Except for one thing…
Lyall Turner's big brother died in a plane crash. He's been afraid of flying most of his life, but there's no shortage of destinations in Australia that don't require a boarding pass. But then he meets Nick and suddenly his 'no biggie' phobia stands squarely in the way of a beautiful future together. Now he has to decide whether he's going to let his fear or his heart take the lead.
And will Nick stay grounded while he decides?
Violet Crawley
Arguably the only character in this series who both rivals and surpasses Mary's acerbic wit is Violent. Maggie Smith does a phenomenal job of creating this diabolically humorous and intelligent character. Daring anyone to disturb her, Violent would love reading the tale of Ainsley Bourne in Vivienne Lorret's The Rogue to Ruin. In this story Ainsley has to fake a romantic attachment with her neighbour and enemy Reed Sterling. Naturally Violent can relate, as someone with more than one scandalous secret in her past…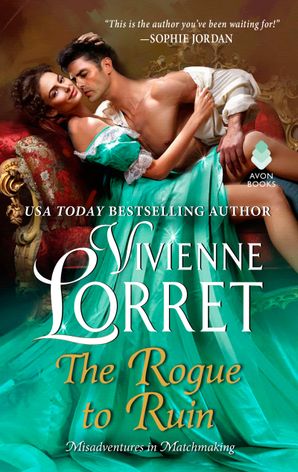 The Bourne Matrimonial Agency has one rule:
Never fall in love with the client.
Which shouldn't be a problem when one's faking an engagement to the rogue across the street . . .
Ainsley Bourne needs the family business to succeed. But one obstacle stands in her way-Reed Sterling, the huge, handsome, former prize fighter and owner of the gaming hall across the street. His scandalous customers scare off all her marriage-minded patrons, and since the devilish brute has no intention of relocating, she sets out to ruin his unsavory establishment. Yet when a vile suitor from her past reappears, Ainsley hastily claims an attachment to the first man who comes to mind . . . Mr. Sterling, to be exact.
Pretending to be in love requires a convincing charade. But with each tantalizing touch and every scandalous kiss, Ainsley starts to wonder if Reed was ever really the enemy at all.
Mr Carson
Carson may not initially seem like the type to read romance novels but underneath his stern exterior and grumpy eyebrows beats a romantic heart. A heart that beats specifically for one Mrs Hughes. Sometimes romance takes time, building over decades, surprising us when we least expect it and need it most. In Triple Trouble by A.K.Leigh, forensic anthropologist Carrie Farris has to team up with lab tech Rocco Donati to solve a cracking cold case. It is a novel so thrilling it'd make Carson drop his book in the bath.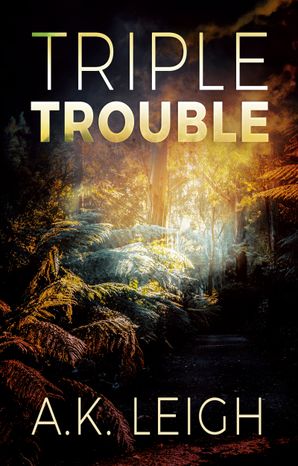 Two of her sisters have found their happily-ever-afters, but will the third Farris Triplet open herself up to the possibility of love?
Forensic anthropologist Carrie Farris is practical and cynical. She is content to focus on her thriving career and the cold cases she solves with her identical triplet sisters. Even if she had time for a romantic relationship, she doesn't believe in 'true love'. Not with her track record.
Rocco Donati arrives in Cairns searching for an escape from his high-maintenance ex and the pressures of heading his family's forensic technology company. A position at the local forensics lab might be just the thing he needs. Though a romantic relationship is far from his mind, he can't help but be intrigued by his new colleague's passion, cheeky sense of humour, and flirty undertones.
As an ongoing murder investigation edges closer to a suspect, Carrie learns to rely on the last person she ever thought she would: a man. But the instant it seems Carrie might get her happily-ever-after, the murderer decides to finish what he started. Will the Farris Triplets pay the ultimate price … or will they show a killer just how much trouble they can be?
Thoughts? Controversial opinions? Share them in the comments below!
By Jodie Ramodien