Let's be real, Bachelor in Paradise will be the TV event of 2019. With the return of Bachelor Richie and his ex Alex, Brooke's big secret, the rumoured love quadrangle, not to mention more of our hero Vanessa Sunshine, it's shaping up to be a seriously exciting season of television. So, to celebrate its return we've paired all the (announced) contestants with their romance novel counterparts.
Happy reading everyone!
Alex
Alex is an American bachelor who was featured in Rachel's season in the US. He dresses well, is chiseled out of marble, and has that All-American confidence that I know Aussies love. We suggest Slow Ride by Lori Foster, it'll somehow be tamer than him.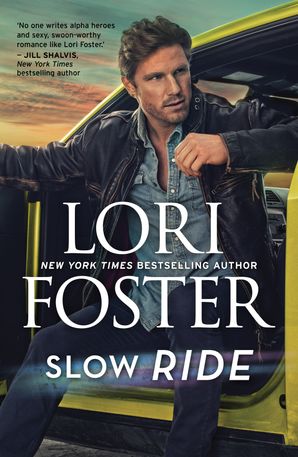 You can't put the brakes on love…
Jack is determined to connect with fiery Ronnie – in bed and out of it – but her terms are clear. If he takes the job helping her acquire prized artifacts for her mysterious bosses, anything between them is strictly off-limits. Somehow he has to convince a woman who's never felt like she belonged that she's found her place – with him. And with the danger sparking hotter than the fire between them, it's going to be one unforgettable trip…
Alisha 
Choosing to channel Regina George than literally any other romantic female protagonist ever, Alisha is also known to be a staffer to Bill Shorten. We suggest Sins of the Flesh  to read if you want something cut-throat and dramatic without the extensions.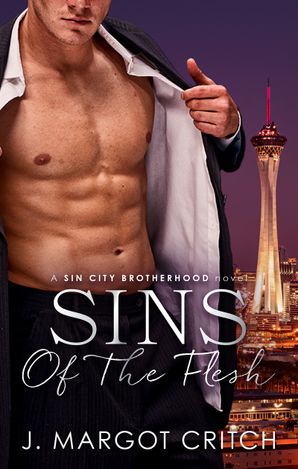 When it comes to sexual politics…they're playing dirty!
The mayorship of Las Vegas is down to two candidates, and Jessica Morgan is ready for a fight. Golden boy Rafael Martinez is a successful businessman – and a wickedly sexy egomaniac. He may be her opponent, but there's something so irresistibly hot between them! Then all it takes is one little leaked sex tape to turn this election into a Sin City sensation…
Brittany 

Rumour has it that Brittany was cut off at the cocktail party before she was sent home by Nick Cummins. She only lasted two nights so let's just hope she doesn't try to "get lit" again…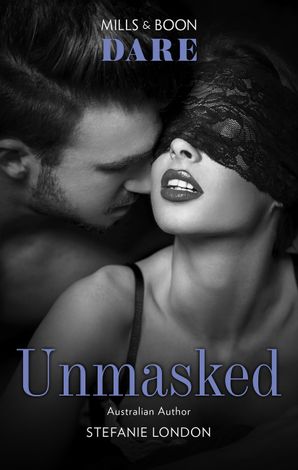 Cinderella is about to get wicked. But can a naughty fantasy have a happily ever after?
Lainey Kline has one goal before she leaves Melbourne forever: transform into a sexy siren, sneak into the season's most glamorous masquerade ball, and seduce Damian McKnight. Only there's a teeny little problem – one deliciously hot night isn't nearly enough. Now Lainey wants more. But while getting naked is one thing, taking off their masks is quite another..
Brooke 
You know when you break up with some girl your family really loved, and then for the next five years, your mother asks about how she is and whether she's gotten herself another boyfriend yet? And every Christmas with your NEW girlfriend your Dad brings up how great your ex-girlfriend was at fishing and drinking? Her name is Brooke. Read Home for June to fulfill the hope we all had for Brooke and Nick.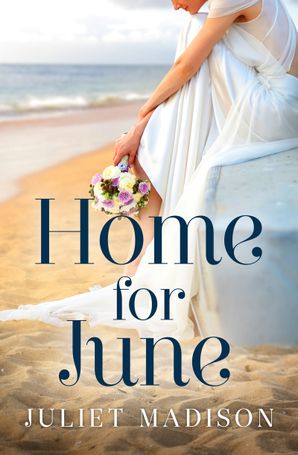 A second chance at love set in the beautiful coastal town of Tarrin's Bay – after twenty years, will two old school friends finally find home?
Practical and hard-working event planner Hannah Delaney has only ever known life on her family's chicken farm in Tarrin's Bay. Needing a fresh start, she has finally made the decision to move to the city. But just when her mind's made up, her past comes back to town – Luca Antonescu, her secret high school crush…
Cass 
She looks great in a bikini I got no beef with her. Read A Whole New Ball Game to find out how you can get that body too!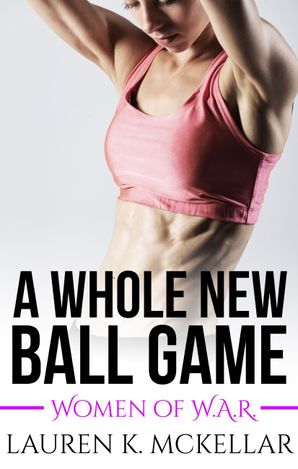 She thought she had her future sorted, but life has other plans…
Get the reference, get the job, get out of here: I know what I want. What I've always wanted. What I've been raised to want. The only thing standing between me and my dream overseas nursing job is a reference from my boss – and a very special little girl in the hospice care where I work who I just can't say goodbye to yet.
The last thing I need is Sawyer Benson, the AFL legend and an arrogant smile, coming in to visit the kids at the hospice and interfering with my life.
But when Emily tells me that girls can't play football, I know that I have to prove to her that girls can do anything they want. So Sawyer and I strike a bargain. I'll play his girlfriend when the camera's on, and off–camera he'll train me up for the Women's Aussie Rules league try–outs. Together we'll show Emily that girls are brave and strong and can do anything they dream of.
I still know what I want. I can walk away from footy and go back to my original plan. Football and arrogant smiles can't be my future.
Can they?
Cat 
Another of the Mean Girls, it'll be interesting to see if her friendship with Alisha is still strong. Being from Bali, you'd think she'd be chill but there was no chill in her season. Read (book about beachy girl) if you actually want chill.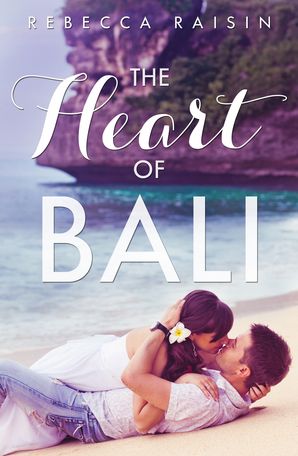 What happens when your break from real life shows you exactly how empty it actually is?
Focused and driven, Aurora has built her PR and event management company into a thriving success. But, it's come at a cost. Her relationships suffer, and she has virtually no social life. When her boyfriend suggests a holiday to mend the bridges, it seems like a good idea to rekindle their attraction and make some new life choices. Instead, she finds herself in the tropical paradise of Bali, heartbroken and alone.
When Marcel, the hotelier, offers to show her the real Bali, she doesn't hesitate – he might be just the pick–me–up she needs…
Rachael 
Calling it now: Rachael and Alex Nation have a feud, as she was also on Richie's season. We suggest Something in the Wine by Tricia Stringer because nothing brings people together quite like wine does.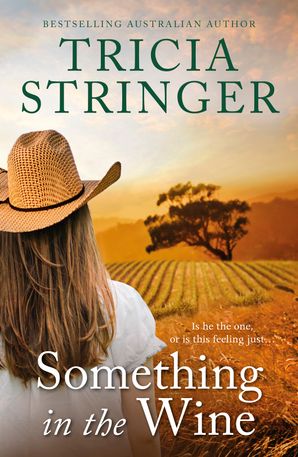 A warm-hearted rural romance set among the scenic vineyards of the Margaret River from bestselling author Tricia Stringer, the authentic voice of Australian storytelling.
Keely didn't mean to fall for anyone, but she can't help her feelings for clever, passionate wine-maker Flynn Levallier. Sadly, it seems he only has eyes for the beautiful Kat, daughter of a rival wine-maker. Can what Keely feels be real? Or is it just something in the wine?
Shannon 

Another one that can't hold her drink, Shannon was "friend-zoned" by Nick and then sent home. However, she seemed really sweet and nervous in this season so we suggest Finding Mr. Right In Florence.
Will the greatest love story…lead her to true love?
Leading art historian Mariana Thackeray is happy to lose herself in researching the world's greatest love stories from the safety of her office. Until gorgeous billionaire Angelo Beresford invites her to investigate his grandfather's art collection, and she finds herself swept away to Florence and lost…in him! Nothing scares Mariana more than letting someone into her life again, but Angelo could be the Mr Right she's been waiting for…
Vanessa Sunshine
This girl absolutely did NOT have time for anything and boy did she let you know it. Ironically with the surname Sunshine, Vanessa was anything but, and viewers seemed to identify with her on a spiritual level. Anyway, read The Making of Henri Higgins if you want something as witty as Miss Sunshine.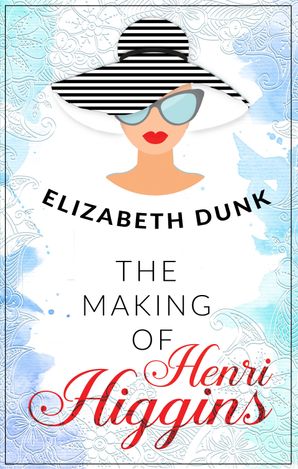 Elizabeta Flores del Fuego has a plan. An office manager by day, she moonlights at a number of creative Canberra businesses by night to learn all she can about the fashion industry and put her in the best place possible to help launch her beloved daughter, Angelina's design career. Cleaning the office of Higgins Publishing is just one of those jobs, but when Henri Higgins offers her a week's worth of work and a paycheque large enough to get Angelina Designs on its feet, it's an offer she can't refuse.
But Elizabeta doesn't expect Ree, and neither expect the lessons in love they're both about to learn.
Bill 
This guy. What an idiot. No book for him. He can't read anything.
James 
This guy was adorable, and smart, and charming, and sweet and he's my favourite for this season. Read The Sweetest Secret if you want to feel butterflies in your heart and mind.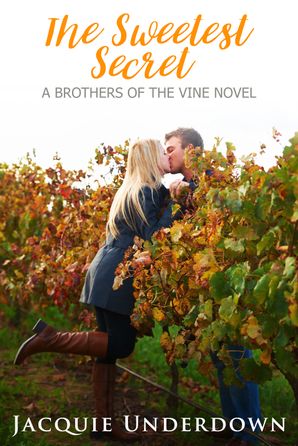 Two broken hearts, one small town, and the secret language of flowers…
Ellie always falls for the wrong man. After her latest disastrous relationship, she needs a new start, a clean slate, and some time to figure out who she is and what she actually wants. So the opportunity to open her own florist shop in the small town of Alpine Ridge couldn't be more timely – or more perfect.
Sam Mathews understands bad relationships – he's only ever had one, and that was enough. Now he keeps to himself, throwing his efforts into the family vineyard and his greenhouse hobby, where it's quiet and calm and he can nurture beauty with his own two hands.
When Ellie arrives in town and discovers Sam's backyard nursery, a shared professional interest soon blossoms into something that feels very personal. But Ellie needs time to rediscover herself, and Sam has never regained his confidence. When they are both tied so strongly to the past, could there be a chance for a future?
Nathan 
If you remember my initial reaction to Nathan you'll remember I wasn't all too keen on this guy. But he was the ONLY guy that went toe-to-toe with crazy-eyed Charlie and that's a point in my book. Though it's still unclear if he spread rumours about Ali in the mansion, I'd counter-argue that literally everyone knew these rumours when they signed on. So, have a read of (book with redemption) and have a moment of silence for our surprise hero, Nathan.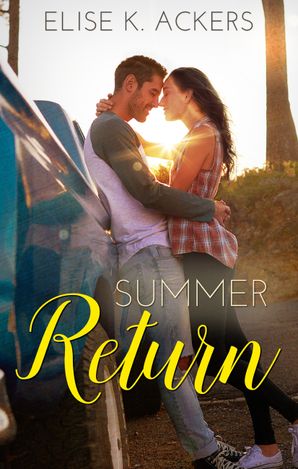 Samantha O'Hara once loved freely, but now she doesn't. Now she leaves before she's left and keeps her vulnerabilities tucked away. But when Ethan Foster walks back into town, finally looking at her the way she always wanted him to, she finds her hard–won armour developing chinks. She can't – won't – have anything to do with any reinvention Ethan is going through. But maybe this isn't a new Ethan… Maybe he's the same Ethan she fell in love with all those years ago.
And maybe, just maybe, this time their love will be strong enough to make him stay.
Paddy 
There's nothing more romantic than your mate from Geelong professing his love to you by telling you he gave up his brothel for you. True love. Very fitting. Read Under His Skin if you want real heat. Damn.
She's getting under his skin. And it feels so good…
Aussie construction king Logan Holmes never sleeps with clients. Especially not hoity-toity English girls wearing kaftans and ordering soy chai lattes. But when Hope McWilliams hires him, he discovers they have one thing in common – chemistry hotter than the Australian sun! Soon all Logan can think about is every sinful way he can pleasure her, making him want to stay when he should walk away…
Alex and Richie
A lot of the promos for the new season of BIP features these two—Alex and Richie, so I've paired them up. Alex was the winner of Richie's heart in his season of the Bachelor, and much to our collective surprise, they didn't work out. Will it be a season or arguing, or will they reconcile? Alex's lotus flower tattoo will definitely enlighten us.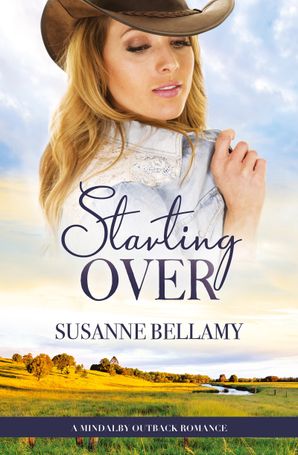 When fashion designer Serena Quinlan arrives in Mindalby for the annual cotton festival, she is hoping to do two things: meet local leather worker Paul Carey and check out all the 50–year–old men to see if they might be her father. She doesn't expect the explosive attraction she feels towards Paul, nor the untimely and unwanted arrival of her ex–fiance. When her search for her father leads to unexpected results, Serena will be torn between the past she came searching for and the possibility of a future she never expected.
BRB Flying to Paradise now…
---
UPDATE
We have NEW contestants coming to Paradise…. so we've got their book counterparts
Ivan 
The amount of times I tweeted out, "Ivan needs to stop." During Ali's season of The Bachelorette would equate to a novel. This guy is cringe anarchy incarnate and his only redeeming quality is his ability to put an entire avocado into a blender confidently. In a plot twist, we suggest The Yogic Kitchen by Jody Vassallo. It's the book Ivan needs.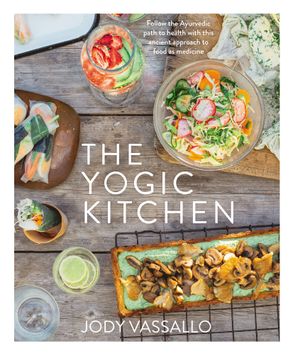 PSA the avocado recipes in here are AH-MAZING!
** Never forget **
Tenille 

Quiet and down to Earth, Tenille had already dated a few Bachelor and Bachelorette contestants before going on Nick's season. She was generally chill, and at the end of her tenure got fed up with being bullied and left the show. Her gentle demeanour and suspicions of the Bachelor format is reminiscent of Bonnie from The One.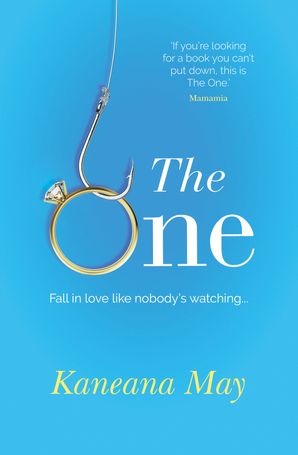 From an Australian TV scriptwriter comes a sparkling debut novel where the quest for love will surprise you.
Fall in love like nobody's watching…
On the wrong side of thirty, Bonnie Yates wants a happily ever after. Problem is, she keeps choosing the wrong guys. When an ex returns to town with a fiancee in tow, history and temptation collide. Unable to shake her inappropriate feelings, Bonnie flees, becoming an unlikely contestant on popular dating show The One. Will she find what she's looking for?
Working behind the scenes, Darcy Reed is a driven young producer dealing with a tyrant of a boss. Despite being surrounded by love at work, her own love-life with long-term boyfriend Drew is floundering. Producing a flawless season is her best chance at a promotion. But with the unrelenting demands of the show, how will she save their relationship while making that shot?
Penelope Baker has relocated to a small seaside town to hide away with her secrets and nurse a broken heart. But with The One beaming across the nation's televisions, she can't seem to quite escape the life she left behind…
Before cameras roll on the final ceremony, all three women will discover just what they're willing to do in pursuit of the one…
By Hillary Albertson