We've discussed the Disney Dudes, we've (quite divisively) ranked the Villains so now its time for the Gals! And what better way than to pair them with the books we know they'd love to read….? Courtney, Eloise and Saskia are back to discuss why they love each and every one of the Disney Princesses (and other girls, not everyone can be an "official" Princess), and find their perfect book match!
Ariel
Saskia: While a total sweetie, Ariel is also the youngest of seven sisters, so I like to image her rebellious side sneaking into their rooms and stealing their romance novels that King Triton told her she was too young to read. She'd disappear off to her grotto and read a Modern about handsome, billionaire men and smart, glamourous women, set all around the world.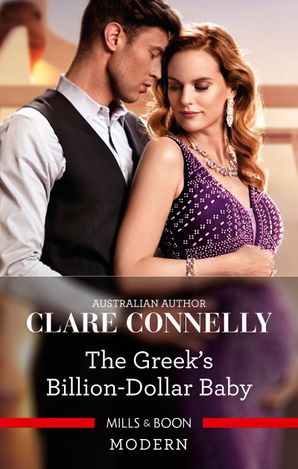 The man with the iron will…meets the woman who will change his life!
He might be outrageously wealthy, yet all the money in the world couldn't save Leonidas Stathakis from the pain – and guilt – of losing his loved ones. Since then, he's forbidden himself all pleasure in life. Until he meets enchanting innocent Hannah at a lavish party in Greece. That night, Leonidas breaks all his rules as they indulge in red-hot oblivion – with inescapably powerful consequences…
Aurora
Eloise: Firstly, we STAN a queen who loves her nap time. Nap time is v important. Secondly, Aurora is a TRUE ROMANTIC AT HEART. She literally dances through the woods singing about how she wants to find her true love, then, when he appears, falls for him at first sight (ngl Philip is a HOTTIE so I get it, I'd probably fall in love with him straight away too). Being such a die-hard fan of all things love we think Aurora would definitely be obsessed with Forever stories where the men are handsome and desirable, the women are sweet and relatable and the romance is utterly magical…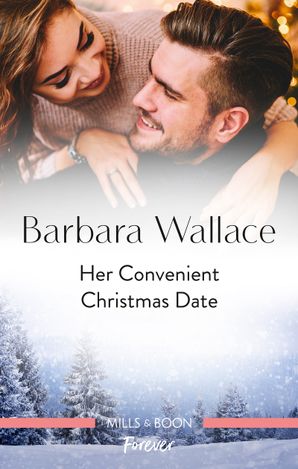 Their fake relationship…isn't just for Christmas!
Ex-footballer Lewis Matola urgently needs to clean up his reputation, and heiress Susan Collier is the only woman who can help. Their agreement's clear: they'll be each other's fake date for the holiday season — no feelings involved! But as Christmas Eve draws near, Lewis becomes intrigued by the side of Susan she keeps hidden from the world. Soon it's more than just snow swirling between the unlikely pair…
Belle
Saskia: Like that one friend that it super hard to buy gifts for, picking a book for Belle is a slog because she has probably read everything. But, if she's anything like me, she searches for all of life's answers in literature, and after a potentially traumatic paranormal experience what better way to get your bearings than with a paranormal read? Atlantis: Volume 1 by Gena Showalter is the perfect book for Belle with mythical monsters, high stakes and a guaranteed romance that will knock your baroque socks off.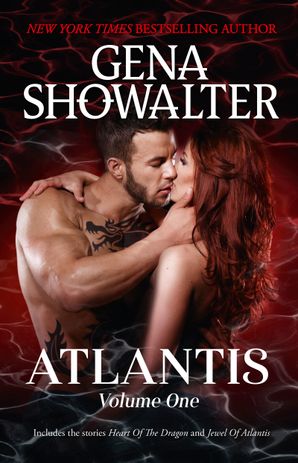 Before The Lords of the Underworld, there was Gena Showalter's Atlantis series. Rediscover this mythical world of immortals, magic and dark seduction…
Cinderella
Saskia: I think Cinderella is often mistaken as a 'princess-y princess', but I challenge you to spend days on end scrubbing floors for your crotchety aunt and not come out of it a changed woman. Cinderella stays sweet and kind despite all her hardships, just like many of the leading ladies in Cherish. After a day of diplomacy, royal duties and attending balls on the arm of her Prince, I'm sure Cinderella would love to settle down with a cosy romance like Rust Creek Falls Cinderella by Melissa Senate. One might say it's calling her name… 😉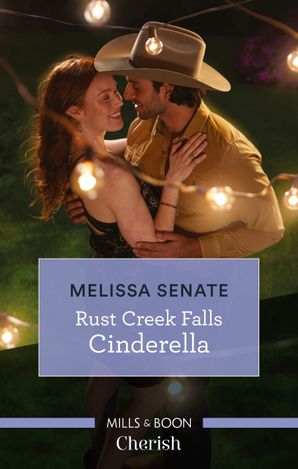 If the shoe fits…
From her post in the kitchen at Maverick Manor, chef Lily Hunt feels like anything but a princess. But when lanky rancher Xander Crawford lopes into the restaurant, Lily suddenly finds herself wishing she had a magic wand. The wealthy cowboy loves her cooking but sees her as just a friend, until a makeover makes him appreciate her womanly side. Lily, however, wants a prince who loves her inside and out…
Anna
Saskia: Anna is an A-grade sweetheart, and a sweet girl deserves a sweet romance. She's been burned once (Hans you dirty dog!), so she deserves only the sweetest of romances with a fairytale ending. A Wedding In December by Sarah Morgan is wintery wedding perfection filled with charm, romance and two sweet sisters – sounds like something our girl Anna would love!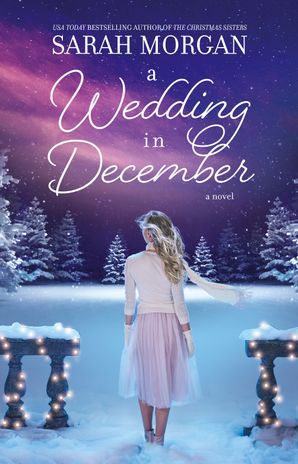 This funny, charming and heartwarming new Christmas novel is USA TODAY bestselling author Sarah Morgan at her festive best!
In the snowy perfection of Aspen, the White family gathers for youngest daughter Rosie's whirlwind Christmas wedding. First to arrive are the bride's parents, Maggie and Nick. Their daughter's marriage is a milestone they are determined to celebrate wholeheartedly, but they are hiding a huge secret of their own: they are on the brink of divorce. After living apart for the last six months, the last thing they need is to be trapped together in an irresistibly romantic winter wonderland.
Rosie's older sister, Katie, is also dreading the wedding. Worried that impulsive, sweet-hearted Rosie is making a mistake, Katie is determined to save her sister from herself! If only the irritatingly good-looking best man, Jordan, would stop interfering with her plans…
Bride-to-be Rosie loves her fiancé but is having serious second thoughts. Except everyone has arrived – how can she tell them she's not sure? As the big day gets closer, and emotions run even higher, this is one White family Christmas none of them will ever forget!
Elsa
Courtney: MY ULTIMATE QUEEN. The actual definition of Ice Queen. She's gorgeous and she's terrifying. She's beauty, she's grace, she'll create an ice monster to punch you in the face. Elsa has been through so much internal struggle, and she has arisen from that stronger than ever. She takes her role as Queen very seriously, and though she can be a little serious at times, she has a strong sense of morality. For that reason, I think she'd be into a little crime romance in the snow: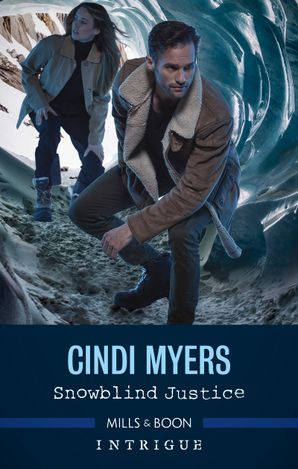 A killer stalks Eagle Mountain…and a visiting lawman is determined to protect the next target…
Emily Walker is back home for her brother's wedding. The joyous occasion is marred by a blizzard, a murderer on the loose…and Brodie Langtry, the man who broke her heart. As he searches for the Ice Cold Killer, Brodie becomes convinced that Emily is his next target. How can he protect a woman who wants nothing to do with him — a woman he's terrirfied to let out of his sight?
Elastigirl/ Mrs Incredible/ Helen Parr 
Eloise: A hard-working mom and a modern woman she's a busy gal (even before all her kick-ass superheroism). She's so busy she mustn't have much down time, so she'd love reading novellas for that quick romance fix after a busy day saving the world (and looking great doing it).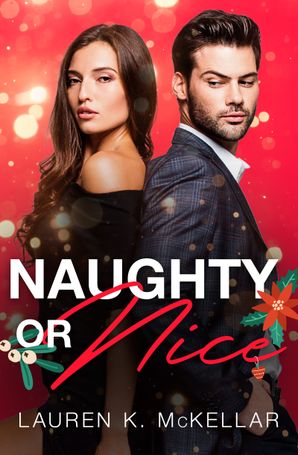 One promotion, two dedicated employees, one very inconvenient attraction…
Claire Roberts wants one thing this Christmas: to land the big promotion at work and finally shake free of the office gossip that haunts her. What she doesn't need is more competition, especially from a man who is nothing but trouble.
Hamish Christianson's Christmas wish is to get that same promotion so he can support those he loves. What he doesn't need is for his 'nice guy' personality to get in the way, or even worse, to fall for his biggest rival.
With everything on the line, will Hamish and Claire discover what it truly means to win? Or will their naughty games ruin everything?
Esmeralda
Saskia: Have you ever met a more selfless, caring soul than Esmeralda? She fights for what she believes in, but stays true to her kind and nurturing natures the whole time. I think Esmeralda would adore a medical romance, just like Susan Carlisle's Highland Doc's Christmas Rescue. A story about a woman motivated by kindness and determination, she sounds like just the kind of lady Esmeralda would want in her life!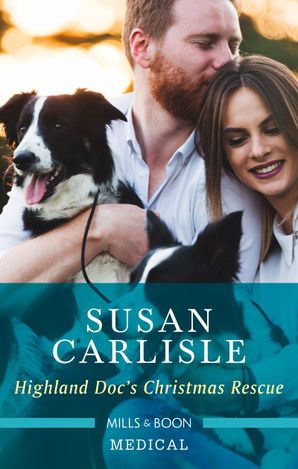 A chance to mend her body…a doc to heal her heart?
Search-and-rescue worker Cassandra Bellow arrives at Heatherglen Clinic injured and reeling from the loss of her faithful rescue dog. But a Christmas romance with the gorgeous clinic manager, Dr Lyle Sinclair, along with Heatherglen's adorable therapy dogs, restores Cass's lust for life. Except soon she must return to America — unless guarded Lyle asks her to stay…
Jane
Courtney: I like to view Jane as the protagonist of the Tarzan stories. She was an adventurous biologist who stumbled upon a curious case of a human that had been raised by gorillas. This gorilla/human fell madly in love with her, and against her better instincts, she fell in love with him too. Despite her posh upbringing, she lets herself revel in the freedom of jungle-life with her ab-tastic bae. Goals tbh. She'd definitely love a historical adventure romance!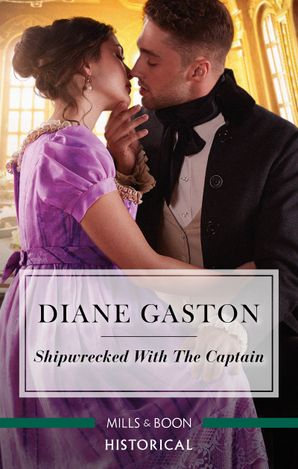 All she remembers…is feeling safe in his arms!
Shipwrecked governess Claire Tilson wakes in Captain Lucien Roper's arms – with amnesia! Her handsome rescuer believes she's a member of the aristocracy he detests yet he risks all to see her 'home', where she learns she's betrothed to a wealthy stranger. Claire is convinced she doesn't belong here…and Lucien is the only man she trusts to uncover her past and claim her future!
Jasmine
Courtney: Though Jasmine is a literal princess, she certainly doesn't act like one. She is kind and generous, while also independent, fierce, and headstrong. I mean, she has a pet tiger! That alone suggests she is not to be messed with. Jasmine refuses to be forced into an arranged marriage, and longs for the freedom to escape her sheltered life, so I think she we absolutely adore the Mills & Boon Modern series, featuring luxurious, seductive love stories, which usually involve fiery, untameable women.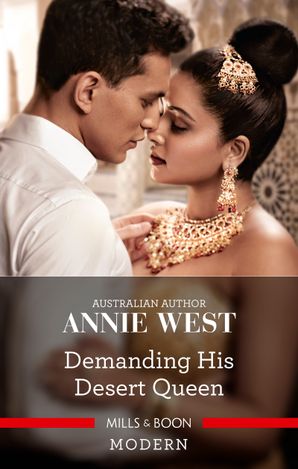 Duty-bound at the altar…passionately reunited in his bed!
Desert Prince Karim needs a bride to ensure his smooth ascension to the throne. Intelligent, captivating Queen Safiyah is the perfect choice, yet the pain of their broken engagement years ago remains. This time Karim's demands are simple: a convenient marriage, nothing more, for their country's sake. Except when Safiyah still fires his blood, their union looks set to be anything but convenient…
Jessie
Saskia: It would be absolutely criminal to assume that Jessie would want to read anything other than a Western. What can I say – she's a lady who knows what she wants. And what she wants is to read about a boot-scootin' beau like Jace Trent in A Cupid's Bow, Texas Reunion by Tanya Michaels! Cowboy hat? Check! Small town romance? Check! Shirtless cowboy fundraising calendar? Double check!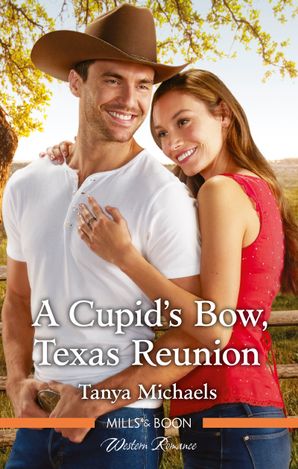 Home at last?
Jace Trent is the definition of unsettled. But it's a lifestyle he's beginning to outgrow. So when Layla Dempsey returns home to Cupid's Bow, Texas, it seems like fate. His best friend's little sister is all grown up and so are Jace's feelings for her. Everything changes, though, when he realizes that Layla's been keeping a secret from him – his six-year-old daughter, Addie.
Jace is furious at Layla's betrayal. He's missed so much of his daughter's life! Yet how can he stay mad when a future with Layla and Addie is right in front of him. Jace will do anything to gain Layla's trust – even pose shirtless in her cowboy fund-raising calendar – because he's not letting the two of them walk out of his life again.
Meghara
Eloise: She's a damsel. She's often in distress. SHE CAN HANDLE IT.
Meghara is literally my favourite Disney gal; she's funny, sassy and rocks a high ponytail. Yeah, she's made some bad choices in the past romantically (who hasn't), but now she is NOT going to let anyone distract her from her goals (no matter how hunky they are **wink**).
Also, she'd defs be into the really ~sexy~ romances…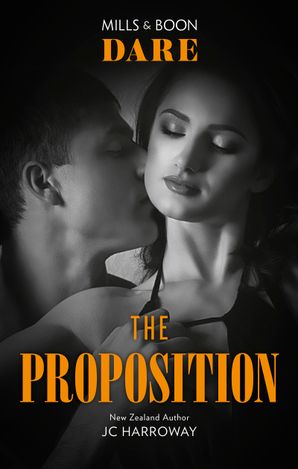 A sexy proposition…leads to six weeks of pleasure!
Hot cars, reckless gambling, and gorgeous women – that's how I'm spending my unwanted inheritance. So when Orla Hendricks propositions me with six weeks of hot sex and decadent travel, I can't resist making the perfectly tailored CEO come apart at the seams. From skiing in Zurich to a gala in Sydney, Orla's becoming more than a sexy diversion. But her heart might be the one thing my billions can't buy.
Mulan
Saskia: My #1 homegirl, Mulan is smart, capable and does what she has to do to protect those she loves. She also has a lot of trouble fitting in, so I think she'd love reading about strong women like her who are fighting to be seen as the badass boss babes they are – someone like Rylee Hockings in Warning Shot by Jenna Kernan. Intrigue is the perfect mix of romance and danger, with smart leading ladies solving mysteries and showing what they can do. Definitely right up Mulan's alley!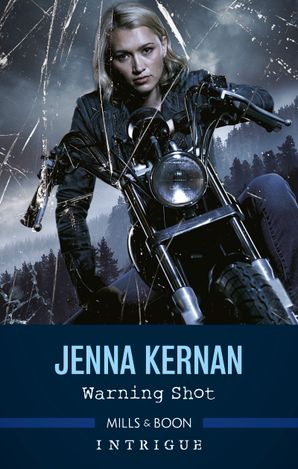 When an agent teams up with a local sheriff, she doesn't realise his secret could endanger their lives…
With Homeland Security on high alert, Rylee Hockings heads into the field to thwart a foreign threat. But local county sheriff Axel Trace doesn't want the newbie federal agent treading on his turf. As he learns to accept her help, the stakes rise as he realises he'll have to reveal a secret that could jeopardise her case — and cost them their lives.
Nala
Eloise: Queen of the lions. Queen of our hearts. My well-established (and NOT weird) obsession with all things lion is well-documented here at Romance.com.au but Nala truly takes her place at the top of the pride for me! She's a hottie, with a fiery bold personality and a lovely dash of sass. Don't @ me I know lions can't technically read… but if she could Nala would definitely be into romances with strong female characters who don't give a f*ck.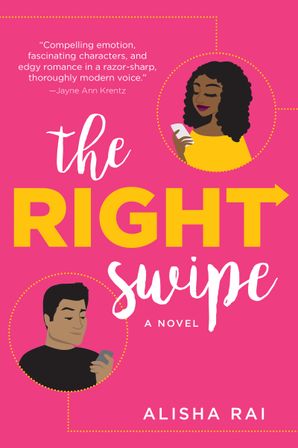 Rhiannon Hunter may have revolutionized romance in the digital world, but in real life she only swipes right on her career-and the occasional hookup. The cynical dating app creator controls her love life with a few key rules…
Only there aren't any rules to govern her attraction to her newest match, former pro-football player Samson Lima. The sexy and seemingly sweet hunk woos her one magical night… and disappears.
Rhi thought she'd buried her hurt over Samson ghosting her, until he suddenly surfaces months later, still big, still beautiful-and in league with a business rival. He says he won't fumble their second chance, but she's wary. A temporary physical partnership is one thing, but a merger of hearts Surely that's too high a risk…
Pocahontas
Eloise: Another warrior queen who don't need no man (though will admit it may be that I'm just not that big a fan of John Smith don't @ me Courtney & Saskia). She's an eco-warrior who literally jumps off waterfalls to make a point. Although she has a super busy schedule I'm sure, with lots of Native American and eco-warrior advocacy (QUEEN), I think she'd like to unwind reading about smart, rebel women just as awesome as she is, like Valinda Lacy in Rebel…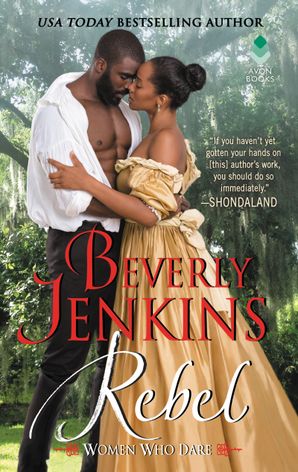 Valinda Lacey's mission in the steamy heart of New Orleans is to help the newly emancipated community survive and flourish. But soon she discovers that here, freedom can also mean danger. When thugs destroy the school she has set up and then target her, Valinda runs for her life—and straight into the arms of Captain Drake LeVeq.
As an architect from an old New Orleans family, Drake has a deeply personal interest in rebuilding the city. Raised by strong women, he recognizes Valinda's determination. And he can't stop admiring—or wanting—her. But when Valinda's father demands she return home to marry a man she doesn't love, her daring rebellion draws Drake into an irresistible intrigue.
Rapunzel
Courtney: Rapunzel is probably my FAVE Disney princess of all time. She is a pure cinnamon roll, quirky and bubbly with absolute hair goals (talking about the pixie cut, not the golden locks). She breaks the stereotype of damsel in distress by blackmailing the swoonworthy hero (I am highkey in love with Flynn) into doing her bidding. Girl power ftw. Rapunzel is a dreamer and an incorrigible optimist. I think she would definitely love a sweet romance, preferably one with puppies!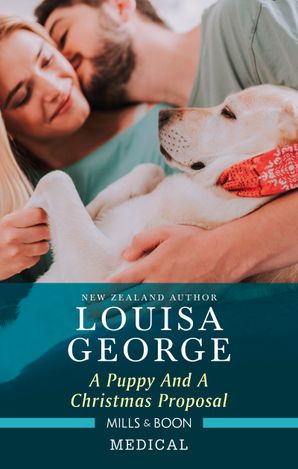 Her ex-fiancé…is giving her paws for thought!
Alex Norton devastated Beth Masters when he told her he could no longer marry her. The last thing she wants this Christmas is to come face-to-face with him, clutching an adorable puppy! Warm-hearted vet Beth can't say no to a four-legged patient in need, but she'll need to guard her damaged heart from delicious doc Alex. Which becomes impossible when he finally reveals the reason why he left…
Tiana
Courtney: Tiana is Disney's answer to the working woman. The ultimate role model, she's super hard-working and in charge of her own life. Even though she apparently has a thing for arrogant frogs (ew), we love her because she's a real world kinda badass, working multiple jobs to achieve her dreams and not complaining for one second about it. I think she would most likely go for a romance that stars a hard-working protagonist making the best of her circumstances, who does not suffer fools.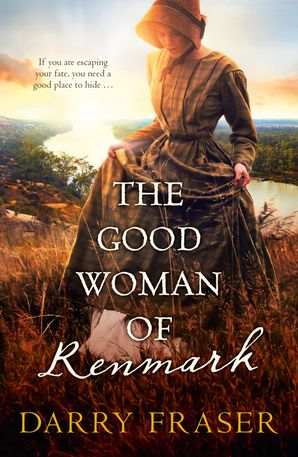 Adventure, romance and history combine in this thrilling 19th century journey through the South Australian bush and along the mighty Murray River in the company of a determined heroine.
Snow White
Courtney: While Snow White is a lovely and caring person, let's be honest… she's a bit of a doormat. A product of the 1930s ideal woman, she's not exactly representative of modern day feminist ideals. HOWEVER, she was The First Disney Princess, and for that she deserves some respect. If given the chance to live her best life in 2019, I'm sure our gal would jump at the chance to live her best life with all seven of her smol boyfriends. That said though, old habits die hard, so she might go for more of a conservative romance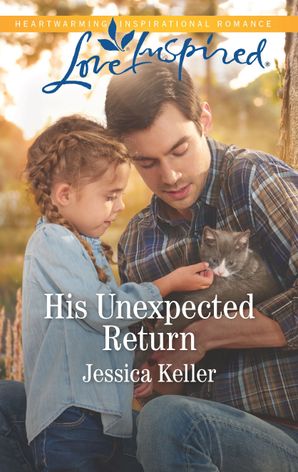 He knew he'd have to make amends…but never expected he had a daughter at Red Dog Ranch.
Five years after being declared dead, Wade Jarrett steps onto his family's Texas ranch looking for forgiveness. Instead he finds the woman he can't forget – and the daughter he never knew. But with a secret of his own looming, can the former bad boy convince Cassidy Danvers he's ready for the new roles of daddy and husband?
Happy reading!
By Courtney Lunn, Eloise Plant & Saskia Largent