At Romance.com.au we LOVE a good rom-com. What we don't love – the FOMO you feel when you've seen all the best rom-com movies and don't know what to watch next! To help, we've matched some of our favourite rom-coms with romance novels, so you can keep those rom-com feels going!
If you love Friends with Benefits read Flashpoint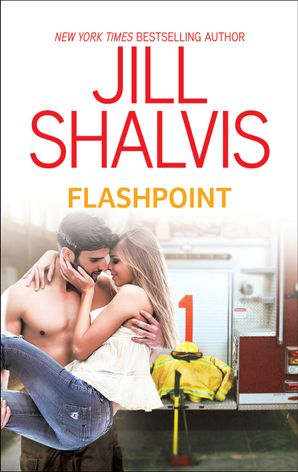 Zach Thomas risks his life battling flames every day. But since sexy EMT Brooke O'Brian joined the crew, he can't resist playing with fire. Brooke is feisty, a little uptight and sexy as hell. And as Zach soon discovers, she's definitely hot stuff between the sheets. Still, every fire–fighter knows that the hotter the blaze, the faster the action's over .
After the whirlwind ride Zach's been taking her on, Brooke is ready to do anything for this man–in and out of bed! But she knows footloose and fancy–free Zach doesn't do commitment. So she plans to build up a five–alarm fire between them. The kind he won't ever want to put out.
If you love 50 Shades of Grey read Doukakis's Apprentice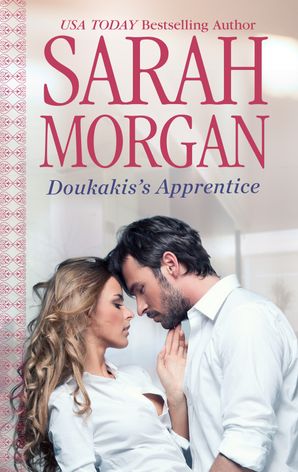 Damon Doukakis has just fired his latest assistant. Who can possibly be the replacement for this tirelessly driven, incorrigible, womanising billionaire tycoon? His devastating good–looks might be impossible to resist, but secretary after secretary has lost her head– then her heart– and then her job!
Polly Prince is determined to make a lasting success of the positioneven if it does end up being far more compromising than she could ever have imagined! But it's not long before she's whisked away by Damon to help broker an all–important deal in Paris– where she learns that her workaholic boss can put pleasure before business
If you love When Harry Met Sally read Her Perfect Stranger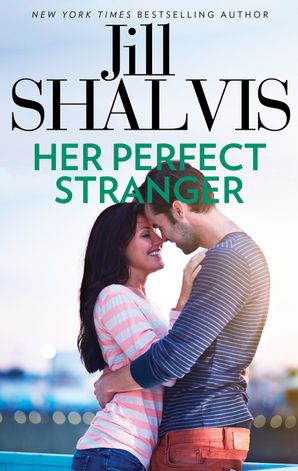 For only one night, Commander Corrine Atkinson lets go of her iron control and seduces a perfect, sexy stranger. Come morning, control firmly in place, Corrine sneaks out of his bed and gets back to her own life. But Corrine's in for a big surprise. Her perfect stranger has turned into the wrong man! His name is Mike Wright and he's the newest member of the team she's commanding––which means spending all day in very close quarters. And he's wasting no time in reminding Corrine how good…how right it can feel to spend the night in the wrong man's bed!
If you love Romeo + Juliet read The Sicilian's Scandalous Secret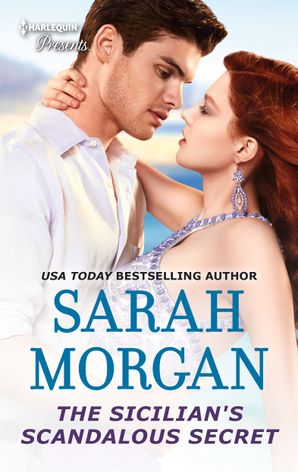 Dark–hearted Santino Ferrara has always remembered how long–legged, hot–tempered Fia Baracchi felt in his arms – much to his frustration! Then a million–dollar business deal throws them together, and keeping his distance is no longer an option.
But Fia is living a lie. If it's ever discovered her precious little son is Santo's heir, she'll be disowned – their families' feud is legendary! But her real fear? That she can't forget the scorching memories of her one night with the enemy – and that she still craves more…
If you love 10 Things I Hate About You read Room Service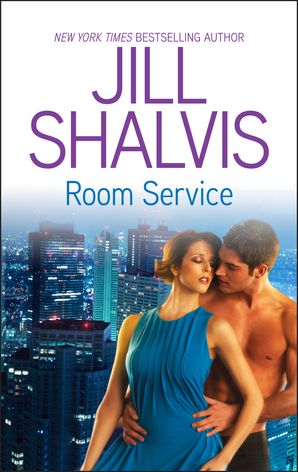 Note to Maintenance:
Check the air vents and temp regulator on elevator 2A. Guest seen coming off it looking dazed and flushed.
Note to Housekeeping:
Refill the sensual massaging oils in the Haiku suite.
Farm–girl–turned–TV–producer Em Harris is in way over her head. Trying to bag chef Jacob Hill for her new culinary show is one thing. Staying at the sex–themed hotel Hush, where his restaurant is located, is quite another. Her goal there is to convince Jacob, known for looking and cooking like a dream, to sign a contract. But after a few days of being enveloped in Hush's sensual atmosphere, the only thing on Em's mind is discovering if Jacob tastes as delicious as he appears….
If you love A Cinderella Story you'll love Bought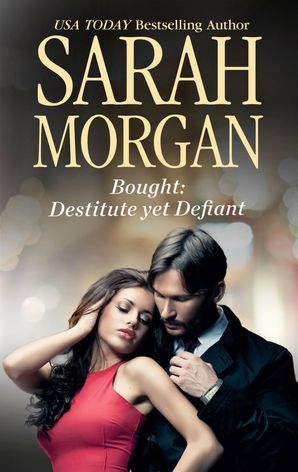 He's scarred, sexy and unashamedly Sicilian…
Silvio Brianza dragged himself out of the slums, but his scars run deep….
She's defiant, desirable and utterly disobedient!
Jessie still scrapes her living, scrubbing floors by day and singing in seedy bars by night…. Silvio had turned his back on that world, but now that he's found Jessie he's going to make her his!
Jessie may be powerless to resist Silvio's raw sexuality but no amount of dresses and diamonds can change their history. He's her enemy, he's shunned his past—he'll never love the street girl she is.
If you love Definitely, Maybe read For The Love of Nick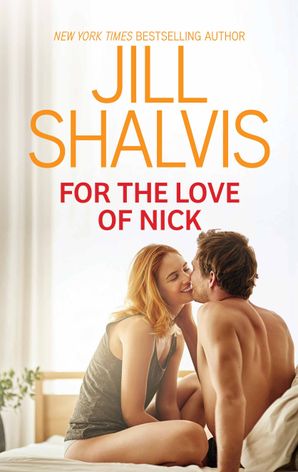 Too tempting to resist!
Nick Cooper can't believe he's in Cooper's Corner sharing a room with the object of all his high school fantasies — Danielle Douglass. And that overstuffed, king-size bed is driving him crazy with wanting her. However, she needs his protection, not his overactive libido. But in these close quarters, just how long will he be able to keep his hands off her?
Under any other circumstances, Danielle would love staying in a cozy inn with the sexy Nick. But right now she's in trouble and shouldn't be so distracted. She should be planning her next move, not indulging in steamy thoughts. The longer Nick's around, the less she's thinking about running and the more she's thinking about seducing him!
If you love The Proposal you'll love The Greek's Blackmailed Wife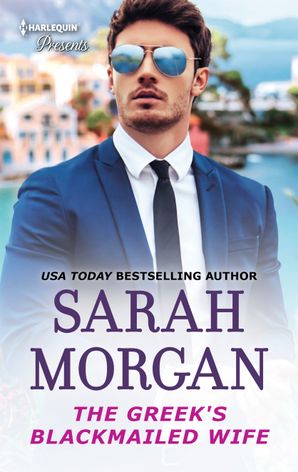 Zander Volakis is a ruthless tycoon who's used to getting all he desires. Now, in order to secure the Greek island resort he's always wanted, he needs an image change–fast!
The only person who can help him is the woman who betrayed him five years ago: his wife, Lauranne O'Neill. But Lauranne refuses to work with Zander again. He ruined her life once and he has the power to do it again. The sexual chemistry between them might be sizzling, but Lauranne knows that to play with Zander is to play with fire. As for Zander, her refusal to help leaves him with only one option
If you love Pretty Woman read Just Try Me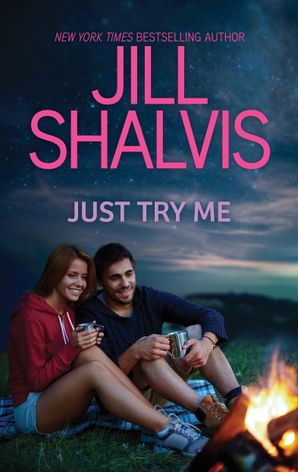 Adrenaline junkie Lily Peterson is no stranger to taking chances. She's been there, hiked/rafted/skied that. But that was before an accident nearly put her out of commission for good. Now, after months in physiotherapy, this former firefighter has a new motto: look before you leap. It's not as much fun, but it works.
Still, it's killing her that she has to start all over again, more slowly this time. But she's going to do whatever it takes. After all, her latest job guiding a simple hiking trip through the Sierras hardly qualifies as risky. That is, until she looks at hiker Jared Skye – and wants to leap into his bed. And if she's lucky, he'll take things slowly, too….
If you love The Notebook you'll love The Midwife's Child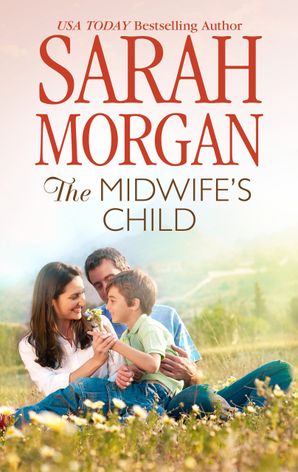 A brilliant new consultant joining a busy Obs and Gynae unit should be good news – except Jed Matthews is the last person Brooke Daniels wants to see again. Her shock at coming face to face with the man who ha brought her body and soul to life for one magical night six years ago pales beside the realization that Jed is eventually going to discover her secret. Brooke had her reasons for disappearing, but will Jed ever understand them – especially when he meets her young son, Toby….?
Happy reading!
By Elle Picton