Bachelor is BACK! And this year we have an utterly chaotic group of women all vying for Bachelor Locky's heart. To celebrate it's return we matched all the girls with their romance novel counterpart… yep. So read on to hear all about the girls in this year's Bachelor cast, and what you should read if you love them (or hate them).
Areeba
Areeba #I'mTheBoss is certainly a tour de force this season. From her cool comeback to Zoe-Clare's rant, 'thank you for your feedback', to her delight at causing chaos in the house, and confusion at the girls' over emotional responses to date cards, Areeba is already an iconic contestant. For an equally strident female character who's unashamedly confident and has a fiery temper read Mia Sosa's The Worst Best Man.

A wedding planner left at the altar. Yeah, the irony isn't lost on Carolina Santos, either. But despite that embarrassing blip from her past, Lina's offered an opportunity that could change her life. There's just one hitch… she has to collaborate with the best (make that worst) man from her own failed nuptials.
Bel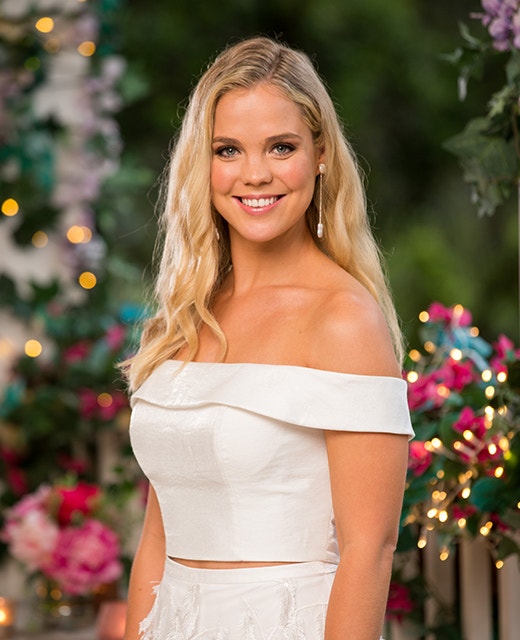 A blonde. We have seen maybe 5 seconds of her on screen. Apparently she is a 'country girl' who hasn't 'really done anything that romantic for anyone'. For a story about a country girl who's inexperienced with romance read Rachael Johns's Something To Talk About.

The only woman who doesn't seem to have her sights set on town newcomer Ferg is dairy farmer Tabitha Cooper-Jones. However, despite a disastrous first meeting and a visit from a past love, circumstances keep throwing them together. Neither can deny the sparks between them, but can friendship even be possible for these two strong-willed people?
Bella
The winner amiright? Want another 'love-at-first-sight sweet romance? Read Forever Mine for an anthology of stories about first love, and forever romance.

Teacher Marisa Danieli needs a headliner for her school fundraiser. Her best bet? Cole Serenghetti, former star hockey player turned CEO of his family's construction empire. Sure, she had a disastrous high school crush on the guy, but business is business…
Until it turns into funny business – and posing as a couple. Only this time, the feelings are red-hot! Is Marisa's fundraiser coup about to backfire, or is this second chance with the CEO the real deal?
Charley
The only one who knew Locky was from Survivor. SWEARS ON HER EYEBROWS. Also sporty! Love Charley's sporting attitude? Read Nicola Marsh's Game On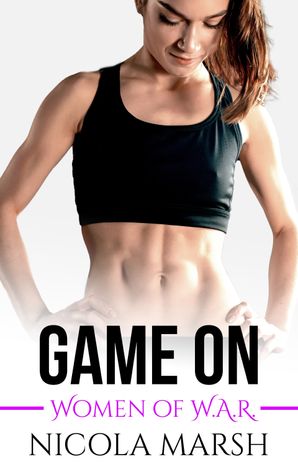 One thing I need to decide for myself … am I playing to win, or playing for keeps?
Football is my passion. Right now, I have a chance to make my dream of being the best midfielder in the Women's Aussie Rules competition a reality. And soon I'll finish my studies and succeed in a role in sports management. For now, working in my dad's bar pays the bills. Even if he used to be a world–famous soccer legend and can't care less about Aussie Rules.
I won't let anything get in my way. Not even the hot–as–hot one–night stand who, oh yes, just turned out to be Jaxon Flint, one of Australia's most successful sports agents … and he's offered me a job. We've agreed we have to forget about our attraction to both stay on the track we've laid out for ourselves. So why does the idea of being with Jaxon make me want to take the biggest risk of my life? It's game on.
Clare
 ** I think this is Clare… there are SO MANY BLONDES **
Blonde from WA who apparently 'loves a dad joke', not sure she isn't just Bel's clone. For a Western Australian themed romance with a sense of humour check out Lily Malone's The Cafe By The Bridge.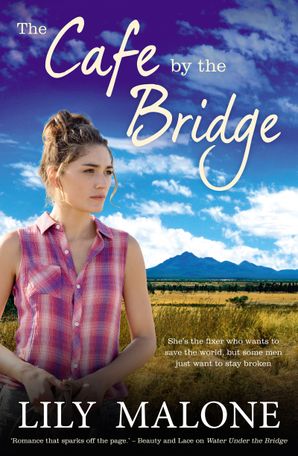 Fresh and down-to-earth in style, Australian author Lily Malone returns with a sparkling new romance that will appeal to all romance readers, from contemporary to rural romance. Perfect for readers who love Rachael Johns.
Gemma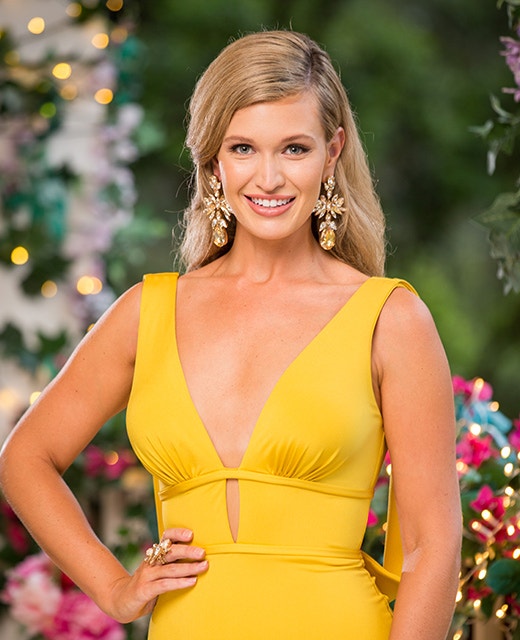 A blonde (do I sense a theme here?). Apparently she loves to travel? *clutches at straws*
Really nothing here, but if you want to read a story about a hot holiday fling read Michelle Douglas's Singapore Fling with the Millionaire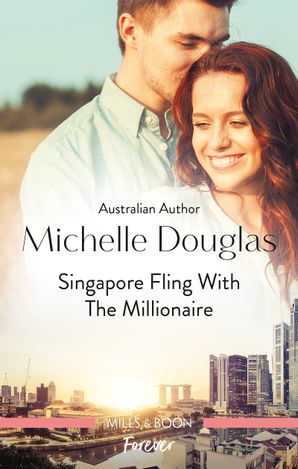 Two weeks in Singapore…a deal to change everything.
Designer Christy Minslow's put everything into her fashion brand. Now she wants to focus on her designs, not balancing the books. When billionaire James Cooper-Ford invites her to discuss buying her out, she's intrigued! After a past bitter betrayal, she's cautious of James's reputation. But in reality, there's more to him than meets the eye. He's funny, charming, attractive…and quite possibly just the holiday fling she needs!
Irena
This Victorian nurse pulled a great move when she got Locky's shirt off in episode one to 'hear his heartbeat' *wink*. She also describes herself as 'always the bridesmaid, never the bride' and OMG love her. Read Becky Wicks's Enticed By Her Island Billionaire for a love story with a medical theme.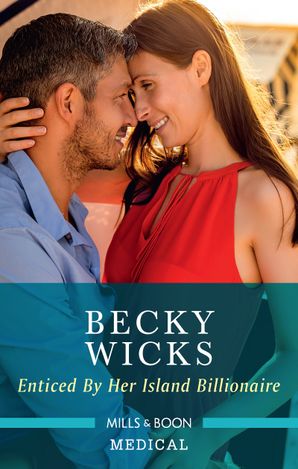 Tempted…by a man she can't have!
Dr Mila Ricci is excited to visit the stunning Indonesian island where Sebastian Becker is pioneering a technique to heal scars. But he's the exact opposite of the rich celebrity surgeon she'd been expecting — and Mila is immediately attracted to him! Wrestling his own demons, Sebastian might be sexy but he's no superficial playboy; he craves a home and family. Things Mila feels are not for her, especially not with him…
Izzy
All I remember about Izzy is that she dropped her asthma puffer on night 1 #relatable. According to her bio her dream date involves arcade games, Mexican food and frozen margs which honestly sounds like the best date ever. Read Cassandra Samuels's Collector of Hearts for a romance novel with a feisty fun heroine and a hero that'll take your breath away.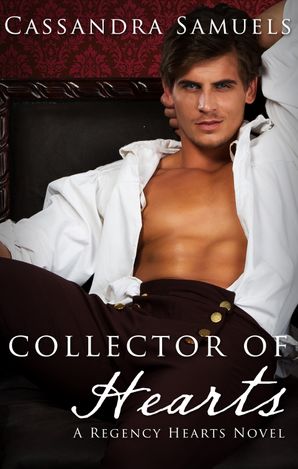 A heart worth collecting just might be a heart worth keeping.
Thanks to a wastrel father and a laudanum–addicted mother, Arabella Fleming and her twin sister have one – and only one – season in London in which to find suitable husbands.
Robert Mallory, Marquis of Shelton, is not suitable. Known as the Collector of Hearts, Shelton is a master of seduction, and he never fails when he sets his sight on a new target. And this season, he wants Arabella.
Juliette
The One Who Wrote Him A Letter. Read A Tale Of Two Christmas Letters for a similarly epistolary themed romance that'll make you smile.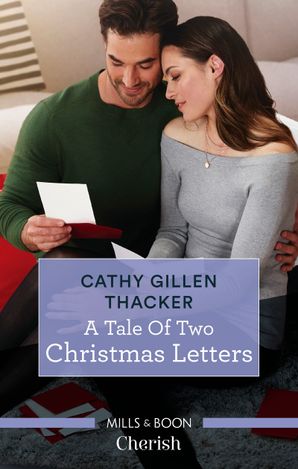 Will a single dad and three little girls fulfill her secret Christmas wish?
Rehab nurse Bess Monroe is mortified that she accidentally sent the wrong Christmas letter to her boss! And so now Jack McCabe, widowed surgeon and father of three little girls, offers his friendship to get through the holidays. But their pact soon turns into something more. Can a woman who's been burned by love open her heart to Jack for the holidays — and maybe forever?
Kaitlyn
The Intruder in the bridal gown. Also she loves a dude with tatts. She also says in her bio that if her life were a rom-com it'd be 50 First Dates 'because these days I will go on a date and forget all about it, because they were that boring' #ICONIC. Read Lovestruck by Bronwyn Sell for a rom-com about a romantically challenged family, and a jilted bride who's become jaded about the prospect of love.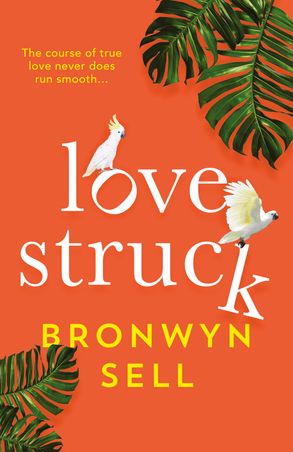 A clever, heartfelt romantic comedy about a charming family who live in the most romantic place on earth but can't catch a break when it comes to love. For fans of Marian Keyes, Star-Crossed and Offspring.
Kristina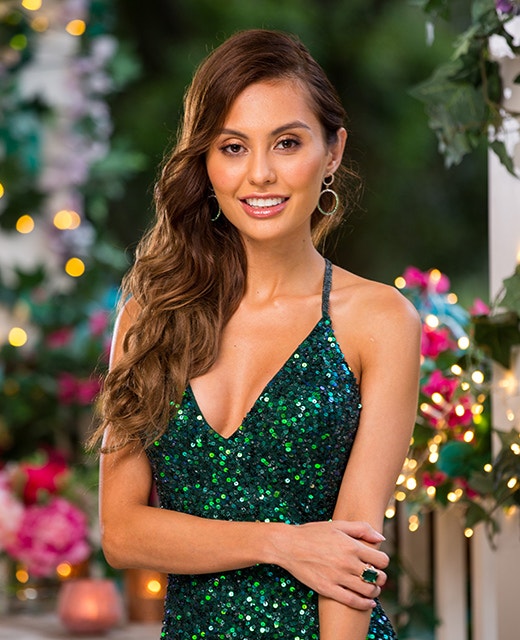 On-screen Kristina has only been seen as one third of the (in)famous threesome. Also she did jujitsu with Locky on the red carpet which was fun! Apparently she is a Phd Scholar which is awesome. Read Burned by Sarah Morgan for a hot, sexy martial arts themed romance…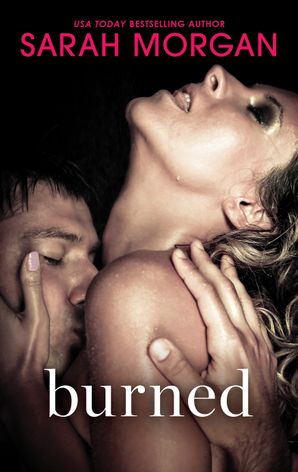 Trainer and martial artist Rosie Miller's zen is seriously compromised when Hunter Black–her former coach and lover–becomes her new boss. With all the sexual energy still crackling between them, her poor little zen doesn't stand a chance. So this time, Rosie is determined to do more than put up self–defense. She and Hunter are going to play by her rules….
Laura
Loves the finer things in life, not keen on Bali. For pure irony's sake read Dreaming of Bali, an anthology of stories about romance under the palm trees…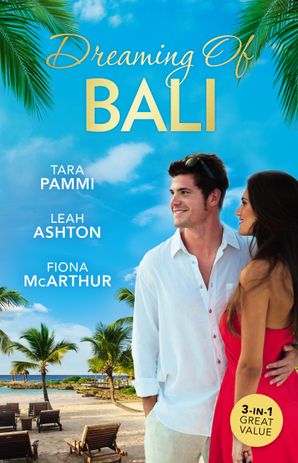 Maddy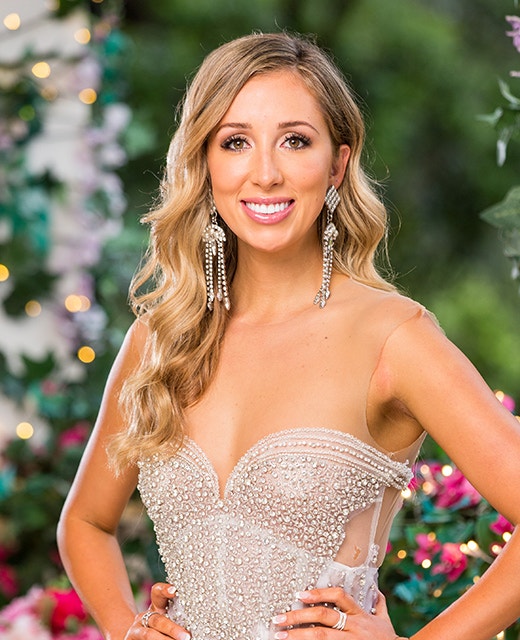 A Blonde. Brought a chalkboard on night 1. Says in her bio 'I don't want to be an old lady who lives in a little flat with 10 cats. I don't even like cats!' which is rude because cats are the best. Her strident nature and school teacher occupation match Maddy perfectly to Miss Sylvia Blackberry in The Pursuits of Lord Kit Cavanaugh, a Victorian-era romance by Stephanie Laurens.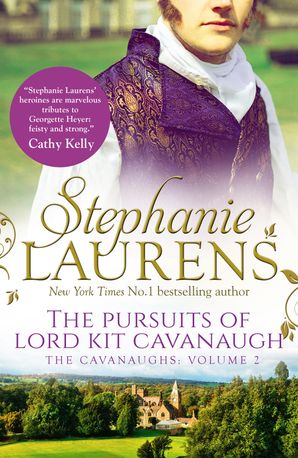 Miss Sylvia Buckleberry's passion is her school for impoverished children. When a new business venture forces the school out of its building, she must act quickly. But confronting business owner Kit Cavanaugh is a daunting task made even more difficult by their first and only previous meeting, when, believing she'd never see him again, she'd treated him dismissively. Still, Sylvia is determined to be persuasive.
Marg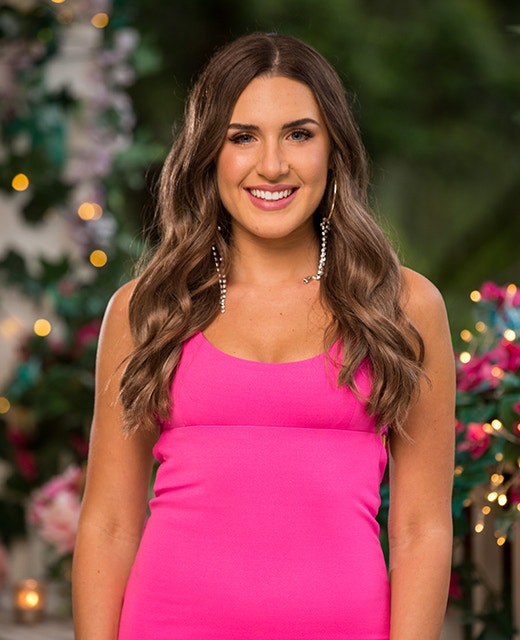 I have no idea who this young woman is. According to her bio she is a hopeless romantic who loves cute dates and is 'clueless' when it comes to dating. Adorable, why can't we have more of Marg on our screens?! Read The Modern Woman's Guide to Finding a Knight by Anne Klein for a romantic comedy about mistaken identities, double lives and real live knights.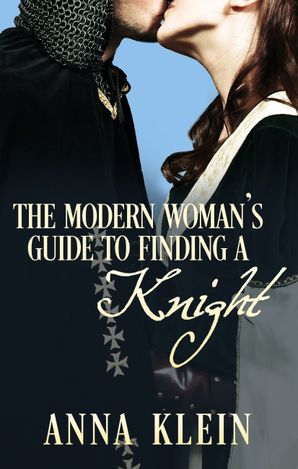 Connie leads a double life. During the week, she is an up–and–coming designer and dressmaker, creating sleek, elegant gowns for the wealthy elite. But come the weekend, Connie becomes Lady Constance, a member of the House Felicitous at the local Renaissance Faire, creating beautiful historical garments for herself and her friends and teaching dancing to fair attendees. Fearing loss of business should her stylish clientèle discover her extracurricular activities, Connie keeps her professional life and her faire life carefully separate. However, everything changes when she's saved from certain death by Sir Justin: a rising star in the joust and an actual knight in shining armour.
Nicole
The Dancer. Nicole came in dressed as a Vegas showgirl and high-kicked her way to the 'Triple Threat' rose. As a theatre-nerd myself, Nicole is a woman after my own heart, and her delightful, often confused, direct-to-camera interviews only endear her to me more. Also she says she has a talent for 'assembling flat pack furniture' damnn THAT IS A SKILL. If you love Nicole as much as I do read Red Dust Dancer by Eva Scott for a romance about a Parisian showgirl who moves to a remote country town in Queensland to run a cattle farm, and finds herself teaching the residents of her small country town how to get in touch with their inner showgirl.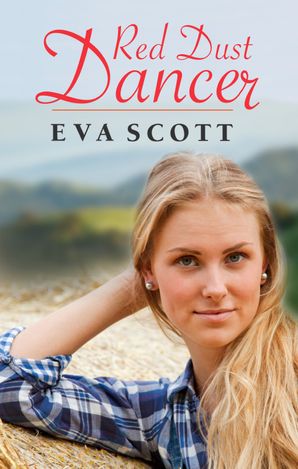 Tamsin Cooper's career as a Parisian showgirl is coming to an end. Nearly thirty, with no boyfriend and no prospects of a family of her own, she decides to take up her inheritance–her Uncle Ted's cattle farm in Queensland. Farm life seems to be suiting her until Tamsin discovers that Uncle Ted had a secret–and her sexy neighbour Angus Walker helped him keep it.
Faced with losing her farm and her heart, Tamsin returns to what she knows best, dancing, and starts teaching the residents of Elliott's Crossing how to get in touch with their inner showgirl. She may have the dance moves, but can she shimmy past a forty–year–old lie and a betrayal of lost love to find her place–and rediscover love–in this country town?
Rosemary
THE PENGUIN. SO MUCH LOVE FOR THE GIRL WHO CAME IN A PENGUIN SUIT. Read In At The Deep End by Penelope Janu for a story about a marine biologist, an Antarctic journey and a touch of romance with a very hunky Norwegian naval officer (there may or may not be penguins there too).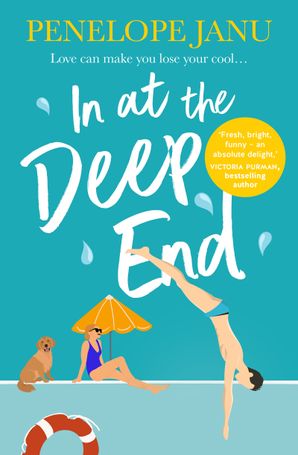 What woman doesn't love a real-life hero? Harriet Scott, for one. Fiercely independent, she grew up travelling the world on the environmental flagship The Watch. So when Harriet's ship sinks in Antarctica and she has to be rescued by Commander Per Amundsen, an infuriatingly capable Norwegian naval officer and living breathing action hero, her world is turned upside down. But maybe, just maybe, polar opposites can, in fact, attract … A quick-witted romantic comedy about losing your cool.
Roxi
She's a badass mechanical engineer who's definitely shown her fiery side in the first few episodes. For a similarly fiery heroine, in a post-apocalyptic landscape, read Lying in Ruins by Jami Gray.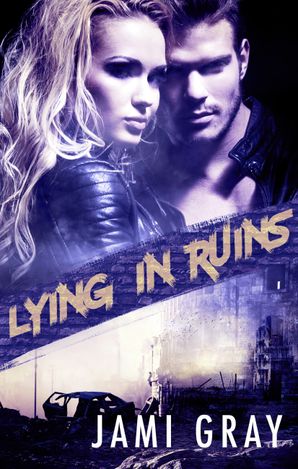 Charity uses lethal survival skills learned too early in her work as a 'Hound, sniffing out pivotal secrets for one of the most powerful people on the west coast. Her work is deceptive, deadly, and best performed solo, which means when she has a run–in with a member of the notorious Fate's Vultures, she has no intention of joining forces in some mockery of teamwork. The man might be sexy as hell, but she travels alone. She will accomplish her mission and she will settle a score – hopefully with the edge of her blade. But fate has other plans.
Sometimes, when the world's gone to hell, it's better to stick with the devil you know…
Steph
Said 'Daddy approves for Daddy' while dressed as the Dad character on the photoshoot date, shamelessly flirting with Locky (and tbh having the hottest chemistry despite (or because of) the moustache) and ergo wins my eternal love. For another story of mistaken identities and unmistakeable attraction read A Lady In Disguise by Lynsay Sands.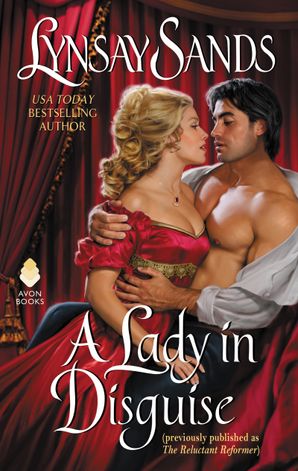 It's a case of mistaken identities and unmistakable attraction in New York Times bestselling author Lynsay Sands' classic historical romance, previously published as The Reluctant Reformer!
Zoe-Clare
Has red hair is not ashamed to say it. Read One Scandalous Christmas Eve by Susan Stephens.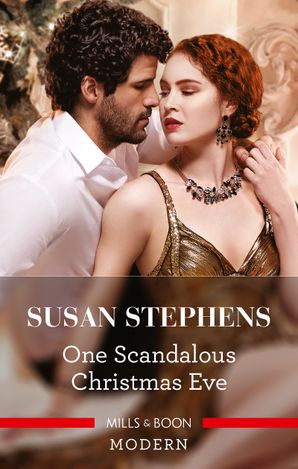 All the billionaire wants for Christmas…is her, in his bed!
Smouldering Dante Acosta has got to be physiotherapist Jess's sexiest client yet. Even injured, the playboy polo champion exudes a raw power that makes Jess giddy…until she discovers he's bought her parents' farm out from under her!
Jess's indignation only adds fuel to the fire raging between them as they try — and fail — to resist each other. Dante is prepared to fight for their chemistry this Christmas — is he prepared to fight for Jess's heart?
Still looking for something to read? We have even more recommendations for you!
By Eloise Plant
Featured Image Credit: Network 10