Is it the television event of the year? Married at First Sight, one of our favourite TV shows of the year, every year, came back to our screen this week and we are already OBSESSED. No, MAFS is not a great TV show, it's not even a good TV show, in fact many hours spent watching it are also spent thinking 'Why am I watching this?' 'Could I not have a better use of my time?' 'Shouldn't I watch The Crown or Chernobyl instead?'
No.
MAFS is GLORIOUS TV, the perfect weeknight binge after a long day at work and is filled with juicy drama you can spend the next morning dissecting with your co-workers, friends and family.
We've hit week 2, all the victims er couples are here and I, for one, could not be more ecstatic. Because with the weddings and honeymoons over, the best part is next. Yes, it's dinner parties, commitment ceremonies and living together. OMG! The drama level is about to hit the stratosphere.
So, if you simply cannot wait until the next episode's drama between Natasha and Mikey, you want more of the sweet vibes you get from Poppy and Luke, or you can't get enough of Tash and Amanda these books are the PERFECT reads for you!
And unlike MAFS, we promise these ones will have Happily Ever Afters…
Poppy & Luke
Eloise: Aren't these two the cutest??? Australia collectively fell in love with Poppy and her charmingly sad tale about her husband's 'accident' (he fell into his co-worker's v*agina). Also, her freak-out about a pimple on the day of her wedding was so relatable. LITERALLY MY NIGHTMARE. However, all of Poppy's fears and anxiety was settled with Luke's steady, calm emotional support at their reception. PLEASE LET THIS COUPLE WORK OUT!!
So, to celebrate their 'second chance at love' on MAFS we think you should check out Diamond For the Single Mum by Susan Meir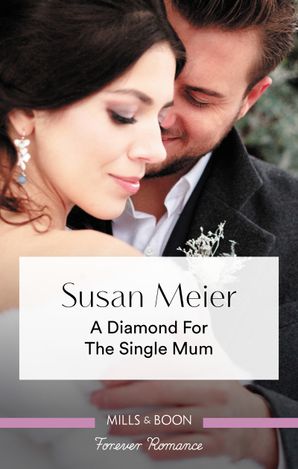 From billionaire bachelor…to doting daddy?
Seth McCallan is committed to being a bachelor until his best friend's widow Harper crashes into his world. Discovering Harper's been left with nothing, Seth resolves to put things right. Even if that means Harper – and her baby daughter – moving in. Even if that means a pram in his penthouse. Even if that means awakening a dangerous longing to stand by her side, now and always…
Cathy & Josh
Eloise: Ok, so Josh's face when Cathy walked down the aisle towards him was literally the heart-eyes emoji in human form and these two are ALREADY SO COUPLY AND CUTE. I can't. Is this show actually making me believe in love?
If you love a sweet romance check out A Bridesmaid to Remember by Amy Vastine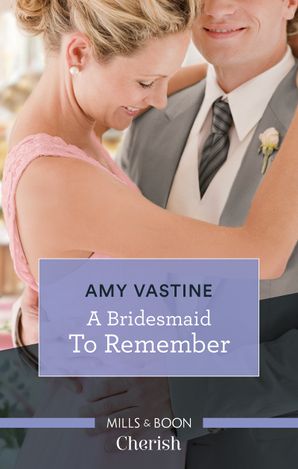 This bridesmaid's been blacklisted…so why is he risking everything for her?
It was the perfect wedding – until the groom spontaneously announces he's in love with bridesmaid Bonnie Windsor! Now Bonnie's being ostracised by the entire town. The only person willing to stand up for her? The bride's super-handsome brother, Aaron Cole. And he'll risk everything – including his family – to prove that this pretty woman deserves a happily-ever-after of her own.
Amanda & Tash
Jo-Ann: I could talk for hours about those two so-called bridesmaids of Tash's but I'd rather focus on these two gorgeous women. A self-claimed romantic at heart, Tash is a dead ringer for Ruby Rose. Amanda is a Goddess. I can only hope they go the distance… Whilst we wait, be sure to check out these two women who have a lot to learn about life, love, sex, and each other.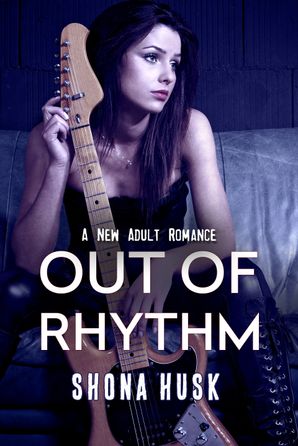 Falling for her best friend was never going to make life easy. After an almost accidental drunken kiss almost six months ago, they aren't even talking. Gemma can't even talk about it with anyone – not her family, not her bandmates, not even the one person she used to share everything with. Instead she lives in a space of indecision and pain, and it's affecting all aspects of her life, including the band.
Kirsten  misses Gemma like crazy, but does she miss her as a friend or as something more? She's confused and Gemma is hurt, and the consequences of a bad decision will affect more than their personal lives. Will another kiss, a sober kiss, a kiss with intent, do more damage, or could it be the start of something more?
Natasha & Mikey
Jo-Ann: Natasha has the beauty and the brains and always goes for the "alpha man". Mikey claims he's one of them but then he claims he's awkward with girls and I'm already thinking they're doomed. But Mikey has a heart of gold – probably the most caring, sweet and genuine guy I've ever seen on this show.
Opposites are most definitely attracting here and also with this sizzling read…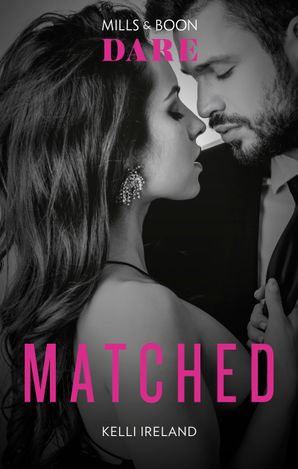 Opposites attract…but can a whirlwind romance really last?
A dating app error matches free-spirited Rachel with seriously alpha Isaac, a sexy CEO. The pair give in to their sizzling chemistry during a lust-fueled weekend in Dublin – and discover a surprising connection that goes beyond the bedroom. Back home, they're both ready to give things a go…until Rachel is faced with a choice that could ultimately betray Isaac. With their passionate affair on the line, can they trust each other?
Hayley & David
Jo-Ann: Wow. Not sure how to take these two. Whilst they both seem okay – if you forgive Hayley's seemingly 'no filter' state and David's disapproving parents – it looks like these two – equally headstrong – are going to be the designated drama couple. Will they be enemies or will they be lovers? Whilst we wait for the fireworks, here's something to whet the appetite…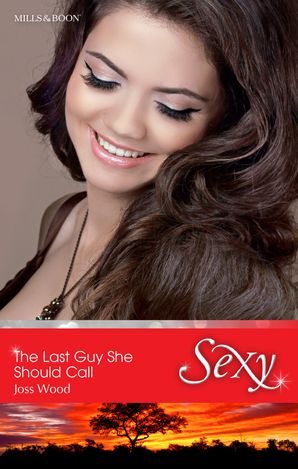 She'd got his number luckily!
For savvy antiques dealer Rowan Dunn life is good–until a passport error gets her deported back to South Africa! Stranded at the airport, Rowan can remember only two phone numbers–her parents' (definitely not an option!) and her best friend's brother's. As much as she hates it, Rowan knows she has no choice. It's time to call Seb Hollis and ask for help.
Seb is even sexier than Rowan remembers–and just as infuriating! He's always pushed her buttons, but at least now she knows how to push them back. Maybe it's time to start sleeping with the enemy–even though Rowan's sure there won't be a whole lot of sleeping going on!
Vanessa & Chris
Jo-Ann: Chris is one of those guys that seems "too good to be true" but he IS real and I am secretly in love with him (sorry husband of mine). As for Vanessa, her insecurities were breaking my heart. She likened their matching to Beauty and The Beast (ouch) but hopefully she'll see that Chris does really like her. And if these two don't work out, I will be DEVASTATED.
Thankfully, there's a happily ever after for this scarred heroine thanks to Australian author Amy Andrews….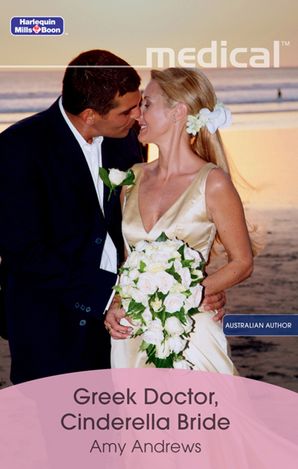 Dressed in her shapeless labcoats and baggy clothes, no one would know medical research assistant Isobella Nolan might once have become Australia's next supermodel. Since an experience left her scarred emotionally and physically, she has hidden herself away.
Greek doctor Alex Zaphirides can have any woman he wants. Despite vowing never to let a woman close again, he's intrigued by shy, innocent Isobella – and is determined to be her Prince Charming. He'll show her just how beautiful she really is – and turn her into the most stunning bride Australia has ever seen!
Connie and Jonethen
Jo-Ann:This is the one I've been waiting for. This is the one that better work! Connie. Super smart. Super shy. Just plain Super, I reckon. She deserves to find the perfect love. Enter Jonethen! Warm. Cheerful. A top bloke. And his love for his family is just beautiful. They look so good together and have now taken the number one spot as my favourite couple. Will Jonethen bring Connie out of her shell? Only time will tell and whilst you wait, check out Moonlight Over Manhattan by Sarah Morgan.
She'll risk everything for her own Christmas miracle…
Determined to conquer a lifetime of shyness, Harriet Knight challenges herself to do one thing a day in December that scares her, including celebrating Christmas without her family. But when dog walker Harriet meets her newest client, exuberant spaniel Madi, she adds an extra challenge to her list – dealing with Madi's temporary dog sitter, gruff doctor Ethan Black, and their very unexpected chemistry.
Ethan thought he was used to chaos, until he met Madi – how can one tiny dog cause such mayhem? To Ethan, the solution is simple – he will pay Harriet to share his New York apartment and provide twenty–four–hour care. But there's nothing simple about how Harriet makes him feel.
Aleks and Ivan
Jo-Ann:Hmm, what can I say about these two. Or to be more accurate Ivan – oh, excuse me but it's pronounced eevarn. To me he came across as a spoiled brat. He called himself obnoxious and he was right. But Alex put him in his place and took him to task quite nicely. I don't see these two lasting though. Sorry not sorry Ivan/eevarn but the only thing you and Alex have in common is your job. Luckily for us at Romance.com.au, we know a thing or two about explosive couples so make sure you check out Wedding Night With Her Enemy by Melanie Milburne.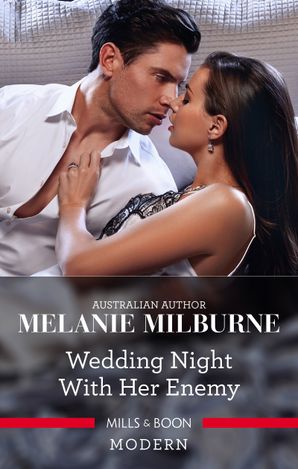 Blackmailed by the billionaire!
Allegra Kallas detests Draco Papandreou – and she especially can't stand the desire she feels whenever she sees the arrogant man who once rejected her! So she's horrified when her father's business runs into debt and the only man who can save them is none other than the ruthless Greek.
No matter how much Allegra protests, Draco knows the driven career woman feels the fire that rages between them. And he's not above using his power to blackmail her into confessing it! To satisfy their cravings, Draco has a sinful plan: he'll make Allegra his wife, and seduce her into his bed…
Mischel and Steve
Jo-Ann:Here we have the mature couple. If you ignore the "Darth Vader" mask and the talking to oneself multiple times (hell, we all do that), Michelle is warm and engaging and I loved it when she called herself 'bat shit crazy'. Thankfully, she's the 'quirky bat shit crazy' and not the 'bunny boiler bat shit crazy' and to top it off she's been cheated on by EVERY man she's EVER had a relationship with! So let's pair her with Steve – a cheater!! Yes, there's that. And no doubt it's going to be a hurdle for Michelle but I love Steve! That smile he gave as she walked down the aisle and the way he calmed her, he won me over instantly. Let's hope they find their happy ending together. If they don't then satisfy yourself with this 40+ couple in Next To You by Sandra Antonelli.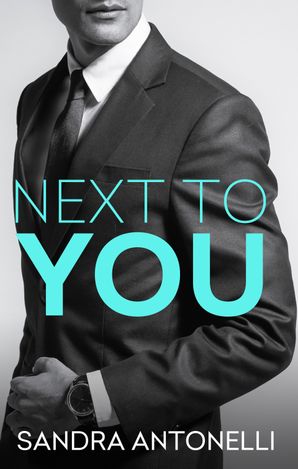 A witty, quirky and unexpectedly moving story about cinema, secrets and a complicated love affair.
A love of '70s bubblegum pop music isn't the only unusual thing about William Murphy – being a six–foot–three albino also makes a guy stand out. Will's life is simple and he likes it that way. But when he meets his new next–door neighbour, complicated begins to look rather attractive.
Caroline's trying to put her past behind her and grab life by the balls, which means finding new friends besides her dog, Batman. Will offers her neighbourly friendship, and as they bond over old movies, Caroline regains her confidence and unexpected love blooms.
But real life's not like the movies, and their cute romantic comedy goes all Fatal Attraction when her vengeful ex shows up. Will learns that nothing about Caroline is quite the way it looks, and his simple life turns more complicated than he could ever imagine.
Stacey and Michael
Jo-Ann:Even before she's out of the limo, Stacey's friends are saying she won't like Michael and I'm already agreeing with them. He's entertaining that's for sure but there's just too many things that grate. I could forgive the chocolate metaphor vows, I could forgive the hyena laugh but the way he talks about women…uh-uh, no siree, Billy Bob. You can take your 'Freddo Frog', Michael and 'Snicker'-off – there's no 'Dream' ending here.
Eloise: Eugh these two are a dumpster fire. I for onecan't wait to watch it explode. BRING ON THE HONEYMOON.
Jo-An: If, unlike Eloise, you're keen for romance with a dream ending and a kind-hearted (non-chocolate punning) family man read Summer At The Shore by Carol Ross.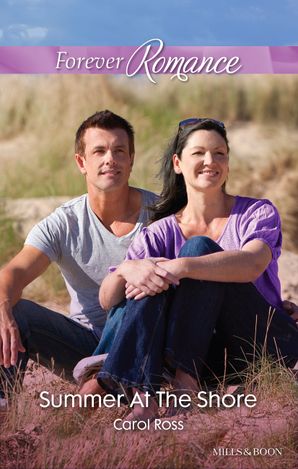 Saving lives is who they are!
Risking his life for others is all in a day's work for Coast Guard Petty Officer Jay Johnston. Until he comes to the rescue of Mia Frasier after her small plane goes down. Maybe it's because the empathic, blue–eyed vet wants to save the world just as passionately as Jay wants to create a safe haven for his five younger siblings, but there's no denying their bond.
Despite his growing feelings for Mia, a romantic relationship isn't on Jay's radar. How can two people always on the move stay in one place long enough to create a family of their own?
** Us @ MAFS **
By Jo-Anne Milne & Eloise Plant