Who doesn't love a TV doctor?
5. Doc Martin from Doc Martin
This British doctor is very unusual. Scared of blood and unemotional, he is almost the exact opposite of Dr Hugh Knight, but people love watching him. He is quirky and has his own kind of attractiveness and charm. Resisting Her English Doc is a great read for anyone who loves a doctor with a difference.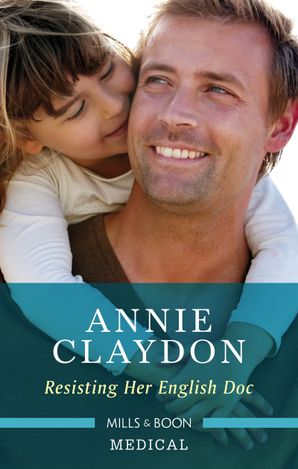 Running from her past… towards a future together?
Recovering from career-ending injuries, dancer Fleur Miller is impatient to get off Maple Island. But handsome new arrival, English doctor Rick Fleming, seems determined to push her buttons! The island Fleur once called home now only holds painful memories, but her intense connection with single dad Rick soon challenges Fleur to reimagine life on the island – with a family of her own.
4. Hugh Knight from Doctor Doctor
This list wouldn't be complete without our very own hot doctor Hugh Knight. From heart surgeon to local GP, this small-town doctor is getting hearts racing for all the right reasons! If you love reading about small-town doctors then GP Ben Mitchell from A Nurse and a Pup to Heal Him is my pick.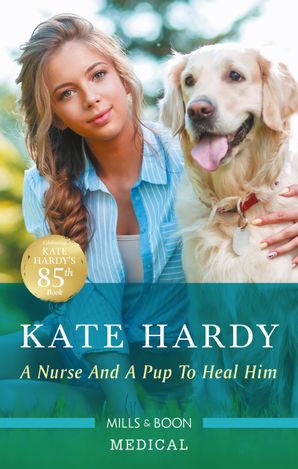 A nurse, her puppy…and the family he never thought he'd have?
After losing his wife and baby to his best friend, guarded GP Ben Mitchell's sworn off love. But nurse Toni Butler and her adorable therapy dog Archie are drawing him out of his shell. When a romantic weekend in Vienna leads to an unexpected pregnancy, Ben's painfully reminded of the family he lost. What will it take for Ben to believe this family's for keeps?
3. Dr Connor Rhodes from Chicago Med
Cool, calm and possibly the best thing about Chicago Med. Dr Rhodes is a bit of a bad boy with a past he is trying to escape, a bit like Dr Eric Hart in Her Secret Miracle.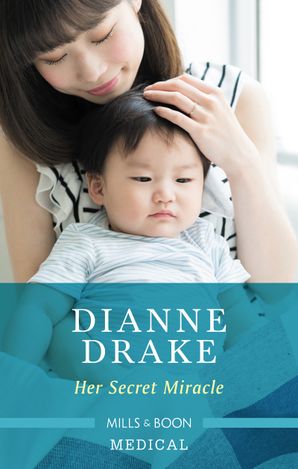 Can their miracle baby…bind them – forever?
Dr Michi Sato will never forget the night of incredible passion she shared with lone-wolf billionaire and surgeon Eric Hart. Especially as it resulted in the baby she never thought she'd have. Her son's heart condition has meant Michi's always put him first, but now she must fly him to New York for treatment…and tell guarded bachelor Eric that he's a father!
2. Dr Doug Ross from ER
aka George Clooney and probably the most famous hot doctor. ER dominated television ratings for most of the 90s and a large part of that was due to George. Dr Doug Ross reminds me of ER doctor Jack Morgan in A Nurse to Tame the ER Doc.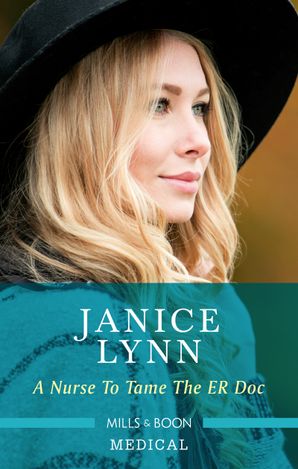 Their connection is undeniable…will it last forever?
Nurse Taylor Hall is finally putting her life back together post-divorce. And a fling with sexy playboy Dr Jack Morgan, when they're both working at a music festival, is the perfect way to move on. Their chemistry is electric, but Taylor isn't looking for commitment, and Jack's leaving town soon. Unless their deep unexpected bond can convince Taylor to fight for a second chance at forever…
1.Dr Derek Shepherd from Grey's Anatomy
Dr Derek Shepherd, or McDreamy, was one of my favourite doctors on TV. Charming and sexy, he made drab hospital scrubs look fashionable. As hot doctors go, he is my first pick. Surgeon Chase Barrington from Redeeming Her Brooding Surgeon comes in close second to share the title of McDreamy, with his brooding good looks and a dedication to saving lives.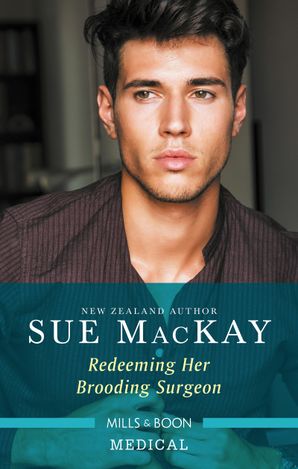 He couldn't save his friend…can she save his bruised heart?
Haunted by the fact he couldn't save his best friend, brooding surgeon Chase Barrington dedicates himself to saving lives. He won't get close to anyone again, but is blindsided by a passionate kiss with stunning ex-army doc Kristina Morton. Suddenly Chase is on a rollercoaster of emotions, but can he leave the past behind and embrace a future with Kristina?