Who doesn't love a good romantic-drama? These shows are fast-paced fantasies of wealth, power and high stakes conflict. Even better, the chemistry pops! High sensual and emotional tension us through the twists and turns of the story. The anticipation sizzles…
The heroes are strong, yet vulnerable, wealthy, ambitious, hardworking and sexy as sin. The heroines are independent and smart with their own goals and dreams, which may not include looking for Mr. Right. Falling in love might complicate everything.
Dramatic, sizzling and mesmerising. These TV shows are the perfect binge-worthy dramas we are re-watching this winter.
Dynasty
A modernized reboot of the 1980s primetime soap follows two of America's wealthiest families, the Carringtons and the Colbys, as they feud for control over their fortune and their children. Told primarily through the perspectives of two women at odds — Fallon Carrington, daughter of billionaire Blake Carrington; and her soon-to-be stepmother, Cristal, a Hispanic woman marrying into the WASP family — "Dynasty" not only features the glitz and gloss of extreme wealth, but also exposes the dark underbelly of a corrupt world built on backroom deals.
Why we love it: The Dynasty remake has ALL the elements we love. Uber-rich family members fighting for power and influence, epic and lavish parties, gripping and pulpy scenes and a LOT of steamy romance…
Where to watch: Netflix
If you love Dynasty read…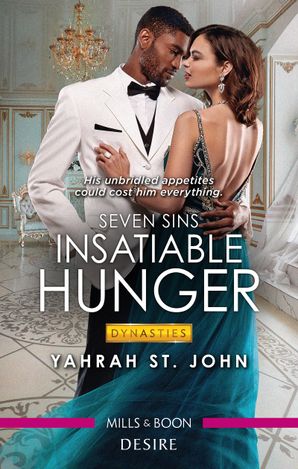 She's just a friend…but he craves so much more…
Ryan Hathaway isn't about to let his friend marry the wrong guy — not when the right guy is him. But getting out of Jessie Acosta's friend zone could destroy his plans to become Black Crescent's CEO. He can't afford to give in to the overwhelming temptation of wanting her. But with another man looming in Jessie's life, Ryan can't afford not to…
Billions
Chuck Rhoades, a sincere but ruthless US attorney, engages in an egoistic battle with hedge fund kingpin Bobby 'Axe' Axelrod as they try to outdo each other in the competitive financial market.
Why we love it: It's slick, smart and endlessly bingeable. This show is utterly addictive viewing.
Where to watch: Stan
If you love Billions read…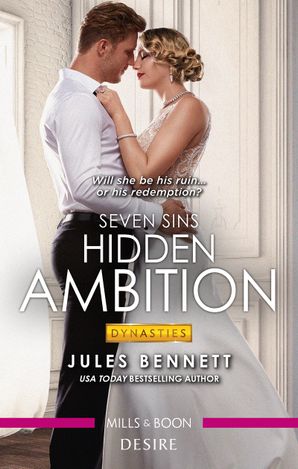 Revenge has never been hotter — until desire burns away their deceptions…
Chase Hargrove is on a mission to take down the company that destroyed his family…by becoming its CEO. Loyal Black Crescent employee Haley Shaw is his unwitting secret weapon. But when Chase is blindsided by passion for her, he gets careless. With his hidden motives exposed, will he lose everything — even Haley? Or will the tables turn when he learns she has hidden motives of her own…?
Suits
Mike Ross, a talented young college dropout, is hired as an associate by Harvey Specter, one of New York's best lawyers. They must handle cases while keeping Mike's qualifications a secret.
Why we love it: Sexy lawyers. Need we say more? Also this is the show Megan Markle, now married to Prince Harry, starred on before she married into the British Royal family…
Where to watch: Netflix
If you love Suits read…
When keeping things strictly business isn't an option… Keeping secrets is the only one!
There's a new bachelor in town, knocking lawyer Abby Hartman off her game. Scotsman Duncan Stewart, her client's sexy grandson, should be off–limits – but certainly a brief, mind–blowing affair wouldn't be too terrible. Things heat up…way too fast. And when a family crisis reveals Abby's true identity, they must choose between keeping their fling temporary or making a permanent merger!
The Good Wife
Alicia Florrick deals with life and caring for her two children after her husband Peter, a former state's attorney, is imprisoned for a sex and corruption scandal.
Why we love it: Oh so addictive, the plot is so riveting you'll start at episode one and you won't be able to stop watching!
Where to watch: Amazon Prime 
If you love The Good Wife read
She can't let anything derail her passion project, not even a second chance with the sexiest man alive…
The deal that could bring Quinn Bazemore's career back from the brink has one catch: she must partner up with her ex-lover Max Abbott. Quinn can't forget the pleasure-filled summer they shared. But now she's butting heads over business strategy with the mouthwatering marketing VP, even as their reawakened desire threatens to expose her deepest secrets…
The Royals
The royal family is thrown into turmoil when the heir to the throne dies suddenly. His younger siblings have a hard time with their new roles, while the queen tries to secure her grasp on the throne.
Why we love it: This show is so pulpy and deeply ridiculous. But we can't we stop watching??
Where to watch: Stan
If you love The Royals read…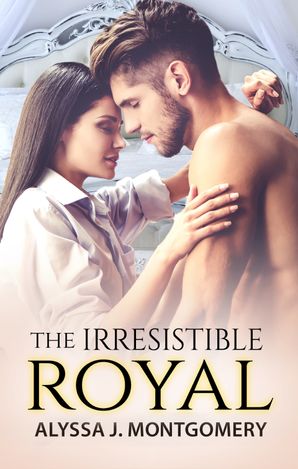 He's everything a bad boy royal should be…
Prince Marco of Ralvinia is lethally handsome, incredibly rich and irresistibly sexy. His royal title and prestigious position as a high–powered CEO bring a high media profile, and women flocking to his door. But after tragically losing the one woman he's ever loved, Marco indulges only in casual affairs, never risking his heart.
He's everything she doesn't want…
Thrown into the path of a handsome, single prince by her social–climbing mother, Chloe Salvatore wants nothing more than to escape. Prince Marco leads a glamorous life, but it's the antithesis of all Chloe believes she's looking for in a romance.
Gossip Girl
Blair Waldorf is the toast of the adolescent lot at the Upper East Side school and envied by one and all. But, her perfect life is unsettled when her ex-best friend enrolls at Blair's private school.
Why we love it: This show is the teen-drama to end all teen-drama. Who doesn't love this show about rich teens tearing up Manhattan, plotting against one another, getting involved in scandals, parading couture fashion for school uniform… and of course having all their secrets revealed by the local blog Gossip Girl.
Where to watch: Netflix
If you love Gossip Girl read…
Will a mutual makeover pact transform these friends into lovers?
Friends James Gillen and Natasha Remington share something in common — they were both recently dumped. So the pair embark on a mission to make each other irresistible to the opposite sex. Mousy librarian Nat becomes stunning, exciting Tasha, while conservative, wealthy James transforms into magnetic risk taker Jamie. But when becoming seductive means seducing each other, the white-hot attraction they ignite might change everything…
Revenge
To avenge her father who was jailed for a crime he did not commit, Amanda rents a house in the Hamptons and attempts to bring the real perpetrators to justice.
Why we love it: It's a pulpy revenge drama set in the opulent Hamptons. Lots of beach parties, scandal and will-they-won't-they romance thrown into the mix.
Where to watch: Stan
If you love Revenge read…
He'd set the perfect trap…until he got caught.
Blake Boudreaux's sex appeal is legendary — so is his family loyalty. When his father tasks him with retrieving a beloved heirloom to save their finances, the New Orleans playboy agrees, even if it means seducing Madison Armantine. The beautiful philanthropist is helpless against his strong arms and sultry Southern drawl, even as she suspects ulterior motives. But what if Madison isn't the only one falling in love?
Still looking for a book to read? Love all things wealth, power & high-stakes drama? Check out Mills & Boon Desire.