At Romance.com.au now that the first season of Sweet Magnolias is over — and we cannot wait for season two because that ending…OH.MY.GOD — it's time to apply what we've learnt about our three fabulous ladies of Serenity and show you what we believe they are currently reading and what we think they should be reading.
Maddie is currently reading.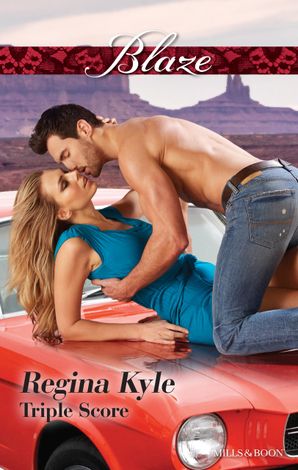 Cal is all about Maddie and Maddie's all about Cal. Of course, there are no arguments from us!
Prima ballerina Noelle Nelson needs to recover from her injury and return to the stage. She won't consider failure…or be distracted by baseball's resident bad boy, Jace Monroe. His tattoos, wicked smile and deliciously athletic body might drive her crazy, but a media frenzy is the last thing this good girl needs.
Jace is sick with fear that his own injury will never heal, but he's not about to let anyone notice, especially the gorgeous blonde dancer he loves to infuriate. He's pushing himself past his physical capacity, putting his future at risk. Still, when it comes to making a play for Noelle, Jace is in scoring position — and he's not going to back down!
What Maddie should be reading.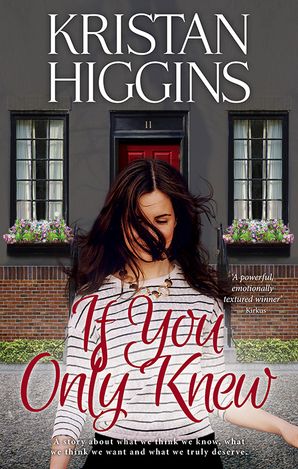 This funny, frank and bittersweet look at what we think we know, what we think we want and what we truly deserve, we've conveniently put at the very top of Maddie's TBR pile.
Letting go of her ex-husband is harder than wedding-dress designer Jenny Tate expected…especially since his new wife wants to be Jenny's new best friend. Sensing this isn't exactly helping her achieve closure, Jenny trades the Manhattan skyline for her hometown up the Hudson, where she'll start her own business and bask in her sister Rachel's picture-perfect family life…and maybe even find a little romance of her own with Leo, her downstairs neighbour, a guy who's utterly irresistible and annoyingly distant at the same time.
Rachel's idyllic marriage, however, is imploding after she discovers her husband sexting with a colleague. She always thought she'd walk away in this situation, but her triplet daughters have her reconsidering her stance on adultery, much to Jenny's surprise. Rachel points to their parents' perfect marriage as a shining example of patience and forgiveness; but to protect her sister, Jenny may have to tarnish that memory — and their relationship — and reveal a family secret she's been keeping since childhood.
Both Rachel and Jenny will have to come to terms with the past and the present, and find a way to get what they want most of all.
Helen is currently reading.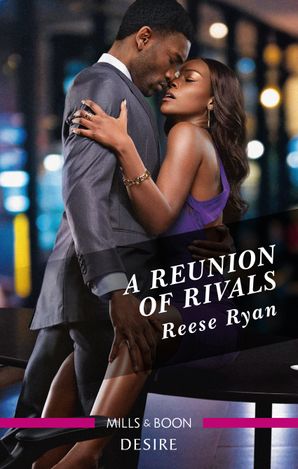 After reuniting with a lost love, we were so happy for Helen but then Ryan dropped a bombshell. Lucky for us, we found comfort in…
The deal that could bring Quinn Bazemore's career back from the brink has one catch: she must partner up with her ex-lover Max Abbott. Quinn can't forget the pleasure-filled summer they shared. But now she's butting heads over business strategy with the mouth-watering marketing VP, even as their reawakened desire threatens to expose her deepest secrets…
What Helen should be reading.

She wants a baby and is going to get one! Now with Ryan out of the scene, could Erik be the one?
The grandfather Hannah Robinson never knew has left her billions… if she becomes pregnant within six months. Hannah yearns for safety and stability, so it's ironic that danger–loving adrenaline junkie Yeager Novak is the perfect candidate to father her baby. Yeager's certainly up for the task — but only if they conceive the old–fashioned way while on an epic adventure.
It's the perfect arrangement. Until Hannah realises she wants more than a family and Yeager realises the dangers of risking his heart…
Dana Sue is currently reading.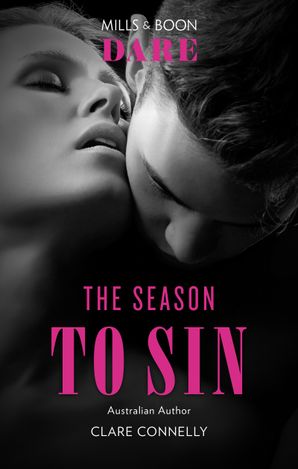 Jeremy has a smouldering gaze and seductive smile that has Dana Sue truly smitten, and he definitely belongs in a whole other franchise because "the force is strong with this one".
Storming into psychologist Holly Scott-Leigh's life, bad boy billionaire Noah Moore is so hot he leaves Holly breathless with just a glance. He's her potential client and she's never crossed that line before, but delicious Noah tempts her to sin. This festive season, from his hip London loft to a luxurious Paris hotel, Noah will show Holly how good it feels to be on the naughty list!
What Dana Sue should be reading.

Ronnie's back and looks like he's going to cause trouble — especially to Dana Sue's heart!
Two years ago, Sam Bailey lost the two people who mattered most. Now his daughter needs him. Despite their still-powerful attraction, Tara isn't ready to trust her estranged husband again. But Sam sees a chance to fight for their future, to redeem himself in Tara's eyes. He needs them to be a family again — even better and stronger than before…
And if you want to read the actual Sweet Magnolias series, you can find all 11 books below!
By Jo-Anne Milne