Valentine's Day means something different to everyone. For some people, it's the perfect opportunity for a romantic dinner out and a dozen red roses. For others, it's the catalyst to finally admit that those sparks aren't going anywhere so you may as well tell your crush how you feel. Then, of course, there are those whose stony hearts spurn the day of love but are very enthusiastic about opening a bottle of bubbly with their best gal friends for Galentine's Day on the 13th.
No matter where you stand, the one thing you can't avoid is … chocolate. Not just chocolate, but candy and cakes and sweets and all sorts of decadence everywhere you look. And honestly, if there's one thing I can get behind, it is a holiday that caters to my sweet tooth. So, here's a list of romances that feature sweet treats to dive into while you indulge your sweet tooth this Valentine's Day.
Only for Show by Charlotte Marigold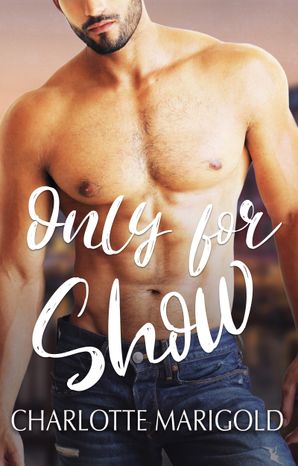 This romance is absolutely dripping in chocolate. But, like, literally. The opening scene sees our enemies to lovers couple pouring melted chocolate on each other for the photo shoot that will announce their fake relationship. But the sizzling chemistry between this reclusive chocolatier and her family's CEO playboy nemesis is blatantly real. And in the arms of her faux boyfriend, Sofia is in danger of losing all her senses.
Chocolat
Another romance where the chocolate theme is so powerful you can almost taste it. Based on the novel by Joanne Harris, Chocolat tells the story of Vianne Rocher, who arrives in the fictional French village of Lansquenet-sous-Tannes with her six-year-old daughter, Anouk, to open a small chocolaterie … tempting the town to bend the rules of their strict religious traditions. When Vianne falls for Roux, a visiting Romani man, it puts her in more danger than she could imagine.
Bittersweet by Jacquie Underdown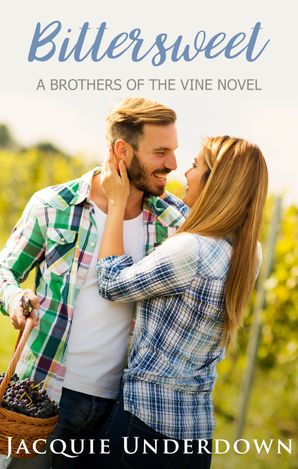 Magic cupid cupcakes? Count me in! When her best friend asks for help with her small-town cupcake shop, disgraced city chef Amy jumps at the chance to hide out while her ego mends. What she doesn't need is the distraction of Tom Mathews, her friend's brother-in-law. Amy's move was only ever meant to be temporary, but when tragedy strikes the Mathews family, Amy finds herself unable to move on. As she and Tom get closer, Amy finds every excuse to stay: first, she claims it's for the family, then she claims it's for the shop. But maybe it's for her own heart… A heartfelt small-town romance about the healing magic of cupcakes.
No Reservations
The healing magic of food in general is certainly a common theme in romance, one I heartily adhere to. In No Reservations, head chef Kate unexpectedly finds herself the new guardian for her nine-year-old niece Zoe. While Kate grieves for the loss of her sister and adjusts to being a mother, her boss decides to hire another chef to pick up the slack. But Kate has never been good at sharing her kitchen. And she's certainly not about to let this chaotic, loud, laidback man share her heart … no matter how many sparks fly.
Have Your Cake by Elise K Ackers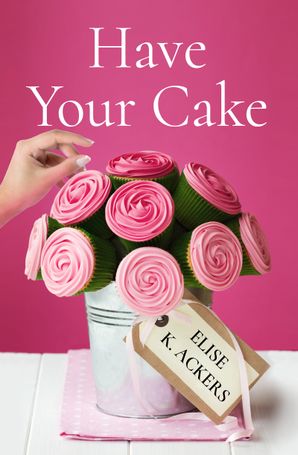 More cake? Why not! Abigail is the owner of a London boutique cake shop that offers unique cake creations for weddings. But her quiet life is shattered when intriguing albeit lonely socialite Dillon Wheeler literally crashes into her life, and one of her clever cake concepts becomes an overnight sensation. Now the media is asking questions about the woman behind the cake. But being in the limelight could ruin everything. For who's going to trust her with their happy ever after once they know what she did to sabotage her own? Have Your Cake is about a woman's self-reinvention, determination against all odds and, ultimately, her way back in to love.
Julie and Julia
An absolute classic with the queen, Meryl Streep, about the life of Julia Child and young blogger Julie Powell. This movie explores marriage, romance, friendship and the mouth-watering art of French cooking.
Mango Kisses by Elisabeth Rose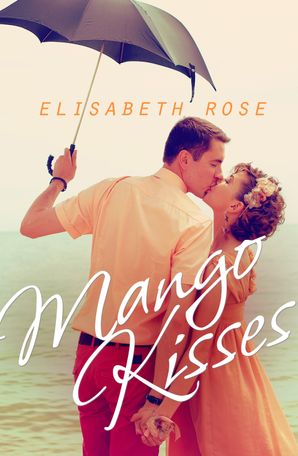 Honestly, this one sold me just with the title. Not strictly a book about food, this is a sweet summery coastal romance about Tiffany, an ambitious financial lawyer from the city, and her client, Miles, the laidback, surf-shop-owning, real-life sex fantasy. But when Tiffany uncovers a secret in Miles's financial papers, she is not ready to help Miles through the resulting emotional upheaval. With misunderstandings and secrets creating frost between them, will their summer romance go cold, or are their mango kisses just the beginning?
Sweet Magnolias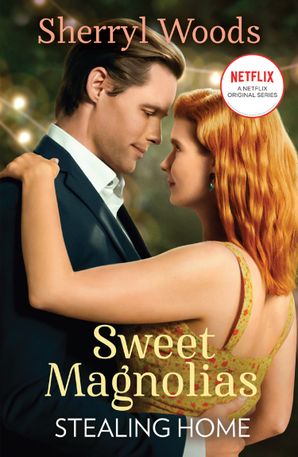 More chefs, small-town romances, and its fair share of cocktails! Based on the books by Sherryl Woods, this romantic TV drama follows the lives of three lifelong friends as they juggle relationships, family and careers, with the perfect balance of drama, romance and comfort food.
Now, if you don't mind, I'm off to buy myself a box of half-priced chocolates!
Still looking for a book to read? Check out even more of our Valentine's Day favourites
By Johanna Baker