Are you a Stark? A Targaryen? A member of the Nights Watch? We've paired all your favourite Game of Thrones houses with their perfect romance novels!
House Stark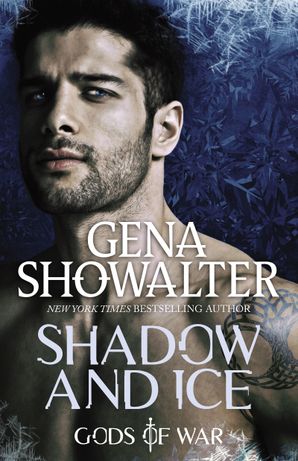 Knox of Iviland has spent his life competing in the All Wars, where vicious warriors with supernatural powers fight to the death to claim new realms. One winner takes everything – and all losers die. Enslaved as a child for his ability to control shadows, the most ruthless champion in history will stop at nothing to kill his king. But first he must win the battle for Earth. When a fearsome weapon imprisons every combatant in ice, centuries pass without progress…until she walks in.
Vale London craves a fun arctic getaway with her foster sister before settling down to open a bakery. Street-tough but vulnerable, she is unprepared to find ancient gods escaping a frozen cave – merciless beings who target her when she inadvertently enters their war.
Though Vale is now his enemy, Knox is consumed with lust and a fierce need to protect her. But only one combatant can prove victorious, and he will have to choose: live for freedom, or die for love.
Orphaned at thirteen, a mail-order bride at fourteen, widowed at sixteen, Sarah Kennedy has learned to depend upon no one but herself-reserving all her love for her younger brother Conner, and for the wounded hawks she heals and returns to the air.
A hardened Civil War veteran, personal tragedy has taught Case Maxwell three things: to be a patient, deadly fighter, to love nothing that can die; and that justice is blind. But when a confrontation with his sworn enemies, the Culpepper clan, leaves him near death, Case finds himself, like many another damaged wild creature, under the tender, unwanted care of Sarah Kennedy.
Destiny has brought the healer and the warrior together to brave chilling risks and dangerous truths in a hard, magnificent land-two souls haunted by a perilous present and the bitter ghosts of the past. But the intense emotion both Case and Sarah fear-the passion that burns like fire in the very heart of winter-is the only thing that can truly save them, as together they seek the courage to face the greatest risk of all: love.
House Lannister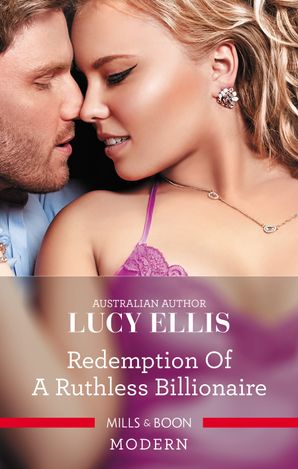 'I want you off my property.' But what Nik Voronov really wants is Sybella – in his bed!
Nik's not a Voronov by blood, but he's ferociously protective of his adoptive family. So when he believes single mother Sybella Parminter is taking advantage of his grandfather, he ruthlessly strips her of her job! But as unexpected desire threatens to consume them both, sweet Sybella might just be the redemption this brooding billionaire needs…
Real estate tycoon Nathaniel Montgomery is one deal away from making his first billion and fulfilling a promise to his dying father. Nothing will stop him from tearing down the decrepit St. Agnes hospital and erecting posh condos in its place. Not even the crystal-wearing, health food store owner whose publicity stunt lands him in the hospital.
House Targaryen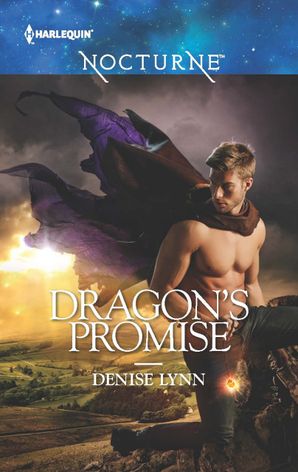 He was a Drake, a dragon. She was a St. George, born to slay them. They were meant to be mortal enemies, yet for three days the shifter and the succubus had been insatiable lovers. From that union a secret child had been conceived. Now Caitlin St. George had to finally tell Sean Drake she'd not only borne his son, but that the baby had been kidnapped. And only Sean could save him…
The tasks in front of Sean were not easy. He'd had to give his family's enemy all he demanded…and then become what he'd feared the most. Would this mission cost Sean the last shreds of his humanity, or could love finally tame the beast within?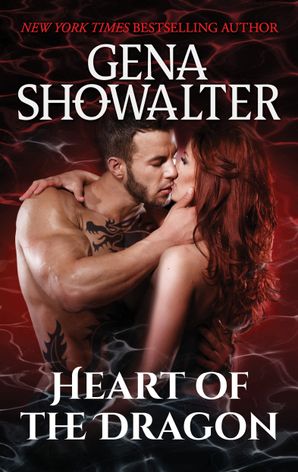 He was the answer to all her deepest, darkest desires but their forbidden love would either bring their worlds together or tear them both apart
Searching for her missing brother, Grace Carlyle never dreamed she would discover a secret world populated by mythological monsters or find herself facing a sword–wielding being whose looks put mortal men to shame.
But there he was, Darius en Kragin, one of a race of shape–shifting warriors bound to guard the gates of Atlantis, and kill all travelers who strayed within its borders.
Now Grace's life is in his hands, and Darius has to choose between his centuries–old vow and the woman who has slipped beneath his defenses and stolen the heart of Atlantis's fiercest dragon.
House Tyrell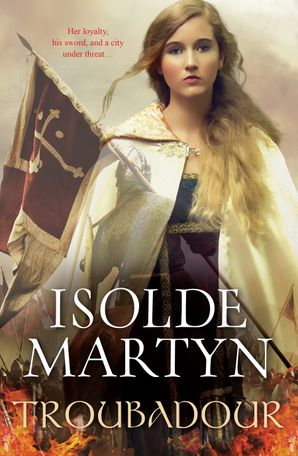 A maidservant mistaken for a wealthy bride, a sharp-tongued jester and a great lord determined to save his city-state from being destroyed by a papal crusade. In this medieval tale of intrigue and deception set in the time of the troubadours, can love prevail against savagery, and right against treason?
Can an unlikely alliance between a maidservant and a powerful lord save a city from destruction?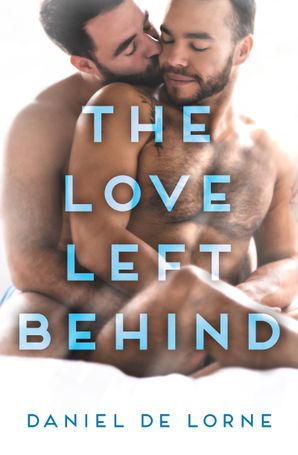 What happens when a man with his heart in the clouds falls for one whose feet are firmly stuck to the ground?
Pilot Nick Galanos is on a mission to visit the fifty countries his mother couldn't before she died. But the closer he gets to his goal, the more he worries that he won't have anything to show for it but stamps in a crowded passport. On a rare visit back home, he meets a hot electrician with a killer set of dimples. Suddenly a future of shared adventures seems possible.
Except for one thing…
Lyall Turner's big brother died in a plane crash. He's been afraid of flying most of his life, but there's no shortage of destinations in Australia that don't require a boarding pass. But then he meets Nick and suddenly his 'no biggie' phobia stands squarely in the way of a beautiful future together. Now he has to decide whether he's going to let his fear or his heart take the lead.
And will Nick stay grounded while he decides?
House Greyjoy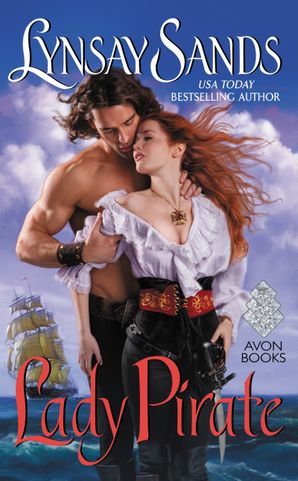 Valoree no longer has to masquerade as her murdered brother and scourge the oceans as Captain Red. She no longer has to command his pirate band in a quest to regain his birthright. She has been named heir to Ainsley Castle. But no executor would ever hand over the estate to an unmarried pirate wench and her infamous crew-no matter to whom she'd been born. And the will distinctly states that in order to inherit, Valoree must be married to a nobleman . . . and pregnant.
Upon learning that, the virgin captain is ready to return to the seas-but her crew has other ideas- and for those rascally cusses she would do anything. If they could find a way to put on her a sweet face that would fool the ton, she would handle the rest, even with a drunken prostitute as an "aunt" and her merry cutthroat crew as "servants." But to herself she swears one thing: she will only marry a man who fires her blood, a man who is not afraid of a . . . Lady Pirate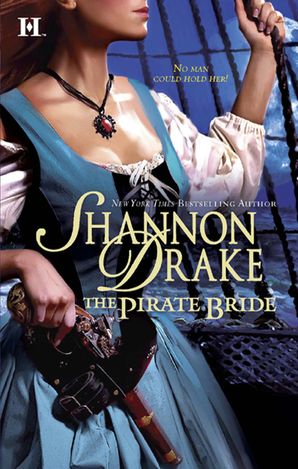 Those who survive the wrath of Red Robert would never guess the pirate's secret Red Robert is a woman, masquerading as a man. Yet though the swift steel of her sword has spread her reputation to the farthest corners of the map, there is only one treasure she seeks the blood of her lifelong nemesis Blair Colm.
Shipwrecked on a desert isle with the handsome Logan Hagarty, she soon rediscovers her femininity in the irresistible captain's arms. But their paradise skies darken with the appearance of their common enemy. Now the two must summon all their strength and cunning to best the evil Colm, and protect the fierce love that has grown between them.
House Martell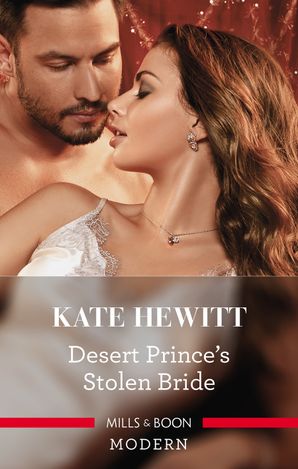 He'll do anything to wed his princess…
Even if it means stealing her away!
Shy palace governess Olivia Taylor spends her life being overlooked. Until the night brooding Prince Zayed spirits her away! To reclaim his country, Zayed must wed his betrothed. But when it becomes clear that Olivia is the wrong bride, can they put their mistake right? And with such heated chemistry between them, do they want to…?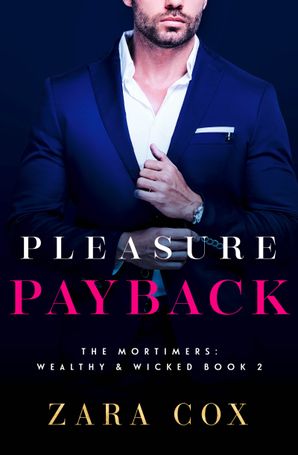 Revenge is sweet…but sex with this tycoon is sweeter!
Damian Mortimer blew my mind in the bedroom, then nearly destroyed my business in the boardroom. Two years later, I have the chance to play him at his own game, and this time I'll end up on top. But Damian's more vulnerable than I remember and I'm beginning to reconsider. After all, what he does to my body is becoming far more exciting than the thrill of revenge!
Night's Watch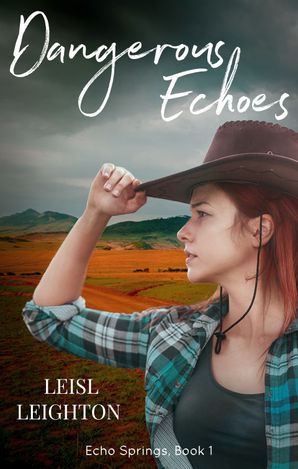 Echo Springs on the edge of the outback – a town where everyone knows your name, and your business. But the wholesome country living and welcoming community aren't what they used to be. Echo Springs has a dark underbelly, and it is seeping ever outward.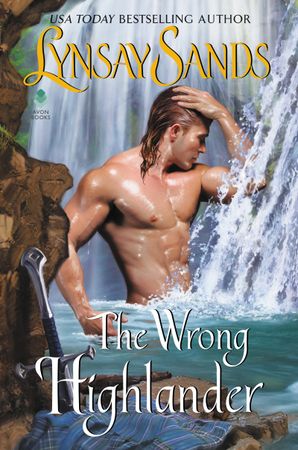 Lady Evina Maclean has heard much about Rory Buchanan's skill as a healer. What she hasn't heard is how good the brawny Highlander looks bathing in a waterfall. But Evina can't afford the distraction, for her ailing father urgently needs care. Only when she's rendered Buchanan unconscious and dragged him back to her family's castle does the truth emerge-it's not Rory she's kidnapped but his brother Conran.
Other ladies try to ensnare Conran with flattery. Evina hits him over the head with the hilt of her sword to save her kin-and Conran likes the spirited redhead all the more for it. He's learned enough from his brother to heal Evina's father, but there are other dangers swirling around the Maclean clan. And while the beautiful, independent lady has sworn not to marry, this wrong Highlander may be just the right man for her.
(Images: Via HBO)