Lucifer, the darkly-humourous TV show about the eponymous demon who returns from hell to reside in Los Angeles and assists the local police in solving criminal cases is back on our screens and we can't wait to binge-watch the whole thing!
With romance, paranormal storylines and a seriously sexy leading man Lucifer has so many themes we love love love here at Romance.com.au. If you love all things macabre, paranormal and sexy here are the perfect reads for you: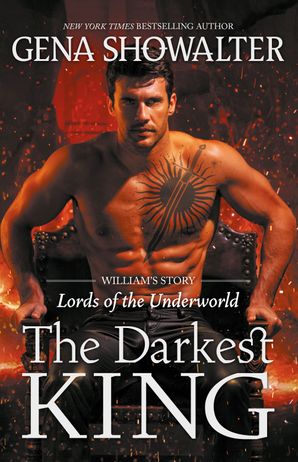 A merciless prince feared by all…
Cursed by a vengeful witch, William of the Dark will die if he ever falls in love – murdered by the woman who steals his heart. His lone shot at redemption is a book filled with indecipherable code. Break the code, break the curse. Now, centuries later, he's condemned to a string of one-night stands…until he finds the only woman in the worlds able to set him free.
A rare creature of myth and power…
One of the last living unicorn shifters, Sunday 'Sunny' Lane works from the shadows as a cryptanalyst, on the run from assassins and poachers. Then the darkly seductive William abducts her, holding her captive in Hell. The closer they get, the more she hungers for his touch…and the stronger a mystical desire to kill him becomes…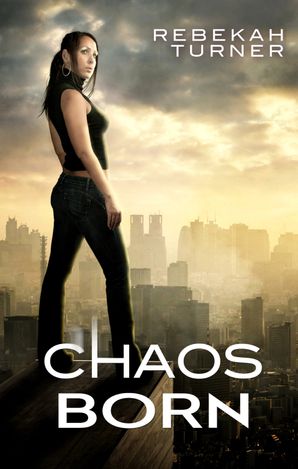 A fresh and exciting debut novel introducing the Chronicles of the Applecross.
Lora Blackgoat, smuggler and mercenary, has been laying low after a job gone bad made her a laughing stock in the industry. When a childhood friend turns to her for help, Lora leaps to restore her reputation and starts hunting a killer who is stalking the gas–lit streets.
She never expects that her path will lead her to the Order of Guides, a sadistic militant religious organisation – or to Roman, a deadly and dangerously attractive half–angel warrior who also hunts the killer.
When Lora discovers that the killer has broken fundamental laws of magic to enter the city, she also uncovers a conspiracy that leads back into her own dark past.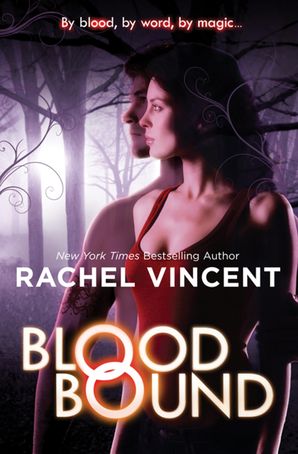 Most can't touch the power, but Liv Warren is special. A paranormal tracker who follows the scent of blood, Liv makes her own rules and the most important one is trust no one.
When her friend's daughter goes missing, Liv has no choice but to find the young girl. And thanks to a childhood oath, she can't rest until the child is home safe. Except that means trusting Cam Caballero the former lover forbidden to her.
Bound by oath and lost in desire for a man she cannot have, Liv is racing to save the child from a dark criminal underworld where secrets, lies, trauma and danger lurk around every corner, every touch and every kiss…
But more blood will be spilled before it's over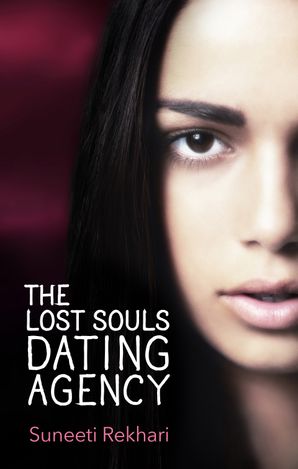 A fresh, exciting, funny, fabulous take on New Adult Paranormal about an enterprising matchmaker…and her paranormal clientele.
She started out as just an ordinary university student, but the sudden and unexpected inheritance of an unused warehouse on the industrial side of town throws Shalini's life plan askew.
Drawing from her strengths, she decides to set up a matchmaking business, helping the lonely to find a soulmate. But something unusual happens, something unexpected–her first client doesn't fit the regular profile. Victor is dark, handsome, emotionally available…and a vampire.
Suddenly Shalini's already disrupted world becomes a place where rules no longer apply. She must learn to adapt to her new occupation of finding The One for a prospective clientele of vampires, shape–shifters, and other beings more likely to bite first and ask questions later. And there are those out there who are less than happy with her entrepreneurial spirit.
But just as Shalini begins to think she can cope with anything, she discovers that she has bitten off more than she can chew, and played with powerful forces that have the potential to not only destroy the Lost Souls Dating Agency–but Shalini herself.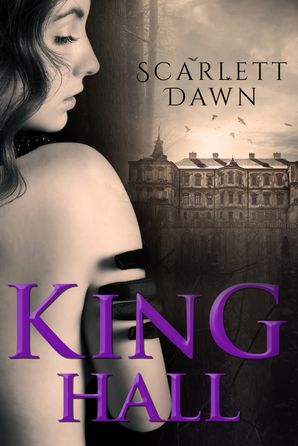 A fresh, meaty, sink–your–teeth–in–and–hold–on–tight new adult fantasy series kicks off with King Hall…
King Hall – where the Mysticals go to learn their craft, get their degrees, and transition into adulthood. And where four new Rulers will rise and meet their destinies.
Lily Ruckler is adept at one thing: survival. Born a Mystical hybrid, her mere existence is forbidden, but her nightmare is only about to start. Fluke, happenstance, and a deep personal loss finds Lily deeply entrenched with those who would destroy her simply for existing – The Mystical Kings. Being named future Queen of the Shifters shoves Lily into the spotlight, making her one of the most visible Mysticals in the world. But with risk comes a certain solace – her burgeoning friendships with the other three Rulers: a wicked Vampire, a wild–child Mage, and a playboy Elemental. Backed by their faith and trust, Lily begins to relax into her new life.
Then chaos erupts as the fragile peace between Commoners and Mysticals is broken, and suddenly Lily realises the greatest threat was never from within, and her fear takes on a new name: the Revolution.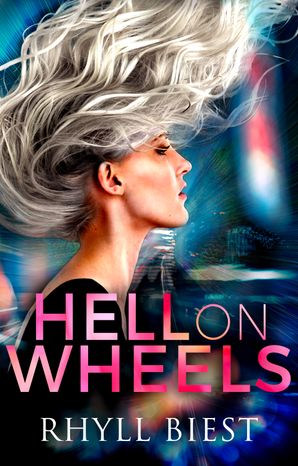 An imperious princess, an arrogant mercenary, a marriage of convenience, and one hell of a roller derby bout.
Princess Valeda fled Hell to hide from her mad brother, but a war on her realm sees her dragged straight back to seal a military alliance through marriage. Her betrothed? The Captain of Bloodshed and Slaughter, a royal bastard with blood black as night whose passion for her might prove as dangerous as the war with her brother. Valeda is going to need all of her wits, treachery and cunning–and some lessons learned through demon roller derby–to overcome her past, defeat the enemy, and survive her marriage.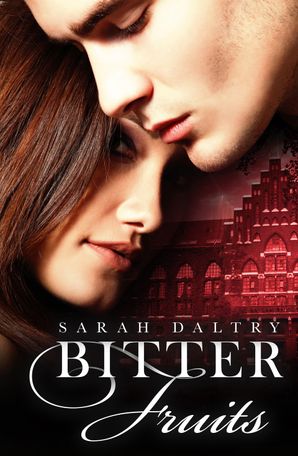 For fans of dark urban fantasy comes a novel that questions why forbidden fruit is always the most tempting…
A vampire–themed masquerade party isn't really her scene, but Nora is sick of frat parties and bars. When she meets Alec, the appeal suddenly becomes clear. It's obvious that they've been struck by the same intense mutual attraction, but Alec keeps his distance. Intrigued despite herself, Nora pushes a little deeper – and discovers Alec's unimaginable secret…
Nora is not afraid of following Alec into the darkness, but the choice is soon taken from her. Someone is hunting her – someone tied to the secret and desperate to see it play out. But when Nora finally meets her aggressor, she finds herself hopelessly drawn to him. She needs to make a choice between the two men, but can she save them both, knowing one is destined to die?
Still looking for something to read? Check out our e-book deals of the week
Featured image credit: Netflix
Written by Eloise Plant