Let's be honest, it's a bit of a stressful time at the moment. We've already written a list of comforting books to read while you're stuck at home, but in light of all domestic and international travel plans seemingly interminably cancelled, we though't we'd compile a list of books to help you travel, without ever leaving the comfort of your couch.
Where to go to during #Lockdown:
Narnia
Asgard
The Hundred Acre Wood
Middle-Earth
London Below
Hogwarts
Mars
Gormenghast
Lansquenet-sous-Tannes
A galaxy far, far away

— Joanne Harris (@Joannechocolat) March 12, 2020
To travel to… a tropical paradise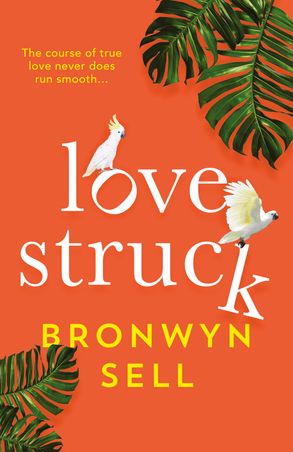 A clever, heartfelt romantic comedy about a charming family who live in the most romantic place on earth but can't catch a break when it comes to love. For fans of Marian Keyes, Star-Crossed and Offspring.
When a romantically challenged family gather at their Whitsundays resort for their first wedding in decades, Amy 'stuck in the friend zone' Lowery realises that her single tango-dancing mum and besotted groom-to-be dad have hotter love lives than she does.
But when she locks eyes with an alluring stranger, The Pull in her chest is undeniable. And the look in Josh Brennan's eyes definitely says 'more than friends' – but not in the way she hopes.
Loner Josh is ecstatic to meet his witty stepsister-to-be and stoked that the union of their two dads comes with the lively (if chaotic) family he's always wanted. No way will he admit to an inconvenient attraction to his insta-sister – not even to himself.
Elsewhere on the island, resident nice guy Harry is absolutely not going to fall for smart and sexy jilted bride Sophia, who is locked in the honeymoon villa trying to kickstart Operation Get Your Life Together. But a harmless flirtation never hurt anyone – right?
Throw in some sharp-witted siblings, a bevy of naval officers and a meddlesome gran determined to see at least one of her descendants happily wed, and the scene is set for a perfect storm that will leave no heart unscathed…
To travel to…a Greek island
Miss Prim's Greek Island Fling by Michelle Douglas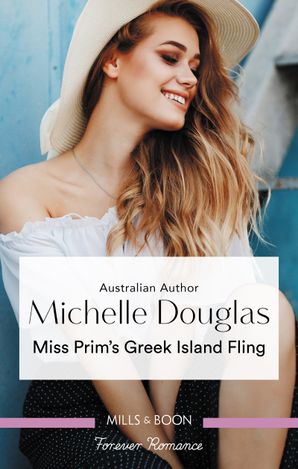 An idyllic island retreat…with her Mr. Wrong!
After a devastating betrayal, Audra Russel escapes to her brother's Greek island to lick her wounds. Only she soon finds her brother's best friend, Finn Sullivan, is holidaying there too! He may be recovering from a near-fatal accident but the irresistible daredevil is intent on showing buttoned-up Audra how to have a good time – and now that she's started, she doesn't ever want to stop!
To travel to… the cobbled streets of Paris
One Summer in Paris by Sarah Morgan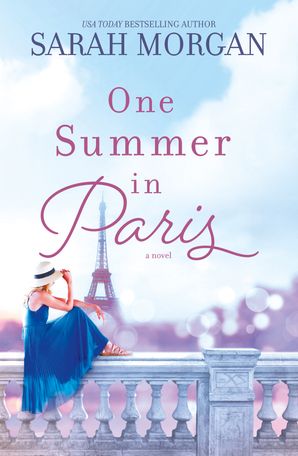 USA TODAY bestselling author Sarah Morgan returns with this heartwarming novel about the power of friendship, love and what happens when an ending is just the beginning…
To celebrate their twenty-fifth wedding anniversary, Grace has planned the surprise of a lifetime for her husband – a romantic getaway to Paris. But she never expected he'd have a surprise of his own: he wants a divorce. Reeling from the shock but refusing to be broken, a devastated Grace makes the bold decision to go to Paris alone.
Audrey, a young woman from London, has left behind a heartache of her own when she arrives in Paris. A job in a bookshop is her ticket to freedom, but with no money and no knowledge of the French language, suddenly a summer spent wandering the cobbled streets alone seems much more likely…until she meets Grace, and everything changes.
Grace can't believe how daring Audrey is. Audrey can't believe how cautious newly single Grace is. Living in neighbouring apartments above the bookshop, this unlikely pair offer each other just what they've both been missing. They came to Paris to find themselves, but finding this unbreakable friendship might be the best thing that's ever happened to them…
To visit… historical Scotland
Her Enemy Highlander by Nicole Locke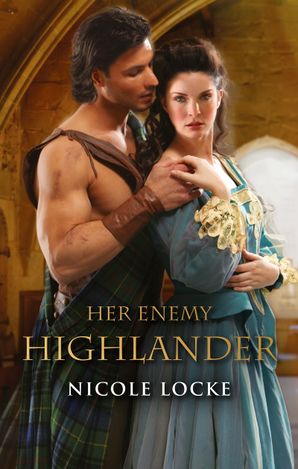 In the wilds of Scotland…
Impulsive Mairead Buchanan's only goal is to track down the man responsible for her brother's death. Until a shameful encounter with Caird of enemy clan Colquhoun proves a distraction she can't ignore…
Nothing could prepare Mairead for the path she's thrown onto when the secrets of a jewelled dagger are revealed and she finds herself kidnapped by this sexy highlander! With Mairead's recklessness a perfect foil to Caird's cool command, can these two enemies set their clans' differences aside and surrender to the desire that rages between them?
To visit… a vineyard in South Australia
Between The Vines by Tricia Stringer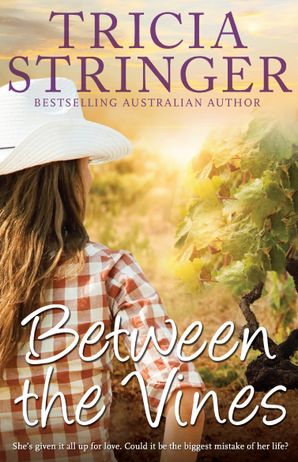 Taylor Rourke wants to change her impulsive ways when it comes to romance and not fall for any man on a whim, but on a hen's weekend to a Coonawarra vineyard, she meets Edward Starr. Gorgeous and charismatic, Edward is enough to make any girl give up her flat and job in the city and move to the country.
So it's something of a shock that when she gets there, Edward is nowhere to be seen. Not wanting to admit she may have made a mistake and return home in disgrace, Taylor accepts the job that Edward's younger brother Pete offers her and throws herself into her work, keen to learn as much as she can about the wine trade.
Taylor is thrilled when Ed returns, but she quickly discovers he may not be the man she thought he was. Her growing friendship with Pete causes tension between the brothers who have fallen out over a woman in the past. That's not the only source of conflict: Pete has a dream to save the family vines; Edward's dreams lie elsewhere.
As the lies and deceit grow, matters come to a head in the vibrant and demanding vintage season. Will Taylor's dream of a new life and love between the vines come true? Or is there only heartbreak ahead?
To have… a winter's escape in New York
Cinderella's New York Christmas by Scarlet Wilson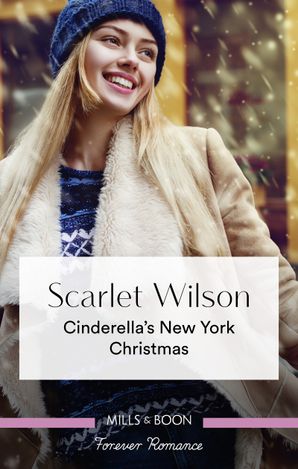 From Chalet maid…to millionaire's date!
Anissa Lang was going for gold when an accident ended her skiing dream. Now she's stuck cleaning mountain chalets — until she meets brooding millionaire Leo Baxter. He can't resist whisking her to New York for a date, and under the twinkling Manhattan lights these kindred spirits glimpse a new future. But they must confront their pasts before their Christmas wishes can come true!
To enjoy… the a city escape in London
Off Limits by Clare Connelly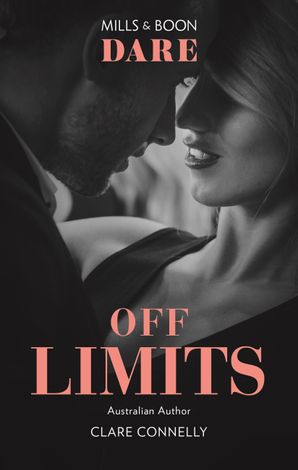 'I want to taste you tonight.' With chemistry this hot, it's worth getting burned…
Billionaire Jack Grant is totally off–limits to Gemma Picton. He's wild, deliciously dangerous…and her boss. When working late turns x–rated, it's better than her wildest imaginings – and Gemma's imagined a lot! But Jack has major emotional baggage, so when she starts wanting to heal his heart as well as enjoy his body, she knows she's in big trouble…
To travel to… a farm in rural Australia
The Boundary Fence by Alissa Callen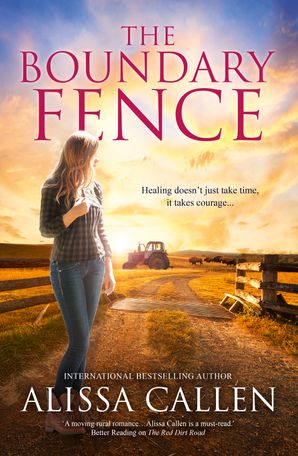 A warm-hearted and touching story about recovering after trauma, love and community. A new Woodlea rural romance by bestselling Australian author Alissa Callen.
Healing doesn't just take time, it takes courage…
The scars country vet Ella Quinlivan hides are not solely on the outside. Men are off limits. She fills her world with her friends, work and the colourful community of small town Woodlea. She also becomes custodian of a sandstone cottage of an elderly friend whose teenage daughter went missing two decades ago.
With a broken marriage behind him, Saul Armstrong is determined to recapture his dreams by bringing American bison to the Australian bush. He intends to stick to his side of the high wire fence that divides his farm from his distracting new neighbour, Ella.
When Saul calls out Ella for a bison emergency she isn't just thrown out of her comfort zone by dealing with an unfamiliar animal. Slow-smiling and guarded Saul stirs emotions she'd long ago discarded.
As the summer heat parches the landscape and dust obscures the sun, hidden secrets come to light. Not only will Ella and Saul be tested, the connection forged between them will be threatened. Will love be enough to guarantee their freedom or will fear continue to dictate the direction of their lives?
To escape to… a Texan ranch
Texas-Sized Trouble by Delores Fossen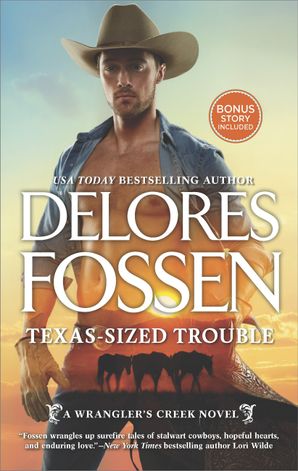 Lawson Granger loved Eve Cooper once, but her dreams were grander than anything his Texas cowboy destiny could provide. Letting her walk out of his life and into television stardom was a mistake he made eighteen years ago. Now everything's changed. Eve is back – pregnant and desperate for someplace to hide. And their desire is just as stubborn as they are.
Escaping to the comforts of home is Eve's one shot at giving her baby a safe life. Earning Lawson's trust is her one chance at making amends for the past. But the secrets and Hollywood damage she fled aren't far behind. When the truth finds her, she'll stand to lose the man she loves and the only place she's ever called home…this time forever.
To have…a desert cave adventure
Undara by Annie Seaton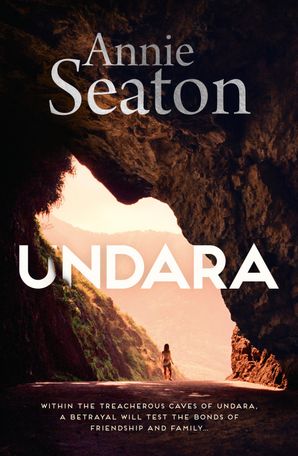 Within the treacherous caves of Undara, a betrayal will test the bonds of friendship and family. A page-turning new eco-adventure for readers who love Di Morrissey.
When entomologist Emlyn Rees arrives at Hidden Valley she wants nothing more than to escape her marriage breakdown by burying herself in the research team's hunt for new species of insects in the depths of the dramatic Undara lava tubes. However, little does she suspect she will be the key to solving a mystery that's more than one hundred years old.
Travis Carlyle is initially resistant to letting some city folks tramp over his cattle station, but soon the researchers' findings and a growing friendship with Emlyn bring opportunities to turn around his struggling farm. With a broken marriage behind him and children to care for, Travis needs to plan for the future and this could be his family's best chance.
But when things start going wrong for the farm and around the dig site, Emlyn and Travis are at a loss to understand why. Are they cursed with bad luck, or is there a more sinister force at play? Are the tall tales of enigmatic stockman Bluey turning true? As the unseen saboteur grows bolder, Emlyn and Travis are caught in a race against time to save the station … and their lives.