Netflix's new TV show Emily In Paris just dropped into our feeds and seemingly the world is OBSESSED.
Me: I don't think #EmilyInParis will be my thing

Also me: pic.twitter.com/LjUcz8rARh

— 🌻 (@deepinchapters) October 11, 2020
emily in paris is so cliche yet so addicting like yes mademoiselle oui oui baguette

— blonde (@thejennaprint) October 2, 2020
If you've binge-watched the entire show already and you're looking for more romantic, whimsical, Paris-set content these are the perfect books for you!
If you love Parisian settings…
me after binge watching #EmilyInParis pic.twitter.com/ODEXSqd2ME

— Rümeysa (@rumeysatasoy) October 13, 2020

USA TODAY bestselling author Sarah Morgan returns with this heartwarming novel about the power of friendship, love and what happens when an ending is just the beginning…
To celebrate their twenty-fifth wedding anniversary, Grace has planned the surprise of a lifetime for her husband – a romantic getaway to Paris. But she never expected he'd have a surprise of his own: he wants a divorce. Reeling from the shock but refusing to be broken, a devastated Grace makes the bold decision to go to Paris alone.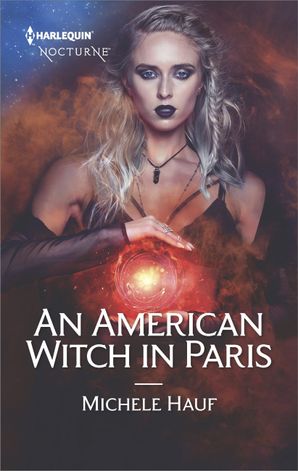 Taken hostage in Paris…but bound by desire.
Tired of his desk job, Ethan Pierce decides it's time for a more exciting occupation. This straitlaced vampire may be ready for demons and blood magic, but nothing can prepare him for Tuesday Knightsbridge. She's brash, she's bold and she's the sexiest woman he's ever met. She also happens to be a witch…and the key to saving the world.
If you're looking for a hot French love interest…
"i watched #EmilyInParis for the plot"

The plot: pic.twitter.com/Ijh09wzhxR

— Ljubica Parker (@ljubicainparis) October 14, 2020
Dreaming Of France by Sue Mackay, Rebecca Winters & Kate Hewitt
Wait — I figured out why we can't stop watching Emily In Paris. pic.twitter.com/pnODWmxo96

— Kathleen Newman-Bremang (@KathleenNB) October 5, 2020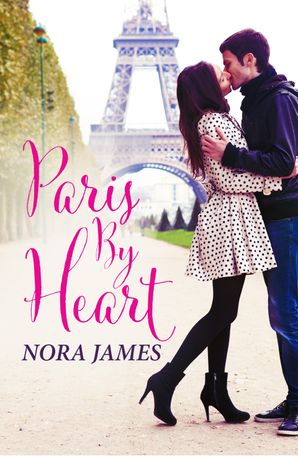 She came to Paris to forget about men, but the city of love has different plans for her…
Elise Reid wasted years on a bad relationship, dreaming when she could have been doing. Now she's making up for lost time – taking all of her savings and heading straight for Paris and the Cordon d'Or cooking school, the first step in her café dreams.
No dream is without its roadblocks, and Elise's come in the form of a dark, delicious, decidedly rude Frenchman who works in the café below her studio apartment. Forced to tutor Paul in exchange for reduced rent, Elise finds herself laughing, teasing and sharing her dreams…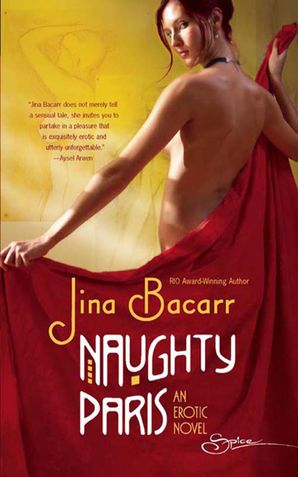 After being jilted by her fiance, Autumn Maguire uses her non–refundable honeymoon tickets to explore Paris on her own. Eager to experience the true bohemian lifestyle, she answers an ad for an artist's model. When she exchanges her clothes for the artist's lush red cloak, something strange happens a feeling of intense sensual reawakening overcomes her. Suddenly lightning strikes and through the power of black magic she's thrust back into the nineteenth century where the scandalous painter Paul Borquet is insisting she become his Titian–haired muse. Between everyone's strange clothing, the claustrophobic Parisian streets and the overpowering pull of sexual desire, Autumn can't process just where the heck is she and how did she get here? And frankly, with Paul's expert caresses imprinted on her body, does she really care about going back to present day?
If you're obsessed with pastries…

Can she cook up love?
Brand-new bakery owner Sasha Manning didn't anticipate that the teenager she hired would have such an attractive father. Back home after years away, Sasha still smarts from falling for a man who seemed too good to be true. Divorced single dad Dwight Adams will have to prove to Sasha that he's the real deal…and once again learn to trust someone with his heart along the way.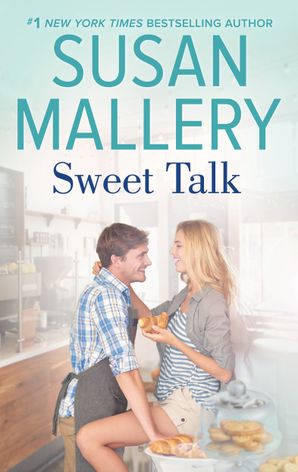 Is there anything sweeter than a first love?
Don't ask Claire Keyes. The twenty – eight – year – old piano prodigy has never had a regular boyfriend, much less a real romance. Her music career has left little room for friends or family which is just part of the reason she hasn't seen the family bakery or her two sisters in years.
But now Nicole is sick, and Jesse is AWOL. Despite the fact that Claire can't boil water, she's determined to play caretaker. Connecting with her sisters tops her to–do list along with falling in love, or at least in lust, for the first time.
Ruggedly sexy Wyatt just might fit the bill. Although he keeps saying that he and Claire come from entirely different worlds, he lights up hotter than a bakery oven whenever Claire is near. If this keeps up, she just might sweet–talk him into her bed and her life.
If you want rom-com vibes…
Anna is less than thrilled to be shipped off to boarding school in Paris, leaving a fledgling romance behind – until she meets Etienne St. Clair. Smart, charming, beautiful, Etienne has it all…including a girlfriend. But in the City of Light, wishes have a way of coming true. Will a year of romantic near-misses end with a longed-for French kiss?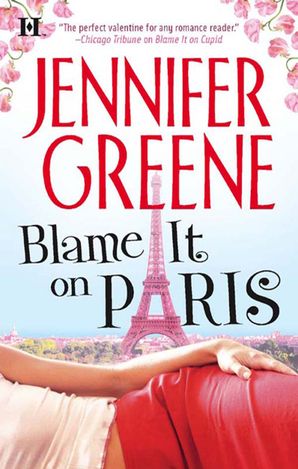 Kelly Rochard is determined to have one last adventure before settling down to married life!
Still, being mugged at the Louvre is not what she had in mind for her long–awaited trip to Paris. Until Will Maguire comes to her aid, and she finds herself completely distracted by the handsome stranger in the Notre Dame sweatshirt…
I just wanna be Emily in Paris 🙁 pic.twitter.com/vPGB92sQAg

— Nouran (@YOURCUTIEANE) October 14, 2020
If you want to be swept away by a French romance…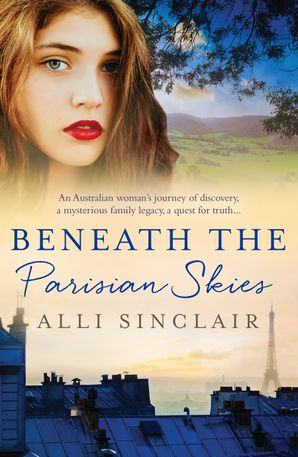 A woman's journey through love and darkness to save the sister lost to her, set against the seductive backdrop of contemporary Paris and 1917 Ballet Russes.
Paris, 1917
Ballerina Viktoriya Budian narrowly escapes Russia with her life. She arrives in Paris determined to start afresh with the famed Ballets Russes but her newfound success is threatened when her past returns to haunt her. Forced to choose between love and fame, Viktoriya's life spirals out of control and the decision she makes seriously affects the lives of many for years to come.
Paris, present day
Australian dancer Lily Johansson returns to Paris, the city that broke her heart and destroyed her ballet career, hoping to ease the guilt over her fiancé's death and to make amends with her estranged sister, Natalie, a ballerina with the Bohème Ballet. Terrified of loving again, Lily nevertheless finds herself becoming entangled
with talented composer Yves Rousseau.
Meanwhile, vying for the role honouring Viktoriya Budian, Lily's sister Natalie develops an unhealthy obsession. As Natalie's behaviour becomes increasingly erratic, Lily fears for her sister's safety and sanity. When Natalie goes missing, Lil and Yves set out on a desperate quest across France to find her and, along the way, battle their own demons.
A sweeping saga about love, truth, grief and passion – and what it takes to fulfil a dream.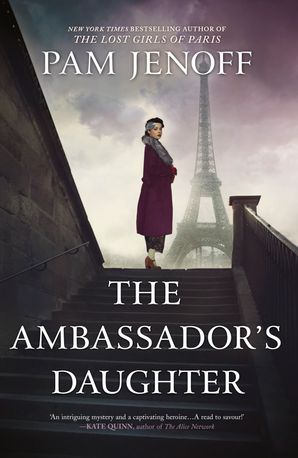 For one woman in the aftermath of World War I, the City of Light harbors dark secrets and dangerous liaisons.
Paris, 1919. Margot Rosenthal has arrived in France with her father, a German diplomat. She initially resents being trapped in the congested capital, where she is still considered the enemy. But as she contemplates returning to Berlin and a life she hardly knows anymore, she decides that being in Paris is not so bad after all.
Bored and torn between duty and the desire to be free, Margot strikes up unlikely alliances: with Krysia, an accomplished musician with radical acquaintances and a secret to protect; and with Georg, a naval officer who gives Margot a job – and a reason to question everything she thought she knew about where her true loyalties should lie.
Against the backdrop of one of the most significant events of the century, a delicate web of lies obscures the line between the casualties of war and of the heart, making trust a luxury that no one can afford. 
Me criticizing #EmilyInParis: No plot, flat characters, feels outdated even though it's set in 2020.

Also me: pic.twitter.com/59guNZnKVZ

— MagicalReads (@MagicalReads) October 4, 2020
Still looking for a book to read? Check out these e-books on sale from just 99 cents!