If you love… Heroes
Read By Her Side by Lizzy Chandler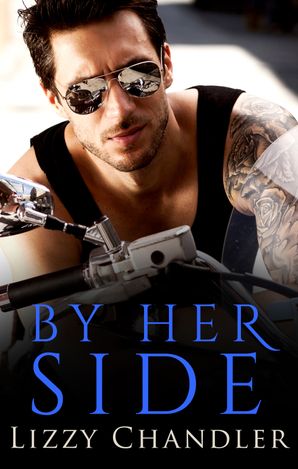 She would trust him with her life. But can either of them trust their hearts?
Rory Sutton Whitfield isn't a princess, even though her wealthy family insists on treating her like one. Fresh from her travels and finally achieving the independence she craves, the last thing she wants is to become swept up in family problems. But her half–brother has disappeared and her grandfather insists on hiring a bodyguard for her. Rory won't be controlled by anyone, especially not a taciturn detective like Vince Maroney, a man of few words who nonetheless arouses disturbing emotions.
Vince Maroney has learned his lesson about playing the hero; he stepped up once and it cost him everything. But when he saves the granddaughter of one of Sydney's wealthiest men, he finds himself embroiled in events beyond his control. Rory is beautiful, smart, independent. But her family is all secrets and lies, money papered over injustices. Rory makes him feel things he thought long dead, but the pains of the past create distance, and she comes from a completely different world. How can one of Sydney's pampered princesses ever find common ground with her reluctant bodyguard?
If you love… Close Proximity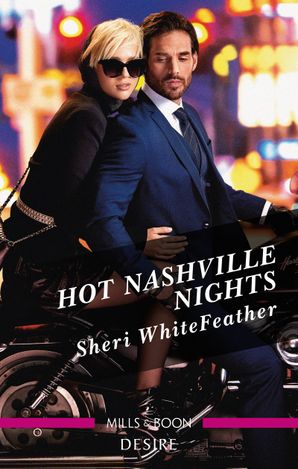 I'm about to reunite with the lover from my past…but this time it's strictly business!
My career is taking off, thanks to my latest gig: cleaning up the image of one of Nashville's hottest stars. The trouble is, songwriter Spencer Riggs and I were once lovers. I'm not the wild Alice McKenzie I was five years ago, but we can't keep a lid on our reigniting desire. And there's something Spencer isn't telling me…
If you love… Second Chance At Love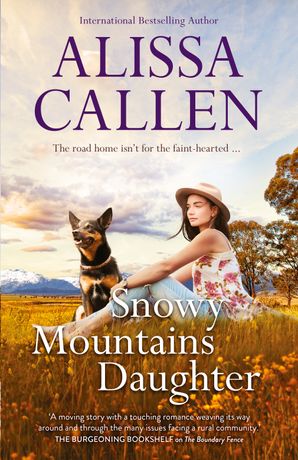 The road home isn't for the faint-hearted…
Peony flower farmer Clancy Parker was born and bred in the Australian high country. Small-town Bundilla is the only place she will ever truly belong, even if staying means remaining alone. The man she'd loved is long gone and single men are as rare as a summer snowfall.
As soon as he could, street artist Heath MacBride escaped his complicated family and traded mountain peaks for city concrete. Now a commission to paint a mural on Bundilla's water tower brings him home. It doesn't matter how long he's been away, the animosity of his cattleman father hasn't waned. As soon as the water tower is painted, he will be gone.
But between steadfast Clancy, who'd once been his muse, a free-spirited kelpie who becomes his shadow and a corrosive family secret, his best laid plans disintegrate. When life again backs him into a corner, will he have no choice but to leave or will he and Clancy have the second chance they'd each thought would forever remain out of reach?
If you love… Enemies To Lovers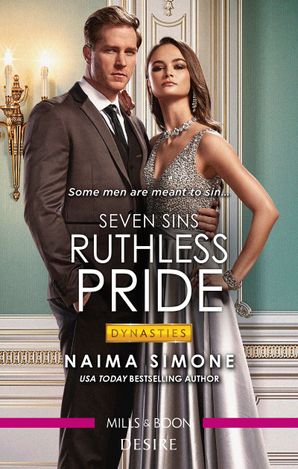 Pride made him what he is. But desire might change him forever…
Millionaire CEO Joshua Lowell earned his icy reserve and arrogant pride through painful experience. He refuses to allow gorgeous but determined reporter Sophie Armstrong to dredge up his family's dark past — or circulate rumors of his secret child. But Joshua's fierce pride is at war with his heated desire for Sophie, the only woman who could ruin him…or save him from himself.
If you love… Fake Dating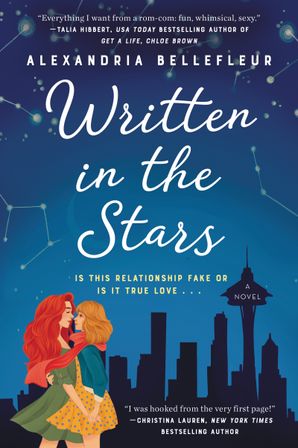 With nods to Bridget Jones and Pride & Prejudice, this debut is a delightful queer rom-com about a free-spirited social media astrologer who agrees to fake a relationship with a grumpy actuary until New Year's Eve—with results not even the stars could predict!
After a disastrous blind date, Darcy Lowell is desperate to stop her well-meaning brother from playing matchmaker ever again. Love—and the inevitable heartbreak—is the last thing she wants. So she fibs and says her latest set up was a success. Darcy doesn't expect her lie to bite her in the ass.
Elle Jones, one of the astrologers behind the popular Twitter account Oh My Stars, dreams of finding her soul mate. But she knows it is most assuredly not Darcy… a no-nonsense stick-in-the-mud, who is way too analytical, punctual, and skeptical for someone as free-spirited as Elle. When Darcy's brother—and Elle's new business partner—expresses how happy he is that they hit it off, Elle is baffled. Was Darcy on the same date Because… awkward.
Darcy begs Elle to play along and she agrees to pretend they're dating. But with a few conditions: Darcy must help Elle navigate her own overbearing family during the holidays and their arrangement expires on New Year's Eve. The last thing they expect is to develop real feelings during a faux relationship. But maybe opposites can attract when true love is written in the stars
If you love… Love At First Sight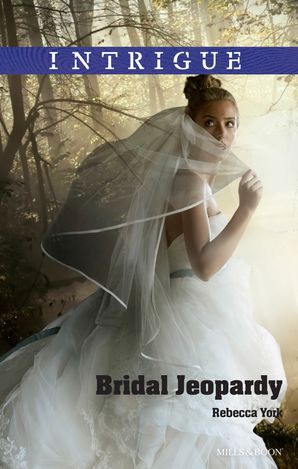 P.I. Craig Branson finds himself falling for a woman he should be staying far away from…
Love at first sight can't begin to describe the attraction detective Craig Branson feels when he locks eyes with gorgeous Stephanie Swift. It's more powerful, passionate and deeply emotional than anything he's ever felt. But the P.I. is in New Orleans to track down a killer…not to have a fling.
Still, he can't resist the intense sexual pull he feels the first time he kisses Stephanie. He'll risk everything to rescue her from her rich, possessive fiancé. Taking her on the run, Craig faces danger from two relentless pursuers–one who would expose the secret of their bond…and one who would keep him from his soul mate forever.
If you love… Love Triangles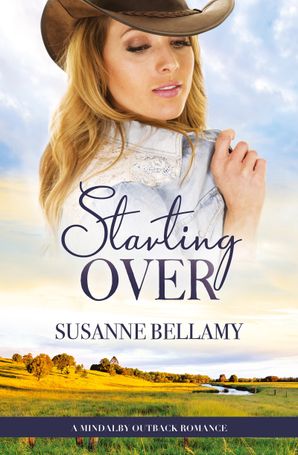 When fashion designer Serena Quinlan arrives in Mindalby for the annual cotton festival, she is hoping to do two things: meet local leather worker Paul Carey and check out all the 50–year–old men to see if they might be her father. She doesn't expect the explosive attraction she feels towards Paul, nor the untimely and unwanted arrival of her ex–fiance. When her search for her father leads to unexpected results, Serena will be torn between the past she came searching for and the possibility of a future she never expected.
Mindalby, a small town, a community, a home. But when the mill that supports the local cotton farmers and employs many of the town's residents closes unexpectedly, old tensions are exposed and new rifts develop. Everyone is affected and some react better than others, but one thing is certain: living on the edge of the outback means they have to survive together, or let their town die.
If you love… Forbidden Love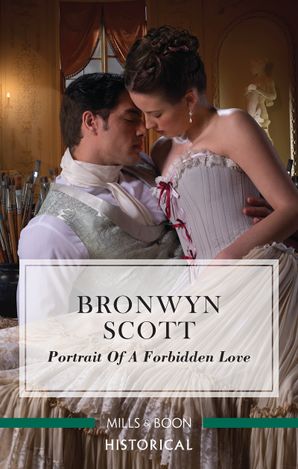 The Earl's heir and the rebel artist…
Artist Artemisia Stansfield has four months to prove herself to the Royal Academy of Arts. When she finds out that aristocratic art critic Darius Rutherford has been snooping in her studio, she's furious! Sparks of anger turn into flames of desire, but one lapse in judgment could give Darius all the fuel he needs to ruin her, as a lady and as an artist! Unless she trusts him enough to take the risk…
If you love… Fling To Forever?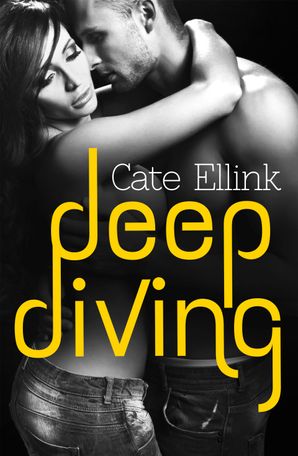 From Cate Ellink comes a sun–soaked, sandy, seaside erotic novel about a tropical paradise, two athletes used to getting physical, and a sex–filled, no–strings holiday fling.
Samantha is celebrating her newly retired status from competitive triathlons with a diving holiday in her favourite place in the world: Australia's Lord Howe Island. But all divers need a buddy, and Sam can't dive solo. A chance meeting with rugby league superstar Cooper Sterling in the dive shop seems serendipitous. Sam can't wait to have a partner who might be able to keep up with her.
It soon becomes evident that Cooper and Sam are compatible both in and out of the water, and things gets seriously sexy. But Sam is disinclined to be another football groupie, and Cooper has been burned before. So the rules are clear: a holiday fling, no strings attached, and they part as friends at the end.
But as the final days of their time together come to a close and a life apart becomes a reality, Sam and Cooper start to question their decision. Is this holiday fling really the finish line or can Sam and Cooper turn their friendly competition into more than sizzling sex?
Still looking for something to read? Check out even more eBooks we love below!