It's the time of the year when everything seems to be out of place. Half the country is in lockdown, the weather is far too cold, and it seems as if everyone feels a bit glum. Although actual Christmas may still be 6 months away, we've decided it's time to celebrate the festive season. So bring out the declarations, brew up some eggnog, and make yourself a roast dinner, it's time for Christmas In July!
To help you feel the festive spirit, we have matched classic Christmas rom-coms with some of our favourite Christmas-set books.
Check out our picks below, and good tidings to you all!
---
If you love Operation Christmas Drop read Home for Christmas
The movie: Congressional aide Erica Miller lands at a beachside Air Force base, where she clashes with Capt. Andrew Jantz over his pet project — Operation: Christmas Drop.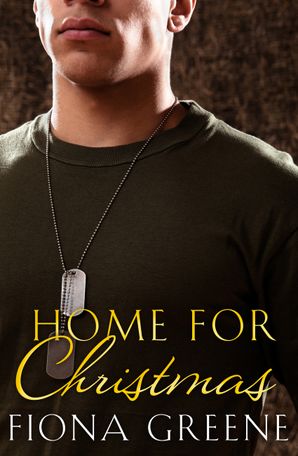 The book: What began as an impersonal-but-cheerful holiday gift for a soldier far from home becomes so much more… Sergeant Tate McAuliffe, stationed in Afghanistan, opens his Christmas care package from Australia and is stunned by both its contents and the sender. Fun-loving Christmas tree designer Layla Preston is a breath of fresh air for loner Tate. Although they've never met, their email friendship quickly develops and their feelings for each other deepen. But Layla knows the heartache that loving a soldier can bring and when Tate is injured, her deep-seated fear drives them apart. With their relationship in tatters, can Layla and Tate work through their differences, so Layla can welcome Tate home for Christmas?
If you love A California Christmas read A Very Country Christmas
The movie: With his carefree life on the line, a wealthy charmer poses as a ranch hand to get a hardworking farmer to sell her family's land.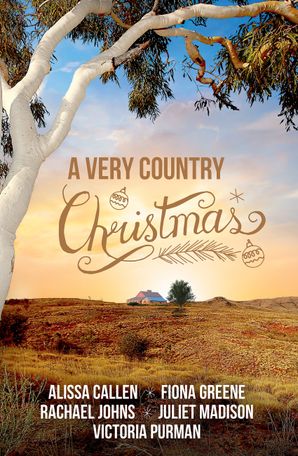 The book: This collection of heartwarming Australian stories is full of the joys of the season and guaranteed to brighten your Christmas.
If you love Christmas with a View read His Christmas Feast
The movie: A ski resort is buzzing when a celebrity chef is named the new head chef. Clara isn't excited about her new boss, but with their paths constantly crossing, Clara realises that they have more in common than they first thought.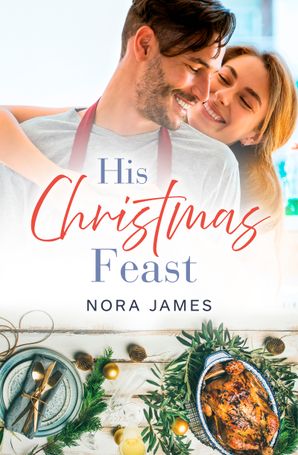 The book: After his girlfriend runs off with another man, French chef Christophe Duval swears to stay away from women. That all changes when his sexy neighbour Emily Brighton turns up at the lavish Christmas party he throws at his country home in Marandowie. The trouble is, Emily is the queen of mixed signals and Christophe is along for a rollercoaster ride like no other. Will he ever understand her? Will he ever tame her? Or will the fence they set out to build between their two properties keep them apart for good?
If you love Ghosts Of Girlfriends Past read The Christmas Witch
The movie: Connor, a womaniser, tries to brainwash his younger brother to not get married. However, he ends up being haunted by the ghosts of his ex-girlfriends who teach him a harsh lesson.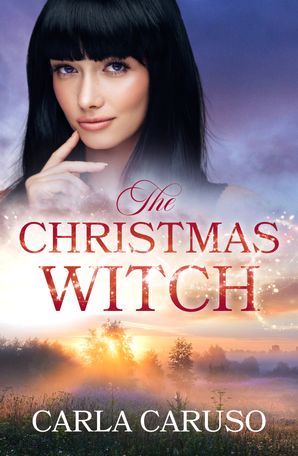 The book: The festive season isn't Mina Rosso's favourite time of year. It reminds her that as a descendant of La Befana – Italy's Christmas witch – she's cursed to forever be unlucky in love… Her plan this Christmastime is to lie low, keeping her secret identity under wraps as usual, and do what comes naturally: spread goodwill. Unfortunately, the arrival of her boss's son, Jadon Eder, plus the fact that some of the spells she's sold online have backfired, puts a spanner in the works. Is she really the good witch she thinks she is?
If you love Holiday in the Wild read A Spark of Joy
The movie: After her husband ends their marriage, Kate embarks on a solo second honeymoon in Africa. There, she and Derek, a pilot, rescue a baby elephant. While nursing the elephant back to health, Kate discovers how much she loves her new surroundings.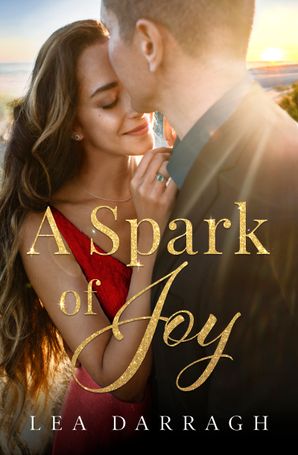 The book: Seeking a change of pace to mend her bruised heart, Olivia Cooper upends her life and moves halfway across the world. Landing in coastal Cobblers Cove, she's determined to not repeat the past … no longer will she search for the happy-ever-after cliche of marriage and babies. Successful photographer Josh Fraser is the perfect distraction. Josh has been avoiding all of the big things in life, and his quiet solitude intrigues Olivia. She successfully coaxes him out from behind his camera, but after a gorgeous night together they are left grappling with their choices.
If you love The Knight Before Christmas read A Christmas Bride
The movie: A medieval knight is transported to the present day, where he falls for a high school science teacher who's disillusioned by love.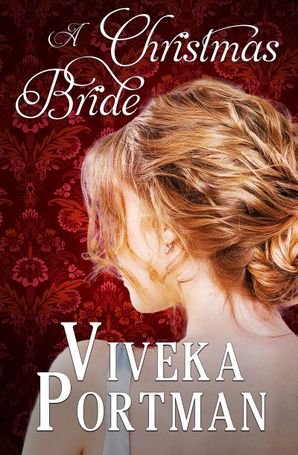 The book: Miss Smith is dreading the festive season. With her students gone, long cold days and endless dreary nights are a glum and lonely prospect. So when she comes across a beautiful gown left behind by one of her students, she can't help but try it on. And perhaps a walk down the street as a little Christmas gift to lift her spirits. And a small, warm drink at a local pub. No one will recognise her, and what harm could it do?
If you love Last Christmas read 12 Daves of Christmas
The movie: Influenced by ambivalence, Katarina, an aspiring singer, works as an elf in Central London. However, she gains a new perspective on life when she meets Tom.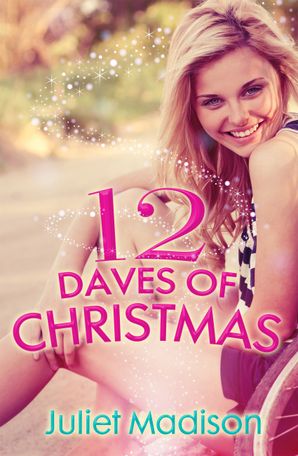 The book: Abby Solomon may write happy–ever–afters for a living, but doesn't believe she'll have her own. But then a surprise visit from her grandmother's ghost sets her off on a journey she'll never forget. Grandma Charlotte wants to find her first love, Dave, who she mistakenly thought had died in World War II. A quick trawl through the Yellow Pages yields a list of twelve possibilities, and Abby and Charlotte set off on a Christmas road trip – twelve Daves over twelve days along the sun–drenched east coast of Australia.
With just over a week to make the meeting happen, Abby has to meet a dozen Daves – some sweet, some quirky, some downright dangerous – while trying to honour her book deadline and enduring the awkward challenges of having a ghost as a travelling companion. But when she comes across a young doctor who looks like the hero in one of her novels, Abby has the chance to discover that true love transcends time and space, and that happy endings aren't only to be found between the pages of a book.
Still looking for something to read? Check out even more Christmas tales below:
By Katie Chan