Love all things dark, broody, romance and paranormal? Hello and welcome to the dark side *sinister laugh*, kidding, but not really.
You're here because we can all agree that Penny Dreadful is every classic horror fan's dream come true, and arguably the best gothic Victorian show of the modern era.
With the recent release of its spin-off series, Penny Dreadful: City of Angels, we'd figure it'd be perfect to dive into some more spine-tingling romantic horror shows, movies, books and podcasts! After all, it is one monster *wink* of a show.
What to Watch
Penny Dreadful: City of Angels
The spiritual successor to the OG Penny Dreadful, began airing about a month ago and we LOVE it so far! Although it's missing our iconic queen Eva Green, the spin-off series and supernatural L.A noir-stylings (think The Big Sleep) is proving to be an immersive show with twisted storylines, bleak poetry and even a shape-shifting demon!
Where to watch: Stan Australia
True Blood
Love a good paranormal adventure? True Blood has it all; from shape-shifters, wolfs, witches, love triangles, a revenge killer and dashing vampires (*cough* Eric!!). With a mix of eccentric characters and a thrilling 7 season plot to binge, we can diffidently agree that this show is fang-tastic.
Where to watch: Binge
American Horror Story
To say that American Horror Story is 'okay' is an understatement! It's full of unexpected twists, OTPs and is a true embodiment of cinematic thriller and suspense (and a dash of pure psycho). From an insane asylum to a coven of witches, there's no shortage of thrills that will leave your skin crawling. Get comfy because this show is 100% binge-worthy!
Where to watch: Binge
Our list could go on and on but here are a few other honourable mentions that we had to include:
• Salem: A supernatural horror show centred around a gothic romance. To add to the chills, this show is based on the real events of the 17th Century Salem witch trials
• Crimson Peak: An EPIC gothic romance film set in a desolate Victorian mansion. The moral of the story – dark secrets never stay hidden (btw, TOM HIDDLESTON is a main character!)
• Beautiful Creatures: A romantic gothic fantasy film about a young man who falls in love with the new girl in town only to discover her family possess supernatural powers
What to Read
The Darkest King by Gena Showalter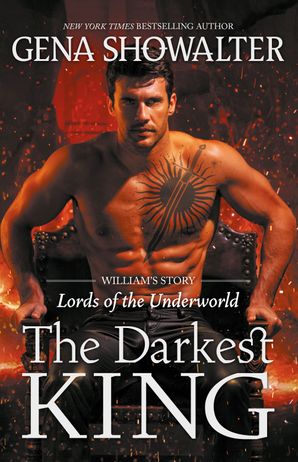 A merciless prince feared by all…
Cursed by a vengeful witch, William of the Dark will die if he ever falls in love – murdered by the woman who steals his heart. His lone shot at redemption is a book filled with indecipherable code. Break the code, break the curse. Now, centuries later, he's condemned to a string of one-night stands…until he finds the only woman in the worlds able to set him free.
A rare creature of myth and power…
One of the last living unicorn shifters, Sunday 'Sunny' Lane works from the shadows as a cryptanalyst, on the run from assassins and poachers. Then the darkly seductive William abducts her, holding her captive in Hell. The closer they get, the more she hungers for his touch…and the stronger a mystical desire to kill him becomes…
Both forever doomed?
At war with his brother, Lucifer, and determined to become a king of the underworld at long last, William must resist the irreverent beauty who threatens his future. But every day Sunny tempts him more, his hunger for her unmatched. Will he risk his heart – and his life – or will the curse ensure his end?
Mark Of The Witch by Maggie Shayne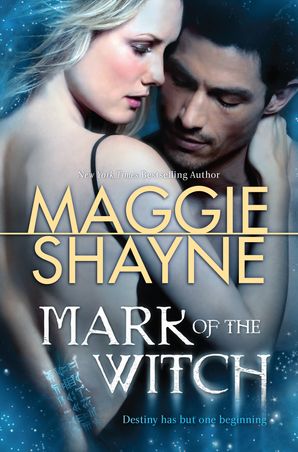 A lapsed Wiccan, Indira Simon doesn't believe in magic anymore. But when strange dreams of being sacrificed to an ancient Babylonian god have her waking up with real rope burns on her wrists, she's forced to acknowledge that she may have been too hasty in her rejection of the unknown. Then she meets mysterious and handsome Father Tomas. Emerging from the secrecy of an obscure Gnostic sect, he arrives with stories of a demon, a trio of warrior witches– and Indira's sacred calling.
Yet there's something even Tomas doesn't know, an inescapable truth that will force him to choose between saving the life of the woman he's come to love– and saving the world.
Chaos Born by Rebekah Turner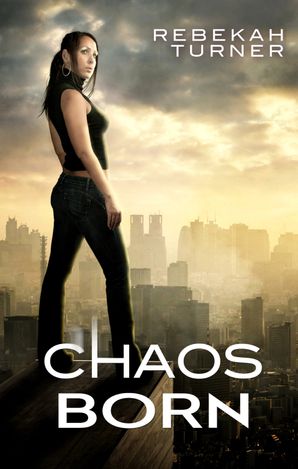 A fresh and exciting debut novel introducing the Chronicles of the Applecross.
Lora Blackgoat, smuggler and mercenary, has been laying low after a job gone bad made her a laughing stock in the industry. When a childhood friend turns to her for help, Lora leaps to restore her reputation and starts hunting a killer who is stalking the gas–lit streets.
She never expects that her path will lead her to the Order of Guides, a sadistic militant religious organisation – or to Roman, a deadly and dangerously attractive half–angel warrior who also hunts the killer.
When Lora discovers that the killer has broken fundamental laws of magic to enter the city, she also uncovers a conspiracy that leads back into her own dark past.
Find it here
What to Listen To
UNspoiled! Penny Dreadful

An episode of Penny Dreadful can leave you exclaiming, "what the eff did I just watch?!" before hitting the next episode button. This makes the UNspoiled podcast a perfect opportunity to dish out each episode's best moments! Instead of re-watching Penny Dreadful, why not relive it in podcast form?
Listen on Spotify, Apple Podcasts or wherever you get your podcasts
Halfpenny Dreadfuls Presents…

The Mistress of The Macabre, Missus Eugenia Mooney, will take you on spine-tingling escapades. Packed with horror, suspense, scandals, mystery and Victorian darkness, these stories will even astound the greatest of sceptics!
Listen on Spotify, Apple Podcasts or wherever you get your podcasts
Spooked

Spooked features true-life supernatural stories told first hand by people who experienced unexplainable and paranormal encounters. Listening to this podcast will transport you to a seat by the campfire and once you've heard these stories, you can never unhear them. Don't say I didn't warn you!
Listen on Spotify, Apple Podcasts or wherever you get your podcasts
What are you waiting for, let's get our *wink* spook on!
Still looking for a fantasy or paranormal read? Check out some more of our faves below.
By Davina Tjoa