To celebrate the release of her latest book Blazing Fear we asked Leisl Leighton to give us her picks for what to watch and read once you've finished watching Netflix's Dead To Me. 
---
No matter what kind of genre you love there are some fabulous TV shows to watch and series to binge on out there – and more time for many of us to watch them.
So, what do you do when you find a show you love, you've binged on it and there's no more to go on with?
You look for other shows like it.
Dead to Me is no. 2 on Netflix at the moment, so, of course, I had to watch it. If you Google Dead to Me, it's listed as a comedy (as so many female-led shows that deal with deeper, emotional subjects are – but that's a whole other blog about how to sell female-led shows that aren't comedies!) but it really isn't a comedy at all. It stars Christina Applegate and Linda Cardellini and follows an unlikely friendship spurred on by shared grieving after both of them suffer loss.
The show focuses on that growing friendship, the way they both cope with their losses and the secrets that are exposed, as well as a suspense element, when Christina's character keeps investigating who was responsible for her husband's death. It does have a humour to it, but at its heart it is about friendship and what ties us together and the secrets that can tear people apart even after death.
After finishing the season and while waiting for the release of the second, I started thinking about what I have watched that I could suggest for others to watch who, like me, enjoyed the female-led-friendship-suspense-with-hints-of-romance of Dead to Me.
So, here is my list of shows that I think are bingeworthy if you like the elements that make up Dead to Me:
Big Little Lies
This should come as no surprise to anyone who has watched this show. An amazing female cast led by Reece Witherspoon and Nicole Kidman, it showcases the strength of female friendships while being an emotional rollercoaster driven by domestic violence, rape, acceptance, infidelity and a suspicious death. Female relationships and the suspense element are at the fore, but there are romance and love elements in here too. There are two seasons of this – although I did think the first season much stronger than the second.
Where to watch: Foxtel
Hanna
You might think it a strange one to list, but I think it fits with the female-led-friendship-suspense etc of Dead to Me. Hanna has been brought up in the wilderness and trained to survive anything, after being kidnapped from a research facility when she was a baby. As a teenager she tries to find out about her past and escape from those who are after her – to kill her or take her back to the research centre – and in her journeys befriends an English teenager and her family. Emotional, action-packed, suspenseful and with strong female roles that centre the story and action. Worth a watch.
Where to watch: Amazon Prime
Jessica Jones
Yes, this is in the Marvel Avengers Universe, but it is unlike any of the other Marvel fare, so if you don't like 'superhero' shows, don't count this one out. A noirish detective show, it centres on Jessica Jones as she tries to run her PI business while she copes with the power that makes her super strong and heal fast, and that has been more of a curse than a gift. It is both a female-buddy and noir-detective show with a deep emotional tug and romance story-lines.
Where to watch: Netflix
Orphan Black
A sci-fi entry, but one that I recommend to everyone who loves a great mystery with endless twists and amazing acting and scripting. Every episode is a rollercoaster as Sarah Manning (the amazing Tatiana Maslany) discovers she is a clone and that her life is shrouded in secrets and danger. Good romance elements in this one too, but I really watch it for the mystery and the way the clones come together to build an unbreakable friendship despite their wildly different backgrounds and upbringings. Definitely one to binge on.
Where to watch: Stan 
And if you are sick of TV and are looking for a female-led-suspense-with-romance novel, then try the first two books in my CoalCliff Stud Series.
Climbing Fear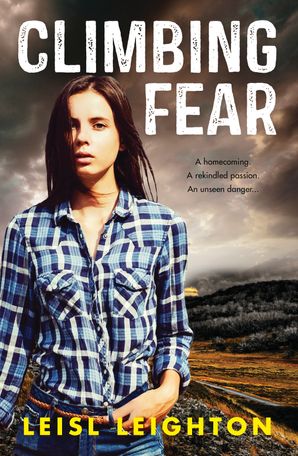 A homecoming story for Nat and Reid as well as one of redemption, it is also at its heart a story of family and belonging as explored through the friendship between Nat and Barb Findlay, the matriarch of the Findlay family who run CoalCliff Stud. The friendship between the two women brings healing for Nat, her daughter, Tilly, and for Reid. There is also a dark secret and a danger stalking close by, so plenty of suspense to go alongside the good dose of hot romance and strong female-led storyline.
Blazing Fear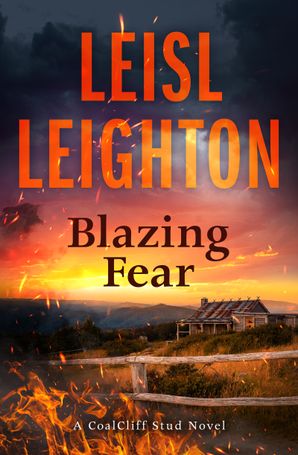 It follows on from the themes of Climbing Fear about family and finding a place to call home, and much of that is bound by the friendships Dr Prita Brennan strikes up with Nat and Barb. It's those essential friendships that help her to face her past and the struggles that come her way, and to find her inner strength – a strength she needs to help love-interest Flynn Findlay overcome his fear of fire, especially with an arsonist on the loose threatening to turn to flame everything Nat and Flynn hold dear. Hot romance, haunting suspense and strong female leads – the perfect combination for a pacey, exciting read.
So, there is my list of what to watch and read when you've finished Dead to Me. I know there's more out there that I've not listed – although not as many strong female-led suspense shows as I could wish for. Drop me a line and tell me of any you have come across that are worth a watch/binge. Or strong female-led suspense novels you couldn't put down.
---
Leisl Leighton
Leisl's latest romantic suspense novel Blazing Fear was released on the 12 May 2020. Check out Blazing Fear's page for more about the book and the buy-links. Climbing Fear is due to be released in paperback in October 2020. It is available in digital format now, or you can pre-order the paperback version. Find out more about both digital and paperback here
You can catch up with Leisl and find out more about her books at: leislleighton.com, Facebook, Goodreads and on Twitter @LeislLeighton