September 25th is World Binge Day! With so much time spent at home this year we are SO appreciative of great books, TV shows, movies, music and podcasts we can use to pass the time. Not only that, sometimes a deep dive into a spellbinding book series, a long-form podcast or a seasons-long TV show is the perfect way to escape the chaos of the world for a while.
So, we asked some of our favourite authors to give us their current picks for what to read, watch and listen to this week to celebrate the joy that a good pop-culture binge can bring!
---
Reading
I'm not sure this really counts as "reading", but I have a copy of Fashion Plates: 150 Years of Style on my desk. I first saw the book in a shop in Barcelona a few years ago, but it weighs more than I do and there was no way I could lug it all the way back to Australia.
Now I have my own copy, and it's a great procrastination tool—I can always say I'm doing research for my next book!
Watching
I discovered the 2018 miniseries adaptation of Vanity Fair a few weeks ago, and I'm completely in love with it. It's such a sumptuous, colourful interpretation of Regency England. Carousels and hot air balloons and so many pretty costumes!
Becky Sharp is one of the most unconventional heroines in classic literature, and Olivia Cooke is clearly having so much fun playing her.
Watch it on: Available to rent on Apple TV
Listening
I'm not the sort of person who usually has a soundtrack for their writing, but I'm in the last, crazy stages of finishing my next book and I've been listening to the music from The Piano *a lot*.
The movie has quite a bit in common with my story. Both have rainy, coastal 19th century settings, and both feature heroines with a whole lot of secrets.
Hopefully, though, my book is a bit happier. The movie's kind of a downer!
Listen on: YouTube, Spotify or Apple Music
Reading
I'm delving into the dark mm fantasies of Ariana Nash because I am totally judging a book by its cover. The Black Prince and Silk and Steel series are first up, and I'm hoping for something dark, something nasty, and something sexy. Fingers crossed they deliver!
Watching
Henry VIII, Thomas Cromwell, Claire Foy…wait, I mean Anne Boleyn. I'm plowing my way through the 2015 BBC version of Wolf Hall now showing on Stan. I grew up fascinated by Henry VIII and his six wives and while my English history is pretty good, I had no idea about half of it.
Wolf Hall is based on the book by Hilary Mantel, a veritable tome that friends have told me about but I haven't been brave enough to attempt, especially as there are three books in the series. (I read A Place of Greater Safety last year and that felt like a marathon.) Watching the TV show is definitely easier and quicker.
Watch it on: Stan
Listening
While I wait for the new series of America, If You're Listening, I'm going to treat my ears to Trace, another podcast from ABC. The second series is all about Nicola Gobbo, otherwise known as Lawyer X. From the intro: She represented some of Australia's most dangerous criminals, all the while secretly working as a police informer. Why did she do it? Can't wait!
Listen on: ABC Radio, Spotify or Apple Podcasts
Reading
Sarah Barrie's Hunters Ridge series: I actually read the sequels to this first (Blood Tree River and Devil's Lair – soon to read Dead Man's Track) but recently picked up the Hunters Ridge series and love, love, loved it. Danger, deceit, true evil and romance all rolled into 3 fast-paced romantic suspense novels tied.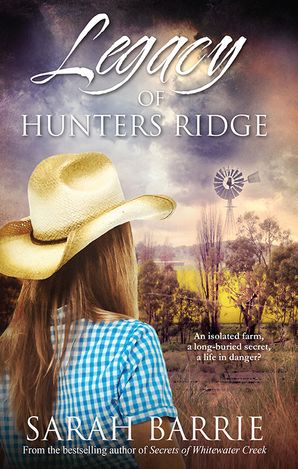 Watching
The Marvelous Mrs Maisel: Funny and emotional, it shows the rise (and falls) of a Jewish woman in 1960's New York as she tries to find meaning in her life beyond marriage and kids by breaking into the male-led comedy scene. I'm just waiting for season 4 to binge it all over again right from the beginning.
Watch it on: Amazon Prime
Listening
Musicals: I am sharing singing lessons with my mum at the moment (something we can do together still even if it is via Zoom) and I had to go through music to choose songs I wanted to sing this term. I couldn't go past all my favourite musical theatre songs. Les Mis, Phantom, Evita, Man of LaMancha, Little Shop of Horrors, Jesus Christ SuperStar, Into the Woods … the list goes on. I have my playlist and it is on repeat!
Listen on: YouTube, Spotify or Apple Music
Reading
At the moment, Love Lettering by Kate Clayborn. (So delightful!) And glomming many many books by Talia Hibbert. (Hot, hilarious, diverse and off centre. Fabulous stuff.)
Watching
Dead To Me (late to the party, but oh my gosh I love it!). And finally finished Schitt's Creek after eking out the final season as long as we possibly could as we did not want it to end. Will I watch it all over again? Heck yeah I will!
Watch them on: Netflix
Listening
Armchair Expert podcast with Dax Shepard. Mostly celebs talking to the ever delightful Dax and friend Monica Padman about how they fell into acting. Warm, wise, wonderful and utterly addictive.
Listen on: Spotify or Apple Podcasts
Reading
Love Letters From Montmartre by Nicolas Barreau: Full disclosure – I'm a sucker for anything set in Paris and this book delivers in spades. This is a charming, romantic story of a man in mourning whose dying wife made him promise that he'd write her one letter a day for 30 days, something he is reluctant to do initially after her death. But he has a young son to live for and he can't let his sadness weigh on those little shoulders any more. We wander Montmartre, exploring it's magical treasures with Julien while he finds a way to heal his heart and find love again. *Sigh*
Watching
World's Toughest Race: Eco-Challenge Fiji: In one word – riveting. For someone like me who considers getting to the gym three times a week a mighty feat and spring cleaning my house an eco-challenge all its own, this show inspires me to try a little harder. Elite racing teams from around the world compete in a grueling race over 11 days. The top teams are not the most interesting ones. It's the people racing for reasons other than winning who captured my heart. There's Emma Roca (Spain) who is doing her PhD. In Biochemistry, mother of three, business woman and professional firefighter. She's also a cancer survivor. Her grace is palpable. Team Atenah (Brazil) have raced together for years. When one of their members passed away from breast cancer and her husband joins her friends to race in her honour. There's Team Unbroken who are racing to support Mark and Travis Macy, father and son. Mark has been adventure racing for decades but now he has Alzheimer's and this race will mark the both the first and last race he ever competes in with his son. I could go on but I think you should check this out for yourself. You will be inspired, moved, and left questioning if its time to get off the couch.
Watch it on: Amazon Prime.
Listening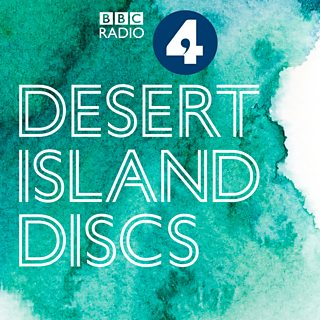 Desert Island Discs (BBC Radio 4): I stumbled upon this podcast completely by accident and what a treasure trove it turned out to be. Guests get to choose eight tracks to take with them on a desert island along with the a book and a luxury of their choice. Each track represents an important memory or moment in their lives. With decades of interviews, you will find many of your favourite celebrities represented here. I've discovered fascinating people I've never heard of who have left me inspired and wondering what on earth am I doing with my life. Actors, activists, musicians, physicians, politicians, journalists, athletes and authors just to name a few categories. I promise you need never be bored again.
Listen on: bbc.co.uk, Apple podcasts, Spotify and on all good podcast platforms.
I'm a binger from way back! Once I start something I love, I find it impossible to stop.
Reading
I'm actually reading a heap of non fiction at the moment because I'm writing, and when I'm writing I don't like to get my head muddled with other peoples' characters. I'm reading The Shallows by Nicholas Carr and Factfulness by Hans Rosling. But, an exception to my fiction rule: my daughter and I are re-reading all The Babysitter's Club books and I just LOVE them, as much this time around as when I was a kid and enjoyed them for the first time. They were my first binge love! Mum would take me to the library twice a week and each time I'd borrow an armful of books. I'd finish one then immediately launch into the next, love them so much!
Watching
I'm binge watching old episodes of The West Wing, and I'm just starting Schitt's Creek on the recommendation of fellow romance author Amy Andrews – can't wait, especially after its Emmy-fest.
Watch The West Wing on Stan
Watch Schitt's Creek on Netflix
Listening
I'm losing myself in The Good Bits podcast, an awesome Australian enterprise with excerpts from saucy romance novels (just the good bits!). Great dramatisation and bite-sized episodes. I also started binging MasterClass sessions at the state of the pandemic and I'm still going – such great content on a wide array of subjects. I particularly loved Aaron Sorkin's episodes.
Listen on: Spotify or Apple Podcasts
Still looking for something to binge on? Check out some of our favourite e-books on sale from just $1.99
Featured image credit: POP TV