In this time of social isolation and social distancing we thought it would be fun for our writers and some of our favourite authors to deliver bite-size snapshots into all the things you can watch, read and listen to to pass the time this week. Check out our latest picks below, including picks from Daniel De Lorne, author of the upcoming book Set The Stage!
---
What we're watching
RuPaul's Drag Race: All Stars 5
Daniel De Lorne: The third episode of Drag Race All Stars 5 hits Stan this weekend and thankfully the format has changed a bit with how they vote queens off. The presence of a 'Lip Sync Assassin' is also a nice touch. I watch this show every week with some friends so it's become a bit of a weekend ritual. *Spoiler Alert* The elimination of Derrick Barry was especially hard as I had her in the sweepstakes and now I'm out after just one episode!
Where to watch: Stan
Jane the Virgin
Davina: I've been feeling quite nostalgic lately and decided to re-watch my all-time favourite rom-com series, Jane the Virgin. It's filled with SO MUCH drama (well, it is a telenovela), unexpected twists and an epic love triangle that will guarantee to tear your heart in two (I'm rooting for #teamrafael)! If you're looking for romance, mystery, drama, action and overall good entertainment, I'd completely recommend this to anyone. I'm honestly so emotionally attached to all the characters and this just reflects how amazing the writing and character development is. Jane is literally the epitome of Mary – a pregnant virgin, how crazy is that!? This show will make you laugh, angry, cringe, cry and leave you surprised; it's the ultimate guilty pleasure.
Where to watch: Netflix Australia
Top End Wedding

Eloise: After reading Rachael Johns's review of this film a few weeks ago I thought I should seek out and watch the movie she raved about. AND I LOVED IT. Starring the incomparable Miranda Tapsell, and set amongst sublime Australian landscapes, this movie is an absolute delight to watch. It's got all the best rom-com tropes we love, but with an Aussie twist and a heart of gold. Plus it's super fun! The perfect weekend watch for a cosy night in.
Where to watch: Available to rent or buy on Apple TV, Google Play or Youtube
What we're reading
Slippery Creatures by KJ Charles
Daniel De Lorne: I'm a big fan of KJ Charles's mm romances so I snapped up this new release when it landed last month. It's set in 1920s London about Will Darling, a former soldier-turned-bookseller, and the charming upper-class Kim Secretan. It's part one in The Will Darling Adventures trilogy, so the only downside will be waiting for parts two and three to land.
Fast Forward by Juliet Madison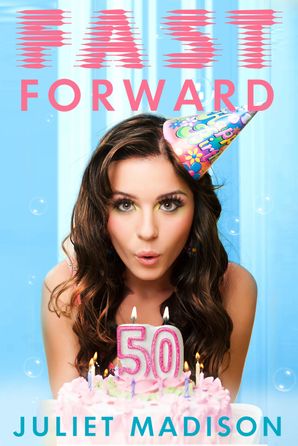 Davina: Imagine this – you're at the peak of your modelling career, dating a sexy cameraman beau and you're about to turn 25 in a few hours. But when you wake up the next day, you're propelled 25 years into the future, have fat rolls and a husband named McSnelly (ah no…), cue the horrific discovery poor Kelli finds. This book is the perfect light chick-lit read (think 13 Going on Thirty vibes), and made me relax and laugh after a stressful week of uni exams. I was intrigued and delighted with every page and the philosophical quotes at the beginning of each chapter served a nice touch. It's an engaging, warm-hearted read with a beautifully tied, satisfying ending.
A Prince on Paper by Alyssa Cole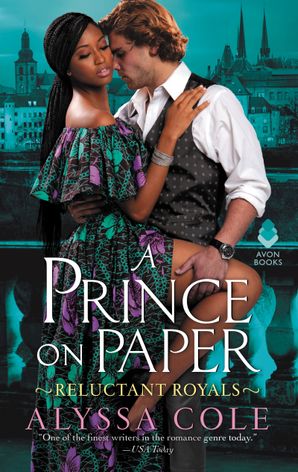 Eloise: I am a SUCKER for a 'fauxmance' story (where two people pretend to be in a relationship…then inevitably actually fall in love), and this on is an excellent example! It's fun, very, very, sexy, and utterly drop-dead romantic. Plus it's a ROYAL romance! Who hasn't dreamed of being romanced by a handsome prince? This is the third book in Cole's Reluctant Royals series, and I would recommend you read the other two first, but this one can be read as a stand alone too.
What we're listening to
Above and Beyond: Group Therapy
Daniel De Lorne: Every Friday Above & Beyond release a two-hour podcast of the latest in electronic dance music from around the world. It's my go-to choice for workout music but it's also good to have a dance to for whatever reason. And as we're not yet able to go back to nightclubs in WA, it's the next best thing.
Where to listen: Apple Podcasts, Spotify, or wherever you get your podcasts…
Black Lives Matter playlist on Spotify
Davina: On a more serious note, as my stomach turns and heart sinks at the loss of another life because of skin colour, it is appalling to know that our world and justice systems are blinded by systematic racism. This makes it more relevant than ever to unite and come together in support of the Black community – to fight against inequality, racism and injustice. This playlist is filled with songs of pride and empowerment and features artists that are fighting to address violence and racism to thus catalyse lasting positive changes.
Listen on Spotify (or any other music platform)
Tiddas 4 Tiddas
Eloise: This podcast was launched by the Tiddas 4 Tiddas foundation in partnership with Mamamia last year and I am so disappointed I didn't find it until this week! (Although I have enjoyed binge-listening to every episode). There are two seasons with each episode running for 30-40 minutes where host Marlee Silva chats with Indigenous women from the worlds of politics, journalism, the Arts, fashion, scholarship and more about their lives and their work. Every episode is so insightful and inspiring and educative. Thoroughly recommended.
Listen on Apple Podcasts, Spotify or wherever you get your podcasts
Have a cosy weekend everyone! And in case you're still looking for something to read check out some more books we love below.
[supapress 404 "Not Found"]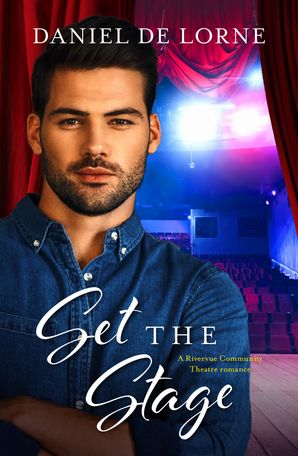 Set the Stage by Daniel De Lorne
He's the Banksy of the international theatre scene – daring, anonymous, renowned. So when playwright 'Draven' bequeaths his latest play to the rural Rivervue Theatre, the stage is set for drama.
While the redevelopment brief for Rivervue Community Theatre moulders on his desk, a phone call from an unrequited past love sends architect Gabriel Mora running back to his artsy hometown. Afraid of worsening his mother's health, Gabriel is forced to hide his involvement in the redevelopment. It's just one more secret to keep, along with his feelings for a certain red-headed stage manager.
Bruce Clifton can build anything. But the jobs mean nothing if he's not getting paid. On the cusp of losing his home, Bruce needs to find a way to call in those debts without showing his community how much trouble he's got himself into. With Gabriel's return to town stirring up past hurts, soon it's not just his home Bruce has to worry about losing, but his heart.
Can Bruce and Gabriel work together for the good of Rivervue, or will their hope for a second chance exit stage right?
By Daniel De Lorne, Davina Tjoa & Eloise Plant