It's the Queen's Birthday long weekend, and you know what that means, SO MUCH FREE TIME to catch up on all the movies, tv shows, books, music and podcasts you've missed! Here's our round-up of the things we're excited to watch (and re-watch), read and listen to this weekend.
---
What we are watching
We've already told you the reasons we're we're obsessed with Always Be My Maybe, but we can't express our love for this movie enough. Go. Watch it. It is the 2019 rom-com of our dreams with stellar performances from Randall Park, Ali Wong and Keanu Reeves (in an unexpectedly hilarious cameo), filled to the brim with light hearted comedy and just enough heart to bring a lump to your throat and a tear to your eye at the end. Seriously, go watch it!
Fleabag was a sensation when season 1 first dropped back in 2016; this fourth-wall breaking portrayal of a complex, troubled young woman navigating the trials of her failing café, complex relationship with her family (especially her simply dreadful godmother played by the effervescent Olivia Coleman) and dealing with the recent death of her best friend. Season 2 just dropped on Amazon Prime, and, dare I say, it's even better than Season 1. Season 2 continues the perfect blend of dark humour, devilish fun and heart-wrenching tragedy and is a must-watch this long weekend!
Anne Lister or should I say Suranne Jones is the best thing about this Georgian era historical drama. Feisty, witty and eccentric she runs rings around all the men she comes into contact with. She loves women and makes no apologies for it. Enter stage left Ann Walker and suddenly we delve into a romance well ahead of its era. In a time when women were married off like property Miss Lister refuses to bow to anyone. She is strong and self- assured and knows what and who she wants and lets nothing stand in her path.  Based on the true journals of Anne Lister, this classy and humorous series is a breath of fresh air and a must-watch.
It wouldn't be a Queen's birthday long weekend without mentioning my favourite royal series The Crown. What more do I say except that Claire Foy's portrayal of the young Queen is simply superb. I think we have always known the Queen has had tough job, but now we get a glimpse into that world and it never disappoints. Now is your chance to catch up on all the drama, before season 3 starts so grab a cup of tea and settle in for a royal treat.
What we are reading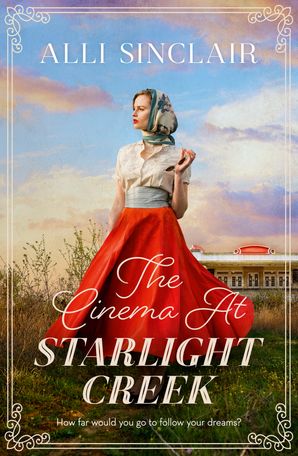 Set in a small Australian country town and reminiscent of The Dressmaker.  Two women decades apart are drawn into a secret that threatens Starlight Creek and its beautiful old cinema. Throw in 1950's Hollywood and you have an historical romance you will read in one sitting.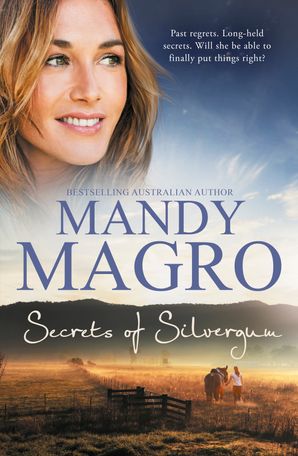 Feel like a rural romance? Secrets of Silvergum has a bit of everything, plus who doesn't like a few dark family secrets being unearthed along the way. Mandy brings her usual warmth and passion while also bringing to life the Australian outback.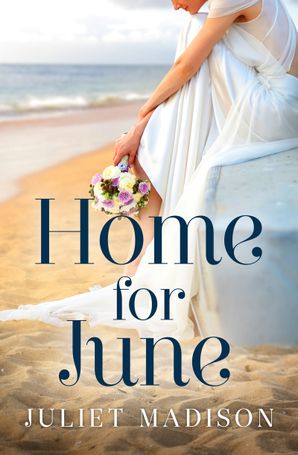 Hannah's secret high school crush Luca has just moved back to her home town. He is a chef looking to open his own restaurant and she is an event planner with plenty of skills that he could use. It's not long before they are working together and it's then that they realise a second chance at love might be just what they both need. This is the perfect romance to curl up with this long weekend!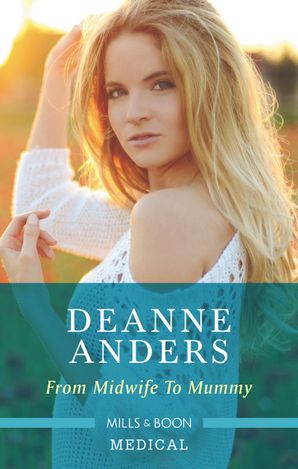 Now for something a bit different. How about a romance between a midwife and a paediatrician? Midwife Lana's world is turned upside-down when planned adoption has an unexpected complication. Is Paediatrician Trent there to help or hinder?
What we are listening to
Whether you're into romance, thrillers, comedy, or just any kind of story – this podcast is for you. There's nothing we love more than reading a great book, and then discussing it right down to the nitty-gritty details.
If you're looking for your next podcast to binge, look no further than Alone: A Love Story. It is equal parts a memoir, a story, and a lesson, all told with the soothing Canadian accent of Michelle Parise.
It is summarised as "a memoir about love, the bomb, and the fallout. With raw honesty, Michelle Parise takes you along on her winding journey from lust to heartbreak, through loneliness and despair, to eventually finding the courage to face the question mark of life, alone."
During the ages of 14 through to 16, there was no flat surface in my bedroom that you could gaze upon without meeting the sparkling gaze of either Nick, Joe, or Kevin Jonas – otherwise known as the Jonas Brothers. I spent many hours bopping along to Year 3000, S.O.S., and Burnin' Up, and watching Camp Rock (2008) on repeat.
It would seem the millennial gods have decided to smile down upon my teenage self, as the Jonas Brothers are BACK TOGETHER and are due to release and brand spankin' new album on June 7. I have cancelled all long weekend plans for the sole reason of blasting Happiness Begins for all 3 days. Dear neighbours: I'm not even sorry.
There is also a documentary about the brothers, titled Chasing Happiness, which has just been released on Amazon Prime. You can be certain I will also be watching that more than once!
Imagine you've just discovered that your elderly father has been self-publishing erotic novels… Well that's what Jaime Morton found out in 2015, and he decided, along with his friends Alice and James, to read it aloud chapter by chapter in this groundbreaking comedy podcast. Called 'cringe-out-loud funny' by The Times, this podcast is the perfect light-hearted listen on a long weekend road trip… Just maybe not with your kids in the car.