Valentine's Day weekend = the perfect excuse to devour all-things ROMANTIC!
To that end we have compiled this list of TV shows, movies, events, books, podcasts and music to feel ALL the romantic feelings this week!
Watching
Firefly Lane
Firefly Lane dropped onto Netflix over the weekend and we are already OBSESSED. The show follows two best friends, Tully and Kate, over the span of 30 years, through all the ups and downs of life, and is based on the book of the same name by Kristian Higgins! This show will have you smiling one minutes then reaching for the tissues the next.
Just go watch it. Seriously.
Watch it on: Netflix
To All The Boys I've Loved Before: Always and Forever
Ok so this movie isn't technically out… yet. The third movie in Netflix's iconic To All The Boys trilogy drops on our screens this Friday (the 12th of Feb) and we can't wait to see how Lara Jean's journey ends. Also which boy she chooses in the end: Peter Kavinsky or John Ambrose. Or perhaps no boy at all…
P.S read our recaps of the first two movies here
Watch it on: Netflix
Romance Author Panels!
We are SO excited to be co-hosting a series of author panels this week with our good friends at Harlequin Australia, Mills & Boon and Brisbane Libraries. Hear from Ally Blake, Clare Connelly, Annie West, Penelope Janu, Alissa Callen and many more!⁠
Panel 1: Wednesday 10th February, 8pm AEDT⁠
Why we need Romance stories more than ever ⁠
Featuring: Janet Gover, Leisl Leighton, Melanie Milburne & Ally Blake & Happy Valley Books Read ⁠
Panel 2: Thursday 11th February, 8pm AEDT⁠
Love & Other Catastrophes – 4 authors chat about what it takes to write for Mills & Boon ⁠
Featuring: Ally Blake, Clare Connelly, Annie West & Jackie Ashenden ⁠
Panel 3: Friday 12th February, 8pm AEDT⁠
Australian love stories ⁠
Featuring: Alissa Callen, Eva Scott, Nicola Marsh & Penelope Janu ⁠
Watch them live on Facebook
Reading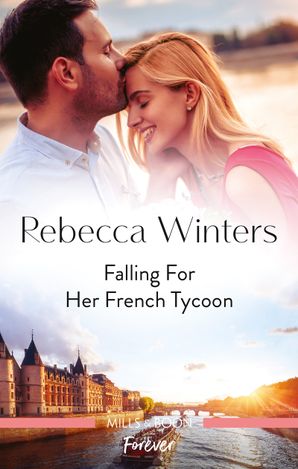 Could a temporary job…lead to forever with her boss?
Before she formally adopts her nephew, Nathalie Fournier decides to try to find his father. Her search leads to a picturesque Provençal vineyard where she takes a temporary job — and becomes captivated by her boss, billionaire Dominic Fontesquieu. Dominic's the man of Nathalie's dreams, but can he escape the ties of his family to claim her as his own?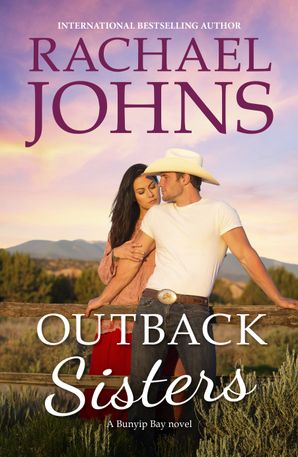 Frankie and Simone are sisters and best friends. Could a new man in town drive a wedge between them for the first time ever?
Café owner Frankie has been unlucky in love all her life. It's hard in a small town like Bunyip Bay to meet prospective partners. Her sister, Simone, lost the love of her life years before and is now devoted to raising their two teenage girls, leaving little time for romance. When Frankie is kissed by a handsome stranger who calls her Simone, it's a case of mistaken identity – but who is this man and how does he know Simone?
Logan Knight is in town to meet up with a woman he has met online. Although raised on a farm with his brother Angus, he has travelled the world as a journalist and is now looking forward to meeting a girl and settling down. The girl in the café was an amazing kisser – but not the one he thought he was meeting!
Reclusive farmer Angus wants nothing to do with Logan's plans for improving the property's finances and finding a partner – until he meets the sisters at a wedding. Who is attracted to whom? More importantly, can Frankie and Simone sort out their feelings for the two brothers without destroying their very close bond?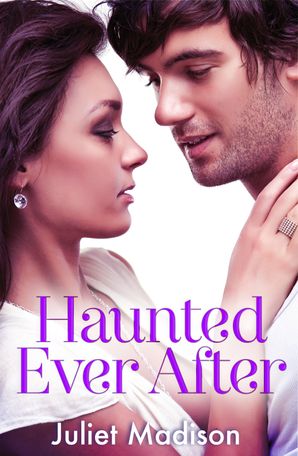 'Haunted Ever After is a delightful, fun, sweet and thoroughly enjoyable book.' – My Written Romance
Mixing romance, humour and a sparkle of magic, Juliet Madison is back with a new full–length novel about a bride–to–be, a mystery and the stripper next door.
When bride–to–be Sally Marsh attends a weekend away with her bridesmaids, the last thing she expects is an uninvited guest: the ghost of her fiancé's ex–girlfriend.
Red is quirky, loud and distracting, and Sally is soon desperate to find the reason behind her presence, so she can rid herself of her embarrassing shadow before the wedding day. Unfortunately, the ghost is reluctant to share the reason for her existence, but very enthusiastic about Ty, the surprise hen's night stripper who keeps showing up at awkward moments.
Time is running out for Sally, but it's also running out for Red. By the time all is revealed, Sally will be tested to the limits, and go above and beyond everything she's ever believed in order to ensure not only her own happy–ever–after – but Red's as well.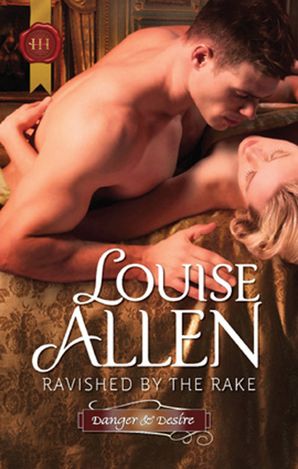 Vivacious lady Perdita Brooke prides herself on her social poise except when faced with devastatingly dashing Alistair Lyndon. The dreamy young man Dita once knew is now a hardened rake, who clearly does not remember their passionate night together however much it is emblazoned on her memory!
Now Dita has the perfect opportunity to remind Alistair of their sizzling chemistry. But soon she is in over her head. Provoking him is supposed to be a deliciously wicked game, with her holding all the cards until Alistair reveals the ace up his sleeve!
Listening To
Lover by Taylor Swift
Here at Romance.com we unabashedly LOVE Taylor Swift. However her best album, for romance purposes, is her 2019 release Lover, an album which explores all facets of love. The perfect companion to a romantic Valentine's Day weekend!
P.S read our thoughts on Lover here
Love etc. by Shameless
Here at Romance.com.au we LOVE all things love… so of course we are obsessed with this podcast from the Shameless podcast girls Zara MacDonald & Michelle Andrews (alongside the Bumble dating app) talking about all things love, relationships and dating. It's a little funny, a little sad, endlessly relatable, and brand-new episodes dropped into our feeds only last month!
Listen on: Spotify or Apple Podcasts
Still looking for a book to read? Check out even more of our current faves below!