It's October everyone – which means it's officially time to celebrate all-things SPOOKY.
After the tumultuous year we've had, it seems only fitting that we should throw ourselves into celebration of the season, so carve yourself a pumpkin, make a warm chai tea, and snuggle up with your favourite ~spooky~ romances!

Watching
Lucifer
This series follows Lucifer, the original fallen angel, who has become dissatisfied with his life in hell. After abandoning his throne and retiring to Los Angeles, Lucifer indulges in his favorite things (women, wine and song) — until a murder takes place outside of his upscale nightclub. For the first time in billions of years, the murder awakens something unfamiliar in Lucifer's soul that is eerily similar to compassion and sympathy. Lucifer is faced with another surprise when he meets an intriguing homicide detective named Chloe, who appears to possess an inherent goodness — unlike the worst of humanity, to which he is accustomed. Suddenly, Lucifer starts to wonder if there is hope for his soul.
Watch it on: Netflix
Only Murders In The Building
Three strangers share an obsession with true crime and suddenly find themselves wrapped up in one. When a grisly death occurs inside their exclusive Upper West Side apartment building, the trio suspects murder and employs their precise knowledge of true crime to investigate the truth. Perhaps even more explosive are the lies they tell one another. Soon, the endangered trio comes to realize a killer might be living among them as they race to decipher the mounting clues before it's too late.
Watch it on: Disney +
Interview With The Vampire
A vampire tells his epic life story: love, betrayal, loneliness, and hunger. After the death of his wife and daughter, Spanish lord Louis is turned into a vampire by Lestat de Lioncourt. To keep Louis by his side, Lestat converts a plague-ridden girl.
Watch it on: Stan
Reading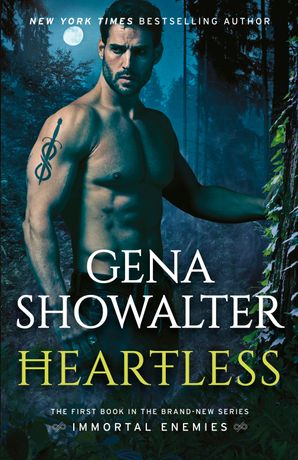 Vengeance is irresistible…
Kaysar the Unhinged One, fae King of Midnight, can drive anyone to madness with his song. A ruthless warrior forged in hate, he lives to force his enemies to their knees. He will stop at nothing to succeed — even abduct and seduce his foe's beloved bride, ensuring his own child one day sits on the male's throne. Except, his prize escapes to the mortal realm before the first kiss, her heart transplanted into a human beauty with dangerous secrets…
Chantel 'Cookie' Bardot is a professional gamer girl great at trash-talking, bad at peopling. After a long-awaited surgery, she begins to morph into a powerful fae princess. Catapulted into a strange land ruled by a cruel but seductive villain, she must battle flesh-and-blood monsters and navigate royal intrigues. But the true danger is Kaysar, whose every wicked touch tempts her beyond reason. Should she run…or descend into the darkness with him?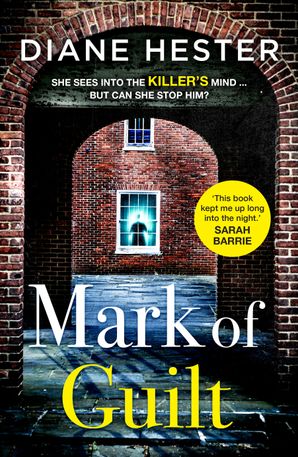 A compelling read with an explosive ending. This book kept me up long into the night.' — Australian author Sarah Barrie
There's a murderer on campus. And Lindsay knows where to find the victims' bodies. But who is going to believe that she had nothing to do with the crimes?
All Lindsay Cavenaugh wants is to graduate university and prove to her family that she is normal. It's been almost ten years since she's had a vision, and she's sure she's grown out of her 'gift'. These days all she has to worry about is passing her exams and keeping her distance from her sleazy lecturer.
But when a girl disappears from campus, Lindsay's visions return with a vengeance. Not only does she see where the body of the missing student has been dumped, she also mysteriously acquires the bruises encircling the strangled girl's throat. The last thing Lindsay wants is to get involved with the police again, but how can she not report what she knows?
Detective Garren Macklyn has little patience for the so-called 'supernatural'. Those con artists are the reason his mother is lying in a hospital bed, fighting for her life. So, when Lindsay admits to knowing things only the killer could know, Mac has found his prime suspect. Even if she's not the murderer, Lindsay Cavenaugh is involved somehow, and Mac is going to get her to admit it.
But the more time Mac spends with Lindsay, the less sure he is. Is he letting his personal feelings cloud his judgement? Or is there really something more going on here? As the body count rises, Mac will need to decide if he can trust Lindsay. Her life may just depend on it.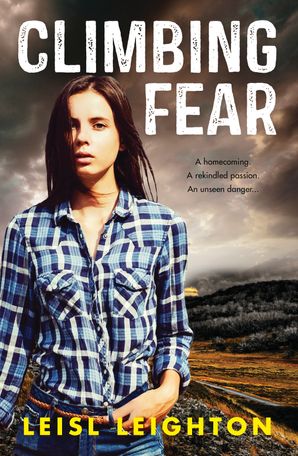 Set against the stirring Victorian Alps, comes a suspenseful novel of recovery and new beginnings from a talented new voice in Australian rural fiction. Perfect for readers of Sarah Barrie and Nora Roberts.
His beloved home is under threat and with it the beautiful, haunted woman he's never been able to forget …
X-Treme TV sports star Reid Stratton has everything – until his best friend falls to his death on a climb while shooting their show. In the fierce media fallout, Reid begins to question everything about himself. Crippled by a new fear of climbing, Reid returns to CoalCliff Stud, his family's horse farm, to recover.
Single mother Natalia Robinson is determined to start afresh, away from the shadow of her past. A job at CoalCliff Stud where she lived as a child is the perfect opportunity to live the quiet life she always wanted. But she is unprepared to see Reid, and is even more unprepared for the passion that still burns between them.
But after a series of menacing events threatens the new home she is trying to build, Nat realises that Reid is the only person she can rely on to keep her and her daughter safe. Together, Reid and Nat must face the pasts that haunt them if they are to survive the present and forge a future of hope.
Listening To
A year-round celebration of Halloween history and traditions, spooks past and present, with your master of scaremonies Lucé Tomlin-Brenner
Happy Halloween everyone!