After a long week there's nothing better than looking forward to a lazy weekend of entertainment. If you're looking for couch-potato inspo (goals, honestly) here's a round-up of how team Romance.com.au are spending their weekend!
Watching
How I Met Your Father
I was a HUGE fan of How I Met Your Mother back in the day, so this sequel series starring Hillary Duff is *truly* what dreams are made of.
It's an uncomplicated sitcom following the lives and romances of a group of 20 somethings in New York. No thoughts, just vibes.
New episodes drop every Wednesday, the perfect mid-week watch!
Watch it on: Disney +
Bridgerton
Do I even need to explain? Season 2 of this blockbuster show drops on Friday and I can't wait!!
Watch it on: Netflix
Rescued By Ruby
Chasing his dream to join an elite K-9 unit, a state trooper partners with a fellow underdog: clever but naughty shelter pup Ruby. Based on a true story.
Watch it on: Netflix
RELATED: Read our review
Reading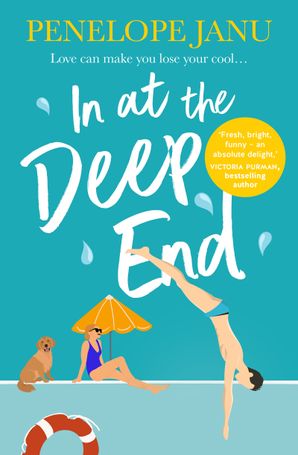 A quick–witted, contemporary romance about losing your cool.
What woman doesn't love a real–life hero? Harriet Scott, for one. The fiercely independent daughter of famous adventurers, she grew up travelling the world on the environmental flagship The Watch. So when Harriet's ship sinks in Antarctica and she has to be rescued by Commander Per Amundsen, an infuriatingly capable Norwegian naval officer and living breathing action hero, her world is turned upside down.
Like their namesakes, the original Scott and Amundsen who competed to reach the South Pole first, Per and Harriet have different ways of doing things. Per thinks Harriet is an accident waiting to happen; Harriet thinks Per is a control freak. But when Harriet realises that Per is the only one who can help her fund the new ship she desperately wants, she is forced to cooperate with him.
Per refuses to assist unless Harriet allows him to teach her to swim. But there is more to Harriet's terrible fear of water than meets the eye. Can Harriet face her fears and come to terms with the trauma and loss of her past? And will she begin to appreciate that some risks are well worth taking–and that polar opposites can, in fact, attract?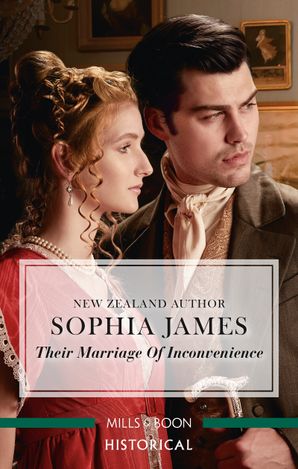 Opposites in everything…except needing to marry!
For Adelia Worthington, only marrying railway magnate Simeon Morgan will secure her family's home. In return, she'll give Simeon a place in society. A marriage is the last thing either wants, especially when it's clear this self-made man thinks she's a pampered heiress! But what's even more inconvenient than their marriage is that the sparks of fury that fly between them are igniting a simmering desire that won't be ignored.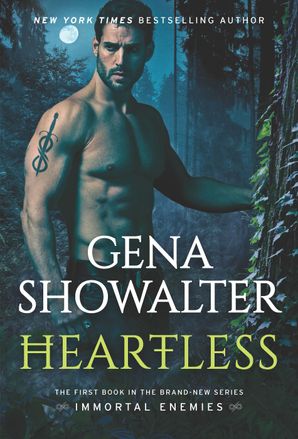 Vengeance is irresistible…
Kaysar the Unhinged One, fae King of Midnight, can drive anyone to madness with his song. A ruthless warrior forged in hate, he lives to force his enemies to their knees. He will stop at nothing to succeed — even abduct and seduce his foe's beloved bride, ensuring his own child one day sits on the male's throne. Except, his prize escapes to the mortal realm before the first kiss, her heart transplanted into a human beauty with dangerous secrets…
Chantel 'Cookie' Bardot is a professional gamer girl great at trash-talking, bad at peopling. After a long-awaited surgery, she begins to morph into a powerful fae princess. Catapulted into a strange land ruled by a cruel but seductive villain, she must battle flesh-and-blood monsters and navigate royal intrigues. But the true danger is Kaysar, whose every wicked touch tempts her beyond reason. Should she run…or descend into the darkness with him?
Listening To
Vitamin String Quartet
The Vitamin String Quartet is the group behind all the amazing string covers of pop songs in the Bridgerton soundtrack! Basically they're a string quartet who perform classical covers of all your favourite pop songs. Head to YouTube or Spotify and hit play on one of their many playlists for the perfect playlist for a binge-read or tea party.
Listen on: YouTube
MusicalSplaining the podcast
Love musicals? Hate musicals? Don't understand anything about musicals? This is the podcast for you! MusicalSplaining is the 'podcast to unite people who love and hate musicals' where each week host Lindsay/Angelina (who love musicals) 'splain a beloved musical to friend Kaveh (who hates musicals). It's hilarious, informative and just a fun walk down memory lane. During the pandemic they also did a special series about movie musicals including Moulin Rouge, La La Land and The Descendants.
Listen on: Spotify, Apple Podcasts or wherever else you listen to podcasts