The countdown to Halloween has begun. Psychotic clowns are preparing their face paint, final girls are limbering up, and sexy vampires just placed a bulk order for black eyeliner and the latest high-neck trench coats.
Now this is all well and good but you're a connoisseur of the macabre. You've already seem The Chilling Adventures of Sabrina in all its satanic glory, have correctly decided that Elena should chose Damon in The Vampire Diaries, and want to know what fictional world to spiral into next?
Gena Showalter has the book to match your every TV show obsession:
Why you'll like it:
You fell in love with The Originals because you love emotionally distanced, millennia old bad boys with British accents and traumatic pasts. Who can blame you? Klaus is a character so compelling he got his own 5-season spin-off show. Only a no-nonsense feisty female – enter Caroline Forbes – can handle this kind of anti-hero. If you need more of their dynamic then this book is for you.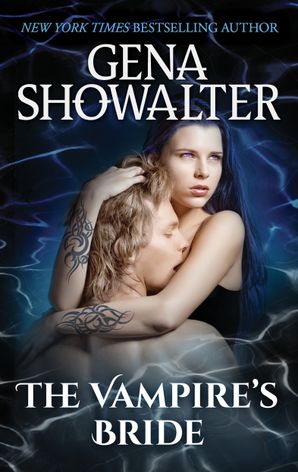 He is Layel, king of the vampires, a master seducer no woman can deny. But since a rogue horde of dragons killed his beloved over two centuries ago, Layel has existed only for vengeance…until he meets Delilah. Wary of love, the beautiful Amazon wants nothing to do with the tormented vampire. Yet there is no denying their consuming desire every time he nears her.
Neither trusts the other nor can they survive alone. For in an impossible game of the gods devising, they've been trapped on an island, about to face the ultimate challenge surrender to the passion that will bind them forever…or be doomed to an eternity apart.
Why you'll like it:
There's no doubt that we all want Lucy, The Prince of Darkness, to find love. Yet the charismatic hell-raiser isn't everyone's type. You want an Amenadiel. Strong, angelic, with an unbreakable code of honour and a stickler for rules that you'll make him break. If you're looking for this then Wicked Nights is a must-read for you.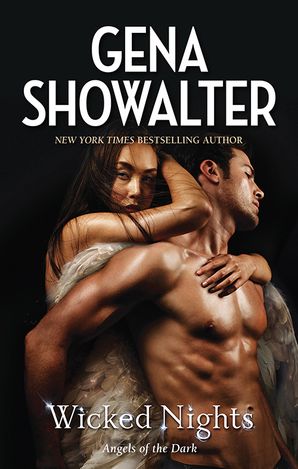 Leader of the most powerful army in the heavens, Zacharel has been deemed nearly too dangerous, too ruthless – and if he isn't careful, he'll lose his wings. But this warrior with a heart of ice will not be deterred from his missions at any cost…until a vulnerable human tempts him with a carnal pleasure he's never known before.
Accused of a crime she did not commit, Annabelle Miller has spent four years in an institution for the criminally insane. Demons track her every move, and their king will stop at nothing to have her. Zacharel is her only hope for survival, but is the brutal angel with a touch as hot as hell her salvation – or her ultimate damnation?
Why you'll like it:
Diana Bishop and Matthew Clairmont hail from warring witch and vampire factions. In the vein of a Montague-Capulet type feud, these two have one of those epic romances, tempered by fate and written in the stars. Mathew and the trifecta of witches, vampires, and demons, seek out Diana as they are terrified and awed by her powers which may have the potential to destroy or immortalise their races. Showalter's character of Jewel, a goddess in her own right, faces a similar battle. This book is perfect for you if you love an against-all-odds love story.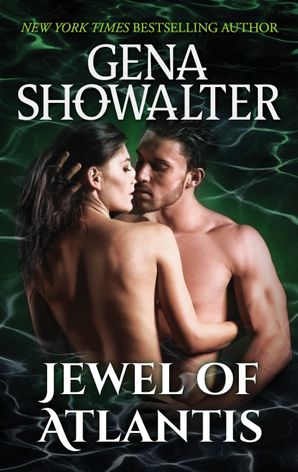 Legend claims the Jewel of Dunamis can overcome any enemy. Grayson James has orders to keep it from the wrong hands or destroy it. He doesn't know that the Jewel is actually a woman, not a stone! But once he meets this precious gem, destroying her is the last thing on his mind…
Jewel, part goddess, part prophet, is a pawn in Atlantis's constant power struggles. She needs Gray's help to win freedom and uncover the secrets of her mysterious origins. Gray needs her wisdom to navigate monster–ridden Atlantis.
But need blossoms into passionate love as they fight demons, dragons, vampires and a prophecy that says the bond between them could destroy them both.
If you like The Chilling Adventures of Sabrina you'll love reading Frost and Flame (Gods of War).
Why you'll like it:
At the forefront of these two stories are women of immense power being tempted by their dark sides. What does one do when Satan wants to make you his queen? For Sabrina the answer to that is to topple the patriarchy. In Frost and Flame, Nola is also fated with her own future Queendom. Watching and reading these series will have you bowing down to the matriarchy as women rise to power.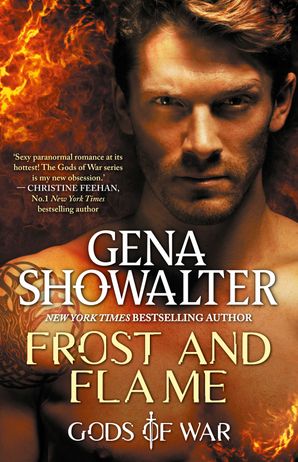 Bane of Adwaeweth is the most feared immortal warrior in All War history. Possessed by a bloodthirsty beast, he will stop at nothing to win. Then he meets irresistible Nola Lee. He hates the power she wields over him, but she alone can rain vengeance upon his wife's killer.
Unaware of her destiny to rule as queen of beasts, Nola battles illness, addiction and vulnerability. With Bane, however, she experiences pleasure for the first time, and only wants more. But being with him comes with a terrible price.
With enemies lurking around every corner, Bane and Nola must fight to survive. But time is running out, and neither can resist the sizzling attraction blazing between them. Will their romance save the beast and his beauty, or destroy everything they've come to love?
Why you'll like it:
No one puts dangerous bachelors in their place quite like sassy Southern waitresses. Be it Sookie Stackhouse or Brook Lynn Dillon. Sookie's life is thrown into chaos when she begins dating a vampire as does Brook's when she starts a passionate romance with an ex-con. If the troublemaker is your type then The Closer You Come is for you.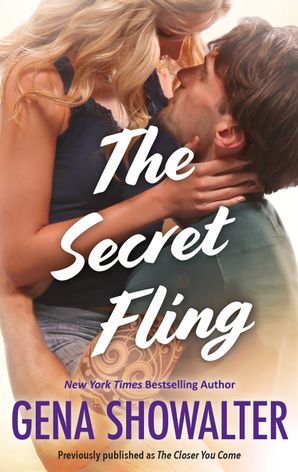 Just released from prison, Jase Hollister has one goal: stay out of trouble. Strawberry Valley, Oklahoma, sounds like the perfect place for him and his two brothers–by–circumstance to settle down and live a nice, simple life. But model citizen isn't exactly this rugged bachelor's default setting–especially when it comes to a certain hot–blooded Southern beauty…
Brook Lynn Dillon has always been responsible. Not that it's done her much good. The down–on–her–luck waitress is broke, single and fun–deprived. Until Jase comes along. He is dangerous, sexy and tempting as sin, and the sizzling passion between them is undeniable. But can it melt her resistance? After all, the right kind of trouble might be just what they both need.
Happy reading! And Happy Halloween!
By Jodie Ramodien