As we've said before, we love these fabulous ladies from Montorey. Each one, portrayed by a stunning array of A-list Hollywood icons, is a fully rounded 3-dimensional character, and an icon in her own way. Whether you're a fan of Madeleine's feisty fighting ways, or Celeste's ethereal stillness; Jane's guarded strength or Bonnie's wholesome honesty; or you just stan the icon that is Renata's over-the-top drama and glam, we have the perfect book match for you!
Madeline
Madeline is a firecracker, tiny but fierce. She often bustles her way into conflicts that don't involve her at all, but she always does so with genuinely good intentions and a great heart. She is open and honest (sometimes brutally so) and very vocal when things displease her sense of righteousness. Above all Madeline will stick up for what she thinks is right, and she's never afraid to speak up in a crowd!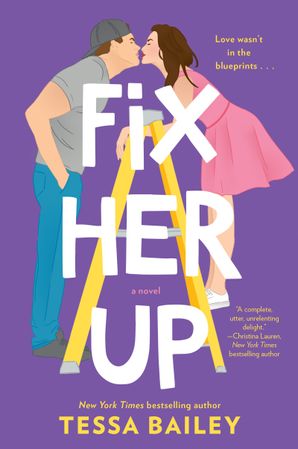 Georgette Castle's family runs the best home renovation business in town, but she picked balloons instead of blueprints and no one has taken her seriously since. Frankly, she's over it. Georgie loves planning children's birthday parties and making people laugh, just not at her own expense. She's determined to fix herself up into a Woman of the World . . . whatever that means.
PHASE ONE: A new framework for her business (A website from this decade)
PHASE TWO: A gut reno on her wardrobe (FYI, leggings are pants.)
PHASE THREE: Updates to her exterior (Do people still wax)
PHASE FOUR: Put herself on the market (And stop crushing on Travis Ford!)
Renata
Renata is the alpha. A high powered corporate woman she loves the finer things in life and is not afraid to show it. Obsessed with maintaining her image and power she will often pick fights with others over seemingly petty trivialities. But, she is like a lioness when it comes to protecting those she loves and will go to any length, no matter how extreme, to protect them.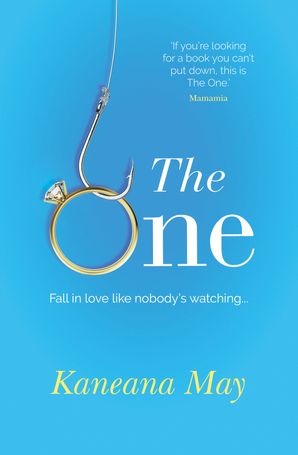 From an Australian TV scriptwriter comes a sparkling debut novel where the quest for love will surprise you.
Fall in love like nobody's watching…
Working behind the scenes on a reality TV dating show, Darcy Reed is a driven young producer dealing with a tyrant of a boss. Despite being surrounded by love at work, her own love-life with long-term boyfriend Drew is floundering. Producing a flawless season is her best chance at a promotion. But with the unrelenting demands of the show, how will she save their relationship while making that shot?
Celeste
Celeste is quiet and thoughtful, often coming across as fragile and meek, but she is anything but. Her beauty and reflectiveness masks a deeply intelligent and insightful personality, and a whip-smart advocate for those she loves.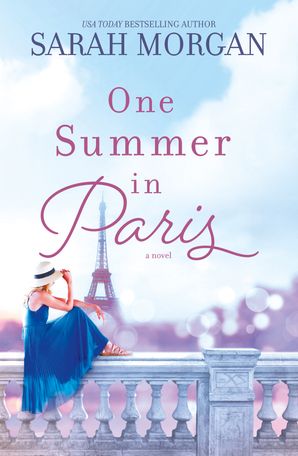 USA TODAY bestselling author Sarah Morgan returns with this heartwarming novel about the power of friendship, love and what happens when an ending is just the beginning…
To celebrate their twenty-fifth wedding anniversary, Grace has planned the surprise of a lifetime for her husband – a romantic getaway to Paris. But she never expected he'd have a surprise of his own: he wants a divorce. Reeling from the shock but refusing to be broken, a devastated Grace makes the bold decision to go to Paris alone.
Audrey, a young woman from London, has left behind a heartache of her own when she arrives in Paris. A job in a bookshop is her ticket to freedom, but with no money and no knowledge of the French language, suddenly a summer spent wandering the cobbled streets alone seems much more likely…until she meets Grace, and everything changes.
Grace can't believe how daring Audrey is. Audrey can't believe how cautious newly single Grace is. Living in neighbouring apartments above the bookshop, this unlikely pair offer each other just what they've both been missing. They came to Paris to find themselves, but finding this unbreakable friendship might be the best thing that's ever happened to them…
Jane
Jane is practical and resourceful. Traumatic experiences have left her shattered in the past, and now she struggles to make connections in the present. Her son is the centre of her life, and she would do anything to advocate for him; even when the whole world is seemingly against her. Strong, and brave, Jane is not one for confrontation, and would prefer to try leave the past in the past and move on into the future.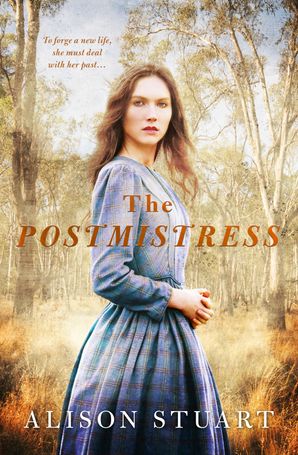 A stunning historical tale of loss, desire and courage that is full of the terror and the beauty of the Australian bush, for readers of The Thorn Birds, The Naturalist's Daughter and The Widow of Ballarat.
To forge a new life she must first deal with her past…
1871. Adelaide Greaves and her young son have found sanctuary in the Australian town of Maiden's Creek, where she works as a postmistress. The rough Victorian goldmining settlement is a hard place for a woman – especially as the other women in town don't know what to make of her – but through force of will and sheer necessity, Adelaide carves out a role.
But her past is coming to find her, and the embittered and scarred Confederate soldier Caleb Hunt, in town in search of gold and not without a dark past of his own, might be the only one who can help. Can Adelaide trust him? Can she trust anyone?
Bonnie
Bonnie is peaceful, almost zen-like in her ability to rise above the petty grievances of Monterey and the in-squabbling of her extended family. She values openness, honesty and standing up for justice. But she's not so removed as to not fight back if pushed too far.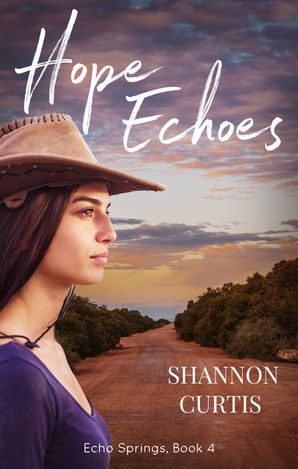 Echo Springs on the edge of the outback – a town where everyone knows your name, and your business. But the wholesome country living and welcoming community aren't what they used to be. Echo Springs has a dark underbelly, and it is seeping ever outward.
Jacinta Buchanan understands stress. Between trying to keep the family farm going and convince her father that she's the best (and only) option to take over permanently, she has a lot on her plate. So when one of the old mines on the property blows up, killing a local teenager, she can barely hold it together. But finding out that she's a suspect and the cop sent to investigate her is her brother's best friend is the absolute last straw.