Australian author Shona Husk watched the new Netflix series Cursed over the weekend, and thinks you should binge-watch it too. 
---
If you love King Arthur retellings like I do, Cursed should be on your to-watch list.
The first episode is filled with magic, battles and intrigue. It also introduces all the usual major players one would expect in a King Arthur story…except the focus isn't on Arthur but Nimue, also known as the Lady of the Lake.
Here's seven reasons why you need to watch Cursed:
1. Nimue, the Lady of the Lake. She's a reluctant heroine, with power she doesn't want to explore (but that we knew she will, eventually). The villagers hate her and call her cursed.
2. The hero, Arthur – who isn't king, in fact he's not even really a knight. When we meet Arthur, he's singing ballads and hiring his sword and isn't very well liked by the other knights. But when he meets Nimue he's smitten!
3. The flirty sword fight between Arthur and Nimue. And who doesn't love that – swords, snappy dialogue and two lovers jabbing at each other with pointy objects.
4. Merlin. He's half-drunk and half-dressed and seems to enjoy playing with lightning rods during a storm. (This does not end well).
5. King Uther. Is he a bad guy? It's too early to tell, but he desperately wants it to rain because his people are dying because of the drought. Maybe there's a drought because the Red Paladins are killing the fey…
6. The Red Paladins. They're the bad guys, running around in red capes killing anyone who might be a witch, or fey or following the old ways, and it's all justified because they are doing God's work and cleansing the world with fire.
7. The sword of power…you know the one. In Cursed Nimue is supposed to deliver the sword to Merlin but ends up wielding it to defend herself.
When the first episode ends it's raining blood over the castle – which does not impress King Uther – and Nimue is fighting off a pack of wolves with the sword, spilling more blood.
There are ten episodes of Cursed and I'm looking forward to seeing how this Arthurian tale unfolds.
---
Shona Husk
Shona Husk is the author of over forty books that range from sensual to scorching, and cover the contemporary, paranormal, fantasy and sci-fi romance genres. Her most recent series are Face the Music and Coven of the Raven. She lives in Western Australia and when she isn't writing or reading, she loves to cook, cross-stitch and research places she'd one day like to travel.
You can find out more at www.shonahusk.com, or find Shona on Twitter and Facebook.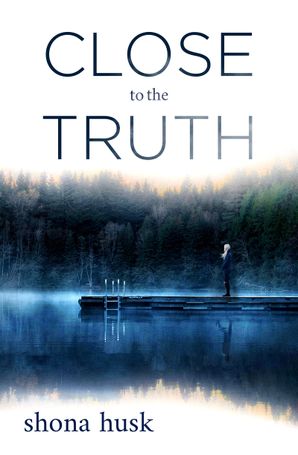 Is the truth worth dying for?
TV biologist, Jasmine Heydon, escaped Bitterwood once. She was 16 and run out of town by the cops for the crime of being born on the wrong side of the tracks. Ten years later, she's changed a lot but Bitterwood hasn't. The town's only claim to fame is the legend of the River Man, a murderous creature who first killed a century ago. Back in town to film a show about the River Man, Jasmine plans to put the mystery to rest once and for all.
Bitterwood's favourite son, Gil Easton, has never forgotten Jasmine, and he's never forgiven his father, the chief of police, for running her off. But now Jasmine is back, stirring things up. This time, Gil is determined to stand by her even when the locals want her silenced.
As Gil works to unearth the truth, Jasmine tries to understand her own childhood sighting of the monster. As the threats escalate, the search for the truth grows dangerous … because the River Man is killing again.
Featured Image Credit: Robert Viglasky/Netflix
Copyright: © 2020 Netflix, Inc.