Everyone at Romance.com.au goes HOLY FORKING SHIRTBALLS for all things The Good Place.
We are so excited for the final season and couldn't resist matching our favourite characters and what romance novels we think they would just forking LOVE…
So…without further ado…
Eleanor
Eleanor Shellstrop is a deceased selfish saleswoman from Phoenix, Arizona who winds up in the Good Place by mistake….however she would definitely relate to the messed up heroine in…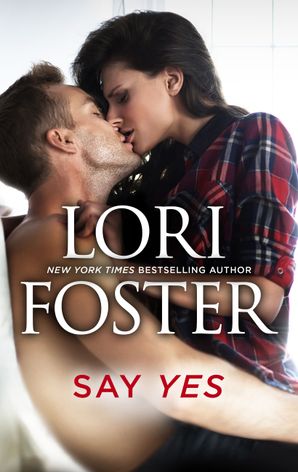 In this classic tale from New York Times bestselling author Lori Foster, a woman scorned is about to learn that she deserves so much more…
After finding her – now former – fiance in bed with another woman, Sara Simmons decides that love and marriage just aren't for her. What she needs is a hot fling. Enter hunky next-door neighbour Gavin Blake. But Gavin is playing for keeps, and he's vowed to hold out for more than sex…
Chidi
Chidi Anagonye, a deceased professor of ethics and moral philosophy from Senegal…far too intellectual for anything like romance genre fiction…although he did read An Australian Affair before he did his time at St John's University in Sydney, Australia.
Interview With The Daredevil – Nicola Marsh
After spending the last few years as the perfect political wife, Ava's finally single and free to live her life as she chooses. She starts her new life as a freelance writer with a massive scoop: an interview with extreme sports legend – and dreamboat! – Roman Gianakis…
The immediate chemistry is all–consuming, but Roman lives his life firmly in the public eye. To match him, Ava will have to step up next to him. Till now she's always wished she could hide in the wings – is she ready to embrace centre stage?
The Devil And The Deep – Amy Andrews
Author Stella Mills has writer's block. Her swashbuckling debut romance was a mega hit – and the world is crying out for a sequel. Problem is, her sexy–as–sin hero was based on childhood friend Rick Granville, whose dangerously delicious eyes have never sparkled at her that way!
So being forced to spend weeks on adventurer Rick's luxury yacht could be just the thing to trigger her imagination. Of course, spending night and day with him could be sailing too close to the wind – especially when her fictional fantasies start becoming red–hot reality!
The Dance Off – Ally Blake
Dancing lessons…? Hot–shot architect Ryder Fitzgerald can't think of anything worse! But he spots a silver lining in the form of smoking–hot Nadia Kent, who'll be teaching him his steps for his sister's wedding.
Nadia is staying well clear of Ryder – no matter how jaw–droppingly hot he is. She made the mistake of letting a guy get in the way of her ambition once before, and she's not about to do it again. But as electricity crackles in the studio, restricting their chemistry to the dance floor becomes a challenge…only question is, who's going to make the first move?
Tahani
Tahani Al-Jamil, a deceased wealthy English philanthropist who has a tendency to name drop….What she would read?… Well, anything by Gena Showalter, she is best friends with the New York Times bestseller after all…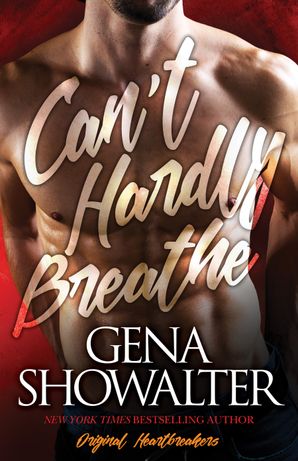 New York Times bestselling author Gena Showalter returns with an irresistible Original Heartbreakers story about a woman who's never felt desired and the man who wants her more than air to breathe…
Bullied in high school, Dorothea Mathis's past is full of memories she'd rather forget. But there's one she can't seem to shake – her longstanding crush on former Army Ranger Daniel Porter. Now that the sexy bad boy has started using her inn as his personal playground, she should kick him out…but his every heated glance makes her want to join him instead.
Daniel returned to Strawberry Valley, Oklahoma, to care for his ailing father and burn off a little steam with no strings attached. Though he craves the curvy Dorothea night and day, he's as marred by his past as she is by hers. The more he desires her, the more he fears losing her.
But every sizzling encounter leaves him desperate for more, and soon Daniel must make a choice: take a chance on love or walk away forever.
Jason
Jason Mendoza, a deceased amateur DJ and massive football and dance fanatic would devour anything related to football …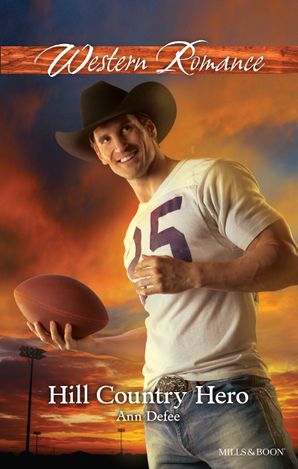 Only desperate, try–anything–once CiCi Hurst would agree to take the job of mascot for her daddy's football team. But the recently dumped Hill Country heiress doesn't expect to be tackled to the ground by six feet five inches of flat–out gorgeous male…
Jake Culpepper is every woman's dream. Too bad the pro football star is exactly the type CiCi's vowed to avoid. It's a no–brainer: No more low–down, cheating athletes! So why is she getting the feeling Jake's different?
Jake can't believe he just decked the boss's daughter! Now he's paying the price by working for CiCi at her family's camp for underprivileged kids. He didn't plan on playing hero. Or falling so hard for her.
He just hopes CiCi feels the same way. Or he'll be the loneliest hero in the Lone Star State!
Michael
Michael, is the demon architect who runs the Good Place neighbourhood. Michael has a deep affinity for the everyday aspects of human life and would want to know about love and romance…what better way than giving him a Mills & Boon Forever romance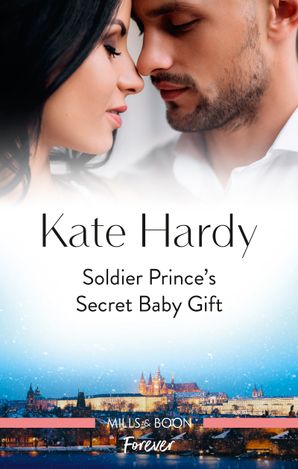 One magical night…could ignite a royal scandal!
Six months ago, Tia Phillips and Prince Antonio of Casavalle shared one passionate night. Now she's on the palace doorstep — pregnant with his baby! Another royal scandal is all Casavalle needs, so Antonio whisks Tia away to a secret hideaway. Soon Antonio's falling for her, but will Tia accept his hand in marriage when she thinks he's asking only out of duty
Janet
Janet, a programmed guide and knowledge bank who acts as the Good Place's main source of information and can provide its residents with whatever they desire…so she would have read ALL the books on Romance.com.au But Janet is trying to connect more with her human side, so we suspect she'd enjoy a really sexy romance…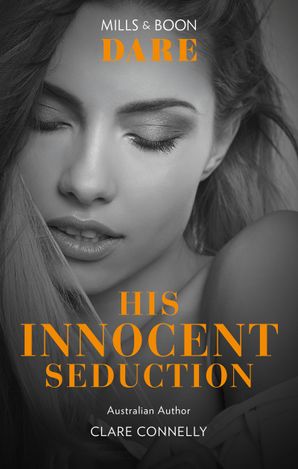 One night isn't enough…to initiate her into the world of sexual pleasure!
I enjoy the finer things in life – aged whisky, gourmet meals, beautiful women. So when sweet virgin Millie Davis propositions me, I vow we'll savour every moment…for longer than one night! Now, I'm tutoring her in exquisite physical passion. It's completely no-strings – love is too dangerous a game. But how can someone so innocent bring me to the brink of losing control?
What do you think the characters would read? Let us know in the comments below…
By Adam Van Rooijen