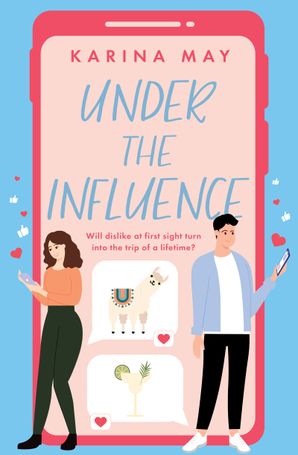 Will dislike at first sight turn into the trip of a lifetime? A sparkling enemies-to-lovers rom com from a talented new voice.
From Peru with love, (wander)lust & loathing…
Blake Goldfield is 'the guy who broke Tinder' while raising funds for his overseas charity. High-flying banker, Louise Lane, isn't buying his hot, eligible philanthropist act. In fact, it's dislike at first sight when she encounters Blake working the bar at her office Christmas party.
Both are at a life crossroads: Blake has begrudgingly left his not-for-profit to deal with Goldies, his family's embattled restaurant; Louise has just split from her perfect-on-paper fiancé.
Blake may be in control of the drinks, but Louise has the power to reject the loan necessary to keep Goldies open…
As Blake and Louise watch their lives unravel, their paths seem to be inextricably tangled. Torn between the weight of expectation and her heart's desire, Louise searches for a fresh perspective in Peru. First stop: Machu Picchu. Final destination: Love?
A sparkling enemies-to-lovers rom com about the things we want, the things we think we want and the things that really count.
---
The Tinder Water Tycoon: Online dating, activism & social media
How one man has become the talk of Sydney's Tinder scene, but not for the reasons you may think … It's H2O and not rock-hard abs that has whipped the internet hive into a frenzy
He's the most famous face in Sydney right now, but you might be asking yourself, who on earth is Blake Goldfield?
It all began on Tinder, the dating app used by more than three million single Aussies to find love or—more frequently—something less permanent. Mr Goldfield's proposition is something entirely different. Swipe right on his profile and he'll donate one litre of clean water to assist with Peru's water crisis. According to Mr Goldfield's safe-water charity, WaterAid, only 75% of Peru's rural population currently has access to basic water services.
A screenshot of 32-year-old Mr Goldfield's Tinder profile was shared on Instagram and TikTok with the hashtag #tinderwatertycoon. There, the legend of Peru's most eligible philanthropist was spun. Following the content's virality, the DownDetector.com reported an outage on Tinder for multiple hours, with members unable to view new matches or send and receive messages.
We spoke to Mr Goldfield's friend, Geoff Byrne of Viral Media, who not only confirmed Blake Goldfield's existence but also claimed to be the brains behind the profile. He explained that he initially set up his friend's Tinder 'as a bit of a joke', but quickly realised there was more to gain than a few laughs.
'Blake has become somewhat of a mascot for "the good guy" in the minefield that is online dating. He's not just providing hope to many Peruvians, but to the single women of Sydney, too,' Mr Byrne said.
For all their known issues, online apps like Tinder have made it easier to find and make meaningful connections. Is it possible that the culture of rapid swiping for dates, combined with social media's powerful algorithms, could also result in efficient social action? Mr Goldfield's approach demonstrates that it's possible to do good, while finding a date by mobilising his matches to help his cause.
The profile that has taken social media and Sydney's singletons by storm:
Blake, 32
Location: Sydney, Australia
Lives: Cusco, Peru
Blake V 2.0 Tinder Edition updates:
—minor bug fixes
—improved selection algorithm
—new pictures (shirtless pic added)
—performance enhancements (Peruvian tan)
—multilingual support (Spanish and English)
—donating 1 litre of clean drinking water to the impoverished people of Peru for every swipe right
Mr Goldfield hasn't been spotted since his profile went viral. According to Mr Byrne, and a host of Internet sleuths, he is still in Sydney and definitely "single and ready to mingle".
But if the overwhelming attention is anything to go by, Mr Goldfield is too busy slinging around gold-plated pallets of bottled water* to be out on dates debating whether pineapple belongs on pizza.
And to that, we say welcome to dating in the twenty-first century, where you may just find a philanthropist catch buried among the cads, but he'll probably still ghost you.**
Good luck tracking down Sydney's resident roving Romeo!
*At the time of publication The Sydney Post could not locate any data stating the litres of water currently donated by WaterAid.
** Jaded opinions are writer's own.
Chapter 1
Bloody hell, Jude!
Louise pulled her big toe back from the hot-as-lava bathwater and stamped her foot down on the cool bathroom tiles. There were easier ways to get rid of your fiancée than boiling them alive. But no matter how stale things got between them, Louise knew Jude would never end it. He would leave it to her to call time on their almost three-year relationship, and Louise had far too much on her plate to deal with that right now.
But what exactly was he playing at? She eyed the rose petals sprinkled among the suds. Was that lavender bath salts she could smell, too? Her mother had given them to her last Christmas, paired with a not-so-subtle message suggesting Louise and Jude spend more time 'relaxing' (read: making grandbabies). They had remained in the bathroom cupboard unopened. Until this evening.
Earlier, when Jude had popped his head around the study door to inform Louise that he'd run her a bath, she'd been in the middle of clearing out her inbox. She liked to spend her Sundays getting a jumpstart on Monday's emails. Especially now that there was only a handful of working days left before Christmas, Louise wanted to ensure that she was on top of everything before the break. Not that she was planning on much of a holiday.
Shit! She'd forgotten to answer Rick's earlier email about the Lovedale Nursing Home project. Her boss used email like a pager and always expected a prompt reply.
She reached for a towel and wrapped her body. As she turned back to the study Jude appeared in the doorway, a towel tucked around his waist.
'Where are you going?' he asked. 'I just went to grab this.' He held up a lighter.
Louise swallowed down her surprise. She hadn't realised he'd planned on joining her.
'Sorry, I just remembered I had to get back to Rick about something …' She trailed off and waited for Jude to roll his eyes.
'Can't it wait?' he asked on cue. There was no mistaking the warning in his voice.
'Of course.'
Placated, Jude bent down to light the candles arranged in a neat row along the edge of the bath. Louise hadn't even noticed them.
Once the last candle was ablaze, he turned to face her. 'Are you going to hop in?' But there was no eye contact. Louise couldn't remember the last time he'd really looked at her.
'Sure. After you,' she said.
'Oh, you want to join me?'
'I—I … isn't that what you wanted?'
'I was actually off for a dip,' he said sheepishly, then dropped his towel to reveal a pair of swimming trunks. They were bright yellow and covered with tiny palm trees.
'But it's raining!' Louise tried to disguise her embarrassment at assuming the bath was a scene of seduction.
'Yeah, just some evening laps at the aquatic centre. To help clear my head. I thought you'd appreciate the space.'
They'd kept their distance all day, Louise holed up reading in their bedroom, while Jude watched Netflix in the living room. She'd thought she was the one giving him the silent treatment after this morning's fight, but considering he now intended on extending their time apart, he'd clearly felt the same way.
'Unless you wanted me to join?' Jude offered, his voice jumping up an octave.
'I'd love that,' Louise said, too enthusiastically. 'We never do this kind of thing anymore.'
'Okay, amazing!' Jude said, swinging a leg over the lip of the bathtub.
'Wait. Are you going to leave those on?' Louise gestured to Jude's swimming costume.
Jude looked down and forced a laugh. 'Whoops!' He pulled his leg from the tub, hooked a finger over the elastic at his waist and whipped them off.
They were playing a game of chicken, Louise realised, going through the motions until one of them called the other's bluff. Wasn't that how they'd gotten here in the first place? Why they'd even started trying for a baby?
Jude's ballsack dangled dangerously close to the flames as he crammed his six-foot-four frame into their claw-foot tub. He'd recently taken to shaving the entire area—in addition to his chest. The spiky regrowth irritated her thighs and stomach, especially the spots where she'd been injecting her fertility drugs.
She supposed she had to get in now. At least if their skin was numb, it might take some of the sting out of the silence that was bound to follow them into the tub.
Out of the frying pan and into the fire.
There was really nothing left to be said that hadn't already been vocalised this morning when Jude had come at her for wanting to drink the following night. It was her work Christmas party, for goodness sake—and a Monday night at that! A calculated choice by Robo Bank to minimise the HR havoc wreaked by alcohol-fuelled staff.
Louise sank down in the water opposite Jude.
'Would you like me to sponge your back?' he asked stiffly.
Were they in nineteenth-century England?
'Sure.'
She turned, careful not to accidentally graze his genitals. You definitely weren't meant to feel this self-conscious when naked with your fiancé.
Jude pressed the warm loofah to her back and began with gentle swirls across her shoulders.
'Mmm,' she forced. She was a hostage of her own bathtub.
'Talk to me, Lou,' Jude murmured.
'What do you want me to say?' She knew she sounded defensive.
'I was simply suggesting that it may not be wise to drink right now.' He paused. 'Is it the hormones that have you so worked up?'
'Perhaps,' she said. Should she finally come clean about the way she was feeling? 'It's this whole process, work, you …'
He stopped sponging. 'Of course, it's me.' he muttered.
Blood thundered in her head as she rotated to face him. Water sploshed over the edge, snuffing two tea lights.
'What is that supposed to mean?'
'I could ask you the same thing,' he said. He reached for her soapy hands, but she pulled them away. Jude's face was quickly turning beetroot. She imagined his submerged ballsack turning beet red to match.
'I honestly can't win with you,' Jude spat.
This is it, Louise. End it now.
The soap suds popped and crinkled around them as a soft breeze sailed through the open window. The last tea light went out.
For a moment, they sat quietly in the dark, the bath water lapping softly at their laps; the warmth caressing the puncture marks below Louise's naval.
'Did you really mean what you said this morning?' he asked softly.
'Did you?'
He was typically the 'threatening not doing' type.
This time she allowed herself to surrender to his grasp as his slippery hands circled her wrists. His touch was gentle.
Jude breathed in deeply. 'Yeah, I think I did. This isn't working.'
Louise could only manage a nod as she sunk deeper into the bathwater. But she knew Jude was right. It was impossible for them to stay miserable for a second longer.
She was thirty-five, soon-to-be-single and without a baby.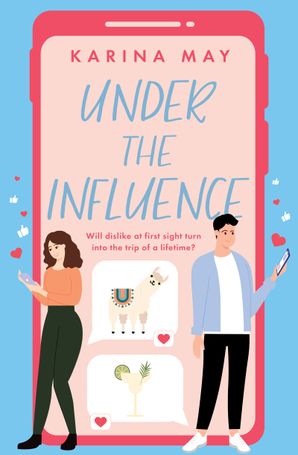 Release date: 2022-09-01