At Romance.com.au we LOVE all types of hero. This month we're celebrating our love of all things Western with this round-up of all our favourite cowboys from romance novels…
---
Landon Kincaid
"Don't get me wrong, it's a cute dress. Just kinda conservative."
Kylie Richardson glanced down at the simple blue sheath and sighed.
she almost always wore jeans. She liked jeans. They were comfortable, casual, easy. Dresses always made her think of Easter and holding her stomach in.
Why on earth had she agreed to go on this date? Just the thought of it made her palms clammy.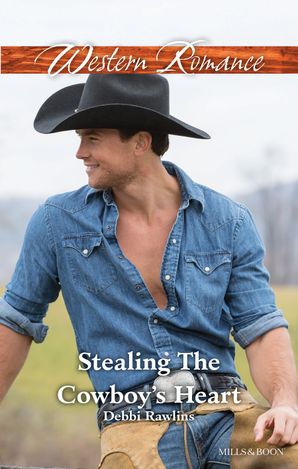 Kylie Richardson has always known she wanted a family. So much so that she waited years for her rodeo–riding boyfriend to settle down. Then she discovered that he was a lying cheat – so she's started a new life in a new town.
Kylie is shocked when Landon Kincaid, her ex's best friend, shows up in Blackfoot Falls. There was always an attraction between them and the spark is still there, but can she take a chance on another rising rodeo champ? Kylie doesn't want to come second to the rodeo again, so it's up to Landon to prove that she's first in his heart.
Jason Till
From what he'd heard from other riders, Blue Falls had regular rodeos with a lot of the proceeds going to local charities and community improvement projects. But this weekend's event was the first time organisers had offered a purse sizeable enough to really attract extra notice from those trying to up their standings and move another step closer to competing at the Finals in Vegas in December.
Which was his ultimate goal.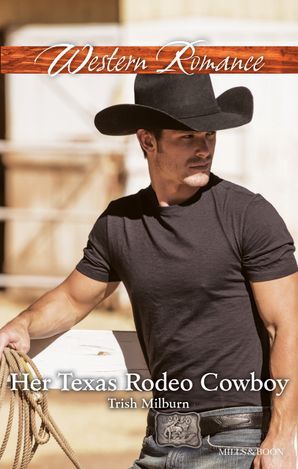 Sloane Hartley is deeply rooted to her family's ranch, so she isn't about to risk falling for a tempting tumbleweed like Jason Till. To Sloane, Jason is a handsome heartbreak waiting to happen. If she ever let herself love again, she certainly wouldn't pick a rodeo cowboy like him!
Jason only has eyes for one prize – the steer–wrestling championship. He can't afford any distractions, certainly not a blonde beauty with trust issues like Sloane. But when he's with her, Jason can't remember why winning seemed so important…
Sawyer McCall
"Sorry – I was trying to listen, but I got distracted by the hot cowboy in tight jeans." Even as Hadley made the apology, her gaze remained fixed across the dining room of the barbecue restaurant. The two women on either side of her craned their heads to look.
Across the table from the oglers, Becca Johnston sighed in exasperation.
"Ladies, this is Cupid's Bow. Good-looking cowboys in Wranglers are a common occurrence. What's uncommon is a female mayor. So, could we focus?"
If Becca won the election – no, when she won – she would only be the third woman in the town's hundred-year history to be mayor.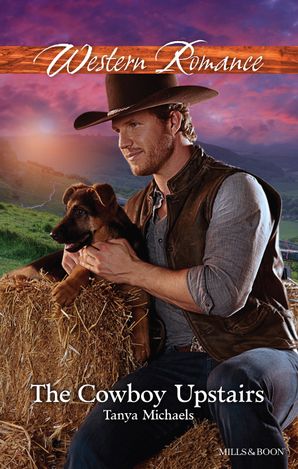 The perfect candidate!
Single mom and aspiring perfectionist Becca Johnston is determined to be the next mayor of Cupid's Bow, Texas. She can't afford distractions like her new tenant, rugged rodeo champ Sawyer McCall. Having a good man around the house means so much to her young son, and Becca is definitely enjoying the handsome cowboy's attention. But the election is too important to risk scandalous town gossip.
Sawyer only planned on staying in Cupid's Bow long enough to help with the upcoming centennial celebration, but with Becca and her son, he's finally found home. When she uses her run for mayor as an excuse to push him away, Sawyer is crushed. How can he convince her that love is the one thing she can't control?
Gunner Hardell
"You ever seen a cowboy ride a bull, sweetheart?" Gunner Hardell winked at the sassy redhead he was flirting with Saturday afternoon in the Gold Buckle Bar – the best cowboy saloon in Mesquite, Texas.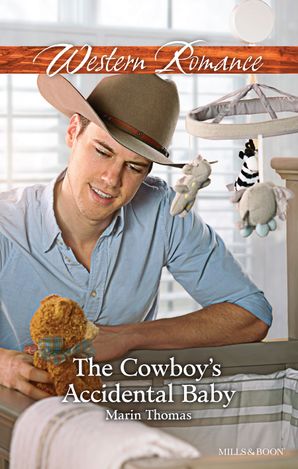 From playboy cowboy to…daddy?
Bronc rider Gunner Hardell never plans past the next stop on the rodeo. When he's home in Stampede, Texas, he's part–time manager of the run–down Moonlight Motel, to get his crotchety grandpa off his back. Then he meets interior designer Lydia Canter–hired to renovate the motel–and suddenly the gig gets a whole lot more appealing…
Lydia is looking for love, but there's nothing wrong with some Mr. Right Now while she waits for Mr. Right. But one steamy night with Gunner has unexpected consequences. And she would rather raise their baby alone than give the good–time cowboy a chance to break her heart. When Gunner learns he's going to be a daddy, he's determined to prove to Lydia he really is her Mr. Right!
Tyler Hayward
Mason always had big plans and every intention of carrying them out. He was young and no doubt thought he'd have lots of time to accomplish what he wanted, to rebuild Skye's small family ranch, to start breeding bulls.
An inattentive driver on the Vegas strip has put an end to all of that. And an end to Skye's inherent belief that everything would work out is she was patient enough.
Things were nowhere close to working out.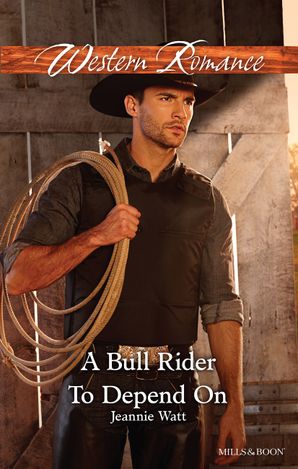 A bad boy with a good heart…
Widow Skye Larkin will do anything to save her ranch, even if it means accepting help from bad–boy bull–rider Tyler Hayward. But he and his penchant for partying are to blame for her late husband's financial indiscretions, which got her in this mess. She might be attracted to the dark, dangerous cowboy, but putting her trust in another rodeo man is unthinkable.
Ty knows he shouldn't be surprised that Skye isn't convinced he's changed. He wants to prove that beneath the bravado, and no matter what happened on the circuit, he's one of the good guys. Offering her a business partnership is just the first step. What will she do when he offers her his heart?
 Michael Moreno
The wind screeched. Something thumped against the side of the house. As he'd noted a few moments ago, Michael had other things on his mind, like how to get through the coming night… and what he was supposed to do with the family stranded on his doorstep.
His unexpected company might be here for days. This beautiful woman might be in his house for a while…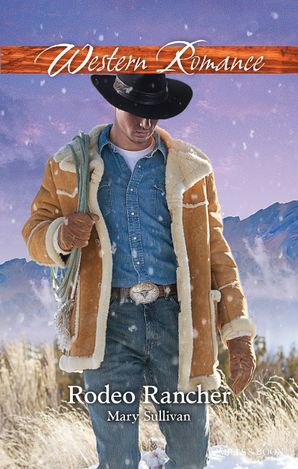 A family housewarming!
Visitors are rare at widower Michael Moreno's Rodeo, Montana, ranch. When Samantha Read and her two sons turn up, seeking shelter in a snowstorm, his kids are ecstatic. Michael is less enthusiastic. Sammy's sophisticated city vibe seems out of place in his country home. But even he can't deny that the bubbly beauty lights up the whole house.
Though Sammy doesn't know much about ranching, she recognizes an aching heart when she sees one. Michael and his kids could use some cheer, and she's determined to make the most of their time together. But as the heat between Sammy and Michael threatens to melt the snow, Sammy wonders if Michael's heart could be thawing, as well…
Adam Steele
She didn't dislike Abby. It was the situation she hated. A month ago, they'd been well on their way to becoming good friends. Maybe they'd have a chance at is again once Bridgett absorbed the fact that her mother had lied to her for the past twenty-eight years.
And the revelation that her biological father was the town's mayor, Darren Fox. A man she'd seen almost every day of her life, but who had never acknowledged her existence. Heck, he didn't even leave her a decent tip.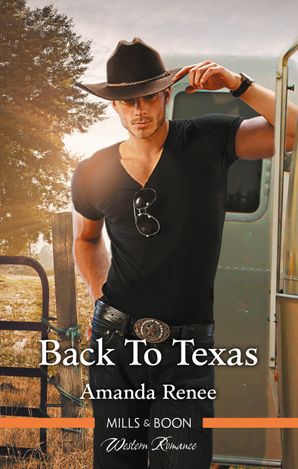 Bridgett Jameson is the talk of Ramblewood…and not in a good way! With her newfound sister moving to town, her true father being exposed and the knowledge that her mother has lied to her since birth, Bridgett wants to get the heck out of Dodge. But when a handsome, mysterious stranger arrives, she finds her determination wavering.
His family wants nothing to do with him, and Adam Steele can't say he blames them. He's denied their existence for years in his pursuit of fame and glory. Now he just wants to be a regular guy. Ramblewood may be the best place for a fresh start…especially if Bridgett sticks around. But will exposing his past – and the lies he's told – cost him a future with the woman he loves?
Jess Hayward
"I'm not buying you a drink." He refrained from saying she'd had too many, because nothing brought out the fight in Em like being told she couldn't do something. Or that she had to do something.
Something about being one of the youngest members of a large blended family. Her stepmom had her hands full raising a lot of kids, but that didn't keep her from trying to control every move they made.
She tightened the corner of her mouth, which was wide and full and frosted with shimmery stuff. He used to tease her about her mouth being too big for her face, but he'd been from.
She'd finally grown into that smart mouth of hers. It looked… good.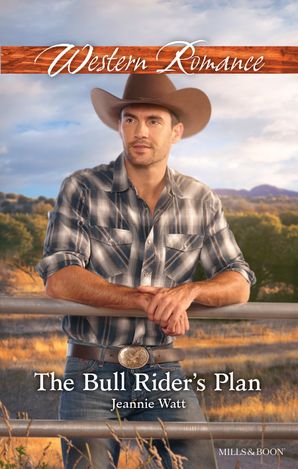 One wild ride!
Jess Hayward is finally hitting the bull riding circuit to chase his dreams. There's just one complication – he's agreed to bring along his late best friend's little sister, Emma Sullivan. Jess could use a second driver, and after calling off her wedding, Emma needs an escape. It's a win–win arrangement…in theory.
Free–spirited and impulsive, Emma is the exact opposite of Jess. Only, she's not the annoying little tagalong he remembers and the intense attraction between them is no childhood crush. If Jess wants to be a champion, he needs to keep his head in the game. But lately all he can think about is Emma…
Sheriff Cole Payette
Honey Armstrong wouldn't have thought Rodeo's sheriff, being the predictable sort, could do much to surprise her.
Except show up with children.
Cole Paytette, in civilian clothes instead of his uniform, stood just inside the open doorway of Honey's empty bar with two kids.
The cloudless June day cast Cole and the children into silhouette.
Sunlight limned Cole's muscular frame and lightened his thatch of dirty-blond hair.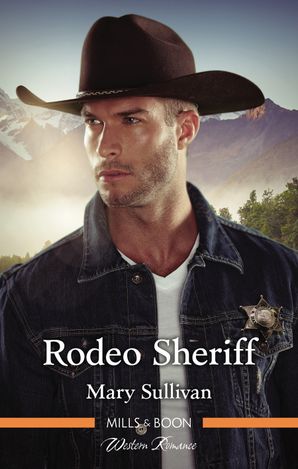 He's calling in backup…
As the law in Rodeo, Montana, Sheriff Cole Payette can handle just about anything. Taking in his orphaned niece and nephew, though, puts him out of his depth. Cole turns to bar owner and long time crush, Honey Armstrong.
Honey is shocked by Cole's request. He rarely says two words to her and now he needs her help? But bonding with the kids starts to feel a lot like being a family. Something Honey has never let herself dream about – no matter how tempting Cole is…
Cole Hawkins
With her chestnut hair swishing against her shoulders, she got out of the car and rushed through the reception area to her office. Her boss would be pleased to know she'd finished auditing the books for Beckstrand Drilling earlier than planned and could start on the Whitebark Hospital audit.
In her haste, she almost ran into Heather Jennings, a co-worker who'd become a close friend over the last two years. It looked like everyone else had gone home. Smiling at her she said, "I've never needed a weekend more. How about you?"
Heather studied her for a moment with an anxious expression. "You don't know, do you?"
She was being very mysterious. "Know what?"
"I've been hoping you would walk in here before I left. Now I'm almost afraid to tell you."
"Heather – what's wrong?"
Her friend drew in a deep breath. "There's only one way to say this. Today I had lunch with Amy Paskett." Amy was a girl Tasmin had known from high school who worked at Paskett's feed store.
"It turns out her father waited on Cole Hawkins this morning. Apparenrlt he's back in Whitebark for good."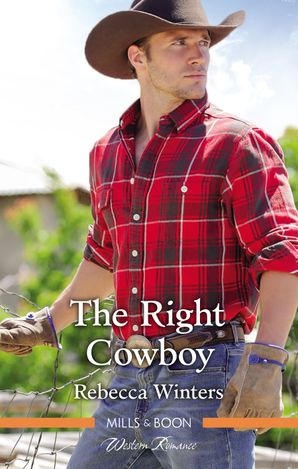 Righting the past…
When Cole Hawkins left Whitebark, Wyoming, he couldn't tell a soul the real reason why. Now, after nearly a decade, he's back. And he has every intention of reclaiming Tamsin Rayburn.
Tamsin has moved on, but when her family's ranch is targeted by an arsonist, Cole wants to help catch the culprit. Could she consider giving him a second chance? That is, if the truth behind why he left doesn't break her heart all over again.