With so many options out there, choosing a book to read may be overwhelming. So why not pick your next read based on your horoscope? Let's see what novels the stars have in store for you this month!
Cancer (June 21 – July 22)
Cancers, you have overcome your battles, worked super hard, and oddly have been experiencing SUPER vivid dreams (to be fair iso is really doing a number on all of us). Well, congrats for getting through more than half of the crazy year 2020 has been, but it's time for you to just breathe, relax and indulge in some me-time. So grab a bottle of rose, kick your feet up and read Ros Baxter's Second Time Sweeter. If the title and book cover weren't obvious enough, you're in for a VERY sweet romance story!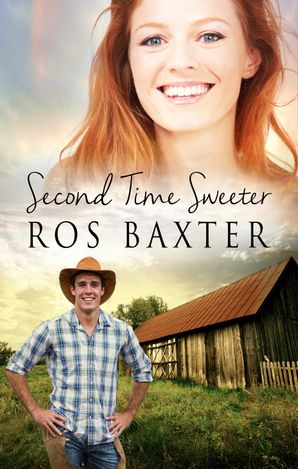 Ten years ago, Genevieve Jenkins let the Love of her Life ride out of town while she settled for The Safe Bet. Turns out Mr Safe Bet wasn't so safe after all, and life in her small home town of Sweet Pocket got kind of sour. The last thing she needs on top of two kids, a sick mother, a deadbeat ex and a heap of bad debt is for Mr Love of her Life to ride back into town, successful, smart, devastatingly sexy, and all the things that she can no longer be.
And it doesn't help that she's dressed as cheese.
Leo (July 23 – August 22)
Leos, you are CRAVING love – no, not just the 'falling in love with TV and movie characters' kinda love, but energetic, exciting REAL love. Your relationships with your friends, family and ~oo la la~ your lover will flourish this month! To that end I recommend a thrilling heart-warming read, for example The Bitter and Sweet of Cherry Season by Molly Fader – it's a well spun story full of drama, secrets, love and forgiveness.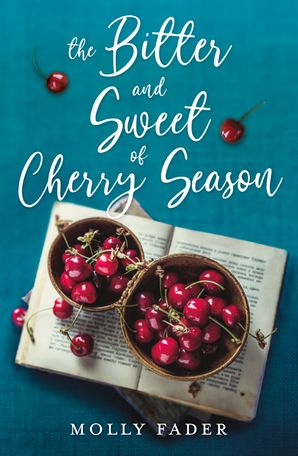 Three generations of women come together at the family orchard to face secrets from the past and learn to believe in the power of hope and forgiveness.
In cherry season, anything is possible… 
Virgo (August 23 – September 22)
Virgos, you feel very calm and at peace this month. Despite all the chaos the first half of the year has brought, you've managed to truly care for yourself, did a little bit of self-love baking and most importantly got your beauty sleep on. So why not indulge on this peaceful self-love theme a little bit more by escaping to the country side? Second Chance Country features not just one, but three heart-warming stories – the more the merrier!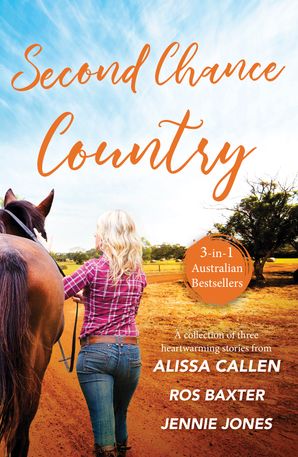 A collection of small-town stories from three bestselling local authors. Includes stories by Alissa Callen, Ros Baxter & Jennie Jones. 
Libra (September 23 – October 22)
Libra gals pick up your crown and turn that frown upside down! You've been on an emotional rollercoaster, listening to gloomy Spotify playlists and mindlessly scrolling through TikTok for HOURS. Girl, it's okay we've all been there – feel your feelings and work through em! To spark a bit of hope this month, I recommend reading Jennie Jones' A Heart Stuck on Hope (*wink* see what I did there). It's the perfect feel-good book to get you out of the dumps!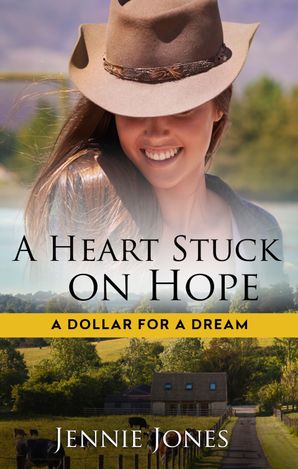 There's nothing left for Adele Devereux in Sydney: no job, no relationship, no hope, and no diagnosis for her shy, uncommunicative daughter Ali. So she packs her bags, takes her meagre savings, and moves her small family to the country. She never expects to meet Tom Wade, a man facing his own hopeless situation, but whose kindness reaches her daughter in an unexpected friendship. As the small town of Dulili attempts to regenerate itself, Adele finds herself drawn further in to the community – and into her attraction to Tom.
Scorpio (October 23 – November 21)
Scorpio queens you are hustlers! You've done everything you could think of during iso, are always on the move and are on TOP of the world. You've been working so hard recently that it's time for you to take a long deserved break and put your responsibilities on the back burner for a bit. To that end, I recommend making an escape to the past with some Victorian historical romance, for example The Master's New Governess by Eliza Redgold.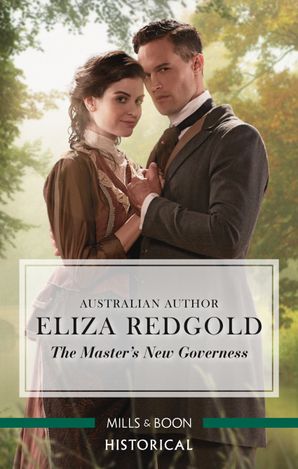 Her new position…as mistress of Pendragon Hall?
Unfairly dismissed from her previous position, her reputation ruined, governess Maud Wilmot is forced to take on a new identity. When she feels an ever-growing attraction to her new employer, Cornish railway entrepreneur Dominic Jago, Maud longs to reveal the truth. But doing so could end their fledgling romance before it's truly begun…
Sagittarius (November 22 – December 21)
Dear sweet Sagittarius', it's time for you to be open to love and to wear your heart on your sleeves. This month, many opportunities will be presented to you – think beyond your dreams of becoming a TikTok star – the stars above have something much bigger planned for you *wink*. To match the vibes of your optimistic month, I recommend reading All Fired Up by Lori Foster. It's a STEAMY romance with plenty of suspense and action to keep you on your toes!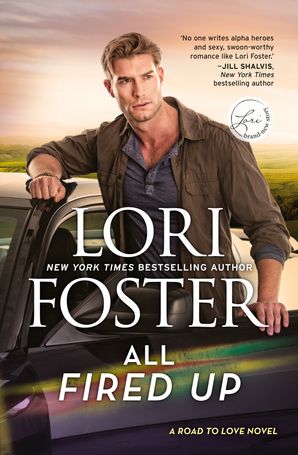 He's tantalising trouble she can't resist…
Charlotte Parrish has always wanted a certain kind of man: someone responsible, settled, boring. Bad boys need not apply. But when her car leaves her stranded and a mysterious stranger with brooding eyes and a protective streak comes to her rescue, she can't deny how drawn she is to him. In town searching for family he's never met, Mitch is everything she never thought she wanted – and suddenly everything she craves.
Love a good read? Here are even more books we're obsessed with this month
Capricorn (December 22 – January 19)
Capricorns, you are YEARNING for deep-seated connections. It's been a longgg time since you've had a 3-hour D&M convo with your girlfriends or simply caught up at the cute little brunch café on the corner of the street. Iso has not made it any easier on your heart. This makes Alissa Callen's The Long Paddock the perfect read as it's a magical story that will have you ROOTING for love.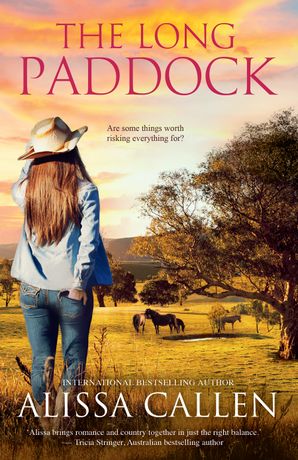 A captivating love story about community and second chances, from Australian author Alissa Callen.
Are some things worth risking everything for?
Country girl Cressida Knight fills her days with her farm, a mischievous pet bull called Reggie and her volunteer emergency services work. The busier she keeps, the less she thinks about the cowboy who left her behind. She's convinced the small–town Woodlea grapevine that she's moved on, but now it's time to move on for real.
Champion bull rider Denham Rigby shares Cressy's deep love for the land and all he's ever wanted is to stand shoulder–to–shoulder with Cressy through life. But three years ago a dark family secret left him no choice but to run. Now family duty gives him no choice but to return to the bush. But will the woman he's always loved be prepared to risk her heart for a second time?
Aquarius (January 20 – February 18)
Aquarius, love is in the air and coming your way this month! You've got a bit of the love bug and twinkling hearts for eyes (you know like this emoji 😍). So why not dwell on this euphoric feeling even more by reading Ally Blake's novel Brooding Rebel to Baby Daddy. It's exciting, glamorous and heartfelt – the perfect read to match your love-filled month!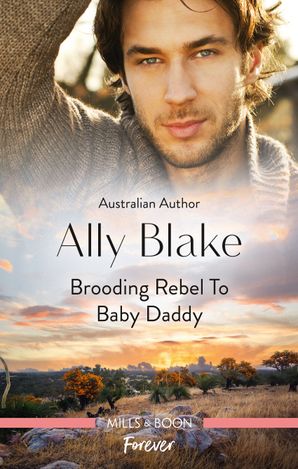 Reunited by a question: will he be her baby's father?
Living in LA brought Sable Sutton everything she thought she could possibly want. Just not what she truly desires — a family. Then she realises the answer could be back in her small Australian hometown with her first love, brooding bachelor Rafe Thorne. He's the only man she's ever felt at home with, but will he be prepared to take a leap of faith on her outrageous proposal?
Pisces (February 19 – March 20)
To my artsy Pisces, your creative juices will be flowing this month. You've channelled all your creative energies into baking new desserts, re-decorated your room, journaled like crazy and even tried embroidery (thanks TikTok). The perfect read for you this month is one where you'll have to be a bit imaginative and channel your detective skills, for example A Light in the Dark by Elisabeth Rose – a thriller, murder story with a dash of romance of course.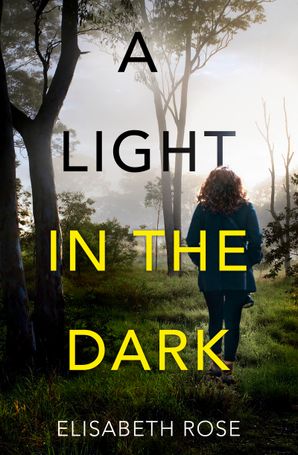 Can a dream hold the answer to a violent crime … and bring two people together?
Since the deaths of her father and stepmother nine months before, Mia Petros has suffered a terrifying recurring dream which implies that their deaths were not a murder-suicide at the hands of her father–as the police decided–but a double murder.
In Taylor's Bend to clear and sell her father's house, Mia, driven to breaking point by the dream and unnerved by the simmering resentment her appearance has aroused, is determined not to leave the bleak midwinter town until she has answers.
Aries (March 21 – April 19)
Aries, this month you'll see all your hard work pay off and come to fruition – we love a #girlboss! This calls for a celebration. Why not soak up the sun and have a cute little picnic with some cheese and crackers, fresh fruit, chocolate covered pretzels and triangle cut sandwiches (this list could honestly go on and on…). Whilst you're munching away I recommend reading Hired by the Impossible Greek by Clare Connelly for a fun, laidback read.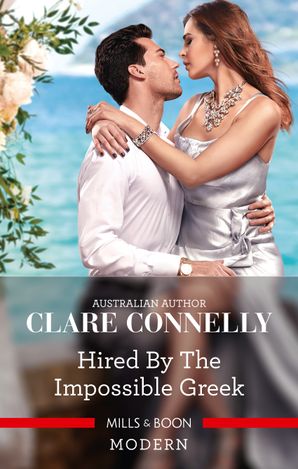 One summer on a private island…with her ultimate temptation!
Scientist-turned-schoolteacher Amelia Ashford warily agrees to a summer job in Greece caring for Santos Anastakos's young son. But her priority is the welfare of the little boy, not the outrageous and irresistible billionaire who hired her. Even if their chemistry is, scientifically speaking, off the charts!
Santos doesn't believe in romantic love — his father has eight ex-wives. He does believe in tantalising pleasure, and with surprisingly innocent Amelia in his luxurious Greek villa, it's just a bedroom door away! But their incendiary passion will test Santos's ruthless control more than he ever anticipated…
Taurus (April 20 – May 20)
Taurus, this month you may be feeling curious and adventurous! It's the perfect time to take on a new hobby – perhaps try painting, learn origami, learn a new language, press some flowers or get into photography? So, to match your adventurous vibes, take a trip to 1870's rural Victoria with Alison Stuart's thrilling historical fiction The Goldminer's Sister. This story has it all – there is romance, action, struggle, greed, mystery and drama!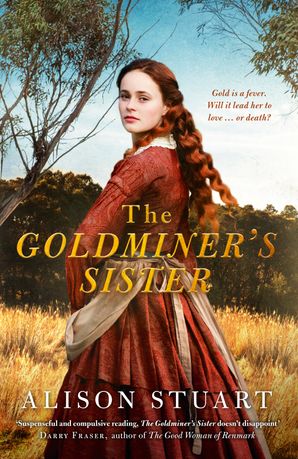 Gold is a fever. Will it lead her to love … or death? A suspenseful romance set on the turbulent goldfields of 1870s Australia, for readers of The Postmistress and The Woman in the Green Dress.
Gemini (May 21 – June 20)
Geminis, your emotions this month may be heighted and cause you to have clouded judgement. You've cried over adorable dog videos and stared out the car window miserably as if you were the main character in a heart-breaking scene of a movie. Rather, I recommend delving into an EPIC royal romance novel to lift your spirits, for example How to Catch a Queen by Alyssa Cole. "By day, they lead separate lives. By night, she wears the crown, and he bows to her demands in matters of politics and passion" – I'M INTRIGUED!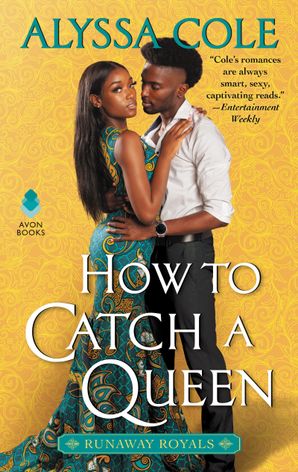 An arranged marriage leads to unexpected desire.
When Shanti Mohapi weds the king of Njaza, her dream of becoming a queen finally comes true. But it's nothing like she imagined. Shanti and her husband may share an immediate and powerful attraction, but her subjects see her as an outsider, and everything she was taught about being the perfect wife goes disastrously wrong.
A king must rule with an iron fist, and newly crowned King Sanyu was born perfectly fitted for the gauntlet, even if he wishes he weren't. He agrees to take a wife as is required of him, though he doesn't expect to actually fall in love. Even more vexing His beguiling new queen seems to have the answers to his country's problems-except no one will listen to her.
By day, they lead separate lives. By night, she wears the crown, and he bows to her demands in matters of politics and passion. When turmoil erupts in their kingdom and their marriage, Shanti goes on the run, and Sanyu must learn whether he has what it takes both to lead his people and to catch his queen.
Happy reading everyone!
** If someone tries to interrupt my reading time **
By Davina Tjoa