Thanks to Pisces season, March will be filled with optimism and determination… to read more books! The stars have aligned to bring you your perfect romance novel match for your zodiac sign!
Check out your March Horoscope below!
Pisces (Feb 20 – Mar 20)
This is your month to shine. Don't be scared to take on a challenge or a few risks. Layoverland by Gabby Noone should set you up nicely for the month ahead.
Two teens, one stuck atoning for her sins and one destined for heaven, fall in love in purgatory in this darkly hilarious and heartfelt rom-com, perfect for fans of The Good Place.
Beatrice Fox deserves to go straight to hell. At least, that's what she thinks. On her last day on Earth, she ruined the life of the person she loves most–her little sister, Emmy. So when Bea awakens from a fatal car accident to find herself on an airplane headed for a mysterious destination, she's confused, to say the least. Once on the ground, Bea receives some truly harrowing news: not only is she in purgatory, but she has been chosen to join the Memory Experience team. If she wants another shot at heaven, she'll have to use her master manipulation skills to help 5,000 souls suss out what's keeping them from moving on.
There's just one slight problem. Bea's first assigned soul is Caleb, the boy who caused her accident, and the last person Bea would ever want to send to the pearly gates. But as much as Bea would love to see Caleb suffer for dooming her to a seemingly endless future of listening to other people's problems, she can't help but notice that he's kind of cute, and sort of sweet, and that maybe, despite her best efforts, she's totally falling for him. And to make matters worse, he's definitely falling for her. Now, determined to make the most of her time in purgatory, Bea must decide what is truly worth dying for–romance or revenge.
Aries (Mar 21- Apr 20)
This month will bring you fun and excitement in your social life. It will be a great time for you to make new friends or meet a potential lover 😉 You should test the waters by joining a book club or reading Tweet Cute by Emma Lord in a new location.
A fresh, irresistible rom-com from debut author Emma Lord about the chances we take, the paths life can lead us on, and how love can be found in the opposite place you expected.
Meet Pepper, swim team captain, chronic overachiever, and all-around perfectionist. Her family may be falling apart, but their massive fast-food chain is booming ― mainly thanks to Pepper, who is barely managing to juggle real life while secretly running Big League Burger's massive Twitter account.
Enter Jack, class clown and constant thorn in Pepper's side. When he isn't trying to duck out of his obscenely popular twin's shadow, he's busy working in his family's deli. His relationship with the business that holds his future might be love/hate, but when Big League Burger steals his grandma's iconic grilled cheese recipe, he'll do whatever it takes to take them down, one tweet at a time.
All's fair in love and cheese ― that is, until Pepper and Jack's spat turns into a viral Twitter war. Little do they know, while they're publicly duking it out with snarky memes and retweet battles, they're also falling for each other in real life ― on an anonymous chat app Jack built.
As their relationship deepens and their online shenanigans escalate ― people on the internet are shipping them?? ― their battle gets more and more personal, until even these two rivals can't ignore they were destined for the most unexpected, awkward, all-the-feels romance that neither of them expected.
Taurus (Apr 21 – May 21)
March will bring you love, relaxation and affection. You should take this time to find tasks that bring you joy and enhance your wellbeing. Run yourself a bubble bath and read Love Struck by Bronwyn Sell.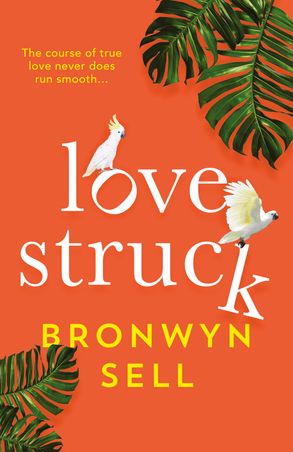 A clever, heartfelt romantic comedy about a charming family who live in the most romantic place on earth but can't catch a break when it comes to love. For fans of Marian Keyes, Star-Crossed and Offspring.
When a romantically challenged family gather at their Whitsundays resort for their first wedding in decades, Amy 'stuck in the friend zone' Lowery realises that her single tango-dancing mum and besotted groom-to-be dad have hotter love lives than she does.
But when she locks eyes with an alluring stranger, The Pull in her chest is undeniable. And the look in Josh Brennan's eyes definitely says 'more than friends' – but not in the way she hopes.
Loner Josh is ecstatic to meet his witty stepsister-to-be and stoked that the union of their two dads comes with the lively (if chaotic) family he's always wanted. No way will he admit to an inconvenient attraction to his insta-sister – not even to himself.
Elsewhere on the island, resident nice guy Harry is absolutely not going to fall for smart and sexy jilted bride Sophia, who is locked in the honeymoon villa trying to kickstart Operation Get Your Life Together. But a harmless flirtation never hurt anyone – right?
Throw in some sharp-witted siblings, a bevy of naval officers and a meddlesome gran determined to see at least one of her descendants happily wed, and the scene is set for a perfect storm that will leave no heart unscathed…
Gemini (May 22 – June 21)
My Gemini brothers and sisters, this month you will experience a surge in creative and sexual energy. You will feel more motivated to achieve goals and your self confidence will soar. This is the perfect time to get out of your comfort zone and read something a little bit ~sexy~ like The Darkest King by Gena Showalter.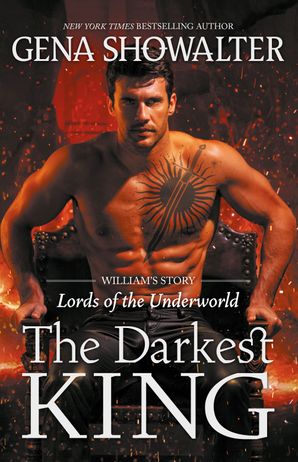 New York Times bestselling author Gena Showalter returns with a brand-new addition to her explosive Lords of the Underworld series featuring William, the story her fans have been clamoring for.
A merciless prince feared by all…
Cursed by a vengeful witch, William of the Dark will die if he ever falls in love – murdered by the woman who steals his heart. His lone shot at redemption is a book filled with indecipherable code. Break the code, break the curse. Now, centuries later, he's condemned to a string of one-night stands…until he finds the only woman in the worlds able to set him free.
A rare creature of myth and power…
One of the last living unicorn shifters, Sunday 'Sunny' Lane works from the shadows as a cryptanalyst, on the run from assassins and poachers. Then the darkly seductive William abducts her, holding her captive in Hell. The closer they get, the more she hungers for his touch…and the stronger a mystical desire to kill him becomes…
Both forever doomed?
At war with his brother, Lucifer, and determined to become a king of the underworld at long last, William must resist the irreverent beauty who threatens his future. But every day Sunny tempts him more, his hunger for her unmatched. Will he risk his heart – and his life – or will the curse ensure his end?
Cancer (June 22- July 22)
Lucky you, March will bring you love and money! It will be the perfect opportunity to buy gifts for those you love or blow your next paycheque on this stunning read, Burn My Hart by Clare Connelly.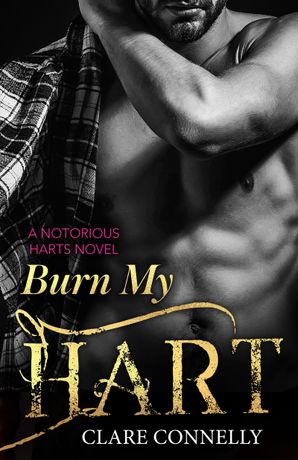 'I'm a gentleman, what can I say?' But this naughty Greek god is no gentleman…
This year, I'm giving myself the ultimate present: Theo Hart. Notorious billionaire Hart brother, Greek god, and sexual perfection in the flesh. Happy naughty birthday to me. It was only ever supposed to be about hot, dirty sex. But every moment Theo ignites my body with his touch, a little more of my heart burns. And soon, all that will be left is ashes…
Leo (July 23- Aug 21)
Lovely Leos, you will be weighed down by and pessimistic about challenges and barriers in your life. Your strong character will see you through this, but Red Dust Rebel by Eva Scott will help you find your direction again!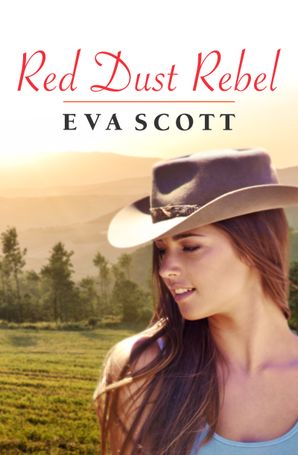 In the small town of Elliot's Crossing, things are never really in the past …
Justine Turner knew she'd become a solicitor the day her childhood friend Nate Kincaid was sentenced to juvenile detention for a crime he did not commit. Fifteen years later, Nate is back in town and JT is more determined than ever to defend him, and not just because of an unrequited crush. But small towns have long memories, and this one is sure Nate is guilty.
Being the town's black sheep is hard work, but Nate has neglected his sonly duties long enough. Back in town to care for his mother while she heals from a broken arm, it's not long before Nate discovers her condition is far worse than he expected. His only welcome distraction is JT, the gangly girl he knew from childhood who is now smart, sassy-and entirely kissable.
But everyone is keeping secrets, lies are falling apart, and unrequited love is surfacing–a force strong enough to tame a rebel … or tear a town apart.
A small-town romance about overcoming prejudice, second chances and setting the past free.
Virgo (Aug 22- Sep 23)
March brings you love, kindness, affection and lots of gifts! Let's hope one of these gifts is The Worst Best Man by Mia Soa.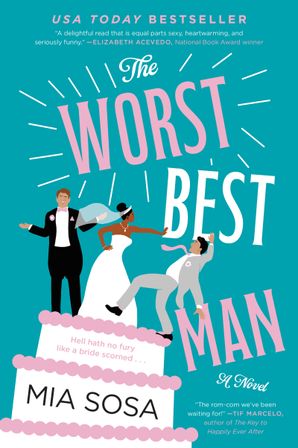 Critically acclaimed author Mia Sosa delivers a sassy, steamy enemies-to-lovers romantic comedy about a woman whose new job requires her to work side-by-side with the best man who ruined her wedding: her ex-fiancé's infuriating, irritating, annoyingly handsome brother. Perfect for fans of Jasmine Guillory, Helen Hoang, and Sally Thorne!
A wedding planner left at the altar. Yeah, the irony isn't lost on Carolina Santos, either. But despite that embarrassing blip from her past, Lina's managed to make other people's dreams come true as a top-tier wedding coordinator in DC. After impressing an influential guest, she's offered an opportunity that could change her life. There's just one hitch… she has to collaborate with the best (make that worst) man from her own failed nuptials.
Tired of living in his older brother's shadow, marketing expert Max Hartley is determined to make his mark with a coveted hotel client looking to expand its brand. Then he learns he'll be working with his brother's whip-smart, stunning—absolutely off-limits—ex-fiancée. And she loathes him.
If they can survive the next few weeks and nail their presentation without killing each other, they'll both come out ahead. Except Max has been public enemy number one ever since he encouraged his brother to jilt the bride, and Lina's ready to dish out a little payback of her own.
But even the best laid plans can go awry, and soon Lina and Max discover animosity may not be the only emotion creating sparks between them. Still, this star-crossed couple can never be more than temporary playmates because Lina isn't interested in falling in love and Max refuses to play runner-up to his brother ever again…
Libra (Sept 24 – Oct 23)
Libras, New Moon March 2020 will be the perfect time for making a fresh start on a new project. Whether that be a new hobby or honing in on a new skill, have Conveniently Wed in Paradise by Meredith Webber by your side.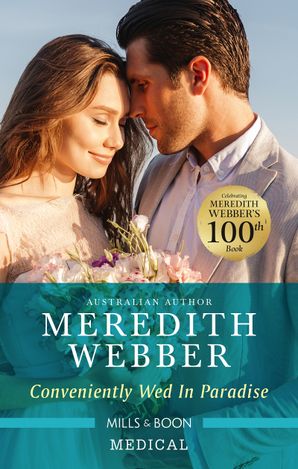 A marriage made on paper…a passion explored in paradise!
When nurse Kenzie Steele takes a job as a companion for a wealthy lady on an idyllic Thai island, she's certainly not looking for love. But to secure her family's legacy, she does need a husband! Enter Alex McLeod, the charming A&E doctor whose grandmother's dying wish is to see him happily married. Only, while their wedding in paradise is all business, their intense chemistry is anything but…
Scorpio (Oct 24 – Nov 22)
This month will bring activity in your social and love life but you may feel like indulging in pleasure more than going to work. This will be a good time to read Best Friend to Princess Bride by Katrina Cudmore.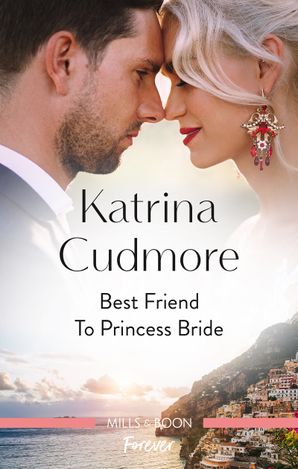 'I have to marry…I want you to be my wife!'
Prince Edwin and Kara have been best friends for years, and there's never been a hint of attraction between them! So when Edwin must marry to succeed the throne of Monrosa, Kara's the sensible choice to be his princess. That is, until an electrifying kiss to seal their engagement breaks all the rules of friendship and their arrangement suddenly feels painfully real!
Sagittarius (Nov 23 – Dec 22)
Our Sagittarius friends, you need to finalise some things you've been thinking about, discuss them and start planning! If you have been thinking about A Cowboy for All Seasons by Maisey Yates, start planning on reading it.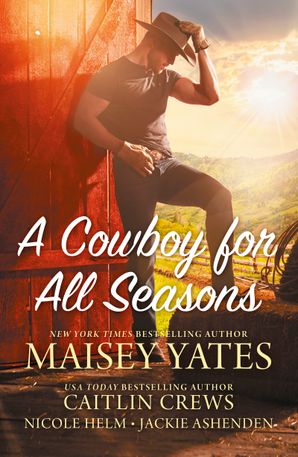 Discover the power of family in this uplifting quartet by New York Times bestselling author Maisey Yates, USA TODAY bestselling author Caitlin Crews, Nicole Helm and Jackie Ashenden.
June Gable left each of her four granddaughters a handwritten bequest — to spend a season at her beloved farmhouse in Jasper Creek, Oregon, before they sell it. These cousins were once as close as sisters, but time and family betrayals have pushed them apart…
In spring, polished city girl Keira must find her country roots — and reconnect with an old flame. In the summer, tough tomboy JJ needs to tap into her softer side helping a single dad and his daughters. Cheerful dreamer Lila has to help coordinate the town craft fair in autumn, under the stern eye of the handsome cowboy she loved as a girl. And as winter falls, headstrong, independent Bella must learn to ask for help from the one man she believes she can never have.
The four cousins will have to confront secrets from the past, deal with old wounds they'd rather hide, and tangle with their hardheaded cowboys before they can find love, healing and the true meaning of family.
Capricorn (Dec 23 – Jan 20)
This month is allowing you to have stimulating and intellectual conversations that bring resolutions to light. These conversations are best had with The Last Summer at Chelsea Beach by Pan Jenoff.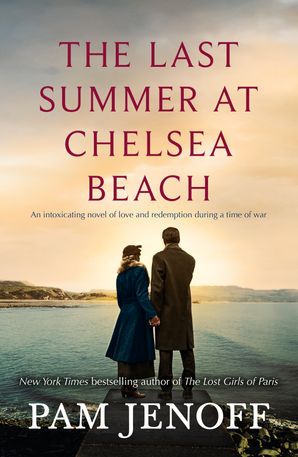 An intoxicating novel of love and redemption during a time of war, from the international bestselling author of The Kommondant's Girl.
Young Adelia Monteforte begins the summer of 1941 aboard a crowded ship bound for America, utterly alone yet free of Fascist Italy. Whisked away to the seaside by her well-meaning aunt and uncle, she slowly begins to adapt to her new life. That summer, she basks in the noisy affection of the boisterous Irish-Catholic boys next door, and although she adores all four of the Connally brothers, it's the eldest, Charlie, she pines for. But all hopes for a future together are throttled by the creep of war and a tragedy that hits much closer to home.
Needing to distance herself from grief, Addie flees – first to Washington and then London, where the bombs still scream by night – and finds a position at a prestigious newspaper. More so, she finds a purpose. A voice. And perhaps even a chance to redeem lost time, lost family – and lost love. But the past, never far behind, nips at her heels, demanding to be reckoned with. And in a final, fateful choice, Addie discovers that the way home may be a path she never suspected.
Aquarius (Jan 21 – Feb 19)
Prepare to feel strong, sexy and smart this month. Make sure you read Sexy Beast by Jackie Ashenden to help you channel your passion to succeed in sports, business, sexual conquest and war!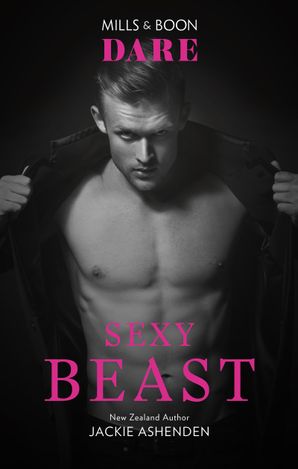 Commanding billionaire Everett Calhoun reveals his sexy dark side to his girl-next-door best friend in this smoking hot second installment of the Billion $ Bastards trilogy!
I was born bad. Maintaining tight control—in business and in the bedroom—is the only way to keep my darkness in check. So when my girl-next-door best friend, Freya, comes to me for a sexual favor, I don't see the harm in giving her what she needs. After all, I've always kept her firmly in the friend zone.
But after showing her that there's nothing wrong with her ability to orgasm, it's all I can do to walk away. Unleashing my inner beast on the person who matters most to me is not an option. But she wants me… Is she prepared to follow my every command? To submit to my will and let me take her to the ultimate heights of pleasure?
Getting Freya on her knees should make me feel like the monster I am, but being with her leaves me more vulnerable, more human, than ever. I need to reclaim the friendship we had before I lose control completely, or will she have me on my knees…?
Me all March…
By Monique Munro